Making these simple Homemade Dog Treats are a breeze for your four-legged friends. They go together quickly and have good wholesome ingredients in them – the perfect way to take care of your loved pet.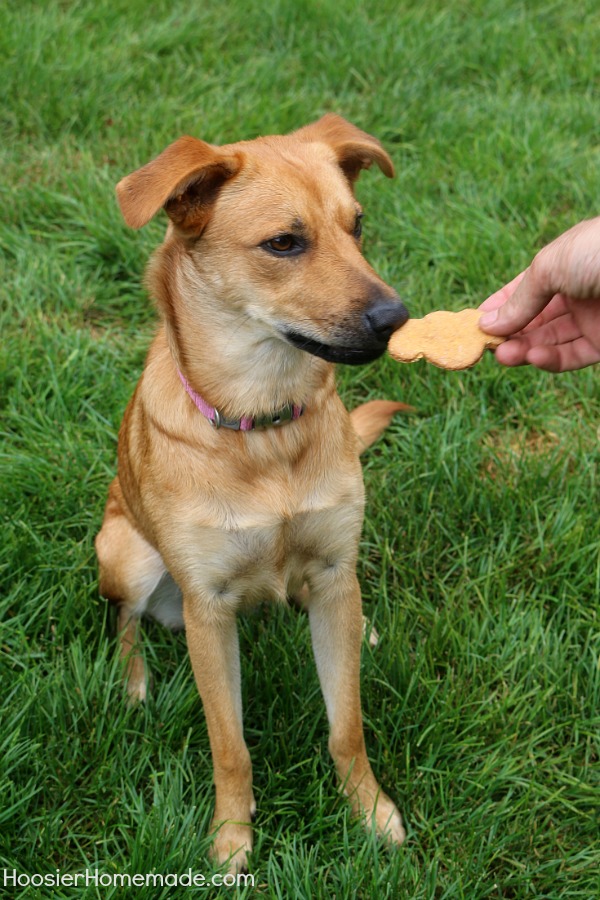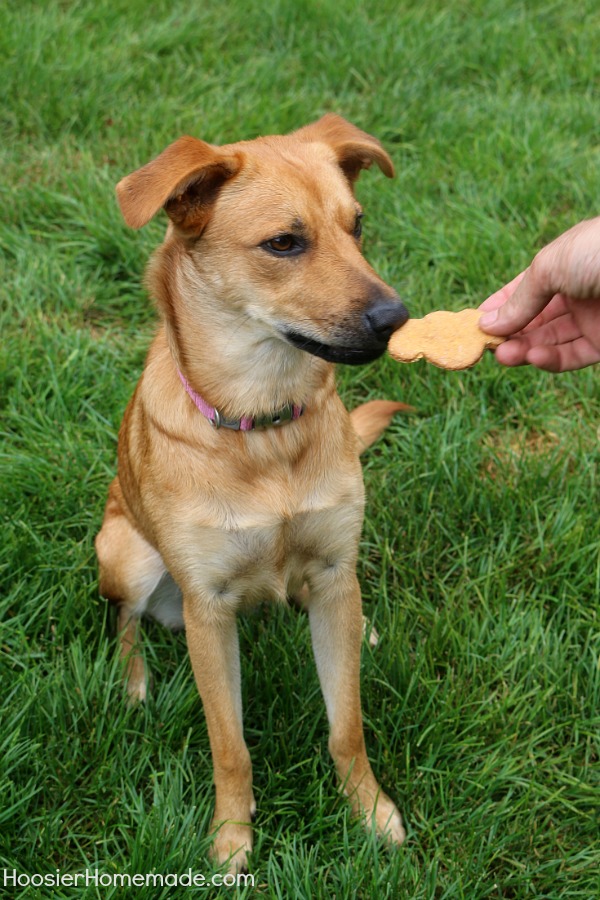 I can not begin to tell you how much joy Tiki has brought to our lives. If you have pets I am sure you know what I mean. Growing up we always had at least one cat. I remember the cat my sister had that went crazy every time my Mom would cut a cantaloupe, and there were the twin kittens that would sit on top on the refrigerator and take a swipe at you when you walked by.
It wasn't until I got married that we adopted our first dog. We have a had a few dogs over the years and this spring we adopted our puppy. Tiki is our 8 month old rescue puppy, who came to our home from the rescue agency on Easter this year and like all dogs she loves treats, especially these Homemade Dog Treats! They are made with good-for-her ingredients like whole wheat flour, pumpkin, peanut butter, and oats.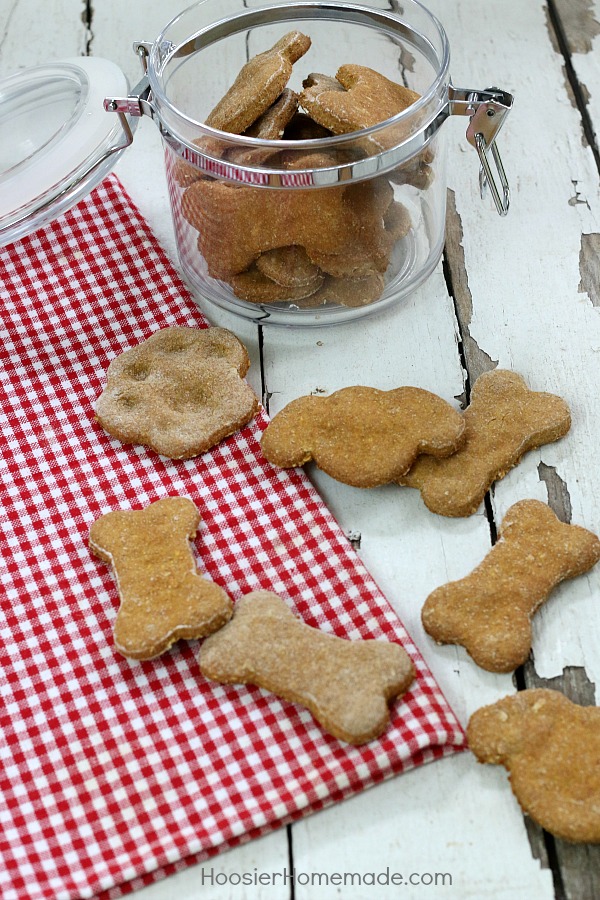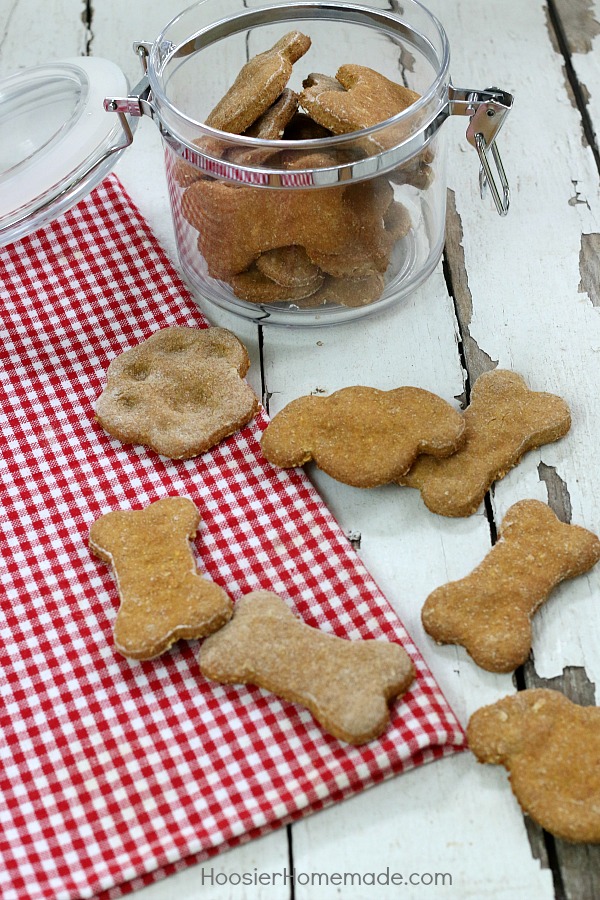 With the addition of pumpkin and peanut butter, these dog treats smelled really good too.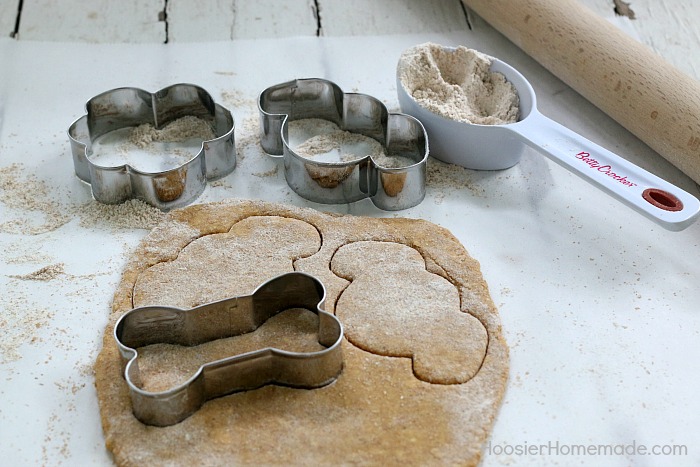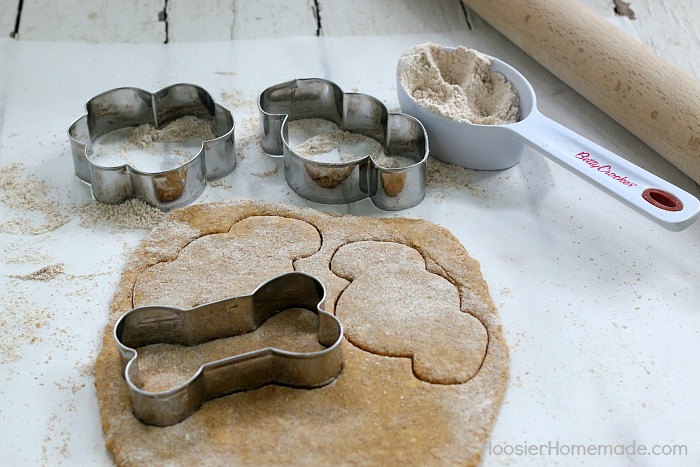 The batter went together very quickly. In the mixing bowl, I stirred together the dry ingredients – whole wheat flour, cornmeal, oats and baking powder, then mixed the wet ingredients – chicken stock, pumpkin, eggs and peanut butter in a measuring cup and added them to the dry ingredients. The dough is pretty sticky, but like with any dough that is rolled out, a little flour on the surface and also kneaded into the dough helps a lot.
I found some cute cookie cutters that worked perfectly to use for the dog treats.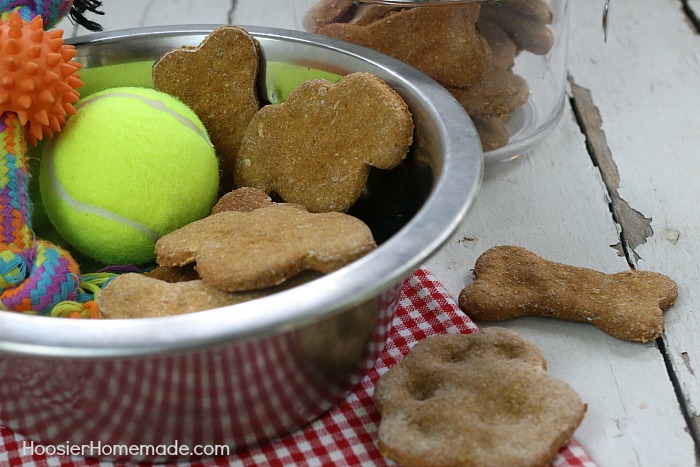 These dog treats would also make a fun gift for the pet lover in your life.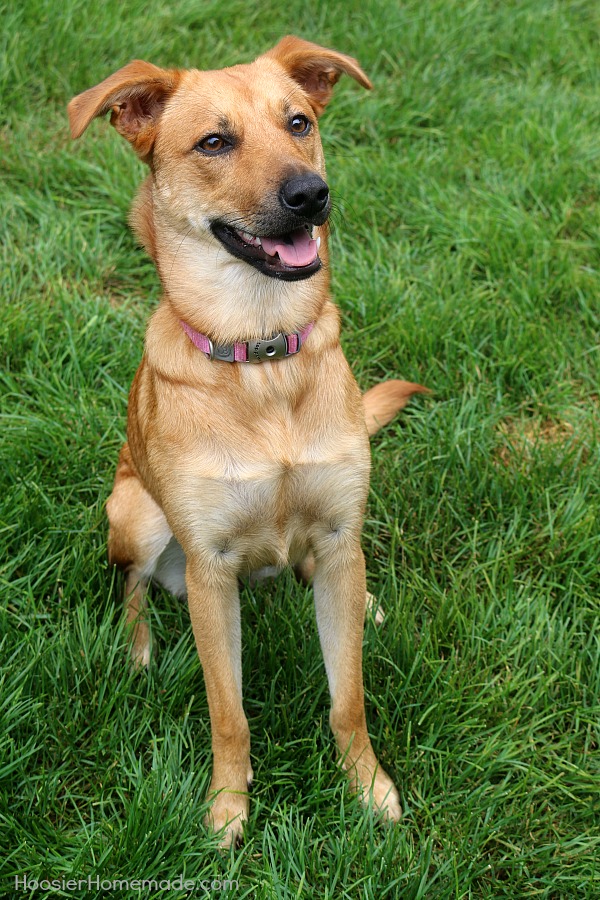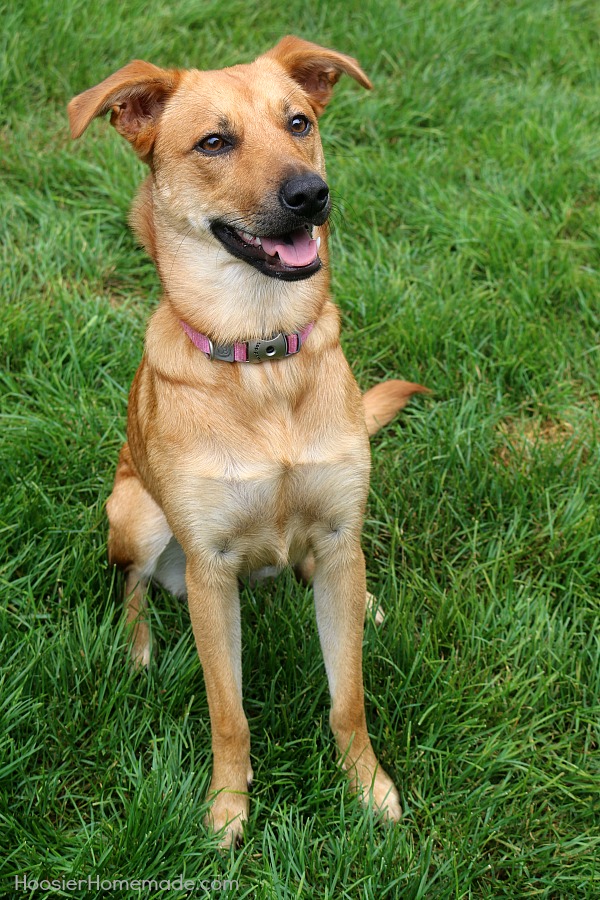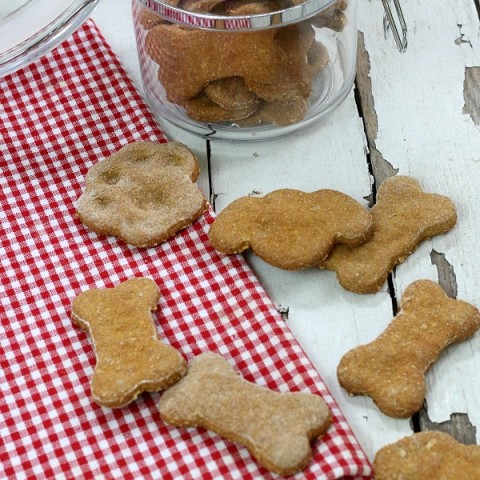 Homemade Dog Treats
Total Time:
1 hour
5 minutes
Your dog will LOVE these easy to make homemade dog treats! Filled with good ingredients like pumpkin, peanut butter, oats and more!
Ingredients
2 1/4 cups whole wheat flour
1/2 cup cornmeal
1/2 cup quick oats
1 teaspoon baking powder
1/2 cup chicken or vegetable stock
1/2 cup pumpkin puree - not pie mix
2 eggs, beaten
3 tablespoon peanut butter
Instructions
In a large bowl, combine flour, cornmeal, oats and baking powder, stir to combine
In a measuring cup, add stock, then add pumpkin, peanut butter and eggs, whisk to combine
Add wet ingredients to dry ingredients and mix well
On a light floured surface, roll out dough to 1/4 inch thickness - you may need additional flour kneaded into the dough
Cut with cookie cutters and place on cookie sheet
Baking at 350 degrees for 15 minutes then turn off oven and let sit for 30 minutes
Remove from oven and let cool completely
Notes
You can also cut treats into squares instead of using cookie cutters.