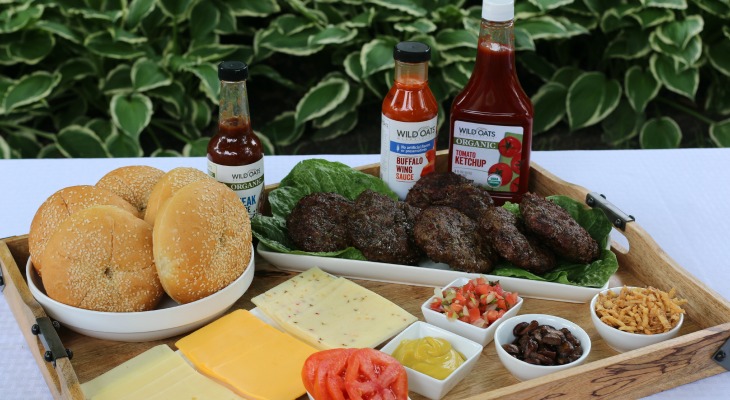 Creating a one of a kind burger is easy with this Mix and Match Burger Bar! Whether you are hosting a cookout or just serving your family, everyone loves a great burger!


From a hot dog bar to a S'mores bar to our popular Cupcake Fondue, creating a spot to let guests pick and choose what they like is always a hit. This mix and match Burger Bar has lots of delicious toppings, is easy and only limited by your own imagination. This is a perfect opportunity to experiment with different flavors and ingredients that you would not normally associate with burgers. May is National Barbecue Month as well as National Hamburger Month, so what better way to celebrate than with this Burger Bar!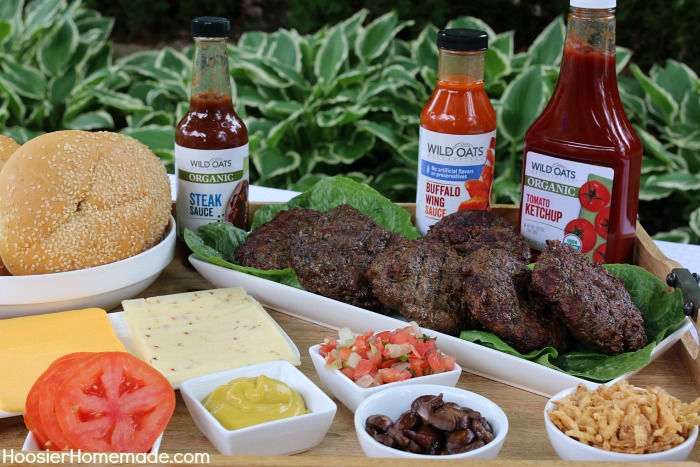 It all starts with a great burger. Not a lot of fuss, just ground beef, a little salt and pepper and our Grilling Spice Blend .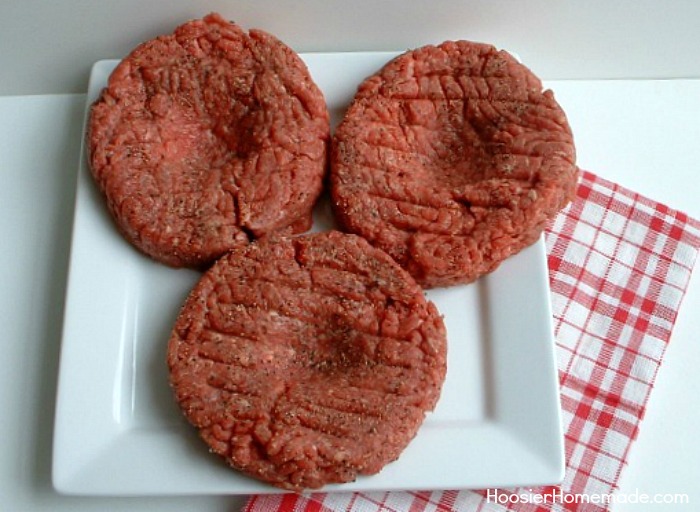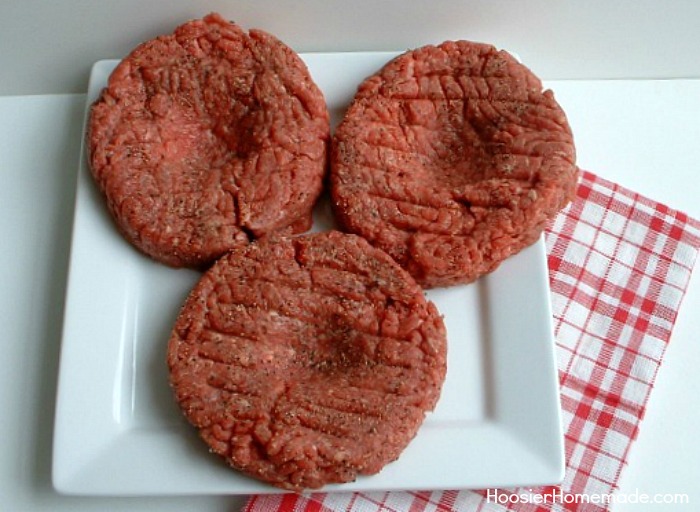 Doug formed these burgers in a Burger Press, but the key is to form the patties so they are uniform in size, about 3/4 inch thick. Take care not to over work the meat, as you may end up with dry, tough burgers. Then create a deep depression with your thumb so that the burgers will cook evenly and not puff up in the middle. Sprinkle with the Grilling Spice Blend, salt and pepper.
Cooking Times for a Perfect Burger
Rare: approximately 6 minutes total cooking time
Medium-Rare: approximately 7 minutes total cooking time
Medium: approximately 8 minutes total cooking time
Medium-well: approximately 9 minutes total cooking time
Well: approximately 10 minutes total cooking time
Well done: approximately 11 minutes total cooking time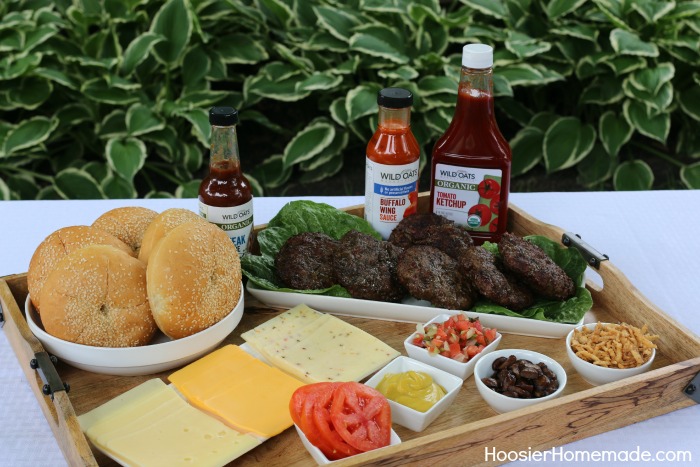 Now it's time to set out all the toppings, here is what we served…
Buns – a nice big, soft bun is important
Toppings –
Cheese – American, Pepper Jack and Swiss
Sliced Tomatoes
Leaf Lettuce
Pico de Gallo – for an ultimate Mexican Burger
French Fried Onion Rings
Sauteed Mushrooms – for the perfect Swiss and Mushroom Burger
Condiments –
Ketchup
Steak Sauce
Buffalo Sauce
Mustard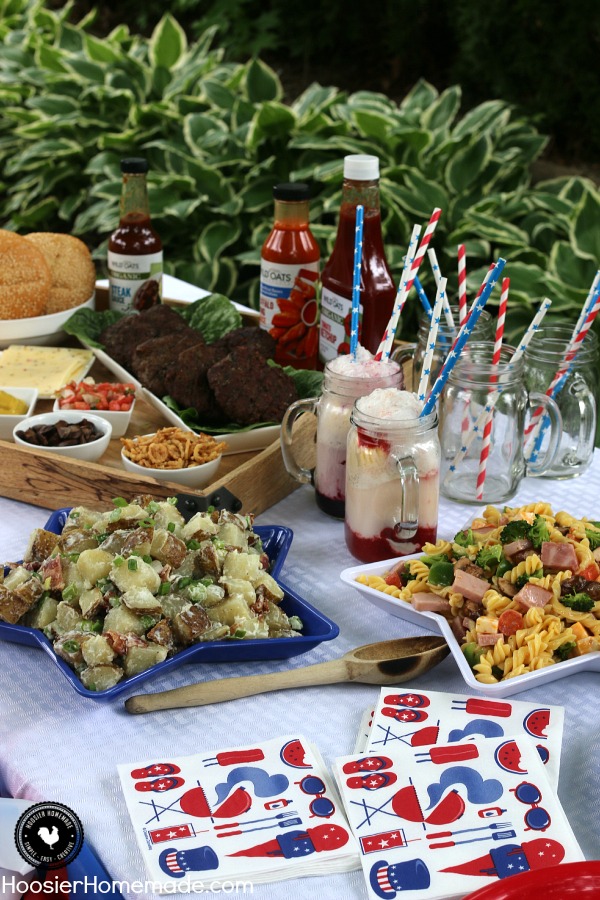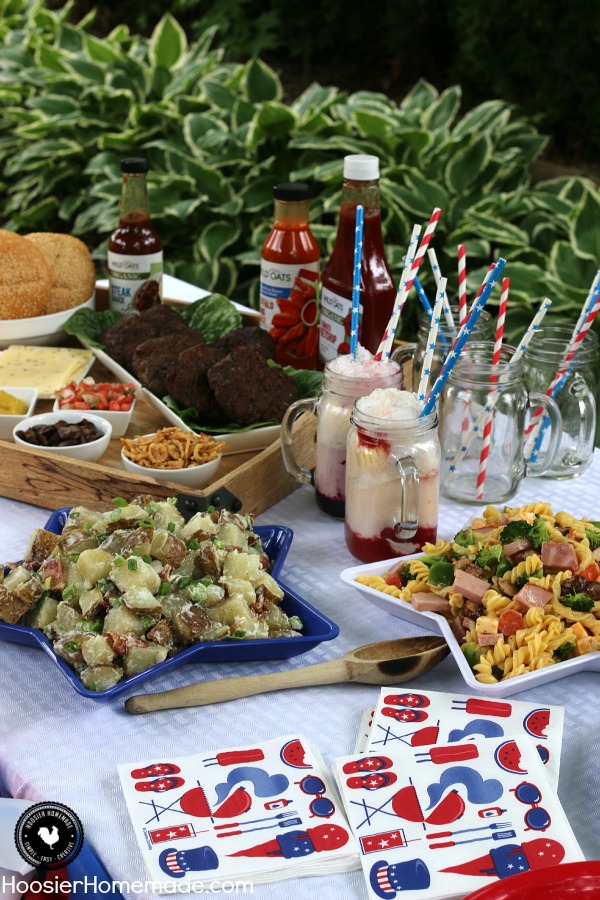 Are you ready to serve your guests a Cookout Menu they will be raving about! In addition to the Mix and Match Burger Bar, Grilled Potato Salad, Deli Style Pasta Salad and Berry Ice Cream Floats! And don't forget the table decoration too!