Father's Day Dessert Recipes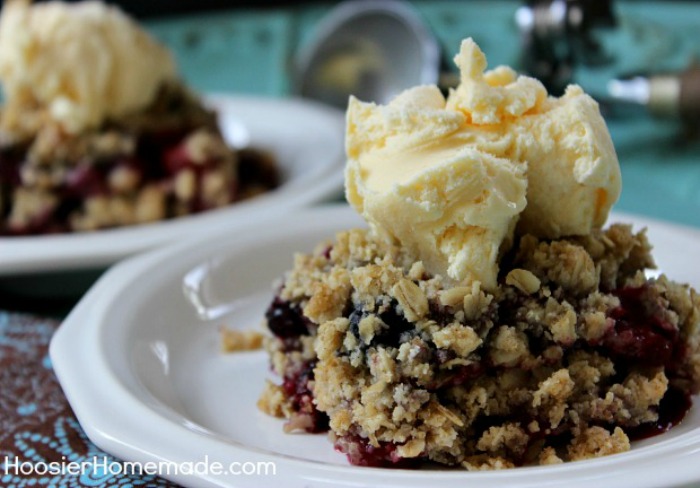 It's time to whip up a special Dessert for Dad for Father's Day! Whether he likes Pies, Cakes, Cobblers or Cookies, there is sure to be one or more of these Father's Day Desserts Recipes that he will love.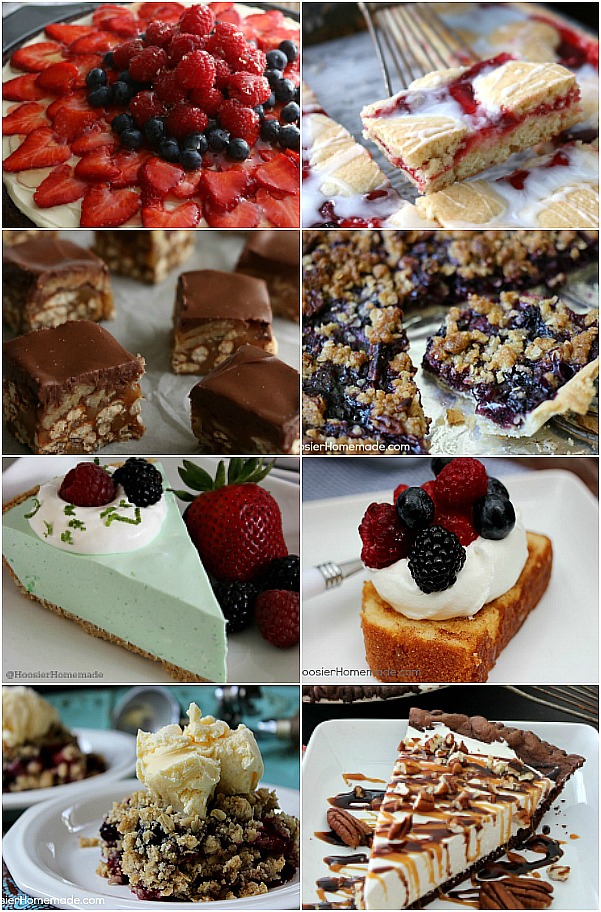 There wasn't a Sunday that went by when I was growing up that my Mom didn't make a big family dinner with a special dessert. Times are different now, I get that, so holding onto the special moments like Father's Day is great. Make one of these Father's Day Dessert Recipes to add to your meal and everyone – especially Dad – will be happy!
Father's Day Desserts Recipes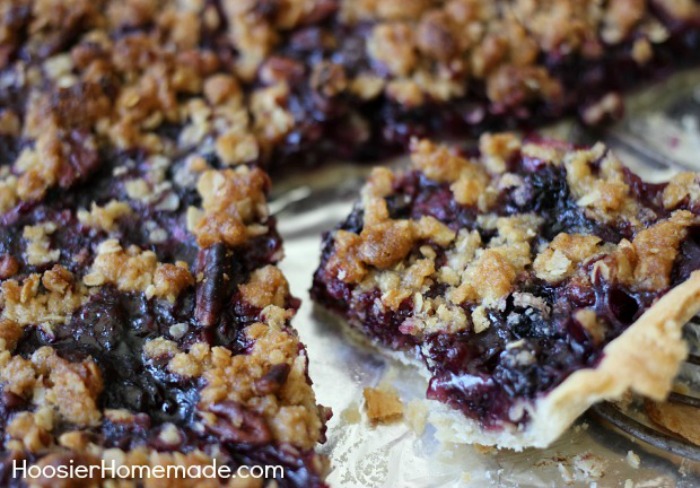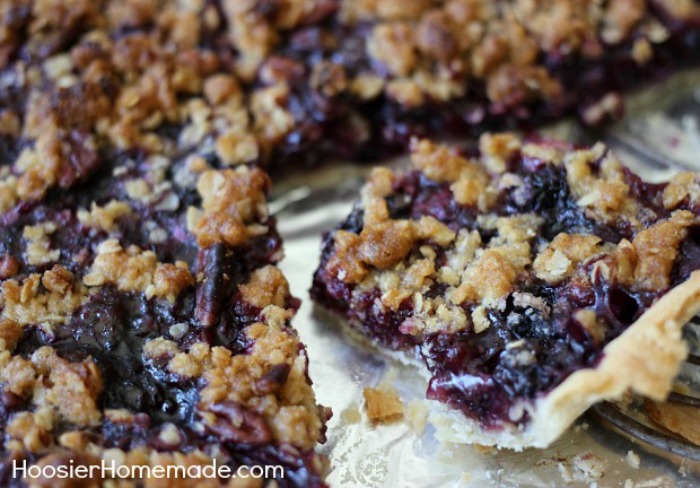 This flaky, single layer pie crust is filled with plump, juicy blueberries and topped with a crumb topping with pecans. Blueberry Slab Pie is perfect for your Summertime Parties, Father's Day, Fourth of July or take along to a Potluck.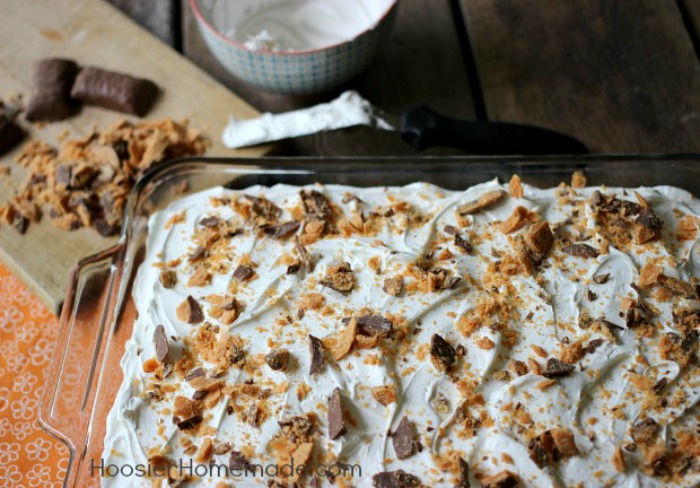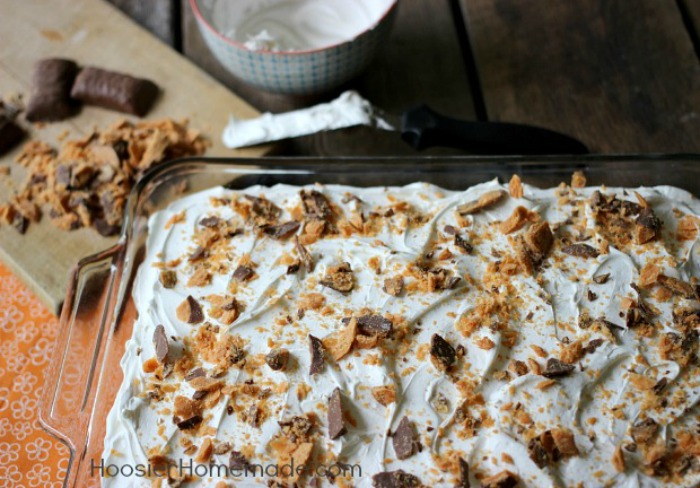 Butter Pecan – roasted pecans, butter and vanilla flavors are combined to make a deliciously rich taste. Perfect for your Summer celebrations, this Butter Pecan Cake has a rich, creamy flavor, topped with a fluffy frosting and chopped Butterfinger Candy Bars.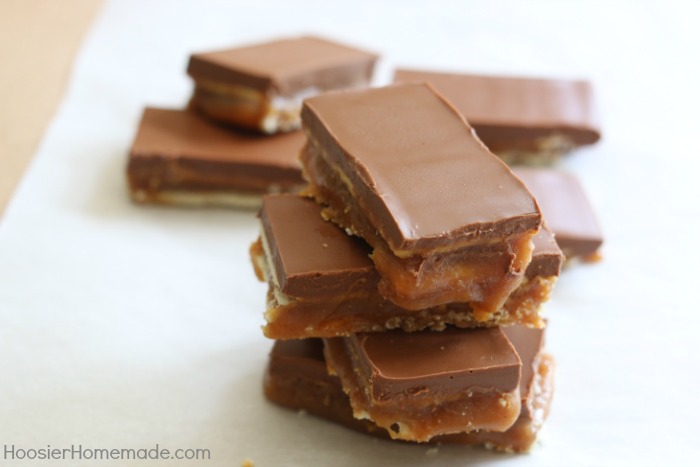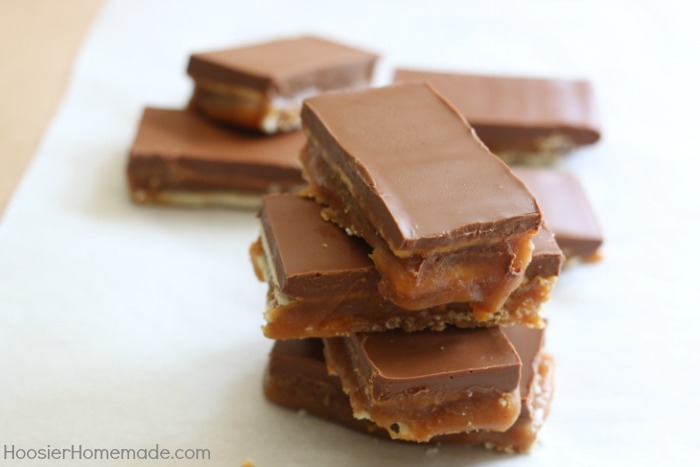 The ooey gooey goodness of a homemade candy bar! These Homemade Twix Bars are easy to make and taste amazing!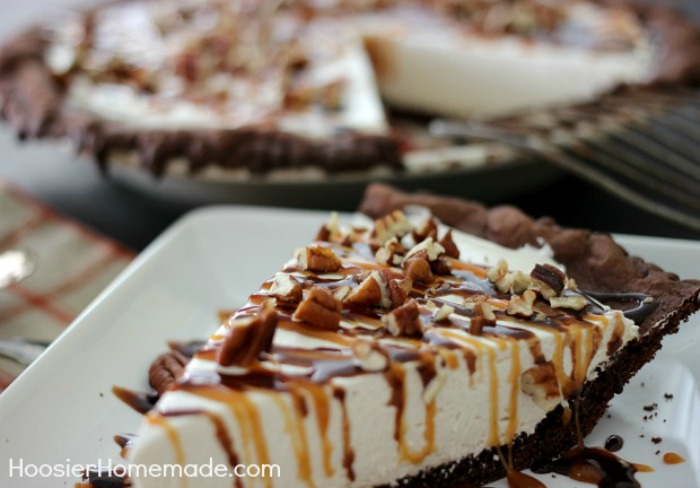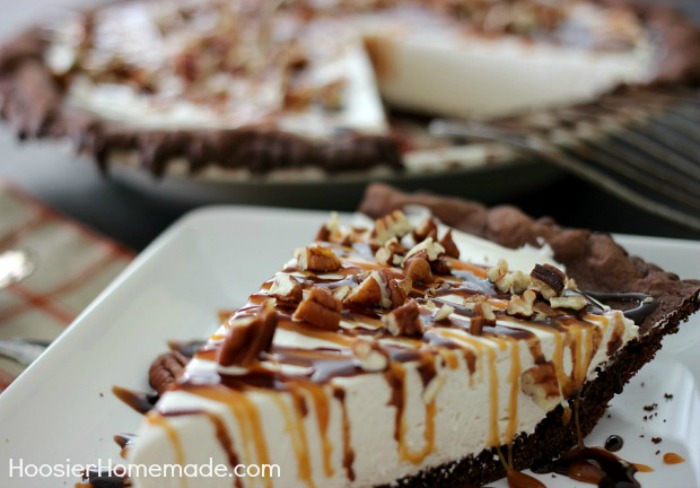 A delicious pie that's perfect for the holidays, a dinner party or birthday. But easy enough for a weeknight dessert.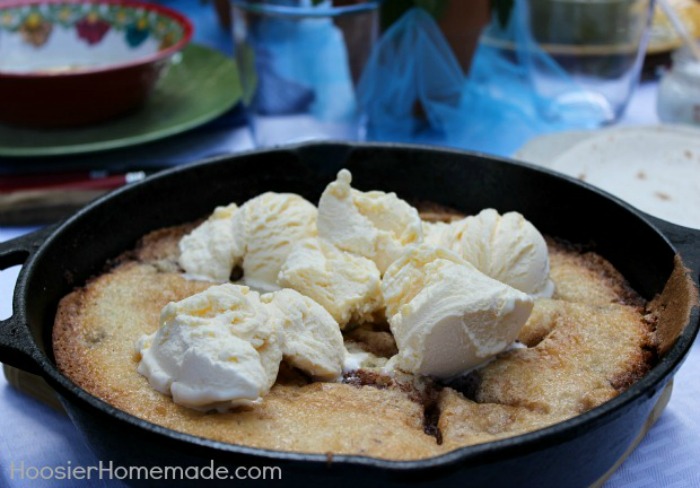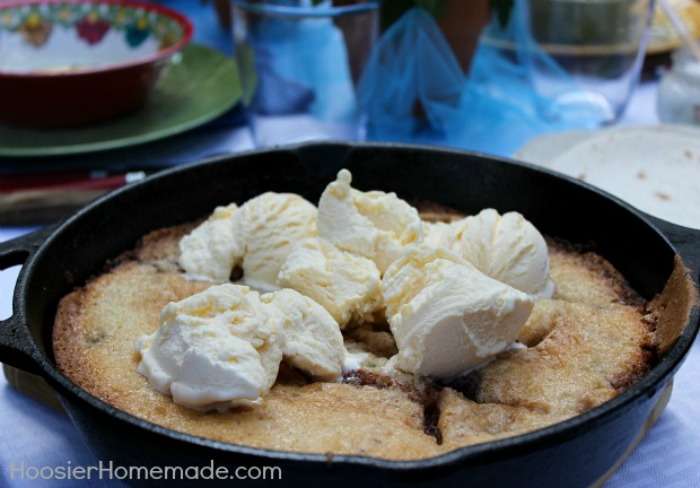 I'm sure you are familiar with the traditional cobbler made with fruit in a baked crust and seasoned with cinnamon and sugar. Well, this Grilled Peach & Blueberry Cobbler is actually even easier than the cobbler you have been making.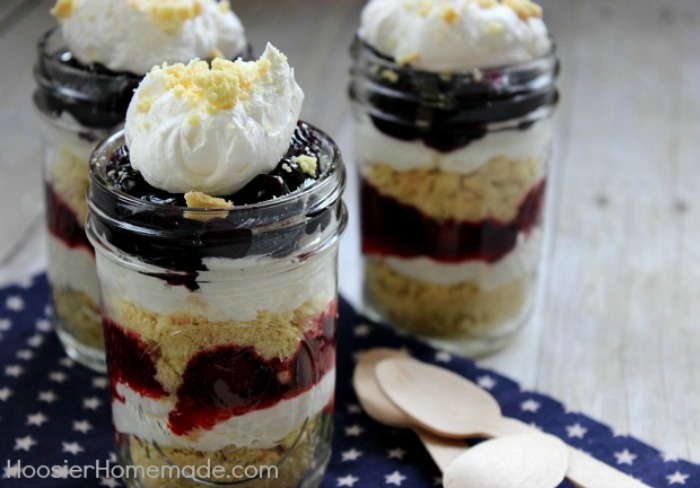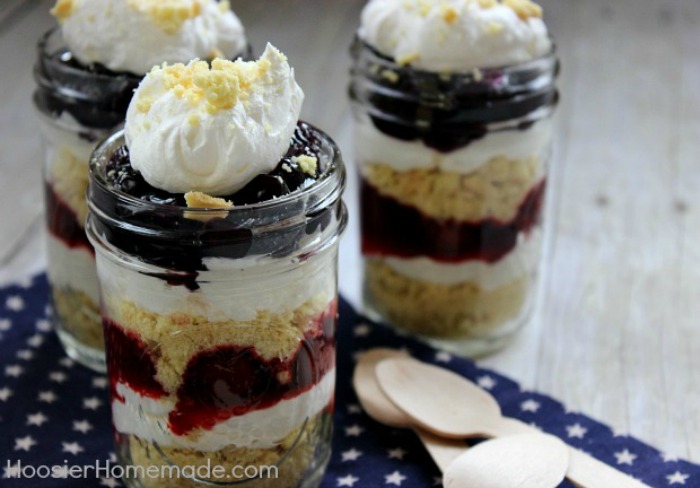 The creamy filling, crushed shortbread cookies and pie filling with cherries and blueberries make these delicious desserts in a jar so festive.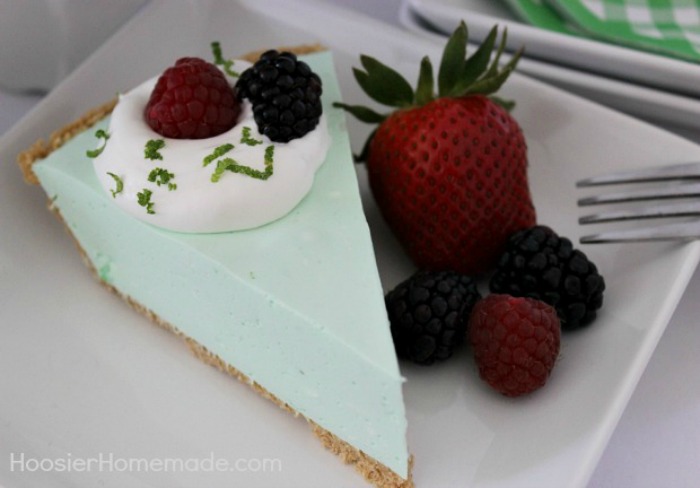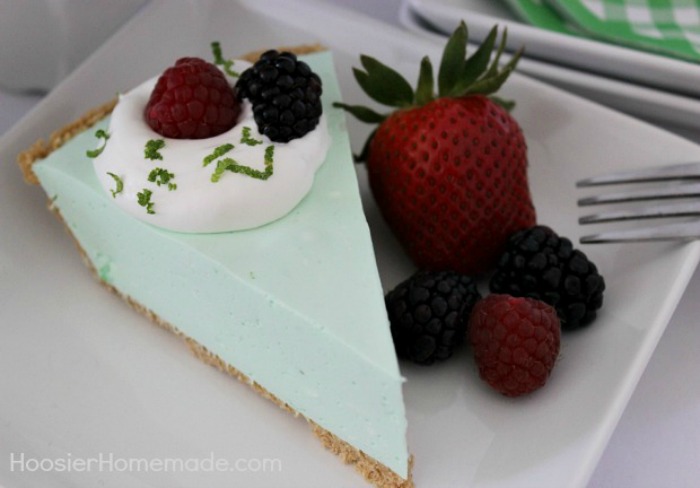 Perfect for potlucks – easy enough for weeknight dinner at home – and elegant enough to serve at a dinner party, this Lime Pie starts with Jell-O and has extra flavor with freshly squeezed lime juice and the zest of the lime.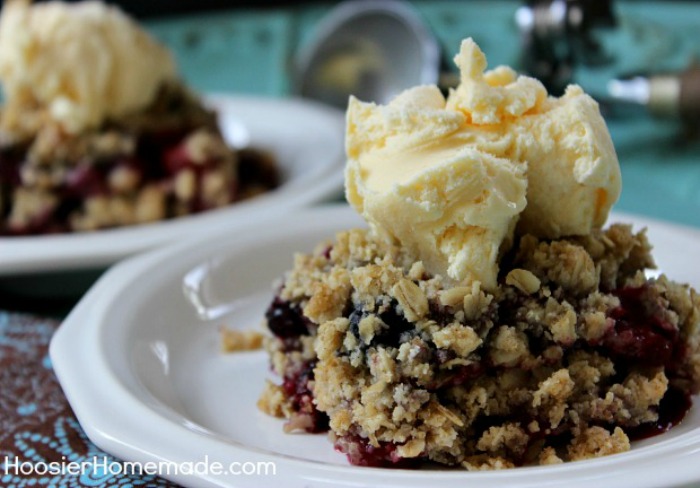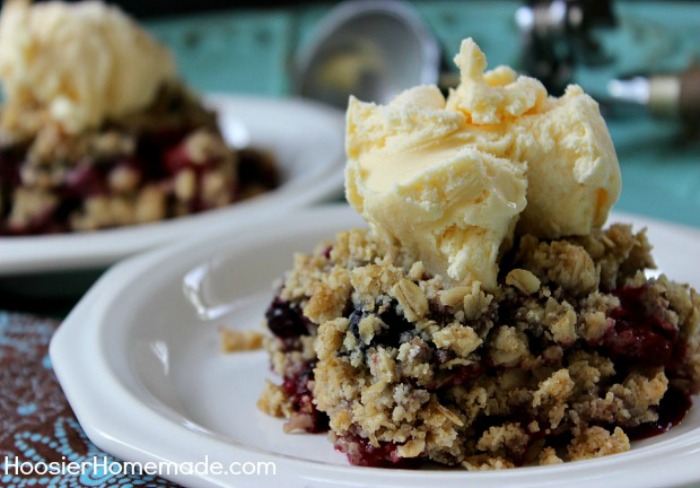 This Simple Berry Cobbler starts with frozen fruit, but you could certainly use fresh if you want. It's also exactly what the title says…simple. It went together in about 3 minutes, into the oven and done by the time dinner was over.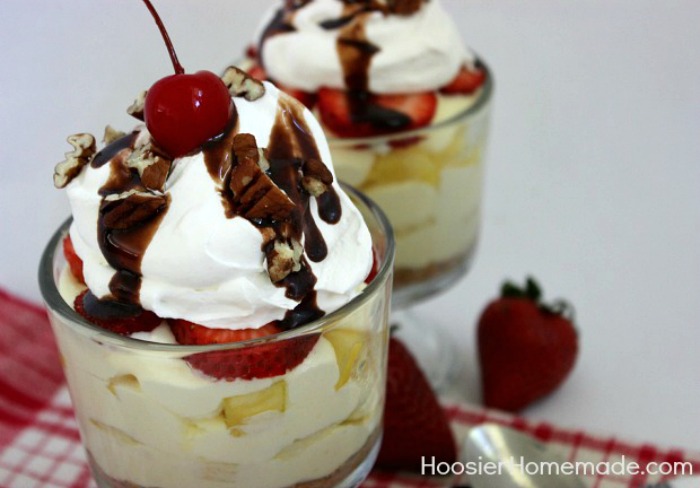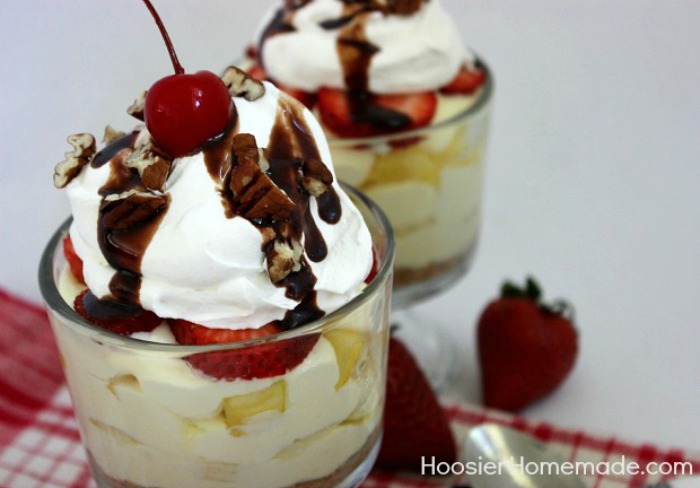 Have you ever created a dish or dessert that looked totally different than how it tasted? This Banana Split Dessert is exactly that way. While the traditional treat is made with Ice Cream, Bananas, Strawberries, Pineapple and Chocolate topped with whip cream, nuts, and cherry, this Banana Split Dessert has no ice cream but taste exactly, if not better, than the traditional treat you are familiar with.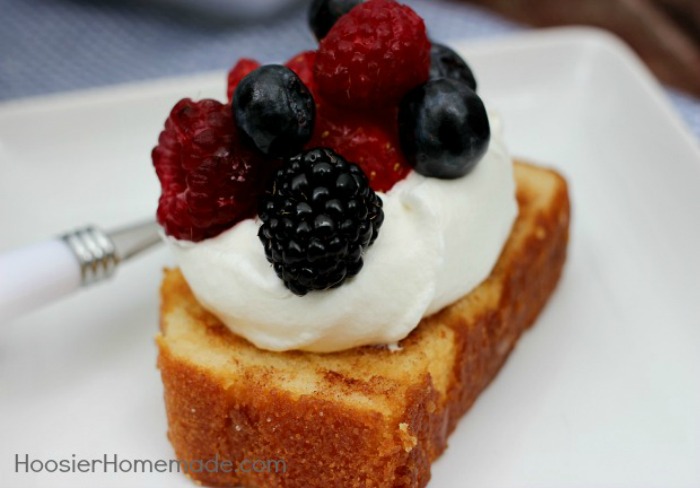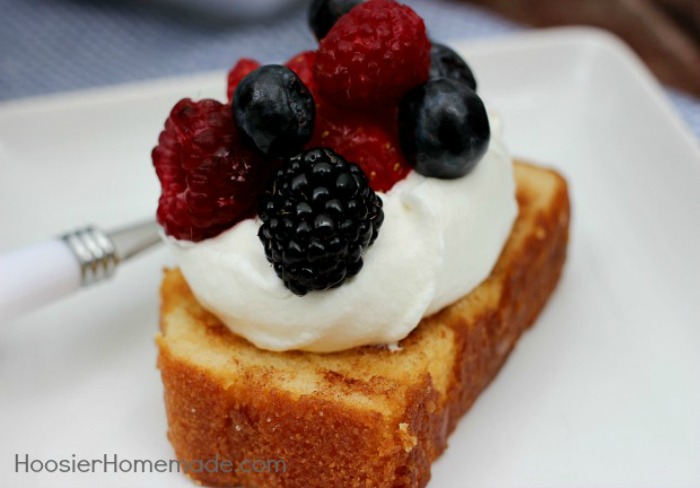 When time is short, but you need a delicious dessert to serve to family, friends or guests, look no further than your freezer. This Grilled Pound Cake goes together in minutes, yet looks impressive.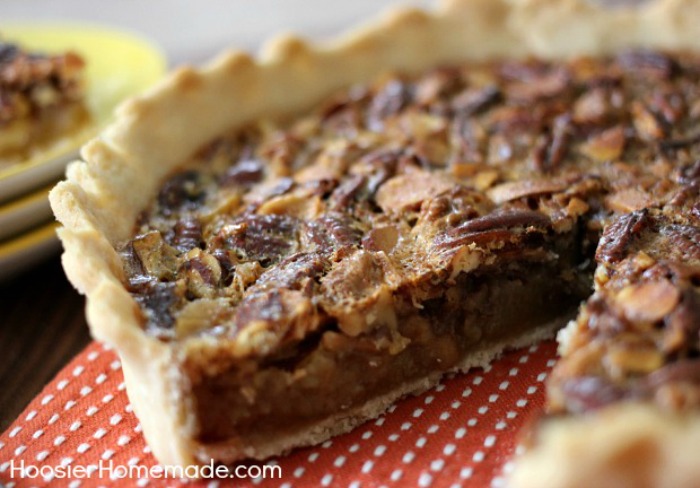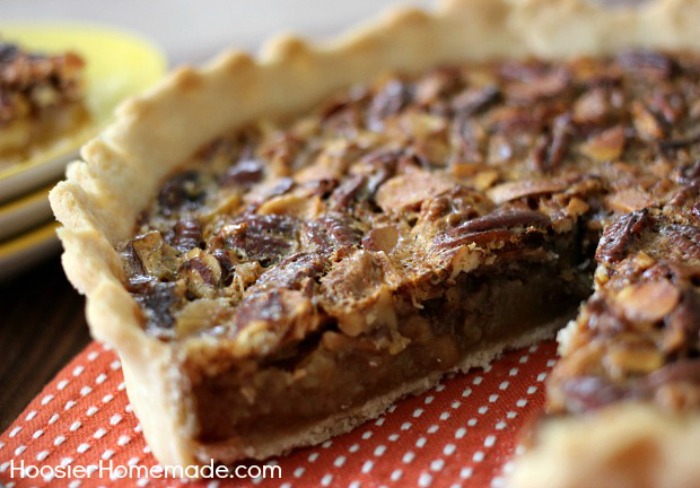 An easy but impressive looking dessert. One that will have your family and guests in awe of your work, but we won't tell them how easy it really was. This Triple Nut Tart is the perfect recipe to do just that! This Tart is similar to Pecan Pie but has the delicious flavor of 3 nuts – pecans, walnuts, and almonds folded into a creamy filling.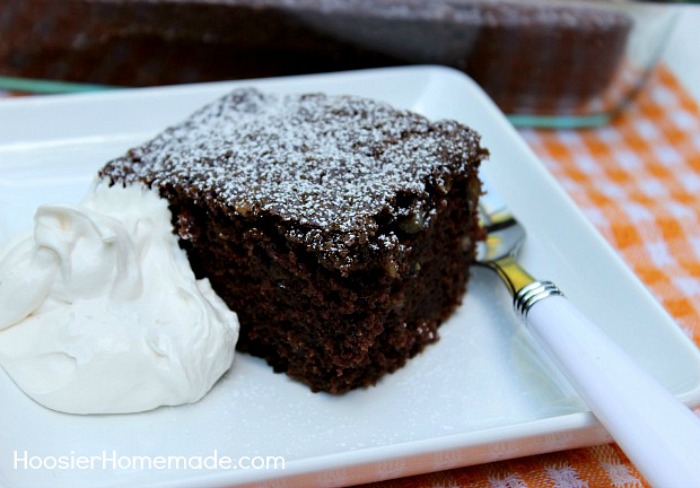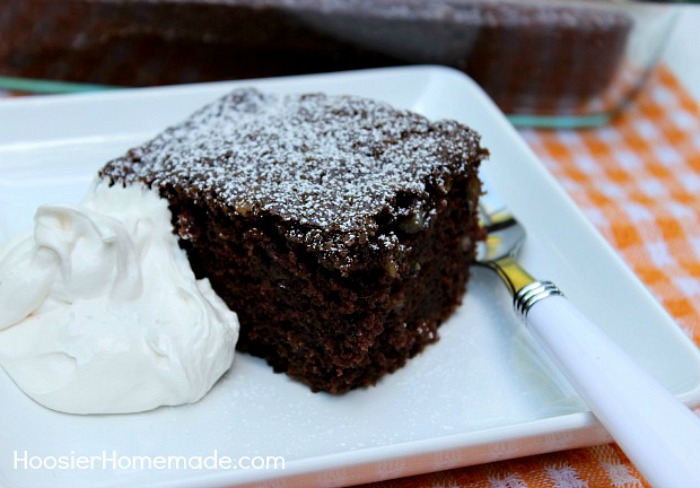 This Chocolate Zucchini Cake is super moist from the zucchini, filled with a little crunch from the nuts and a luscious chocolate flavor that can't be beaten!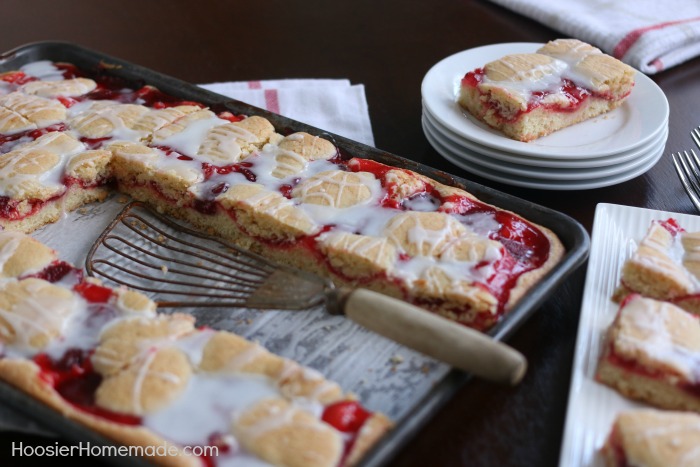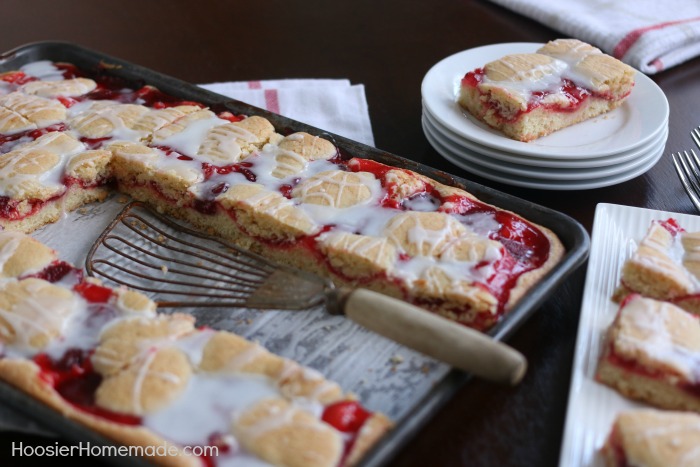 When picked at just the right time, strawberries make the perfect addition to any recipe, especially these Strawberry Cobbler Bars. With these bars in your hand, you will not only be the hero of your home but perhaps the person of the year.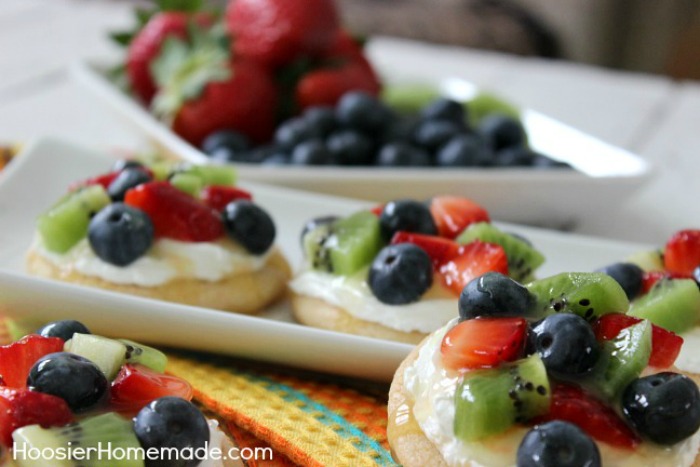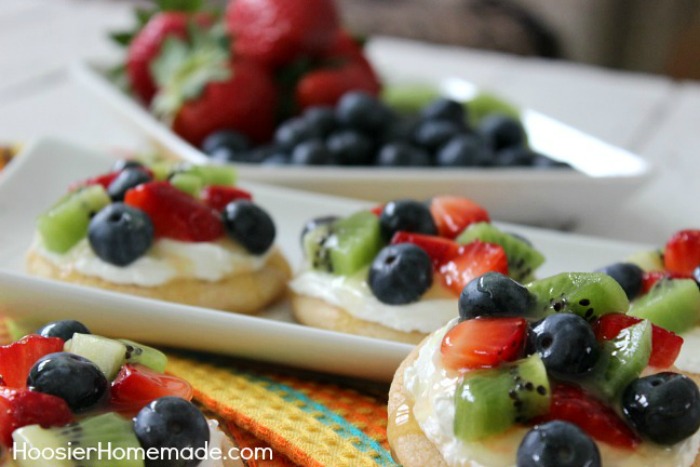 These Sugar Cookie Fruit Pizzas are the perfect dessert. The recipe for the cream cheese spread and glaze tops about 12-18 cookies, depending on the size of your cookie and how much you use. It can easily be doubled though to serve a larger crowd or take to a potluck.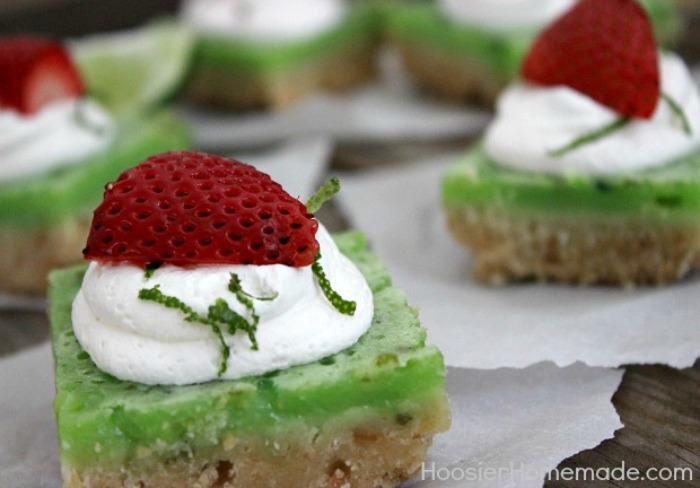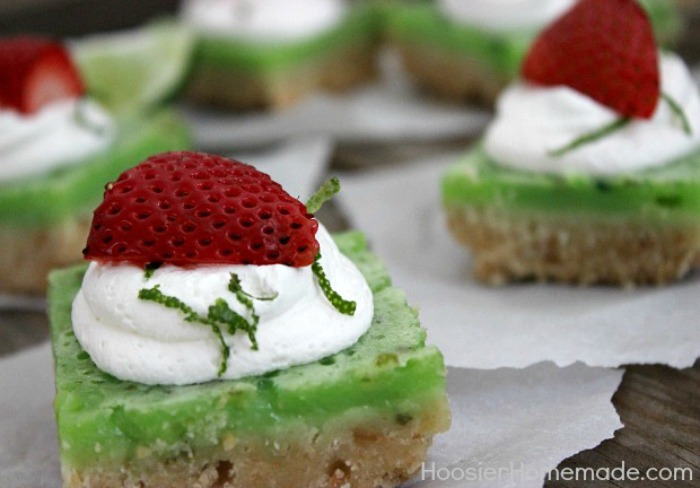 While I've made many different recipes for Lime Desserts, I've never used a recipe for a lime filling that is baked.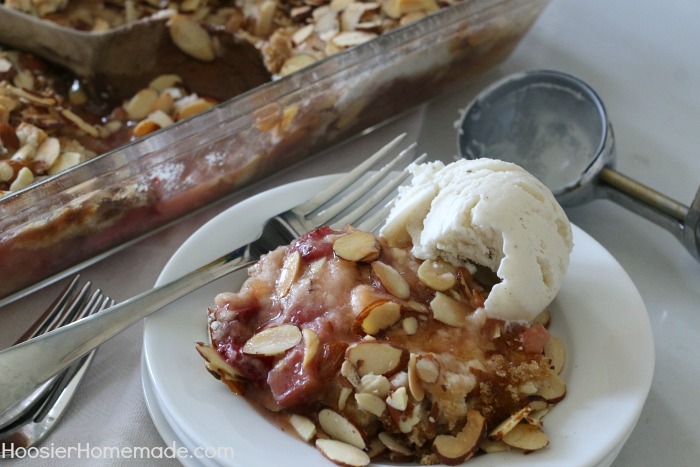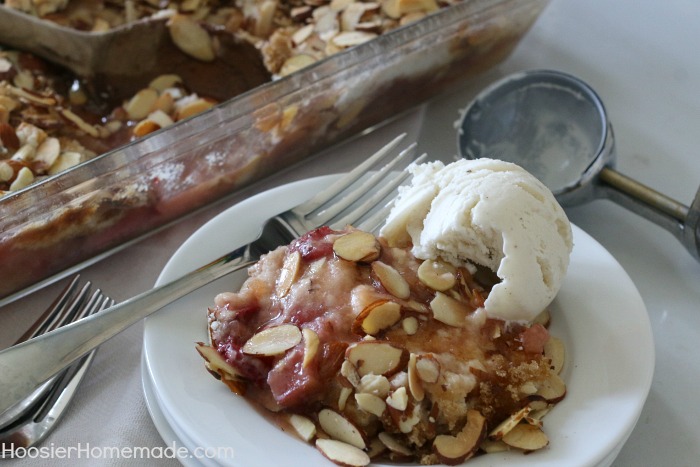 No mixing required for this delicious Strawberry Rhubarb Almond Crumble Dessert. The tartness of the rhubarb and the sweetness of the strawberries combined with crushed pineapple send this easy to make dessert over the top.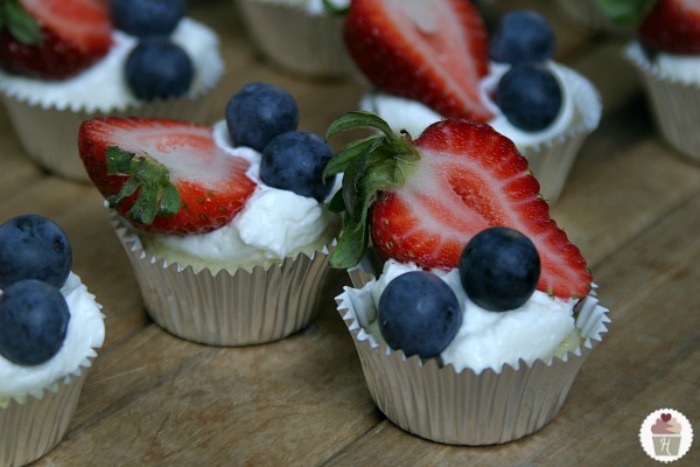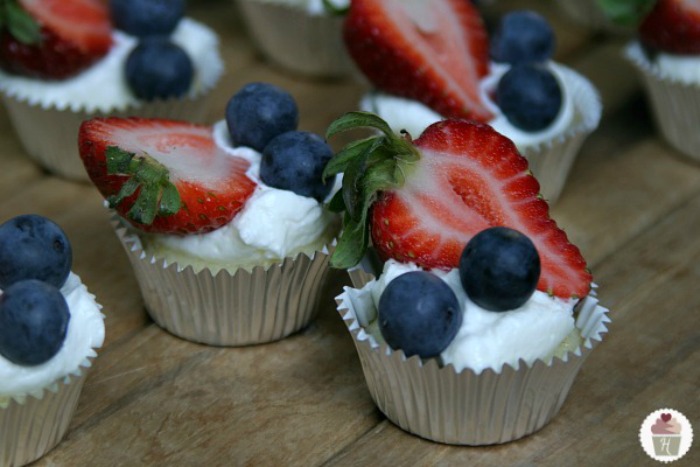 The Mini Cheesecakes are simple, easy and can be topped with any fresh fruit, canned pie filling, or even chocolate.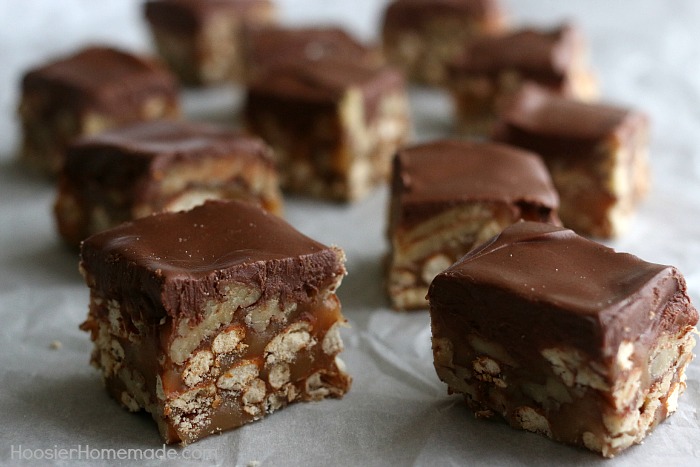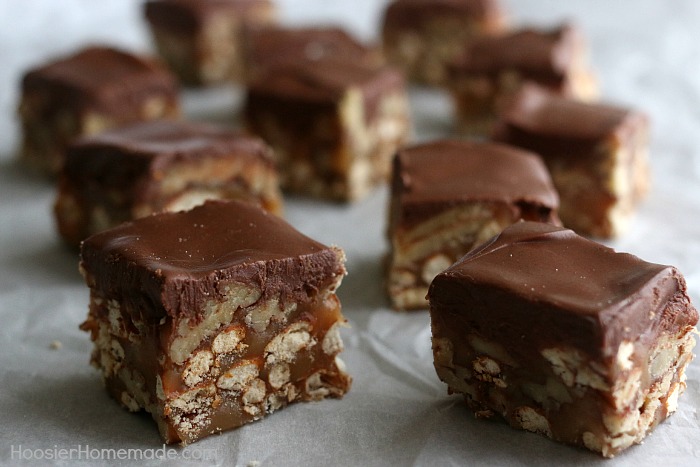 Caramel – Pecans – Pretzels – Chocolate = YES, please! This no-bake cookie recipe, Caramel Pecan Pretzel Bars are perfect any time of year! They are easy to make and one batch makes enough to enjoy and share!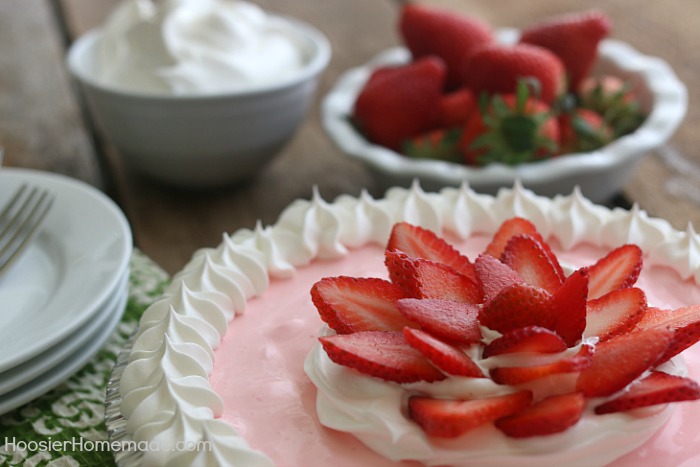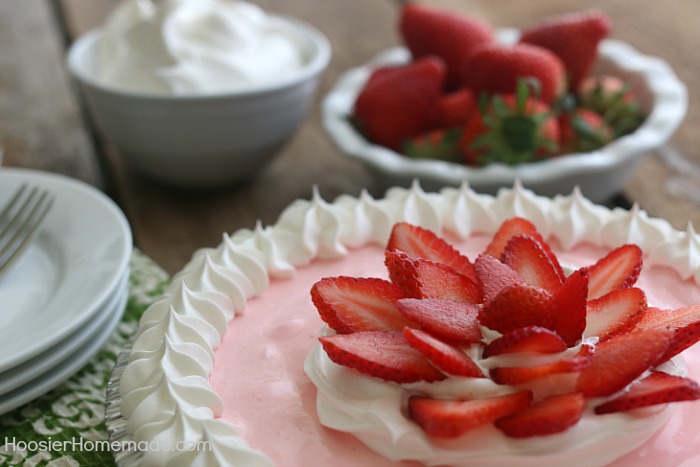 Only 4 ingredients are all you need for this delicious Easy Strawberry Cream Pie. The pie is special enough for holidays yet easy enough for a weeknight dessert.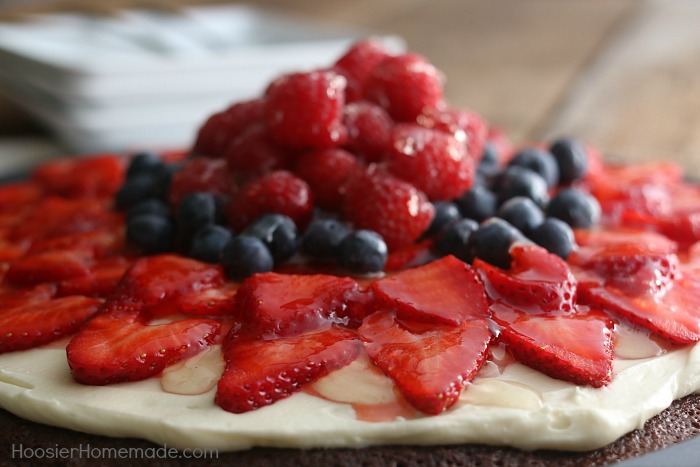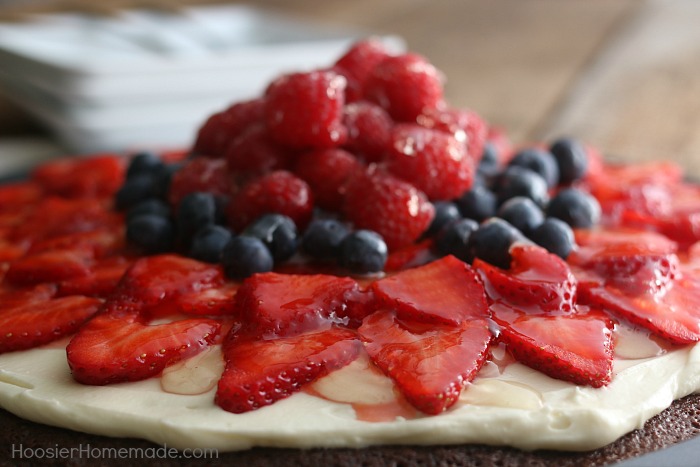 This dessert looks totally magical, but it comes together in just 15 minutes of hands-on time! It is also customizable with different fruits, or even frozen fruit, depending on the season.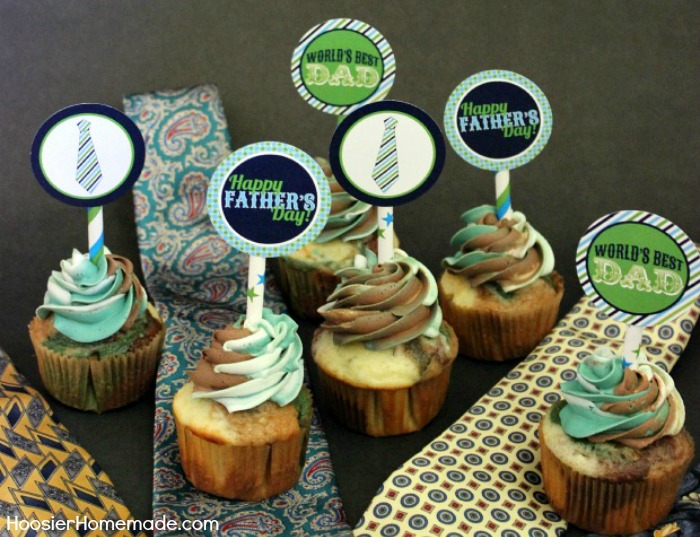 And if you are looking for Father's Day Cupcakes or Printables, I bet Dad would love these.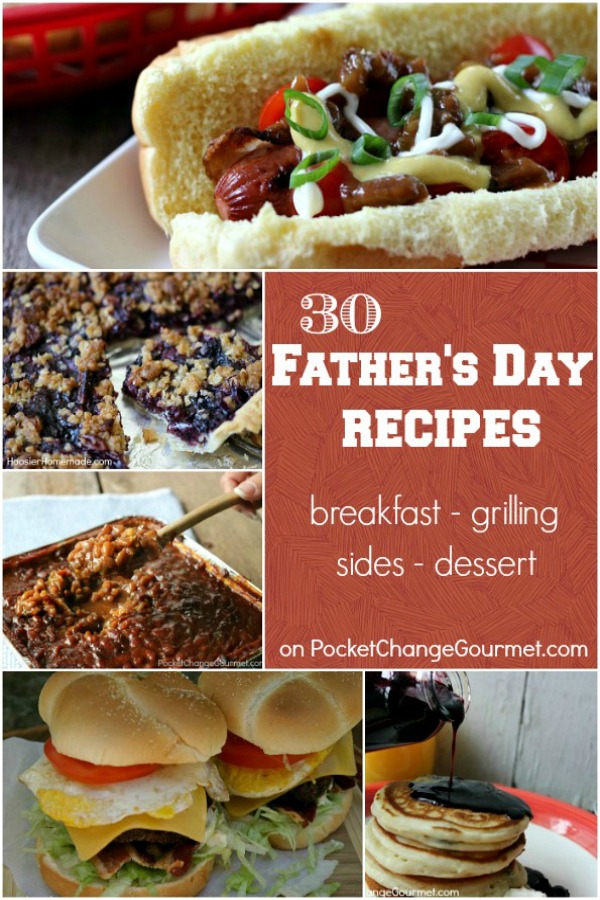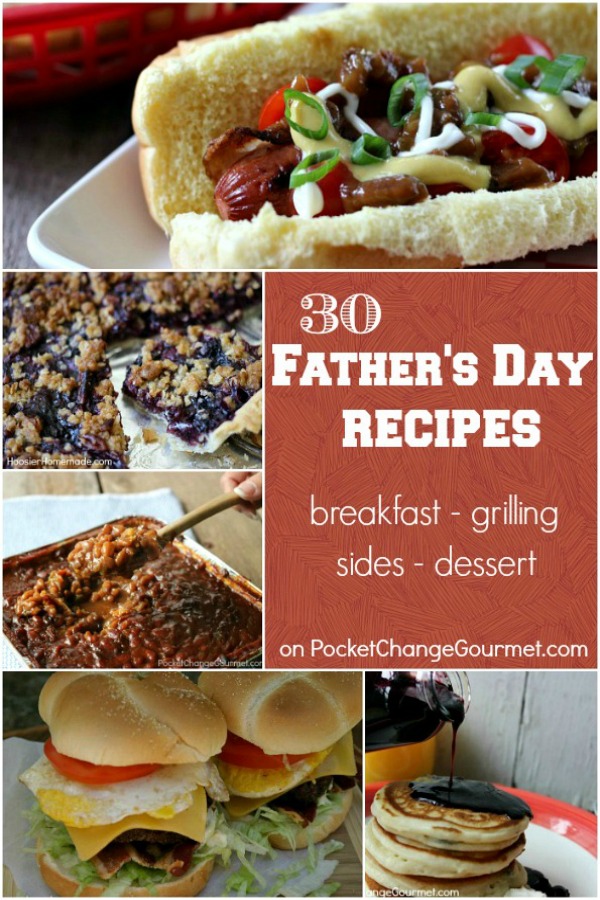 Or how about a special dinner for Dad? We have 30 Father's Day Recipes that he is sure to love.