It's so hard to decide what I like best…the flavors of Fall; apples, pumpkins, cinnamon or maybe the flavors of Spring; lemon, strawberry, lime…oh the decisions! Even though the calendar says it's Spring, it definitely still feels like Winter around here. So with Easter this weekend, and an attempt to enjoy Spring, at least the flavors of Spring, I made Tangy Lime Bars.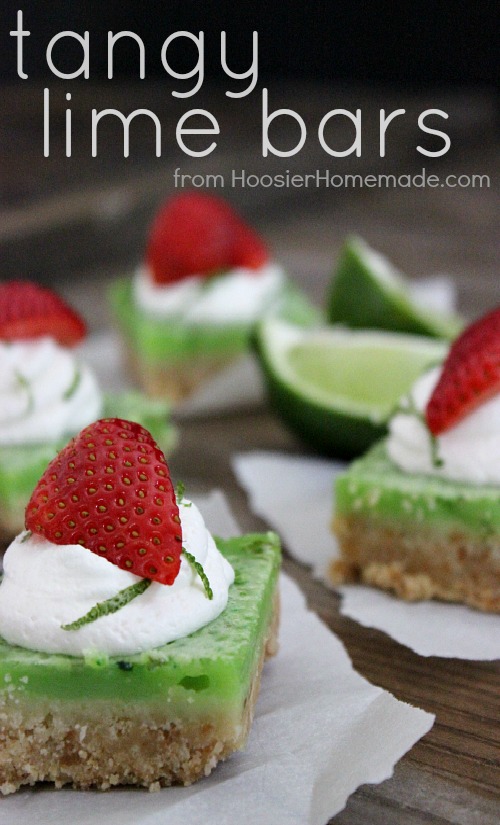 While I've made many different recipes for Lime Desserts, I've never used a recipe for a lime filling that is baked. The original recipe is from Truvia and uses their Baking Blend.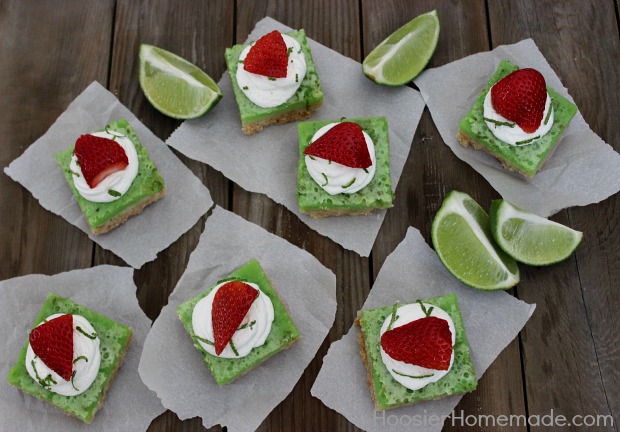 Let's get baking…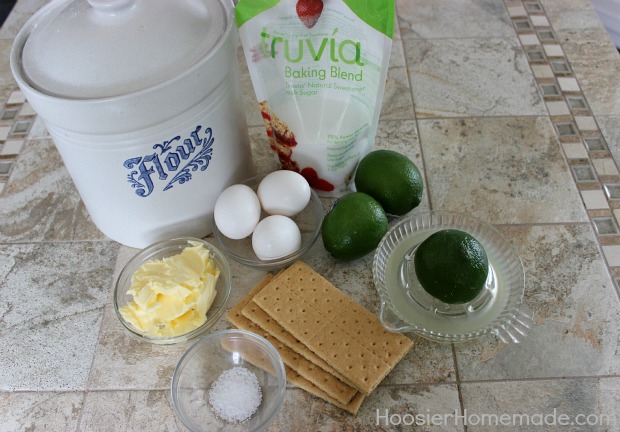 The crust in this two part recipe is made with butter flavor shortening, Truvia Baking Blend, flour, graham cracker crumbs and salt. And the filling is made with eggs, Truvia Baking Blend, flour, lime juice and peel.
Truvia Baking Blend is a sugar substitute blend of zero-calorie Truvia natural sweetener and sugar and packaged in a product that's designed for easy, at-home baking. It also can be substituted for sugar in any recipe by simply using half as much Truvia Baking Blend as you would sugar.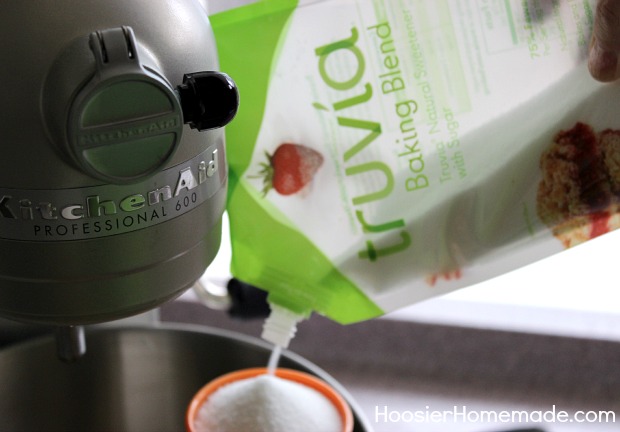 First you need to beat the butter flavor shortening and the Truvia Baking Blend.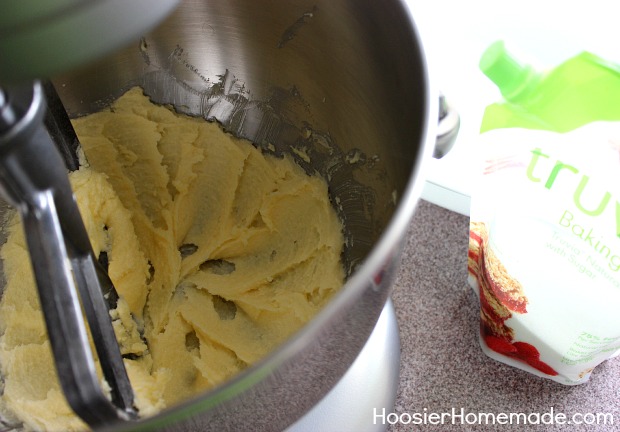 Beat in the mixer until fluffy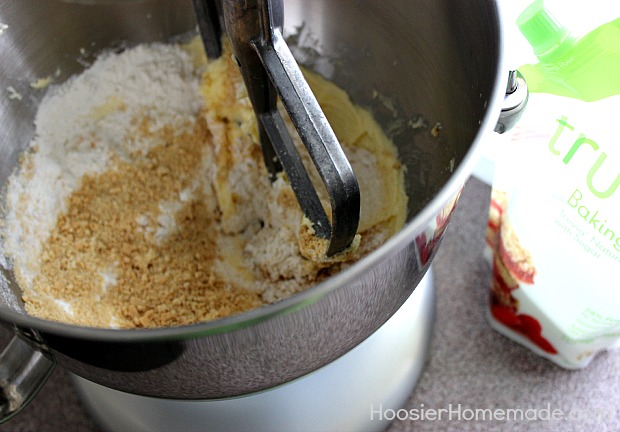 Then add in the flour, graham cracker crumbs and salt. Mixing until dough forms.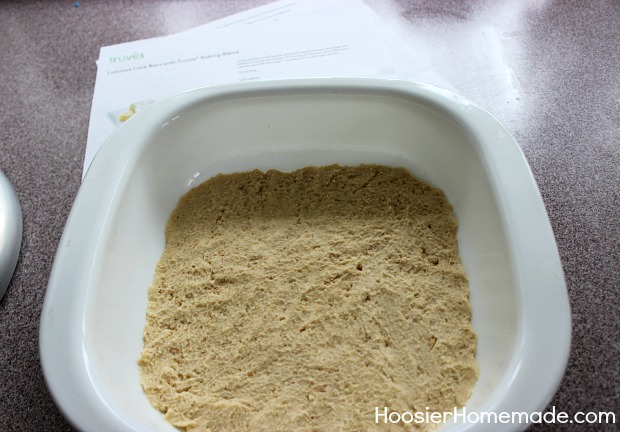 Press the crust into a 9 inch baking pan, evenly.
Tip: Lightly spray your fingers with cooking spray to prevent the crust from sticking to your fingers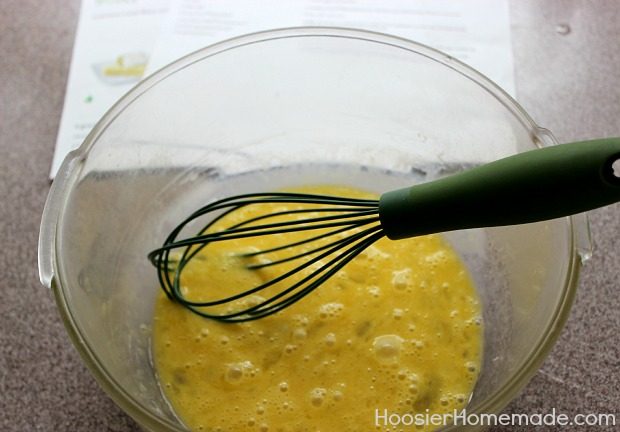 While the crust is baking and cooling, whisk together the eggs.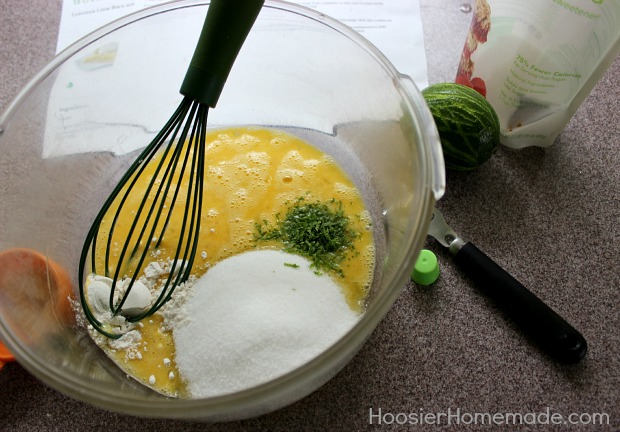 Add the Truvia Baking Blend, flour and lime peel, whisk together.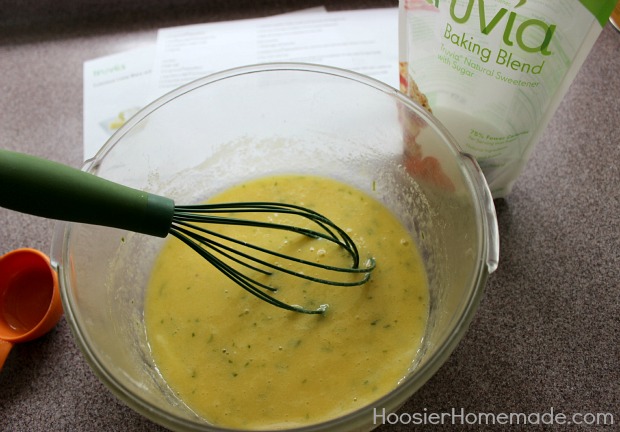 Add the lime juice and whisk together.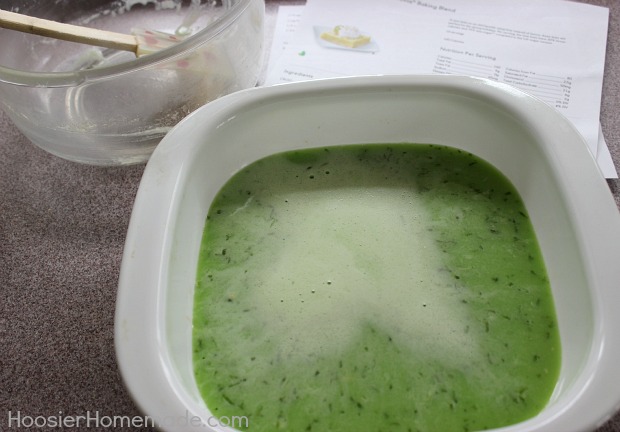 Add a very small amount of green coloring if you like, then pour the egg mixture on top of the cooled crust.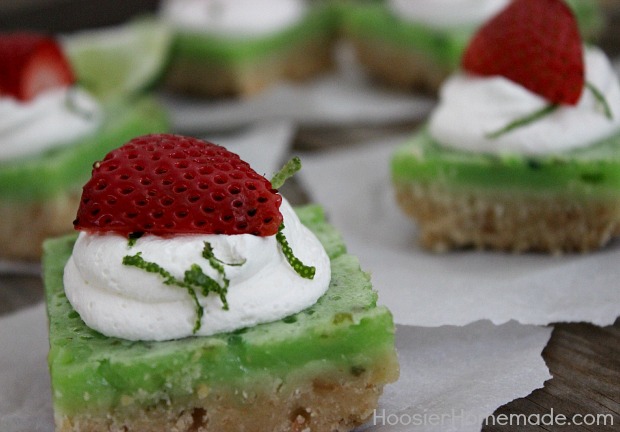 As part of the Truvia Kitchen Cabinet, a network of Honestly Sweet Baking Bloggers, I have been sharing recipes over the last several months. In case you missed any of them, here they are…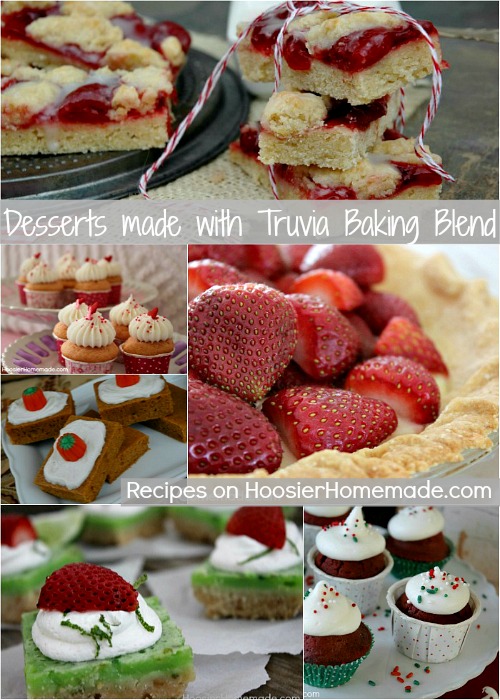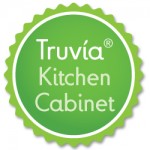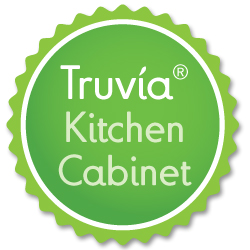 Meet the other Honestly Sweet Bloggers…
Print
For more recipes, visit Truvia.com, follow Truvia on Facebook and Twitter
Disclaimer: Compensation and products for review were provided by Truvia. I received a free sample of the product for the purpose of this review. The opinions expressed herein are those of the author and are not indicative of the opinions of Truvia.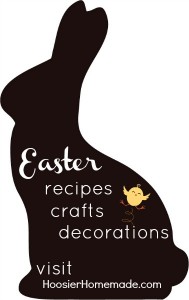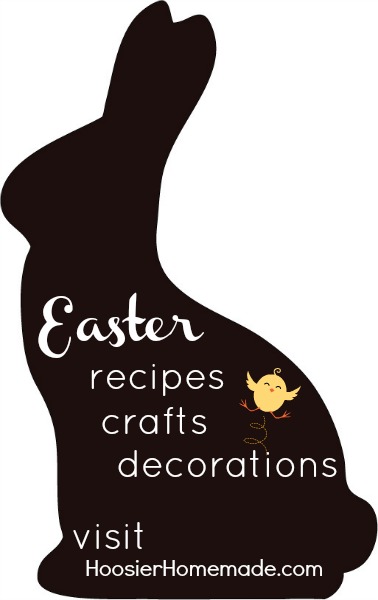 Linking to…Gooseberry Patch