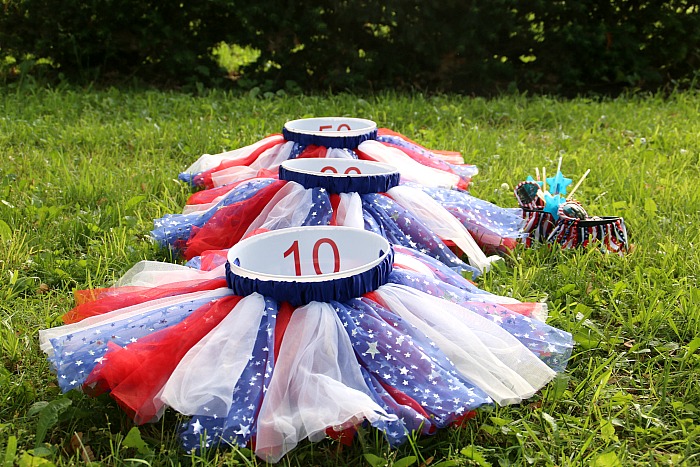 This fun, portable Bean Bag Toss Game is great for parties, 4th of July Parade, Fireworks, Family Reunions and so much more! It's super easy, goes together in minutes with no sewing required.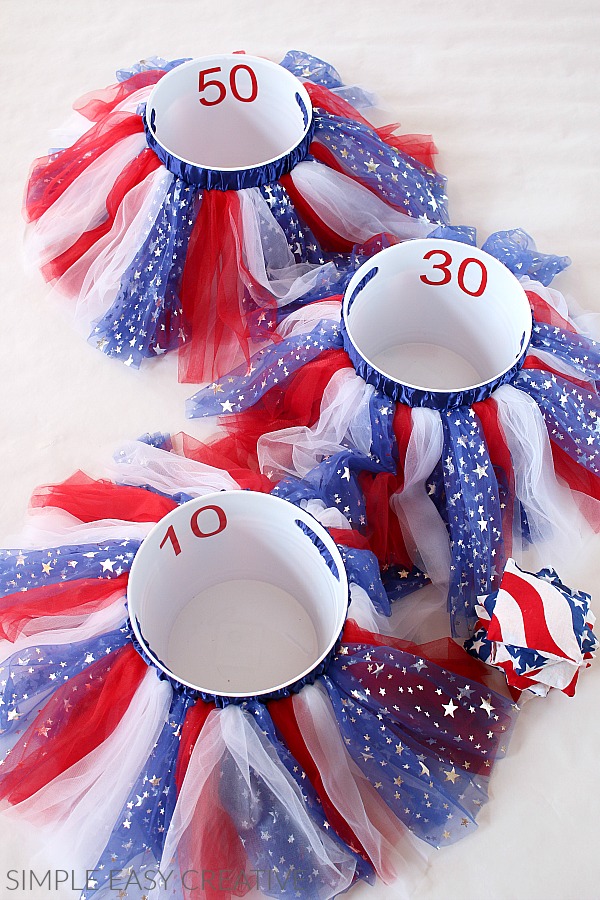 4th of July is a really big holiday in our family and hometown. There is a big parade and fireworks. The state of Indiana even declares – "LaPorte Capitol for the Day." But beyond all the community traditions, our family simply loves the holiday.
And it just wouldn't be 4th of July without a party and games. Making this Bean Bag Toss Game takes minutes (plus some drying time) and can bring hours of fun for the kids (and adults).
Going to see the Fireworks on the 4th of July is a tradition most families enjoy, to get a good seat though, you have to go really early. And sometimes keeping the kids happy during the wait can be difficult, this game will add lots of fun while waiting.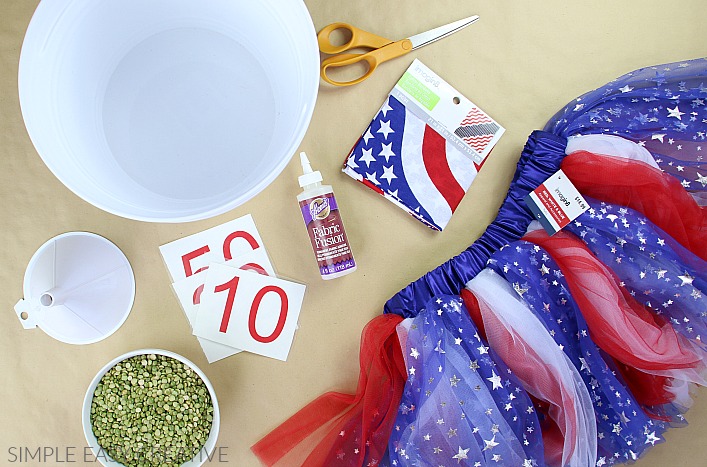 Michaels has all your red, white & blue needs this summer! And it's now easier than ever to get all your supplies with Michael's new buy online and pick up in store feature! Simply place your order online, select your store and your items will be ready and waiting for you there!
The supplies for the Bean Bag Toss Game are very simple.
Bean Bag Toss Game Supplies
Buckets – I like the size of these white plastic buckets that I found at Michael's. And the Tutu skirt fits perfectly!
Bandana
Fabric Glue
Numbers cut from Cricut machine
Scissors
Funnel (optional)
Dried Peas or Beans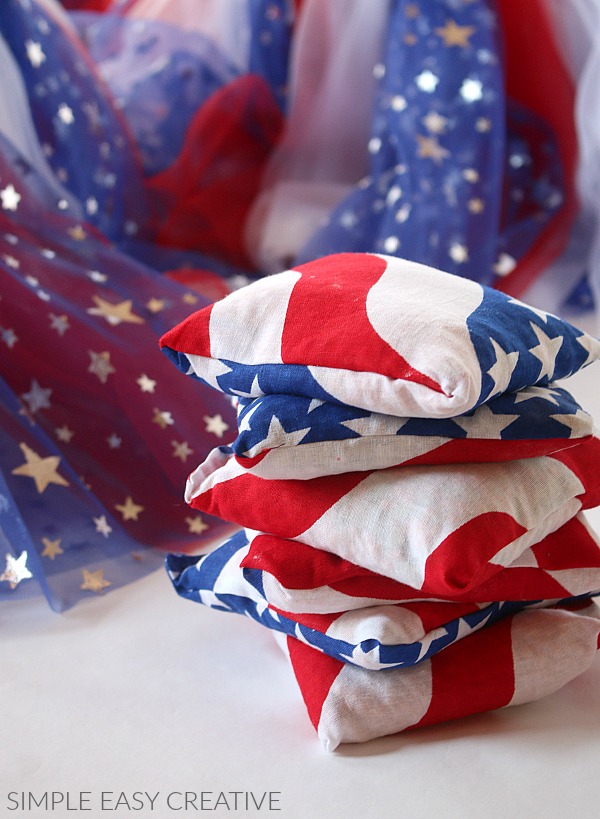 The first thing you will need to do is make the bean bags. Be sure to allow some time for the glue to dry, depending on the temperature in your room, they will take about an hour.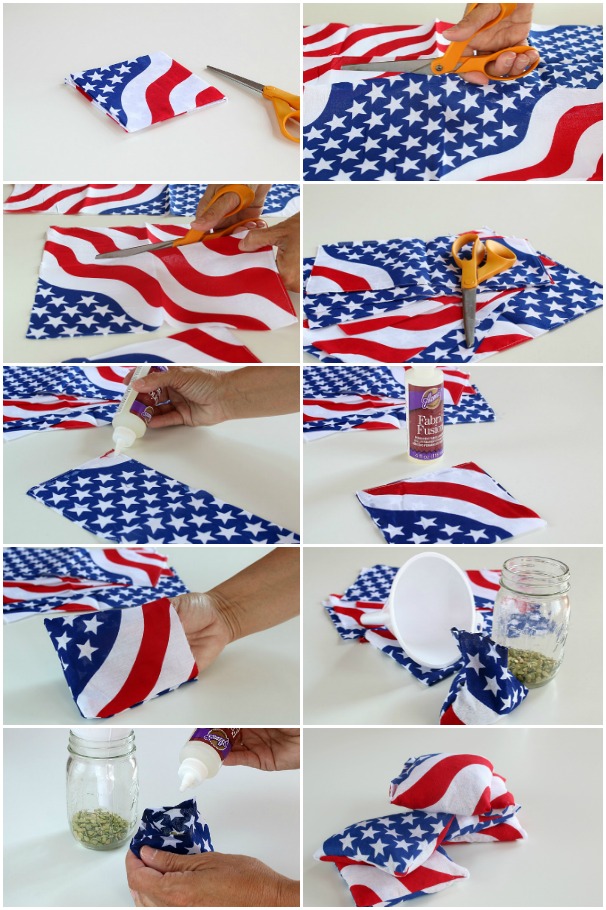 How to make No Sew Bean Bags
Begin with the Bandana. The one I used was 21 x 21 inches.
Cut the Bandana in half.
Then cut those 2 pieces into quarters. I just followed the fold lines.
You will have 8 pieces.
Run a line of fabric glue across the top and one side
Then fold the bag, matching the edges
Turn the bag inside out after the glue is dry (about 1 hour depending on your room temperature)
Using the funnel, add the dried peas or beans to the bag.
Seal with more fabric glue. Let dry.
Bean Bags are ready for the game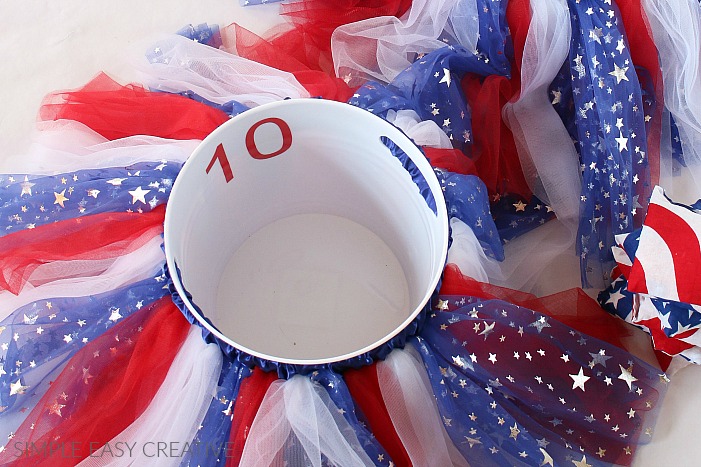 While the Bean Bags are drying, you can put together the buckets. For the numbers, we used the Cricut machine, you could also purchase numbers from the scrapbook section at Michaels.
Then slip the Tutu skirt around the bucket and they are ready.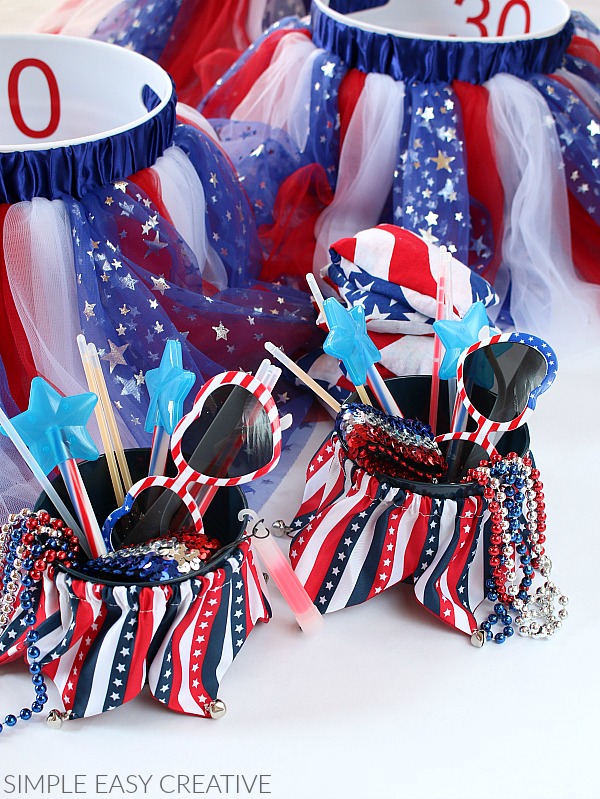 Another fun idea is to have prize buckets. You can make several buckets, so each person gets a whole bucket, or simply fill the buckets with a variety of fun Patriotic Gifts and let everyone choose their favorites.
The glow sticks and wands will be great for the fireworks!
Prize Bucket Supplies
Metal Buckets
Patriotic Pet Collar – for around the bucket
Beads
Glow Sticks and Star Wands
Headbands
Have you seen these Goblies available at Michaels? They are super fun, washable, throwable paintballs!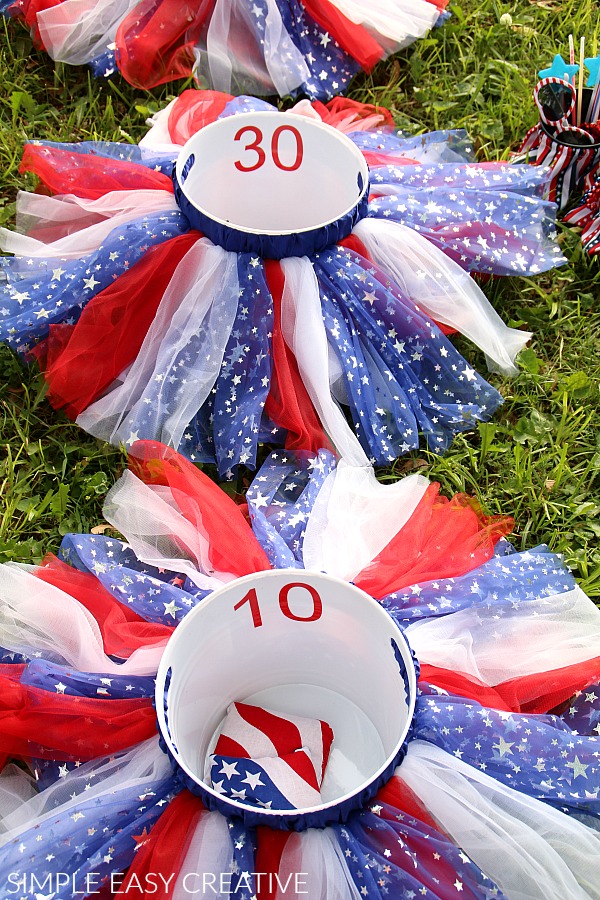 Now it's time to head outside for some fun and family time! I think the buckets look so cute with the Tutu spread out, don't you?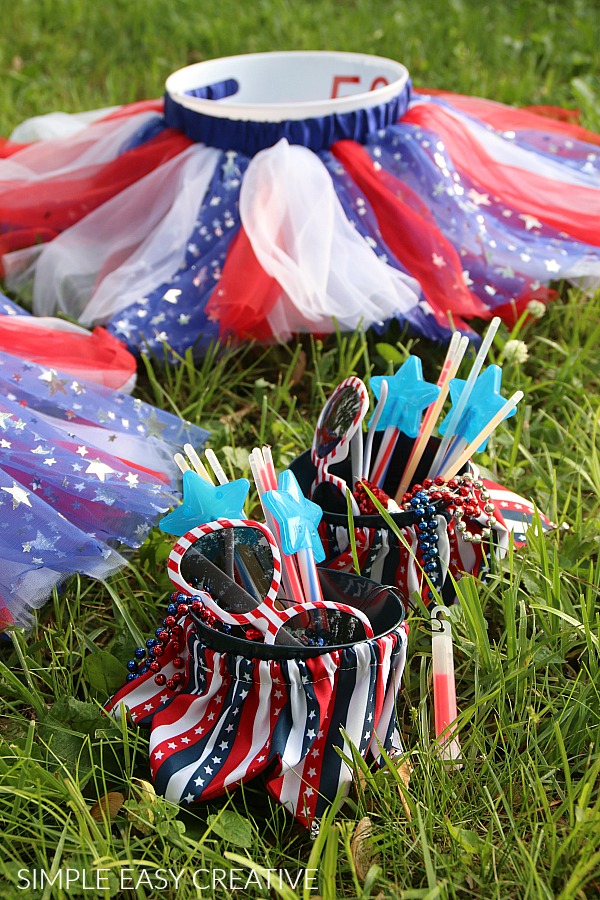 The kids (and adults) will have a great time with this Bean Bag Toss Game!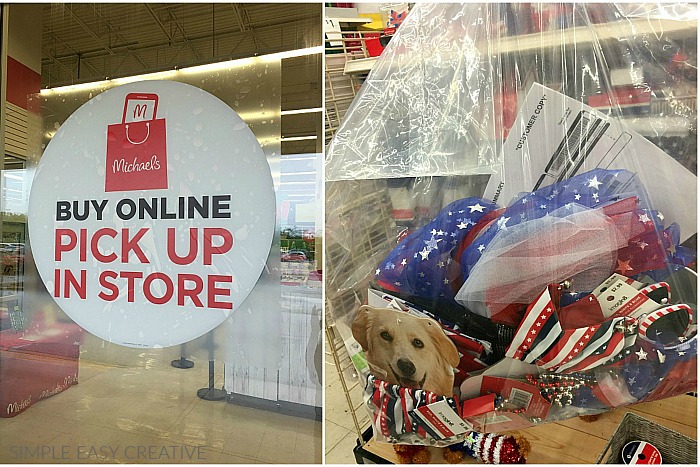 The new feature – buy online and pick up in store – was super easy! All of my supplies were in a big plastic bag and ready to go when I arrived at the store. They even emailed me when my order was ready.