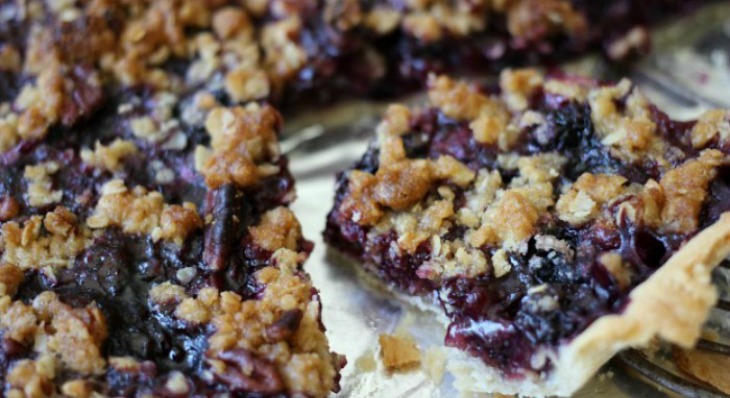 This flaky, single layer pie crust is filled with plump, juicy blueberries and topped with a crumb topping with pecans. Blueberry Slab Pie is perfect for your Summertime Parties, Father's Day, Fourth of July or take along to a Potluck.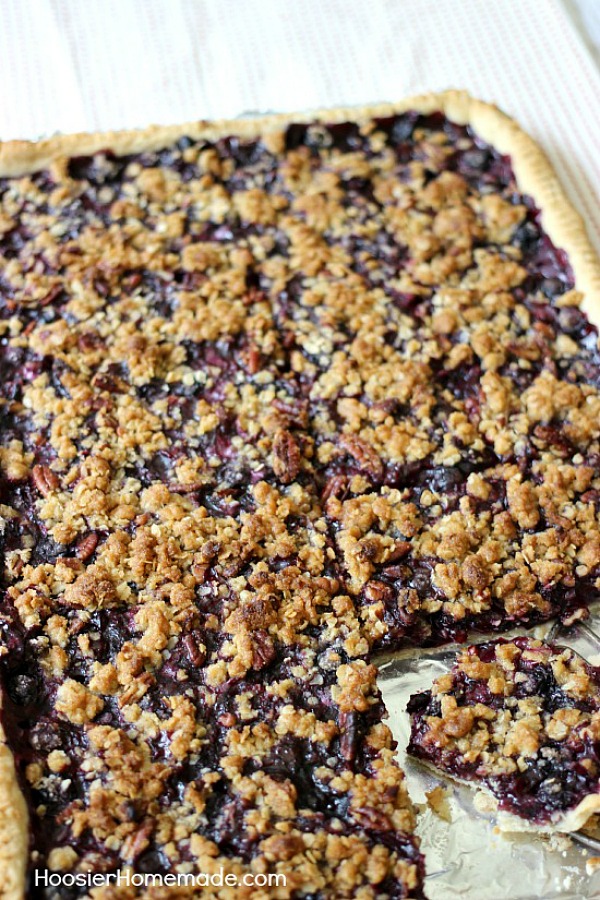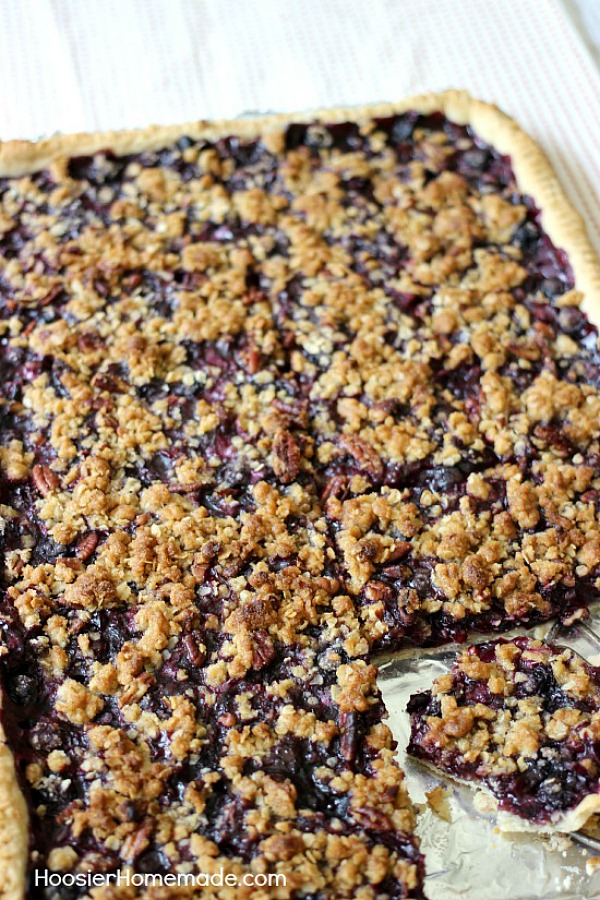 Slab Pie – it's like a regular pie, except it's bigger and better. It's baked on a rimmed baking sheet and filled with a fruit mixture. This Blueberry Slab Pie is topped with a mixture of brown sugar, oats and pecans, giving the pie a little crunch as well.
From a very young age, I knew what I wanted to be when I grew up…a homemaker. I know that may seem strange in this modern era, but I really do love everything about taking care of my family and my home. I'm also very blessed to be able to have found a job that I can share my passion for homemaking with others.
My parents were the ones that gave me the passion. There wasn't a day that went by that my Mom and Dad didn't spend in their yard and garden. My Dad worked tireless hours on his hands and knees tending to the garden and my Mom would use the vegetables and fruit that he grew to cook for her family.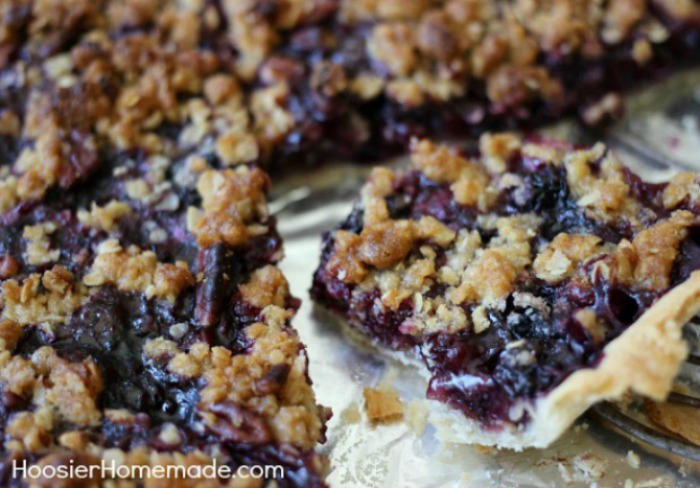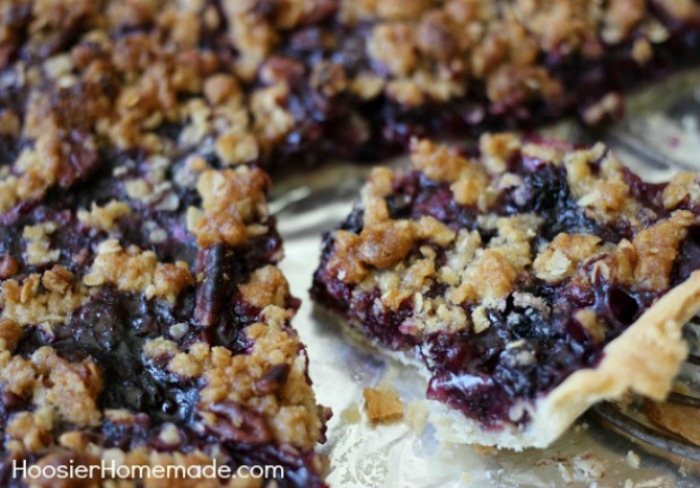 My Dad loved dessert, but especially pie. When I saw this Blueberry Slab Pie in a magazine, I was reminded right away of him and his love for his garden and for dessert. The pie is also an old fashioned type of dessert, which fits my Dad very well. He was a strong, tough man, but had the heart of a tender lamb. He would do absolutely anything to help anyone.
When I think of pie, I first think of it as being a strong dessert, with it's outside crust that covers it's tender inside – kind of like my Dad.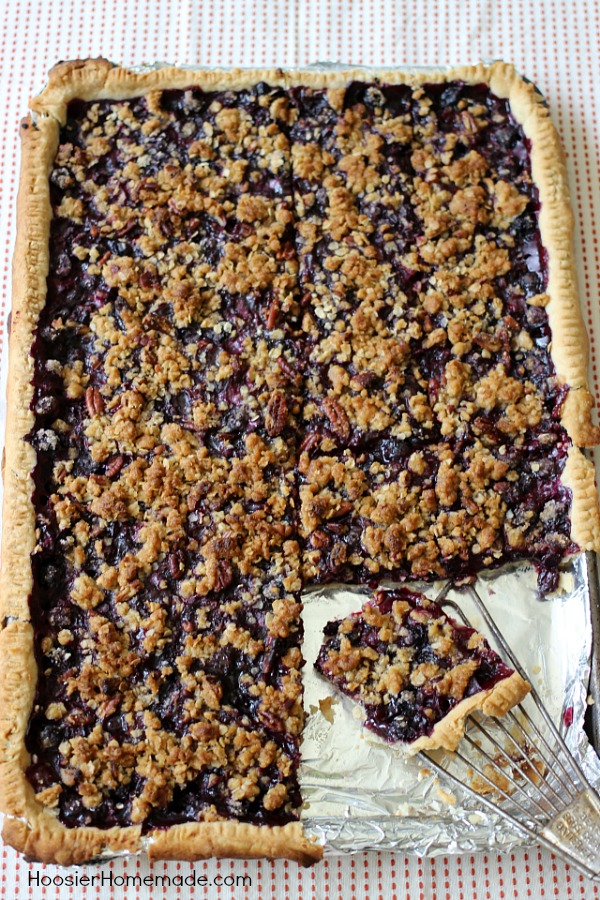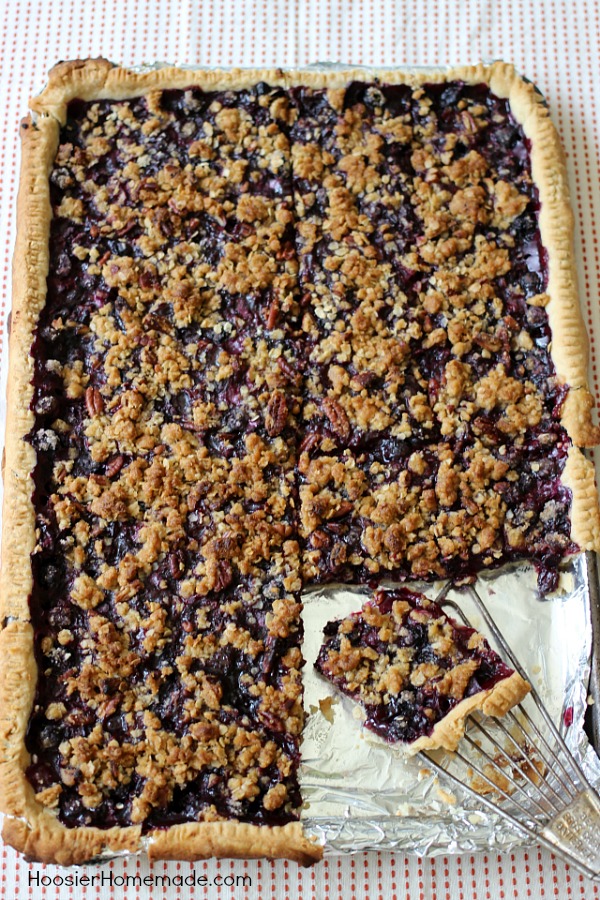 I'm thankful for the wonderful memories I have and for the life that my parents gave me. They definitely molded me into the women I am today. And I know they are my guardian angels watching over me and helping me succeed in following my passion.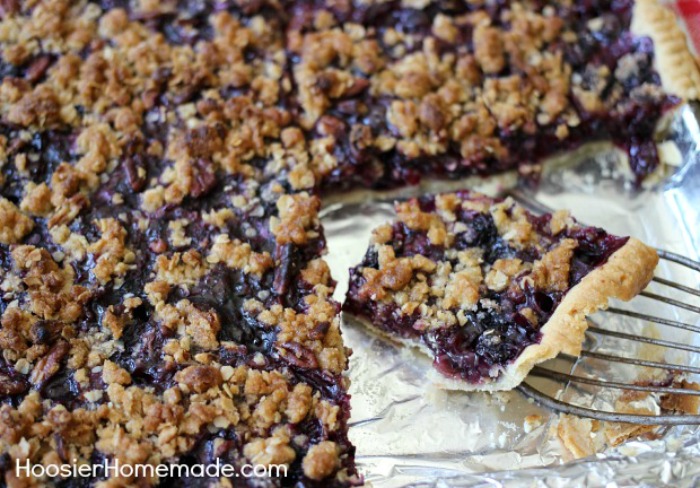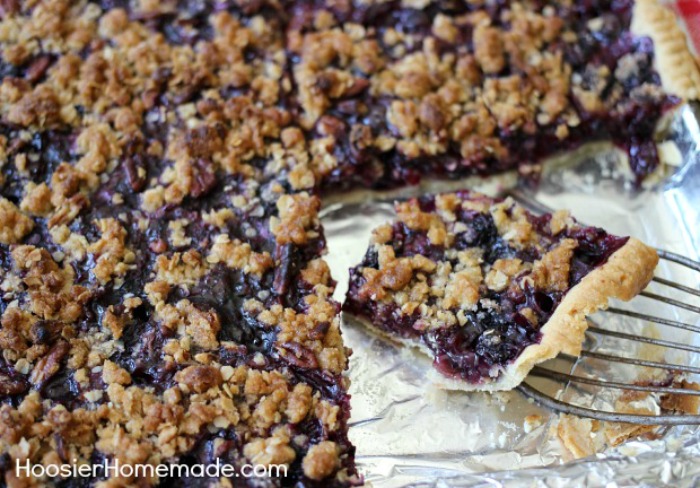 So whether you are celebrating your Father or husband on Father's Day, hosting a Potluck or Cook-out, or even a Fourth of July Party – you MUST try this Blueberry Slab Pie! It's not difficult to make, even for this lady who doesn't make a wonderful looking pie crust.
I have to be honest, I almost cheated a little and grabbed a refrigerated store-bought pie crust, but I'm so glad I didn't. This crust is easy to put together and goes perfect with the blueberry filling. After rolling out the large crust, form it into a rimmed cookie sheet – like a jelly roll pan, about 15x10x1 inch. I lined my pan with foil to make it easier to cut and serve, just life the foil out of the pan onto a cutting board. Or you can also leave it in the pan, serve and have an easy clean up.
The Blueberries are combined with sugar, flour (for thickening), cinnamon and lemon juice. Then the topping of oats, brown sugar, flour, butter and pecans is sprinkled over top. Into the oven she goes for 30 minutes for the delicious Blueberry Slab Pie.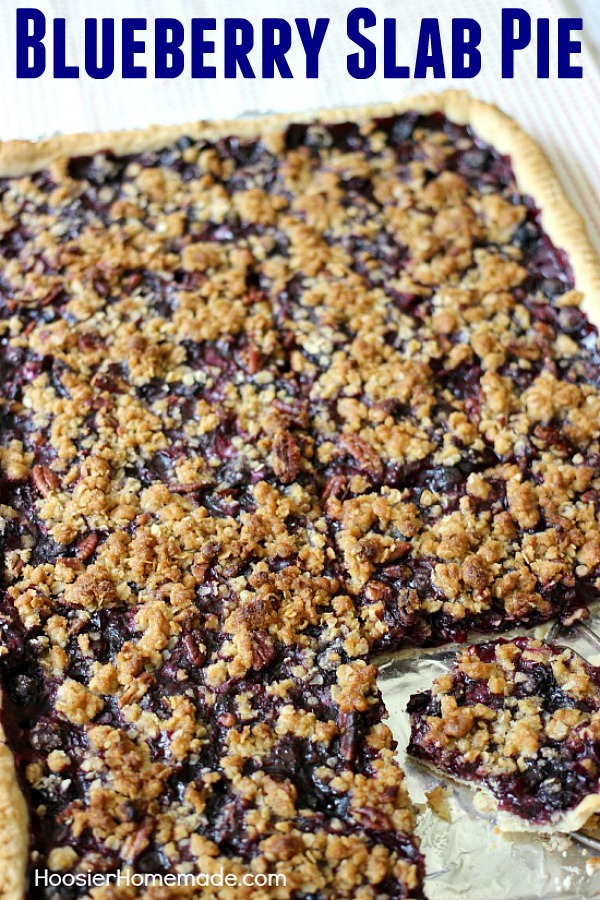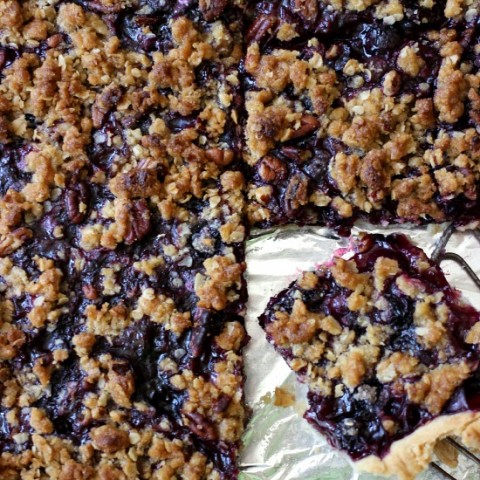 Blueberry Slab Pie
Just like a regular pie, except bigger and better.
Ingredients
Crust
2 1/2 cups Flour, all-purpose
3/4 teaspoons Salt
3/4 cup Butter Flavor Shortening
8-10 tablespoons Cold Water
Filling
6 cups Blueberries, fresh or frozen
1 teaspoon lemon juice
1 cup sugar
1/4 cup flour
1/2 teaspoon cinnamon
Crumb Topping
1 cup Oats, Quick Cooking
1 cup Brown Sugar, packed
1/2 cup Flour, all-purpose
1/2 cup Butter, softened
1/2 cup Pecans, chopped
Instructions
Crust
In the Food Processor or large bowl, combine flour and salt
Mix in shortening until small pea size pieces of dough are formed
Add cold water, 1 tablespoon at a time until dough forms a ball
Roll dough on lightly floured working surface to 19 x 13 inches
Preheat oven to 375 degrees
Add foil to rimmed cookie sheet, roll dough onto rolling pin and transfer onto pan
Trim pastry if needed and use a fork to crimp the edges
Place washed blueberries in a large bowl and add lemon juice, toss to coat
In a small bowl, combine sugar, flour and cinnamon. Add to blueberries and toss to coat.
Spread evenly on top of crust
In a medium bowl, combine oats, brown sugar and flour.
Add butter and mix until coarse crumbs form.
Stir in pecans. Sprinkle on top of blueberries.
Bake for about 30 minutes or until bubbly.
Serve warm or cold