The 100 Days of Homemade Holiday Inspiration has come to an end for this year. We have spent 100 days showing you the best recipes, crafts to make, homemade gifts and decorating ideas. Our hope is that you would become inspired with our 100 Days of Homemade Holiday Inspiration, and make your holidays a little more fun.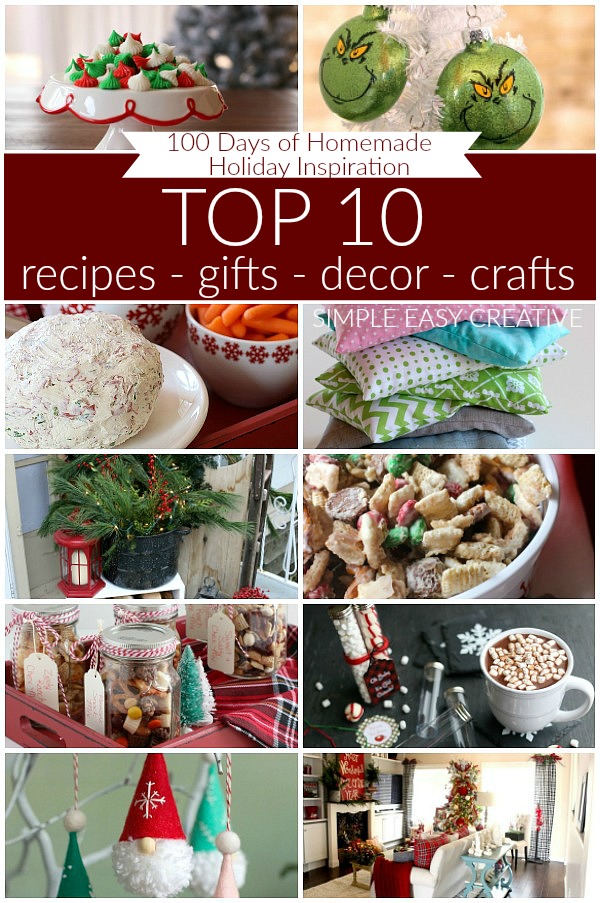 There were SO many fantastic ideas from our 100 Days of Homemade Holiday Inspiration this year! If you love all of the holidays, be sure to join others that share the same love for baking, cooking, crafting and decorating. We keep it simple – easy – and creative, sharing ideas that look impressive, but take little time, ingredients, and supplies.
Here are the 10 ideas that you all loved the most –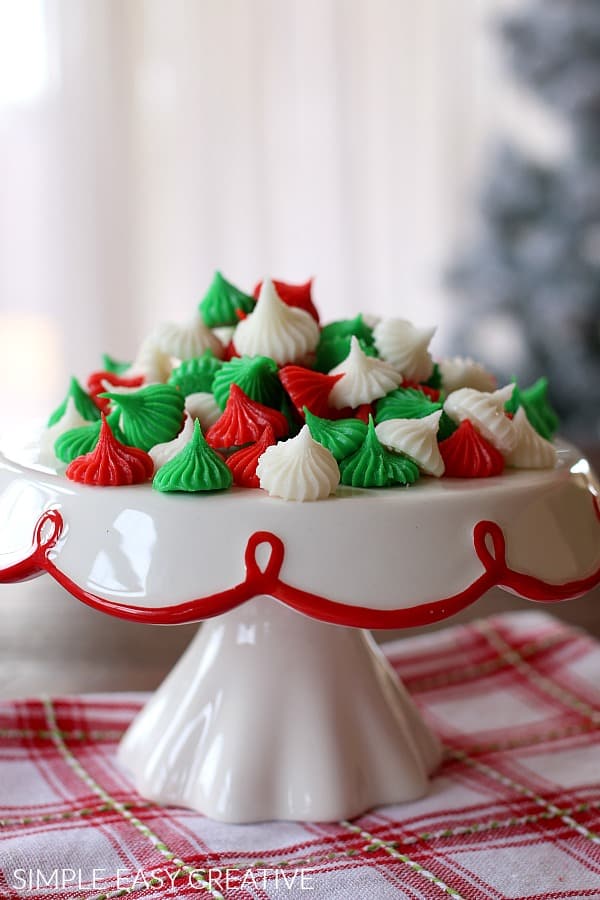 These easy to make Cream Cheese Mints will be perfect on your Christmas dessert table! All your friends and family will love them as gifts as well!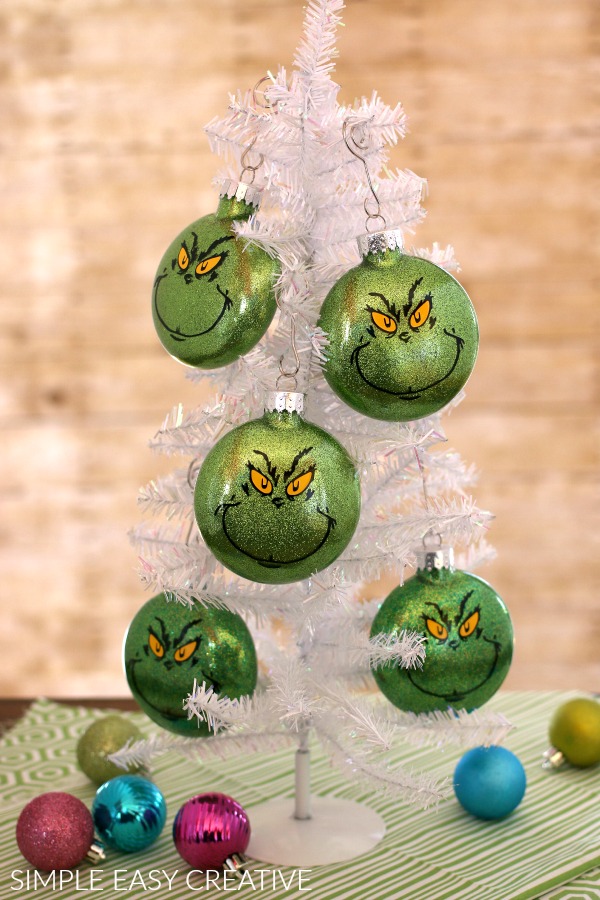 "It came without ribbons. It came without bows. It came without packages, boxes or bags. Maybe Christmas, he thought, doesn't come from a store. Maybe Christmas perhaps, means a little bit more."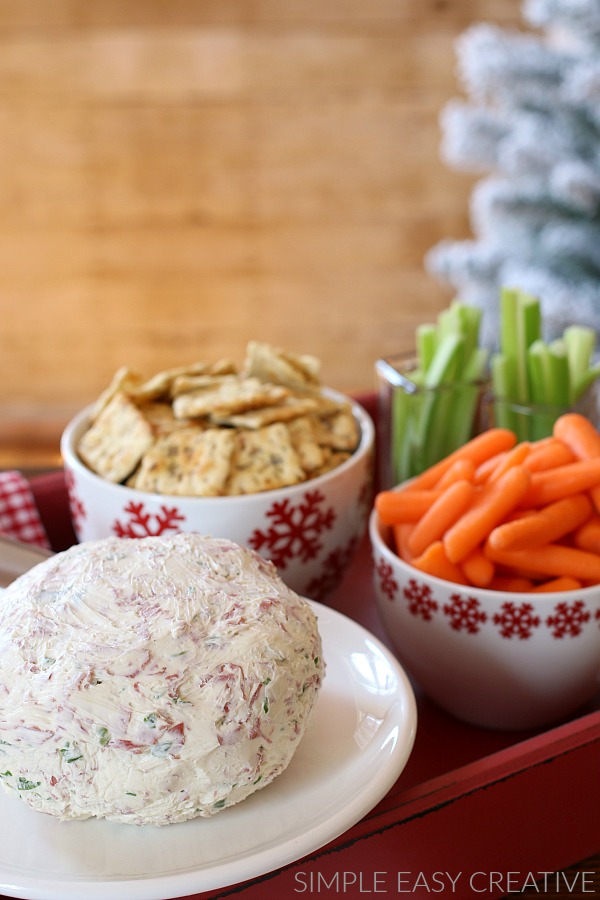 This classic Party Appetizer is super easy to make and always a hit! Learn how to make this Dried Beef Cheese Ball. Plus tips for mixing, forming, serving and freezing!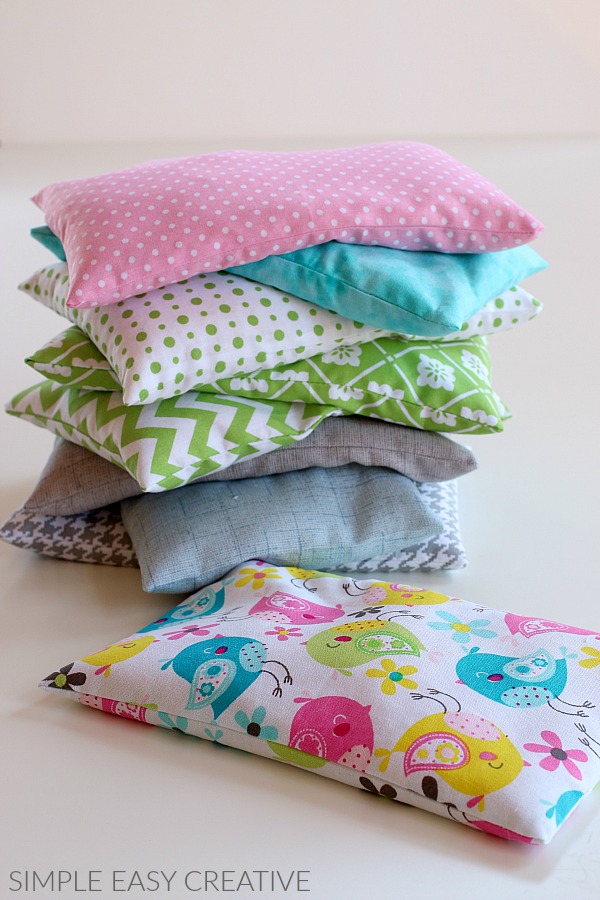 These Homemade Heat Packs are easy to make, with just a few supplies, are inexpensive and make great gifts too!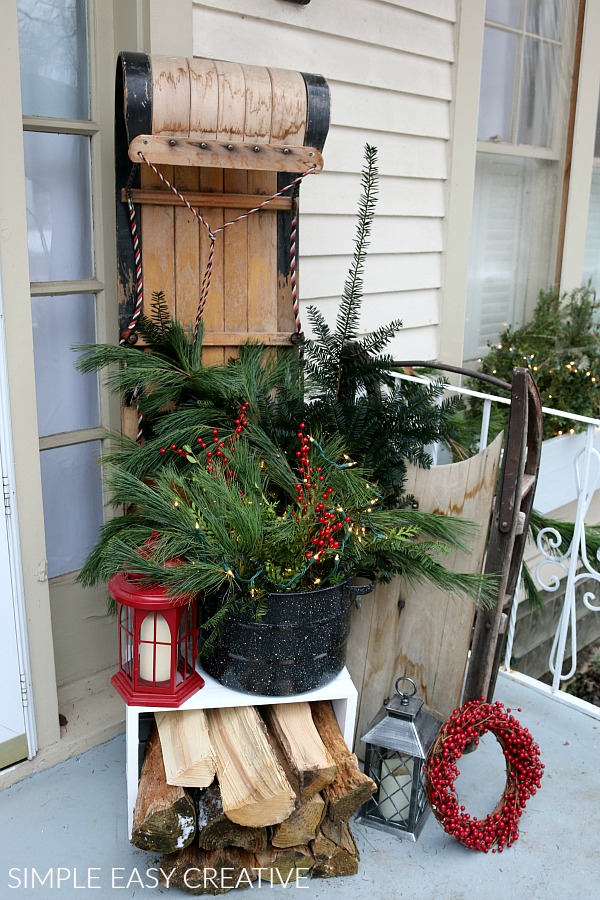 It's time to shop your home and create this fun Christmas Porch Decor! Vintage sleds, fresh greens, wood, lanterns and more are added for this easy porch decor!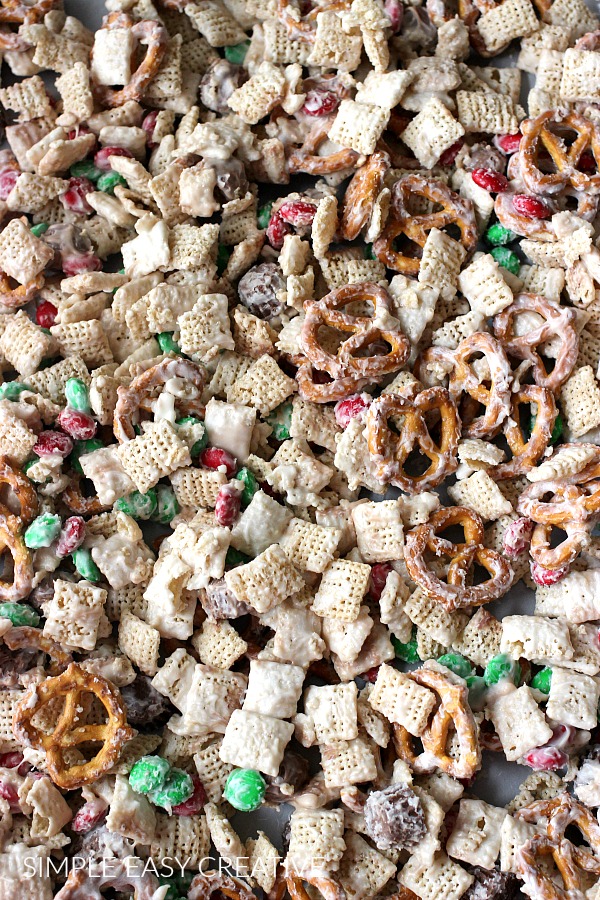 Whether you are getting ready for a cookie exchange, putting together gifts for teachers, neighbors or co-workers, or just setting out snacks for holiday entertaining, this Christmas Candy Crunch is perfect!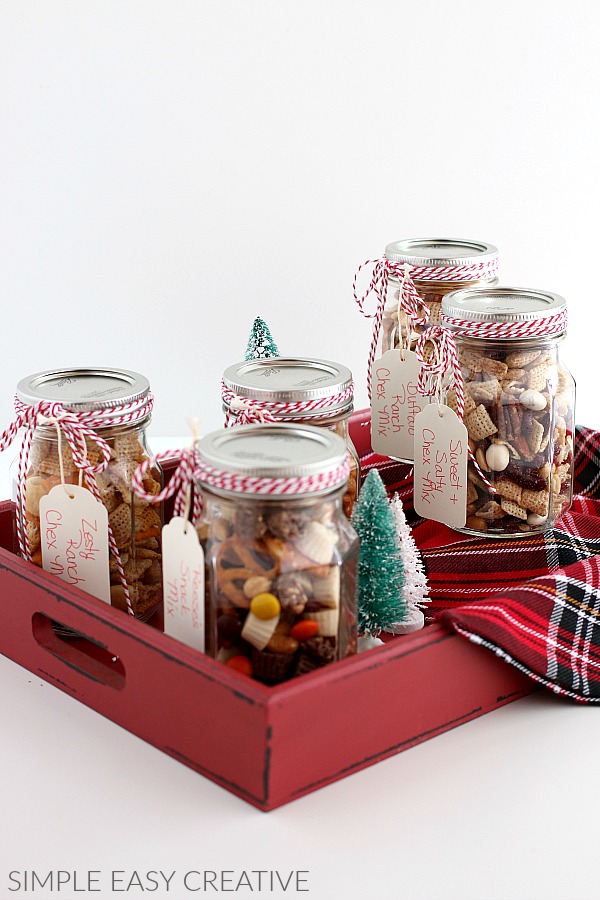 Gifts in a jar are one of the easiest to create, and one of the most loved gifts to receive! There's nothing quite like getting a jar full of a delicious snack mix.
This collection includes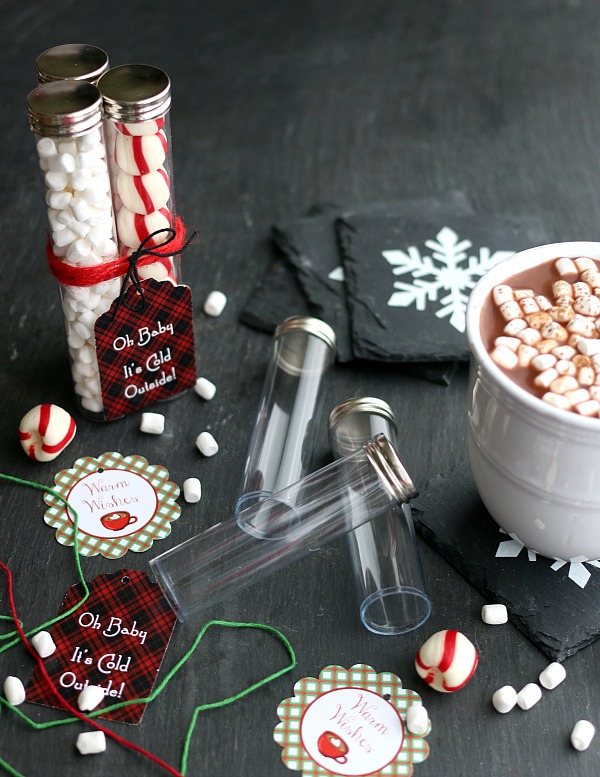 These Hot Cocoa Kits continue to be in the Top 10 year after year. They make great gifts for teachers, neighbors, friends and more!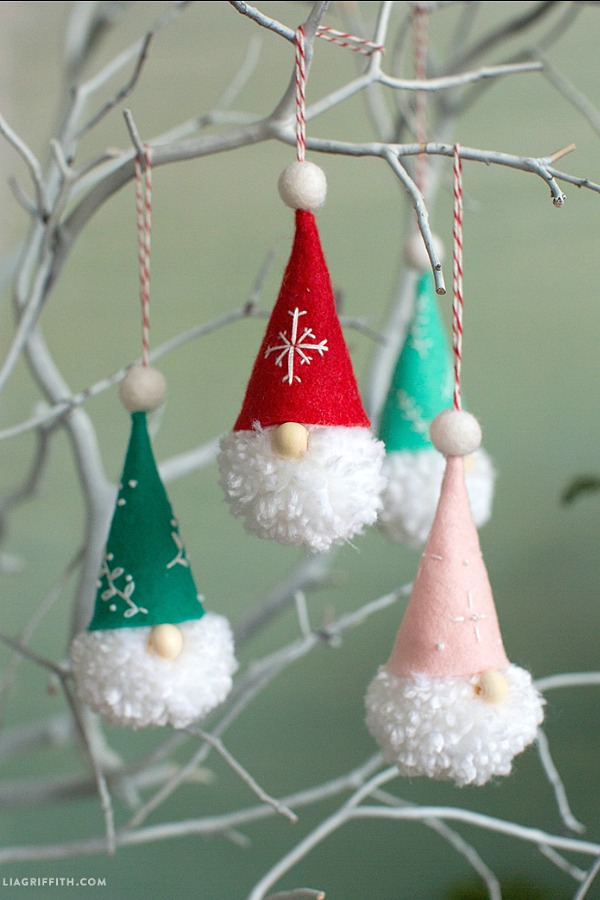 Christmas Gnomes are all the rage right now, and rightfully so! They are super cute! These DIY Gnome Ornaments are simply adorable!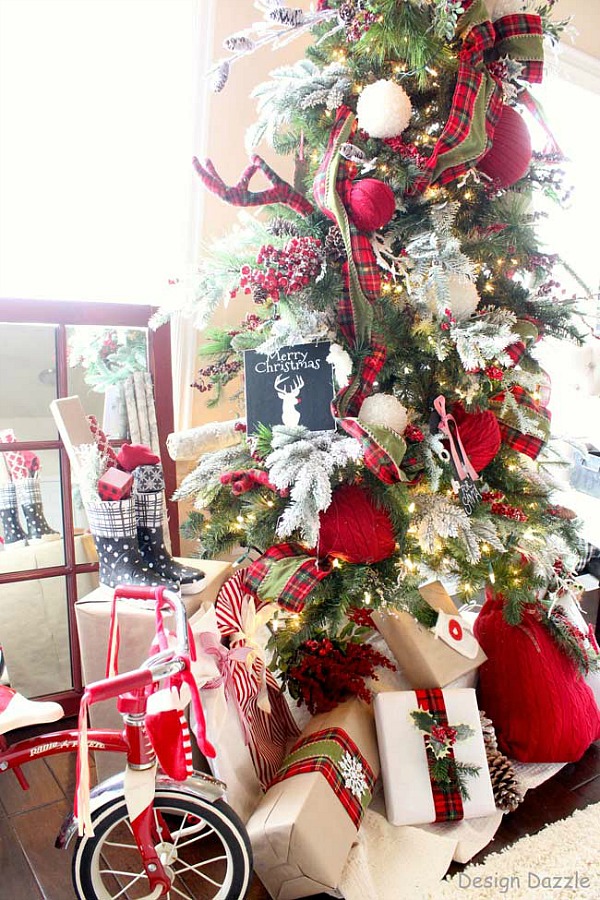 From using a thin blanket and turning into curtains to match your Christmas decorating theme, to hanging a wreath on the mirror, to using foam pool noodles to make faux birch logs – Toni from Design Dazzle shared her Christmas Decorating Tips with us!