These Roasted Chickpeas are not only an easy snack to make in the Air Fryer or oven, they are also a healthy alternative. Great for game night, taking on a road trip, watching movies and even giving as gifts!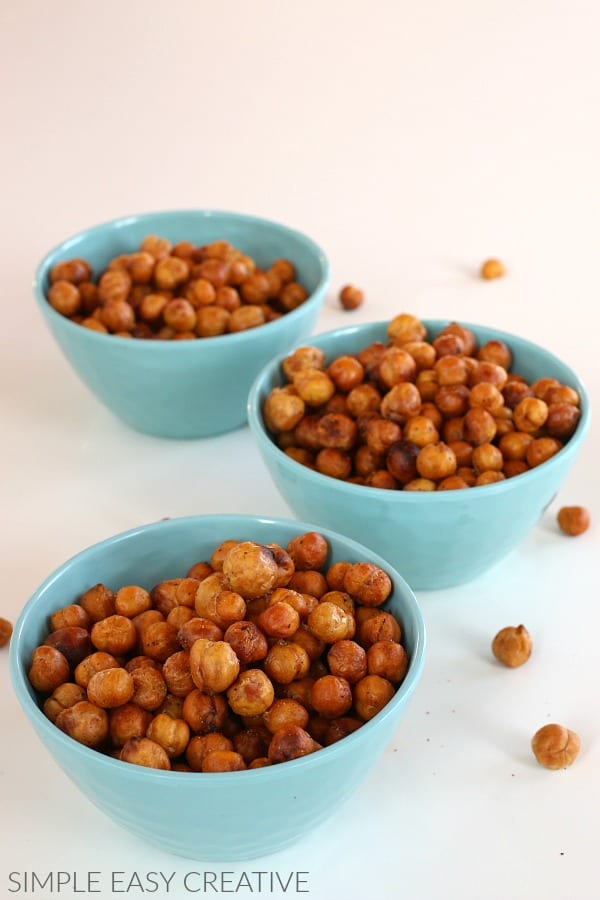 I'll have to admit, I was a bit skeptical when it was time to give these Roasted Chickpeas a try. They are Garbanzo Beans – who eats those for a snack?
Well apparently, a lot of people do and rightfully so, they are delicious!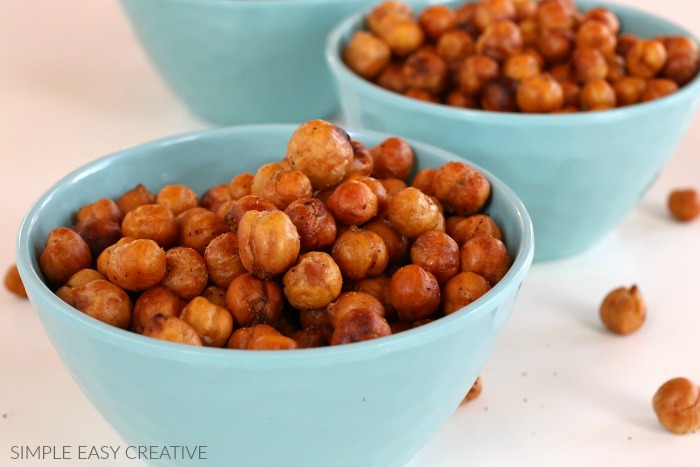 While roasting in the oven is a great way to cook the Chickpeas, we used the Air Fryer, making it easy to clean up and they were done in half the time. Plus no need to heat up your oven!
These Roasted Chickpeas have a hint of spice with a pinch of cayenne pepper, cumin and salt. But you easily change up the flavors to whatever you like, there are lots to choose from.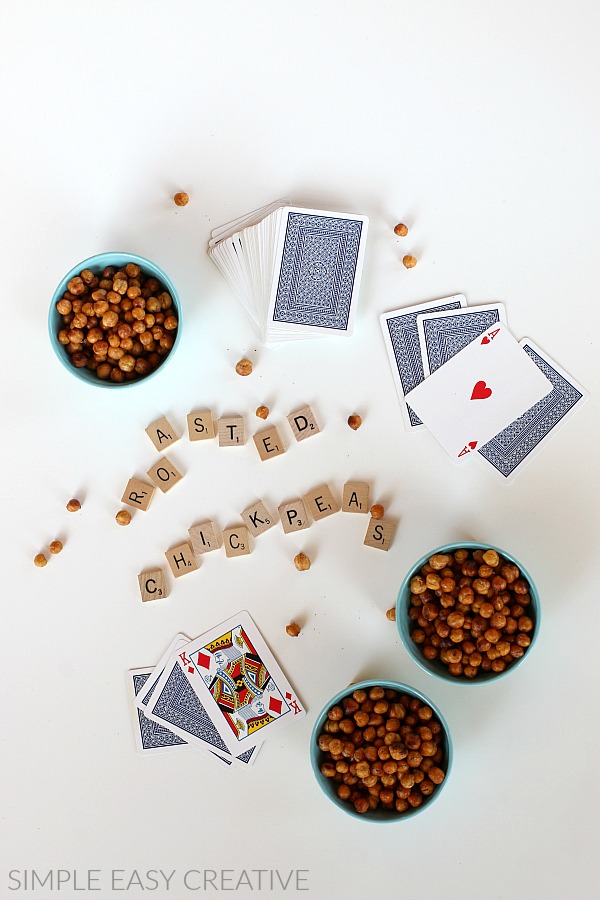 Roasted Chickpeas are one of the healthiest snacks you will find. They are low in calories and full of fiber.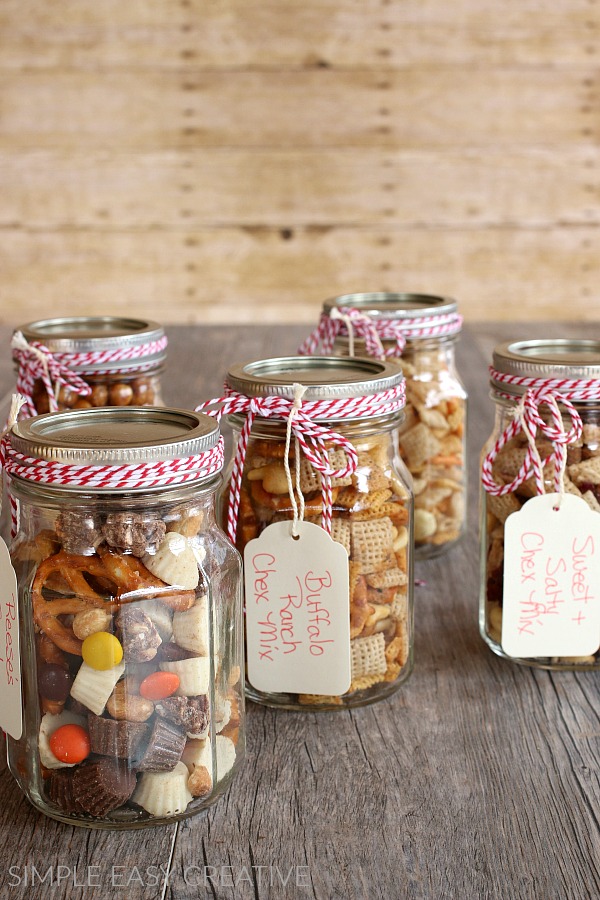 These Hexagon Mason Jars are my favorite to use. They are part of the Ball Collection Elite Sharing Jars, they have a contemporary style to them that is great for creative gift giving, yet elegant enough to use for flavored chutneys, jams or jellies.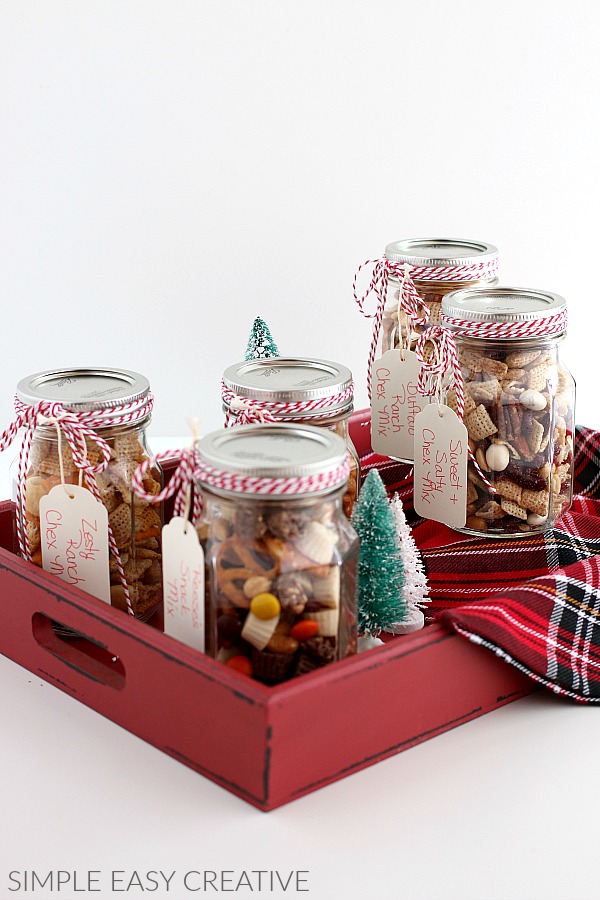 For the holidays, add the jars of snack mix to a tray or basket. Be sure to label them, this collection includes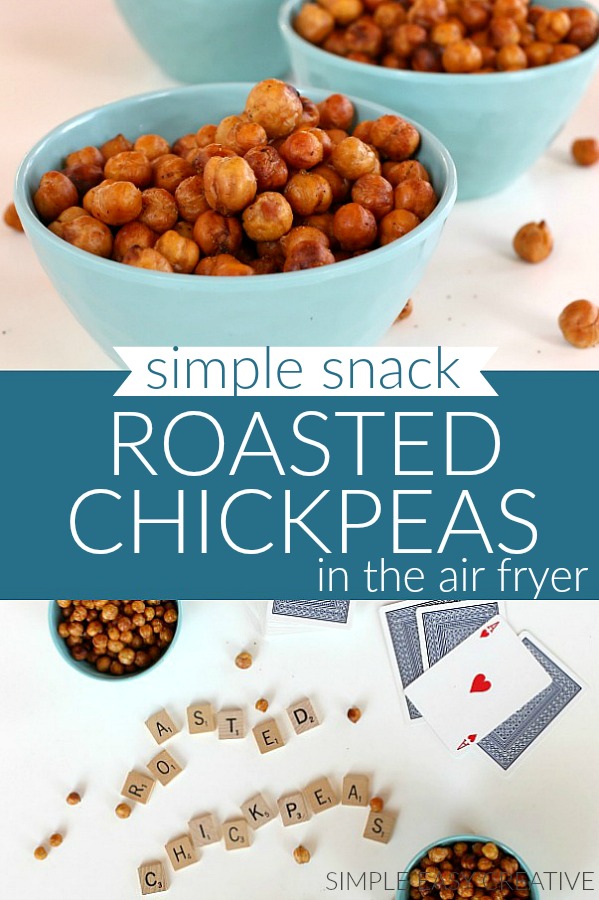 Roasted Chickpeas Recipe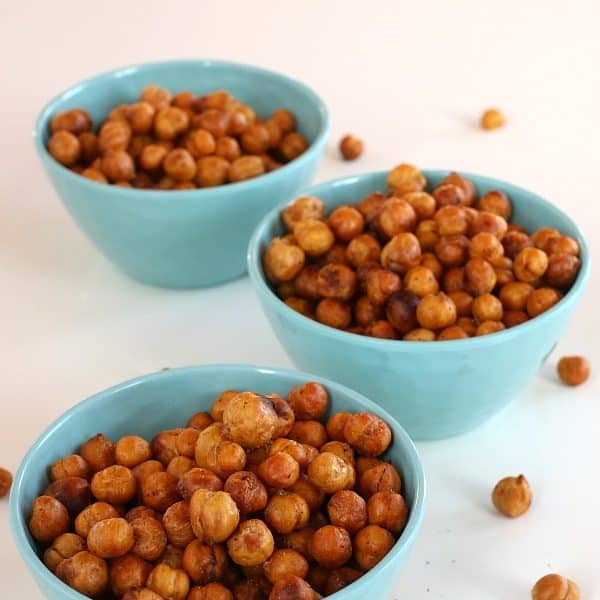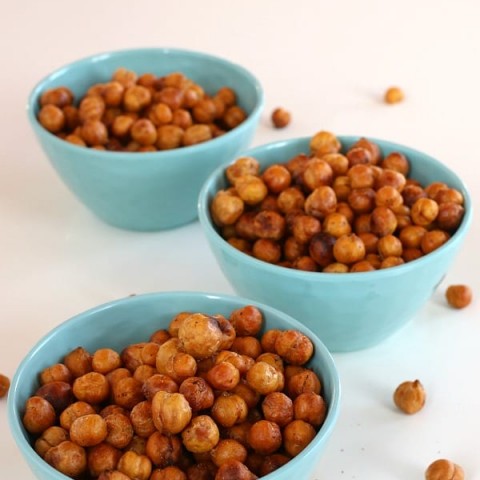 Roasted Chickpeas
These easy Roasted Chickpeas make a great healthy snack!
Ingredients
1 (15 oz) can chickpeas
1 teaspoon olive oil
1/2 teaspoon lime juice
Pinch of salt
Pinch of cayenne pepper
Pinch of cumin
Instructions
Drain and rinse chickpeas and pat dry
Add chickpeas to small bowl
Drizzle with oil and lime juice
Sprinkle with salt, pepper and cumin
Toss to evenly coat
Place chickpeas in the basket of air fryer
Press the fry setting to 400 degrees F and reduce the time to 15 minutes
Shake the basket several times during cooking to ensure even cooking
Test a chickpea after 15 minutes to see if it's done, it should be completely dry and crisp with no moisture in the center
Continue cooking if needed until chickpeas are dry and crunchy
Cool completely
Store in an airtight container
Notes
To roast in oven, spread follow directions to prepare chickpeas.
Spread evenly on baking sheet
Bake at 450 degrees for 30-40 minutes or until dry and crunchy