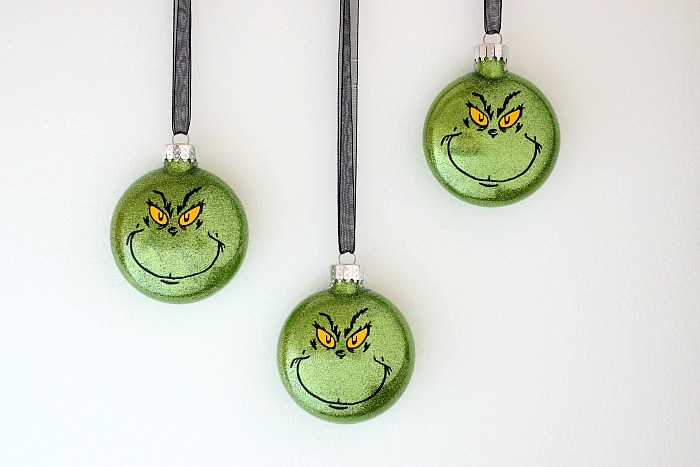 Learn how to make these fun Grinch Ornaments to decorate your Christmas tree, or give as gifts!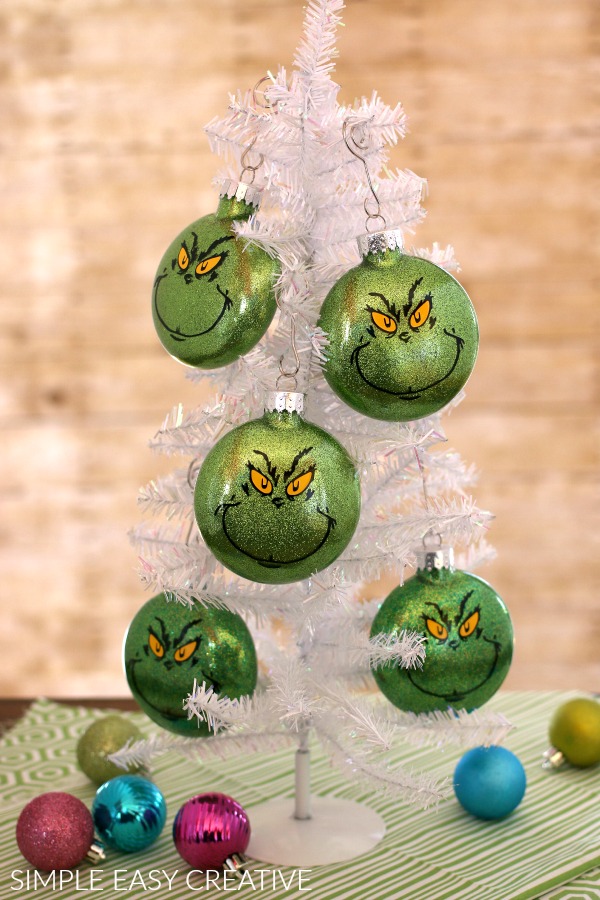 Thank you to my friend Ashley from ANB Crafts who made these adorable Grinch Ornaments! She is sharing how you can make them too! BUT if you rather not make your own, you can hop on over to her Facebook page and buy them already made!
"It came without ribbons. It came without bows. It came without packages, boxes or bags. Maybe Christmas, he thought, doesn't come from a store. Maybe Christmas perhaps, means a little bit more."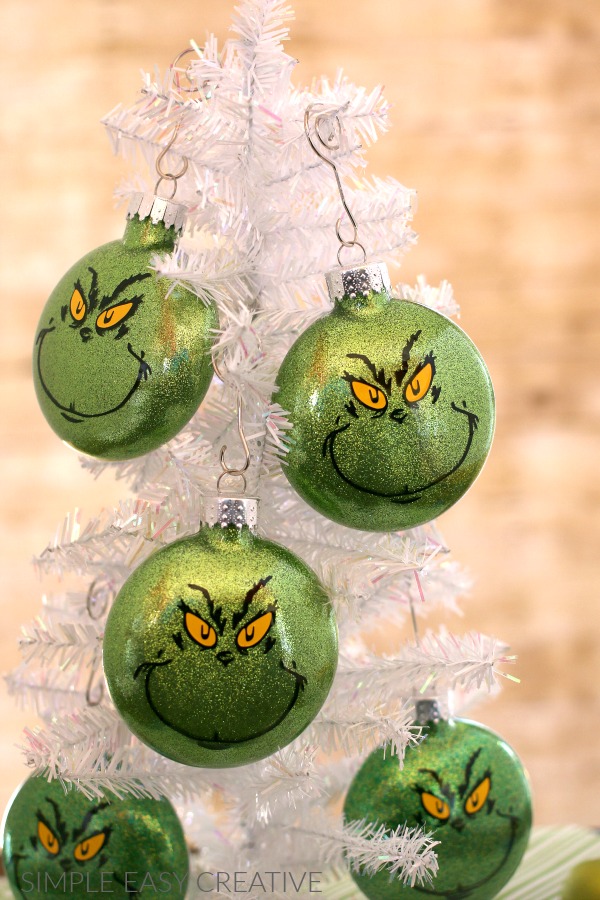 Growing up I remember watching the original Dr. Seuss Grinch cartoon, then when my boys were growing up the Grinch Movie was a hit. And now this November, there is yet another fun Grinch Movie coming out!
It's easy to say that everyone loves the Grinch! From the – stink…stank…stunk – to the big heart he actually has.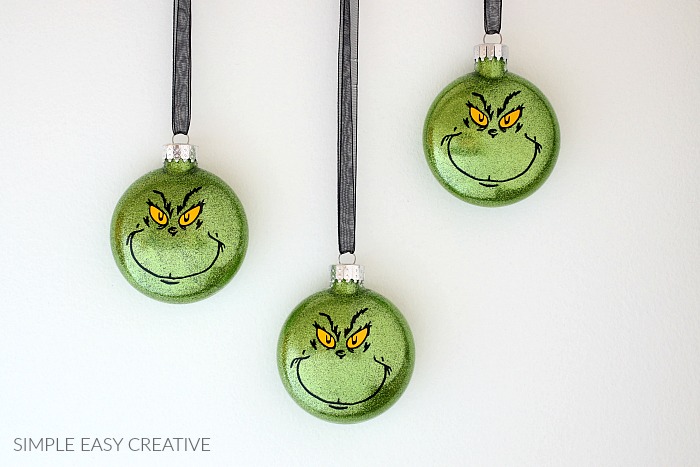 Do you make your own Christmas ornaments? I love making them with the family, then giving them as gifts! I know all the ornaments we have received over the years always bring back great memories when we decorate the Christmas tree.
Grinch Ornament Supplies
Polycrylic – this is water based protective coat. It is available in high gloss and satin finishes. You can find it at most hardware stores like Home Depot or Lowes.
Fine Glitter – Ashley likes Recollections Glitter from Michaels
Paper Cups or Egg Carton
Rubbing Alcohol
Decal cut from Silhouette Cameo 3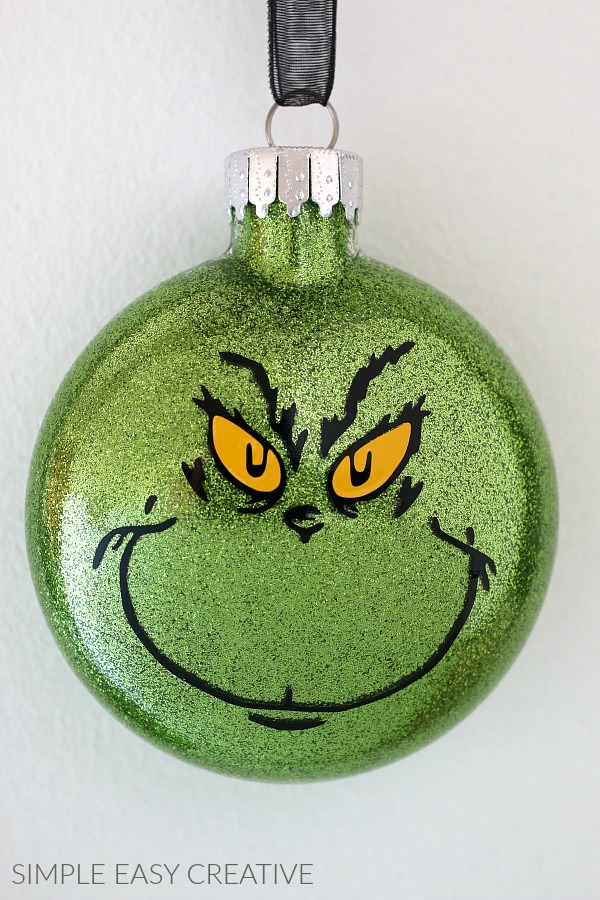 Grinch Ornament Instructions
Pour 2 ounces of polycyclic into squeeze bottle.
Pour a little of the polycyclic into the ornament, and swirl around until completely coated inside.
Turn upside down in egg carton or cup to drain for about 1 minute.
Use funnel to pour glitter into ornament, shake until fully coated.
Turn upside down in egg carton or cup to dry for at least 1 hour (up to 24 hours)
Download Grinch face and cut in Silhouette studio.
Weed the decal, place transfer tape and burnish.
Clean the outside of the ornament with rubbing alcohol, then apply the decal.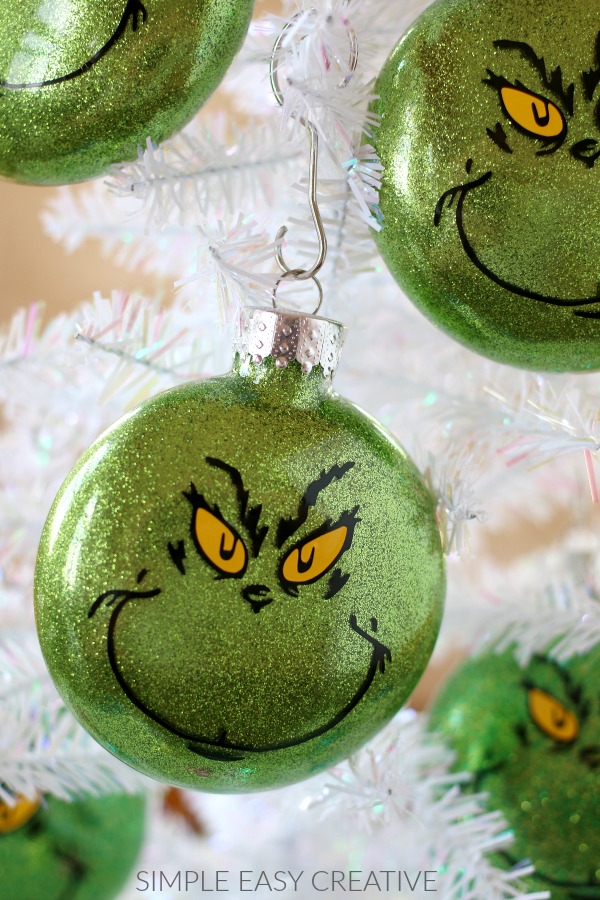 Now you can use the ornaments on your own tree, or give them as gifts. I think they would be really cute with a basket full of all Grinch items, or even all green items.