This Zesty Ranch Chex Mix is great any time…movie night, game night, while watching your favorite sports, during the holidays, party snacks, and it even makes a great gift too!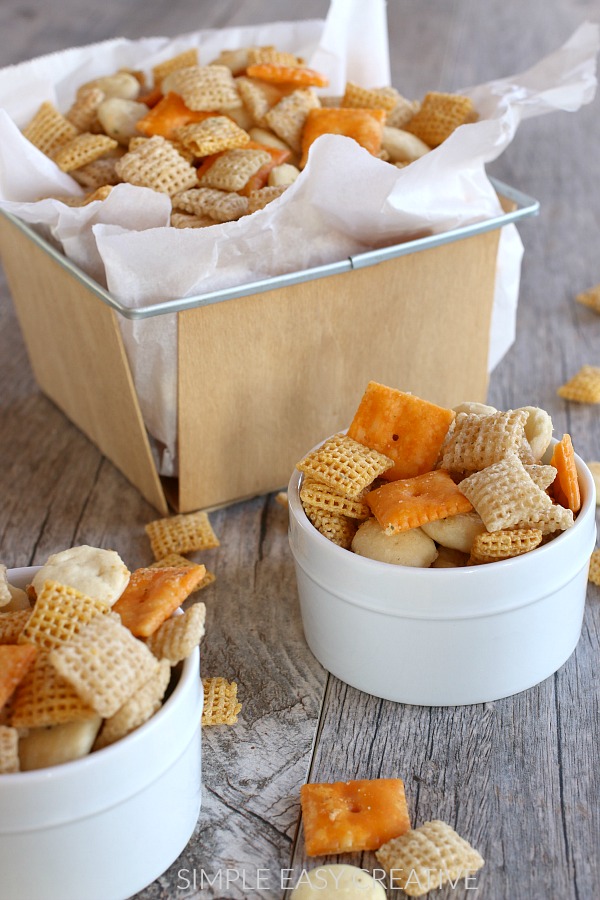 One of the most loved recipes at Christmas time is Chex Party Mix. The savory seasonings and the little bit of sweetness from the cereal is pure perfection!
Another favorite is Ranch dressing. I think we go through more bottles of Ranch than several families put together. So I decided to put our two favorites together!
And the new hit in our house…Ranch Chex Mix!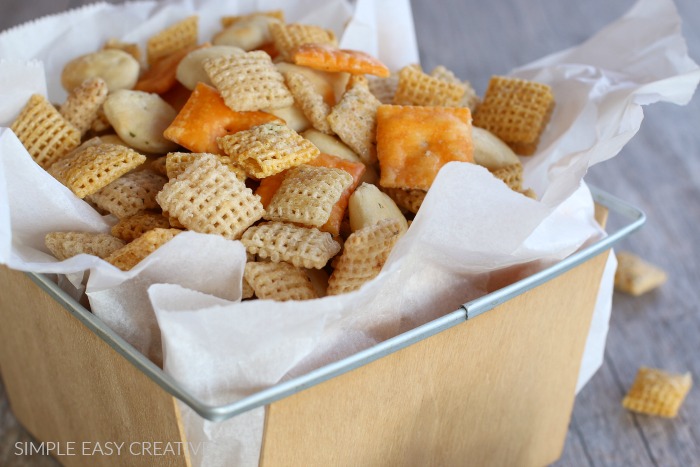 This snack mix goes together in minutes with no baking required and by adding your favorite ingredients, you can make it your own.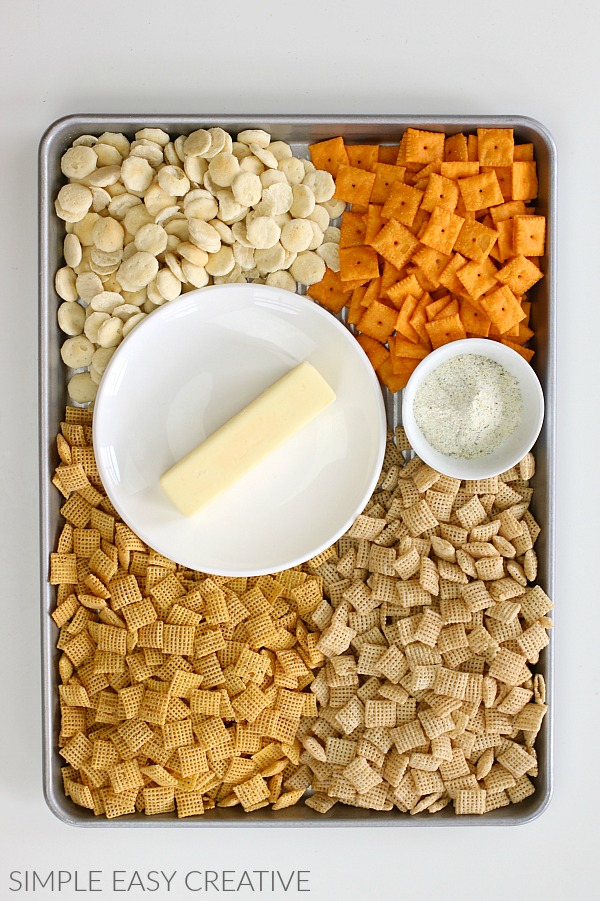 Ranch Chex Mix
You will need –
Rice Chex
Corn Chex
Butter
Kitchen Tools –
Small Microwave safe bowl
Large spoon or Spatula
Cookie Sheet or towel for cooling snack mix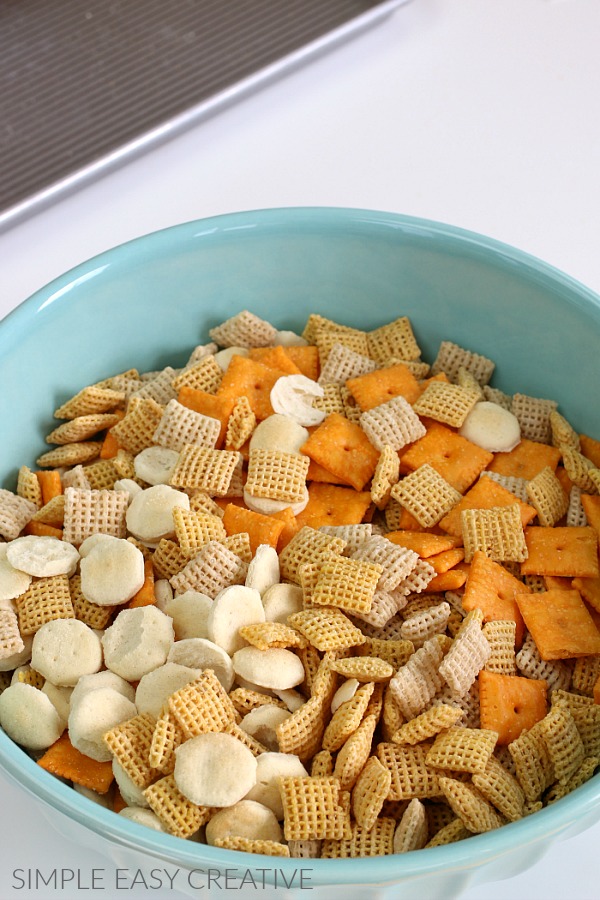 Add the dry ingredients to a large bowl.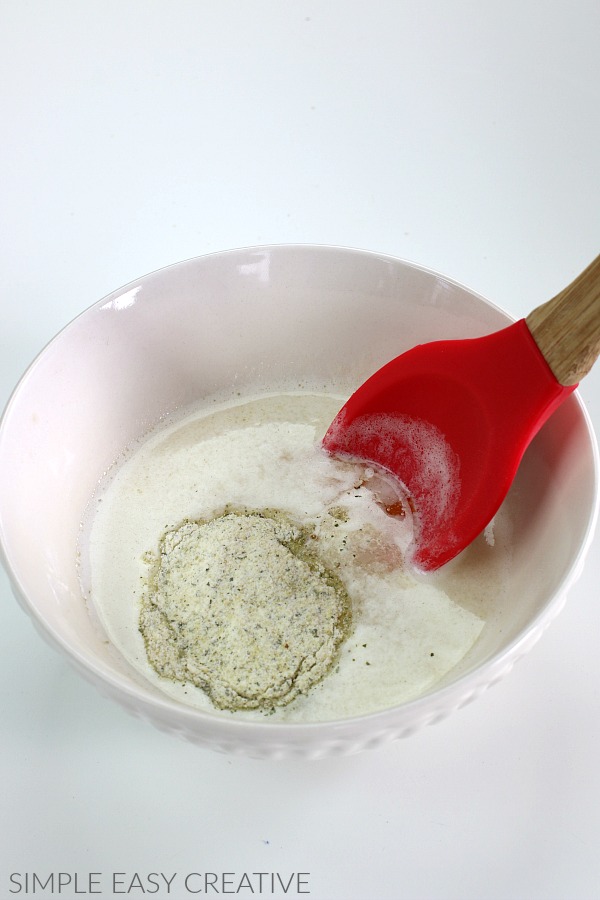 In a small microwave safe bowl, melt the butter. Then stir in dry ranch dressing mix.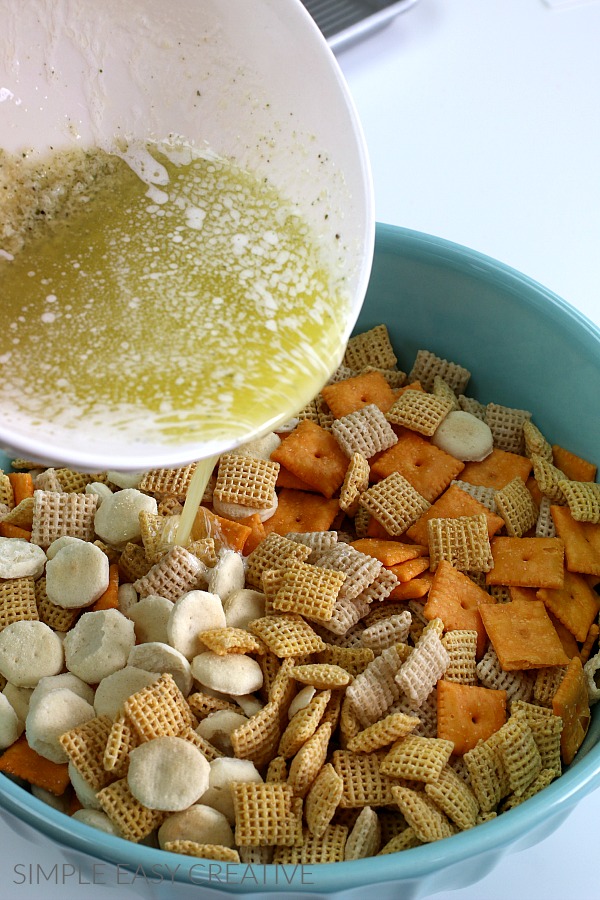 Pour butter mixture over dry ingredients and stir until well coated.
Spread snack mix onto cookie sheet lined with parchment paper or paper towel until cooled.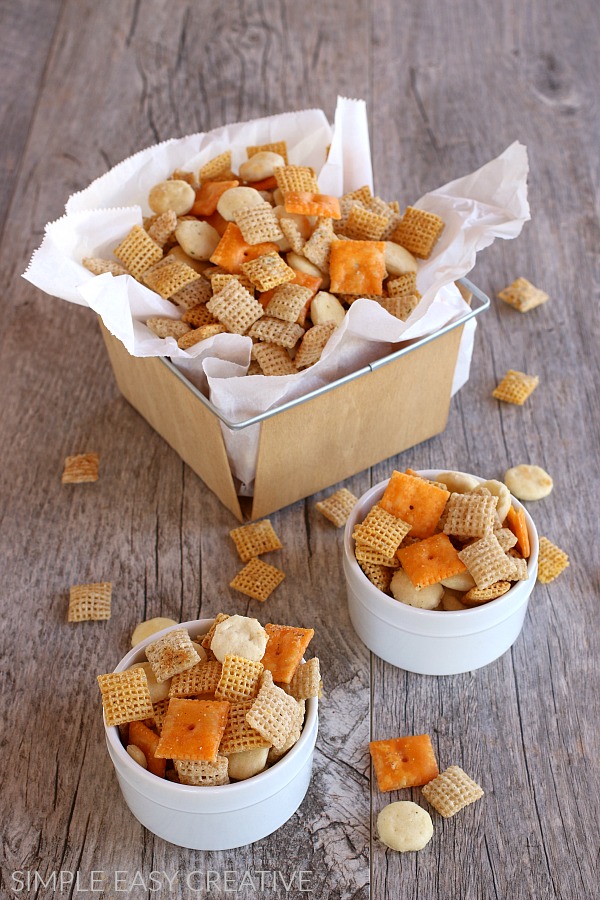 One of the best things about snack mix recipes is the option to add the ingredients you like. What do you add to your Chex Mix? I am thinking about adding pretzels for the next time- just to add a little bit of extra salt and a different texture to the mix.
Snack Mix Recipes also make great gifts! A little goes a long way –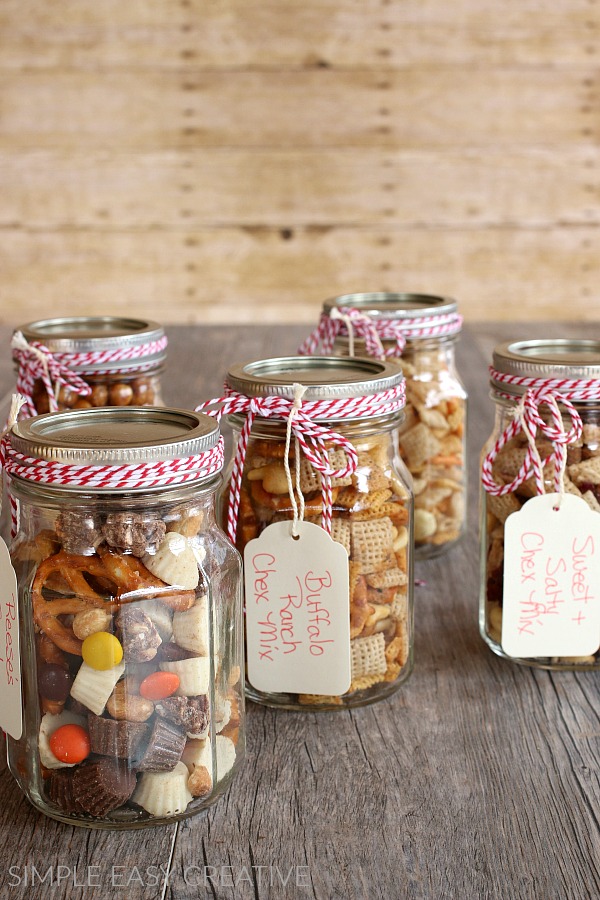 These Hexagon Mason Jars are my favorite to use. They are part of the Ball Collection Elite Sharing Jars, they have a contemporary style to them that is great for creative gift giving, yet elegant enough to use for flavored chutneys, jams or jellies.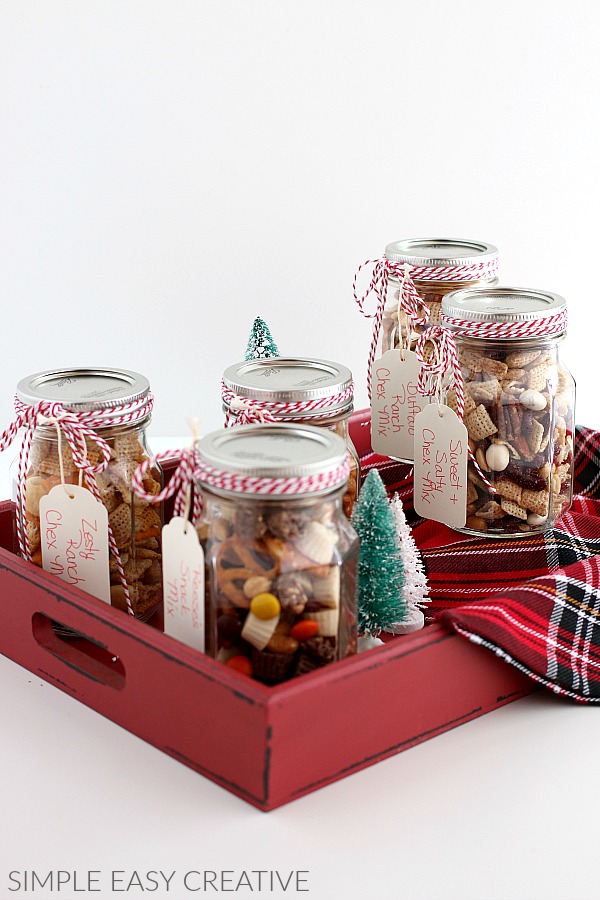 For the holidays, add the jars of snack mix to a tray or basket. Be sure to label them, this collection includes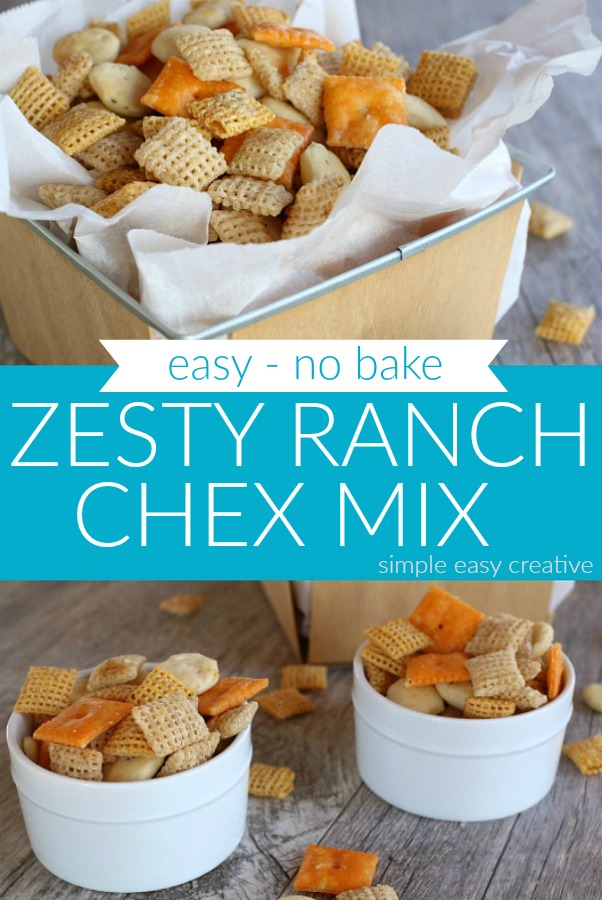 Ranch Chex Mix Recipe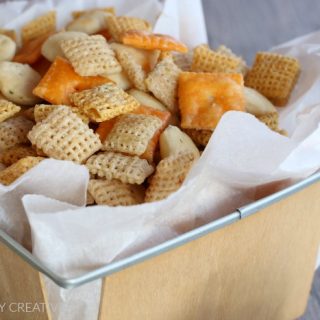 Zesty Ranch Chex Mix
Perfect snack for movie night, game night or while you are watching your favorite game.
Ingredients
4 cups Rice Chex Cereal
4 cups Corn Chex Cereal
2 cups Cheese crackers
2 cups Oyster crackers
1/4 cup butter, melted
1 package (1.0 oz) Dry Ranch Dressing Mix
Instructions
In a large bowl, combine the cereal and crackers
Melt butter in microwave
Stir in Dry Ranch Dressing Mix
Pour over dry ingredients.
Toss to coat