What are you serving for Valentine's Day? Do you make a special breakfast? Maybe a lunch for your little ones? Or a special dinner for your sweetie? If you answered Yes to any of those, you are in the right spot.
Maybe heart shaped pancakes, sandwich or a special steak for dinner? And we can't forget about the delicious Chocolate Brownies or Cherry Fudge for Dessert! Here are some of my favorite Valentine's Day Food Ideas for you!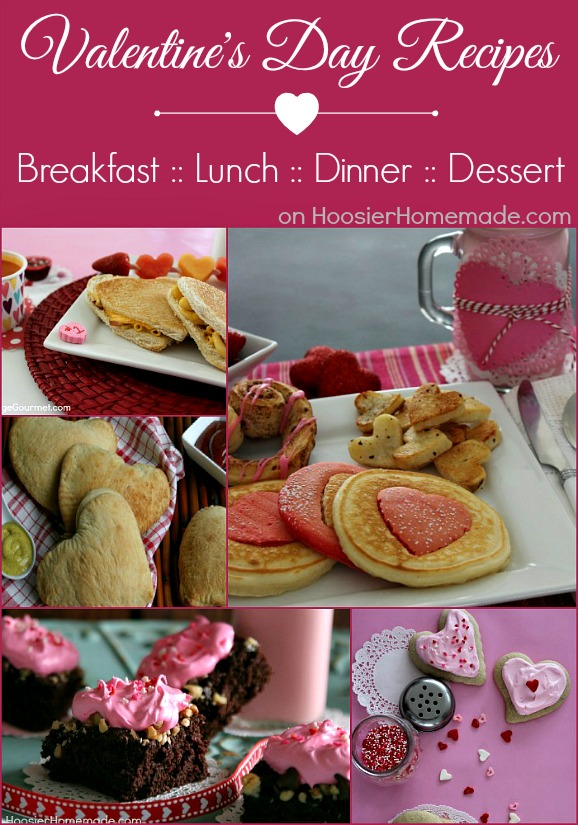 Let's start with Breakfast…
Valentine's Day Breakfast Recipes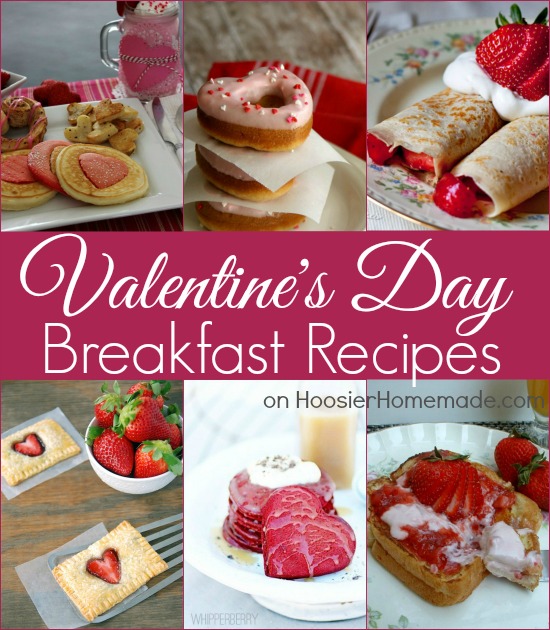 Valentine's Day Lunch Recipes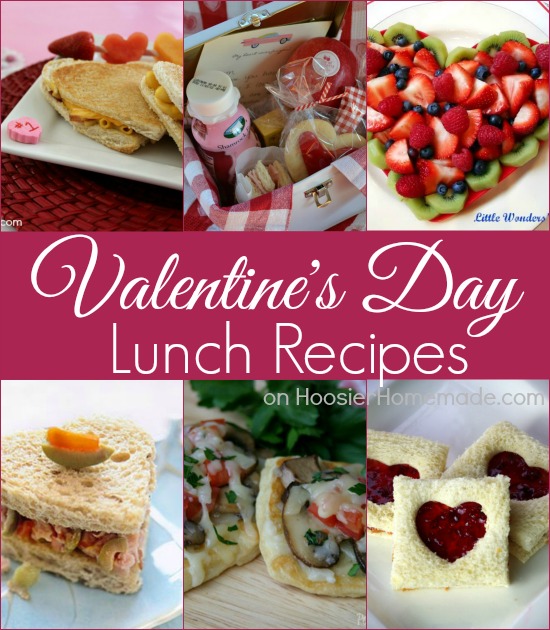 Valentine's Day Dinner Recipes for your Sweetie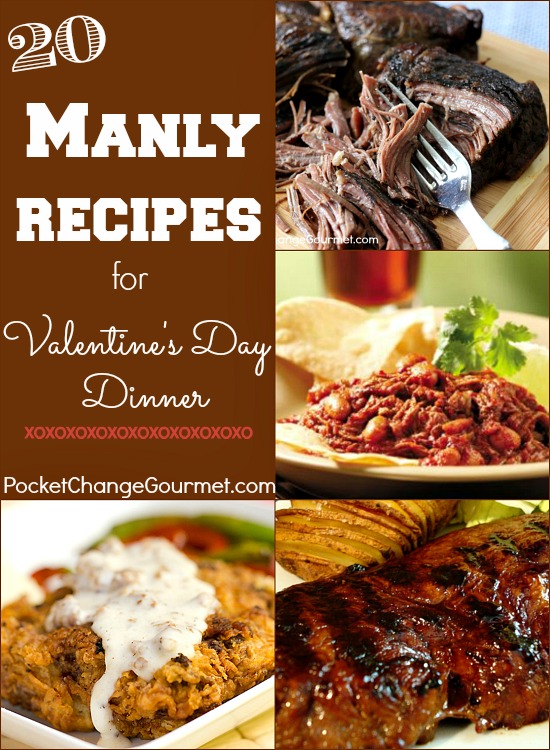 Looking for something special to make for your Man? We have 20 mouthwatering manly recipes for you to choose from!
Valentine's Day Recipes for the Kids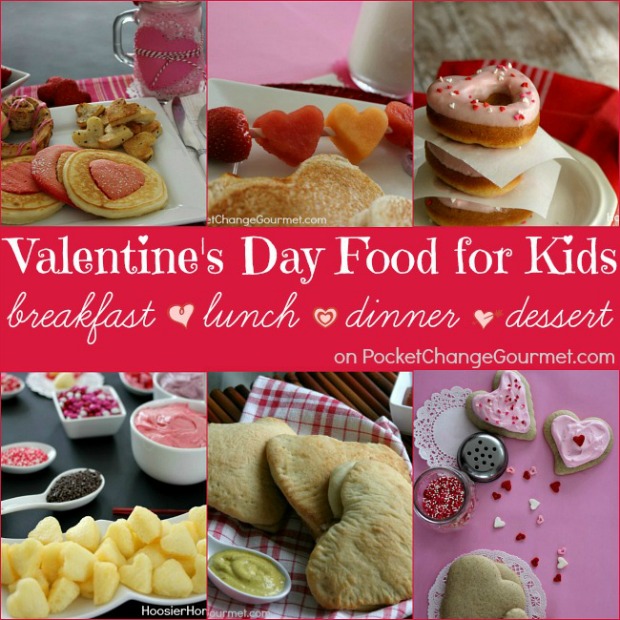 How about a fun Kid Friendly Valentine's Recipe? We have Breakfast, Lunch, Dinner and Dessert for you!
Chocolate Desserts for Valentine's Day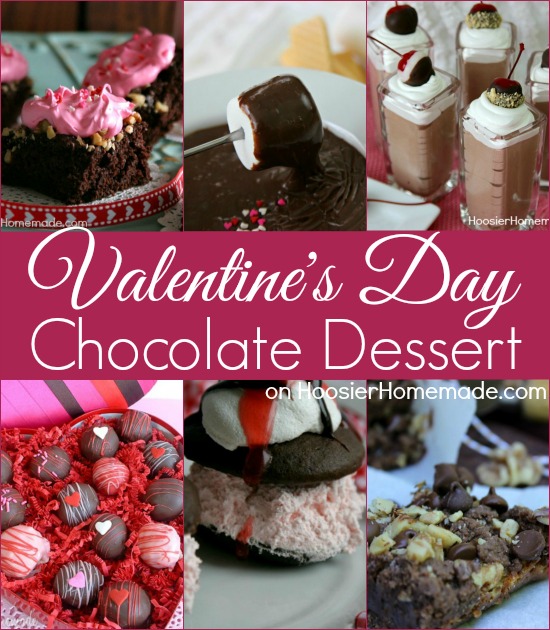 Valentine's Day Desserts {the non-chocolate version}