Especially during the Christmas holiday, I find myself a little too busy to make cut out cookies. So I often leave them for special days like Valentine's Day. I have been using this recipe for Valentine Sugar Cookies for many years and my boys absolutely love it! I baked a half batch a couple days ago and had planned on sharing the recipe with you, and before I could even get them frosted, 40 cookies were gone within hours.
So I whipped up another batch last night, and set out to bake and decorate them today. This time though, I made a full batch and had them all done and photographed before the boys got home from school. And it's a good thing too, the minute they saw them they grabbed a plate and piled them on.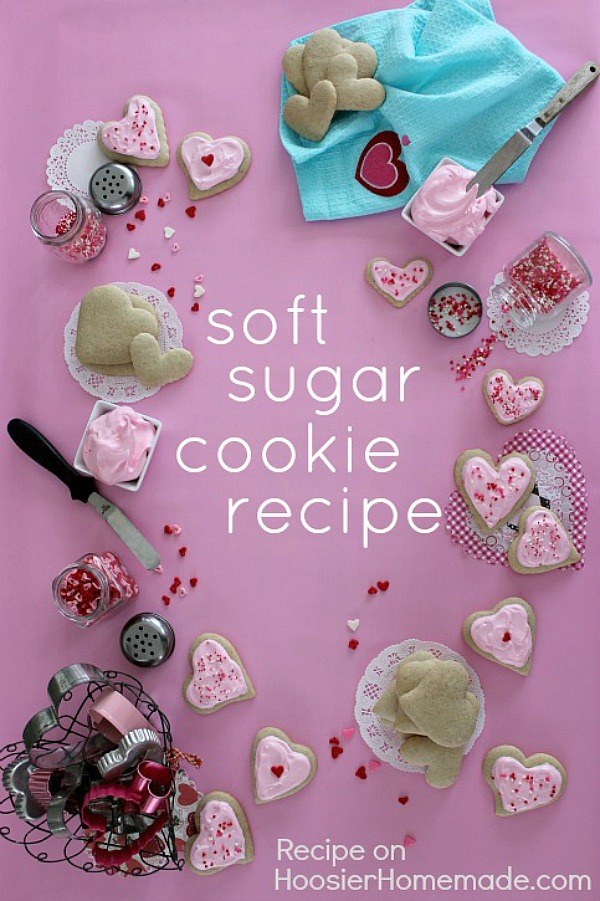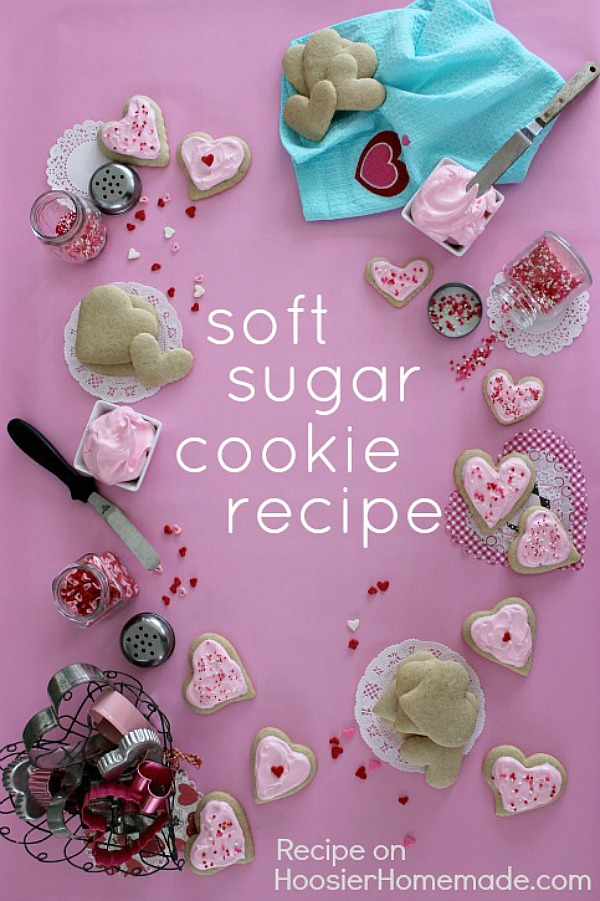 While I absolutely love the look of sugar cookies decorated fancy with royal icing, I simply don't have the time or patience to spend on them. I have also tried many different sugar cookie recipes, and my boys just love these. Not only are they soft and a little thicker than a normal sugar cookie, they have a hint of cinnamon and nutmeg in them giving them a wonderful flavor.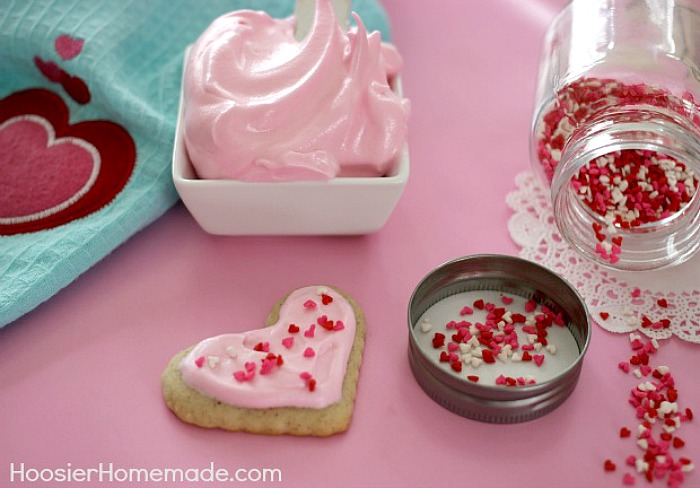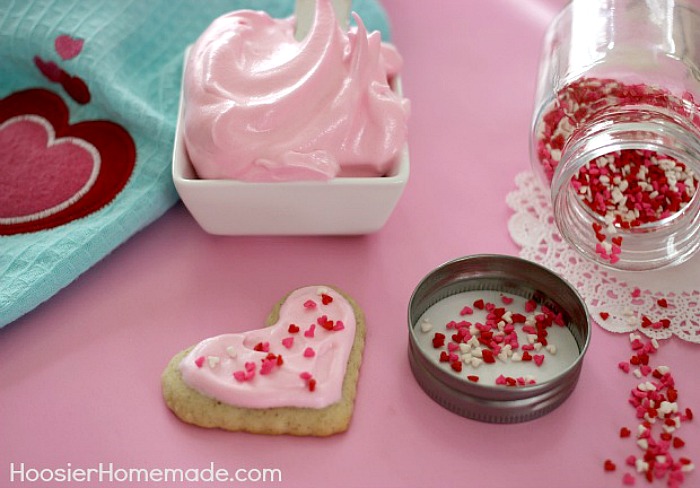 After falling in love with the Fluffy Marshmallow Frosting I used on the Conversation Heart Cupcakes earlier this week, I just had to make another batch for these Valentine Sugar Cookies. And the Micro Heart Sprinkles make me happy!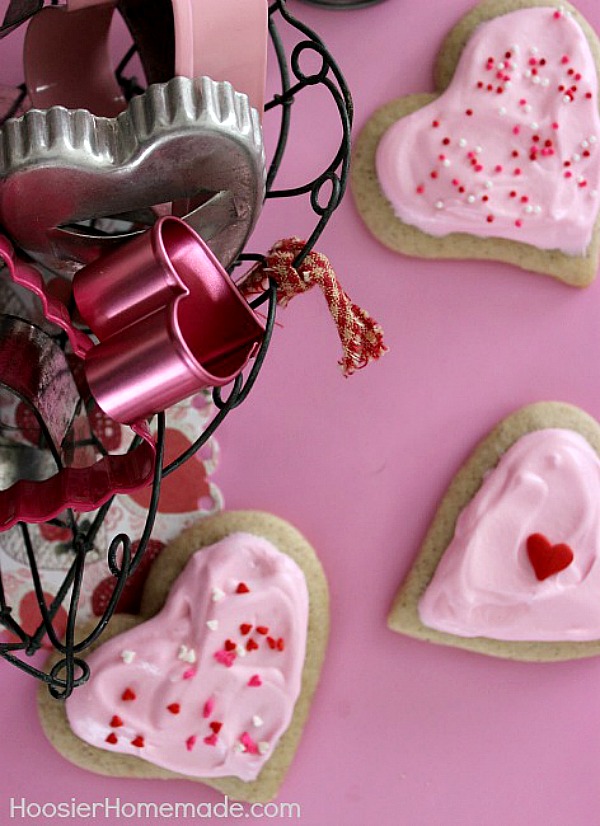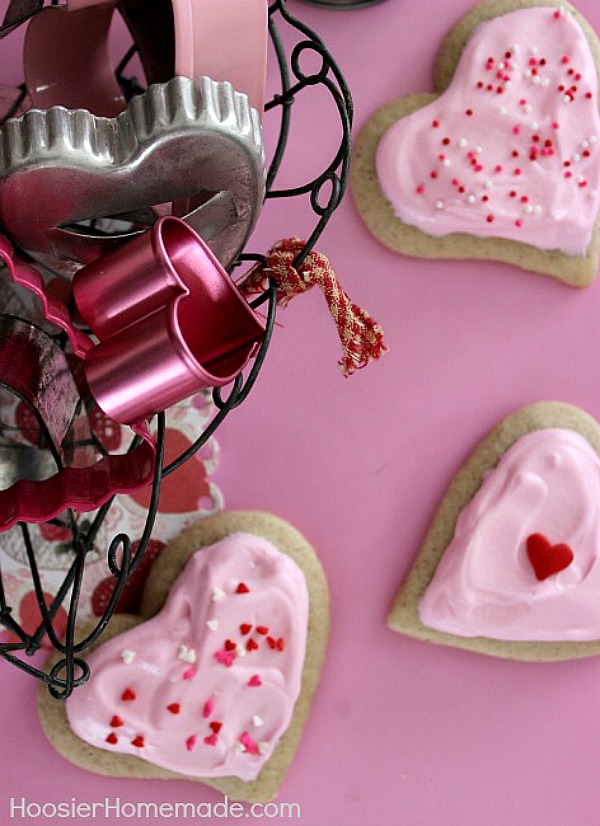 While I'm sure there are many, I think I have just about every heart shape cookie cutter around.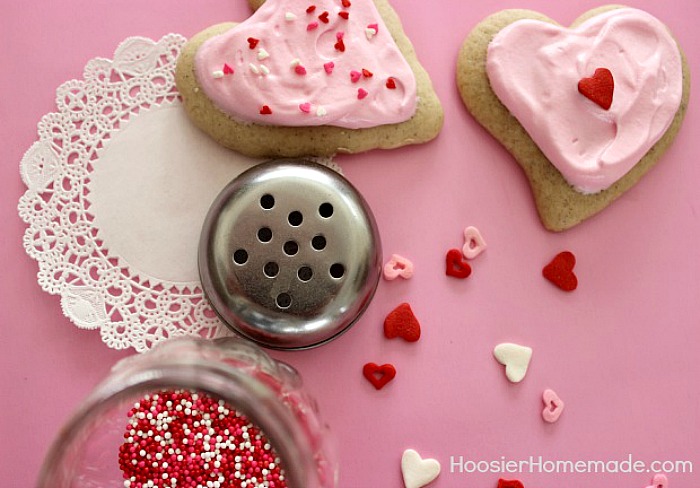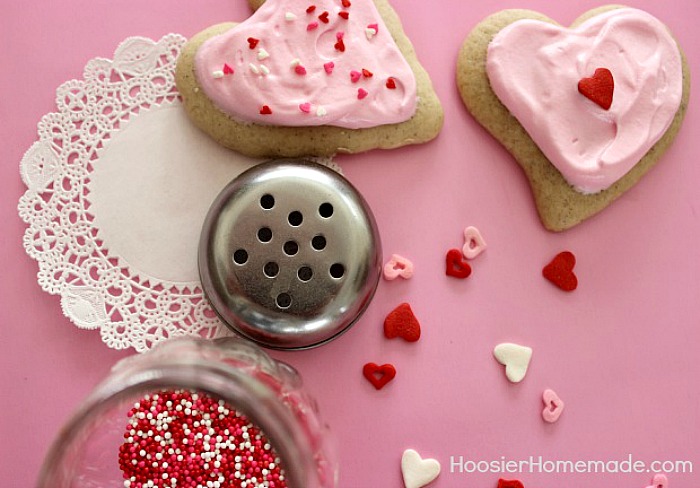 Besides the Micro Heart Sprinkles, the Valentine Nonpareils are another favorite of mine.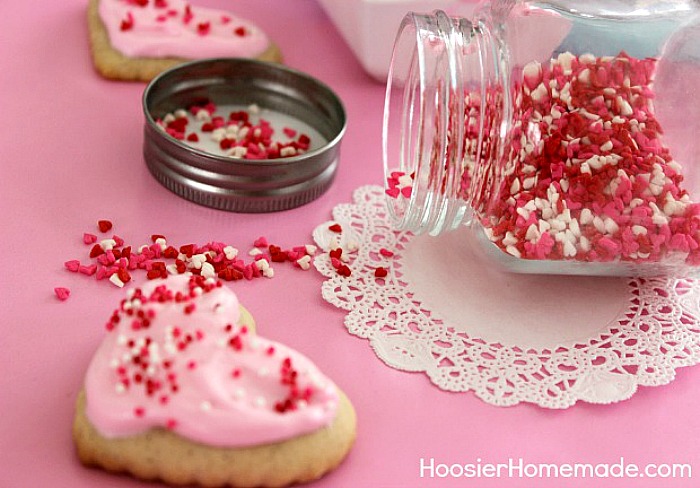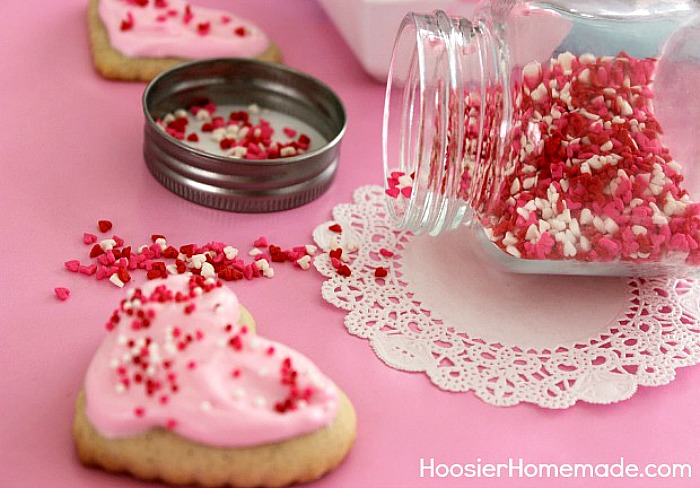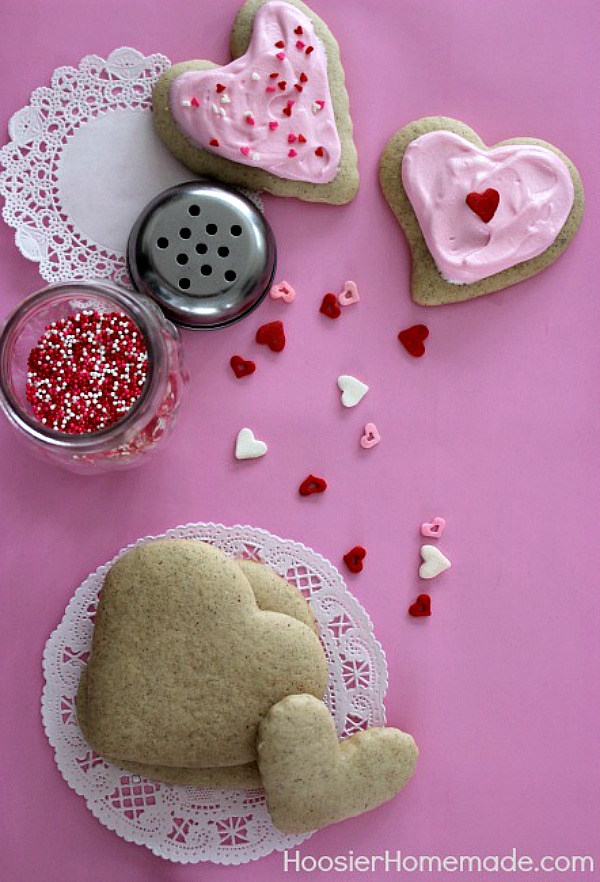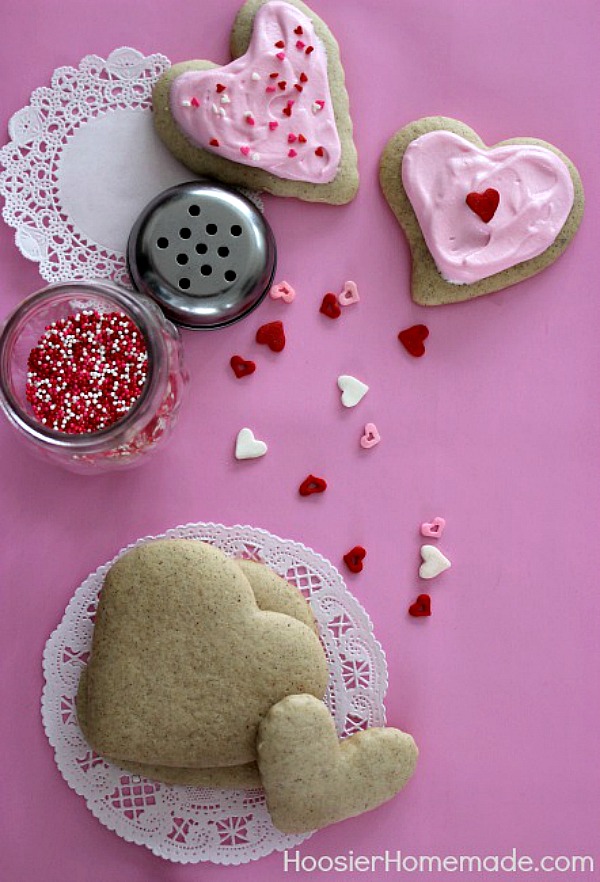 Can you tell we had a little fun with the photo shoot? I just L-O-V-E Valentine's Day!
Tools that I love for cut-out sugar cookies –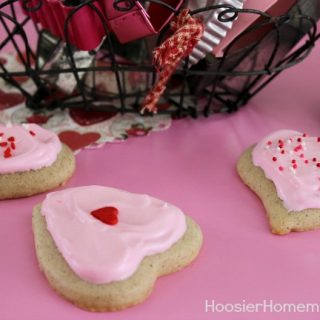 Valentine Sugar Cookies
The BEST soft sugar cookie you will ever have.
Ingredients
4 1/2 cups Flour plus more for rolling
1/2 teaspoon Baking Powder
1 teaspoon Baking Soda
1 teaspoon Salt
1/2 teaspoon Nutmeg
1-2 teaspoon Cinnamon
1 c. Butter – real
1 2/3 cups Sugar
1 teaspoon Vanilla
2 Eggs
1 cup Sour Cream
Instructions
Combine dry ingredients in a small bowl or measuring cup
Cream together butter, sugar and vanilla until fluffy
Add eggs and beat well
Gradually add dry ingredients, alternating with sour cream
Dough will be sticky
Place in bowl and cover with plastic wrap and chill for at least 2 hours or overnight
Preheat oven to 350 degrees and spray cookie sheet with cooking spray
Knead dough a little at a time, with a flour just until dough is not sticky
Roll out on a floured surface about 1/8 - 1/4 inch thick - we like them almost 1/4 inch
Cut with cookie cutters and place on prepared cookie sheet
Bake at 350 degrees for 6 minutes - turn pan and continue for 3-4 minutes more, just until cookie is done to the touch and lightly brown
Cool completely and frost