The time is here…are you ready? Well, if you are anything like me, your life got busy and Valentine's Day has sprung up on you before you could turn around! Never fear…because I have some Last Minute Ideas for Valentine's Day for you that will take you less than 5 minutes!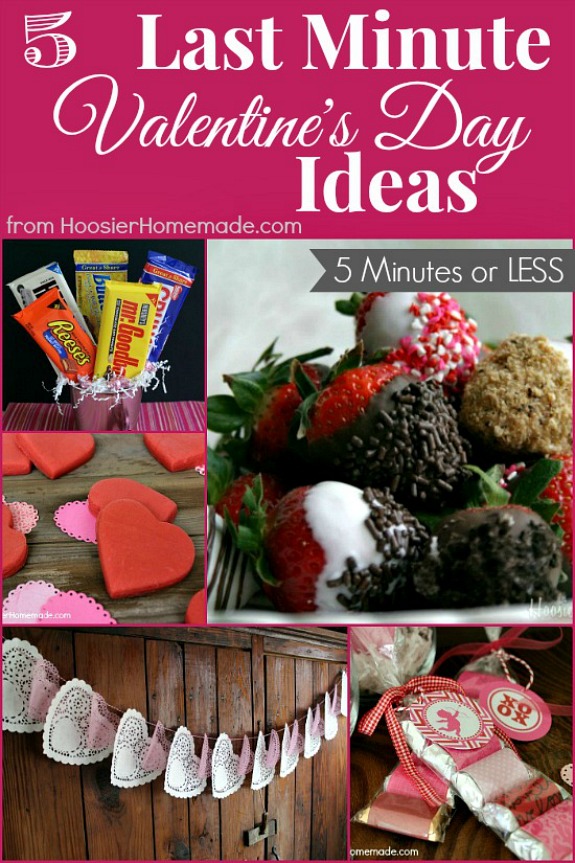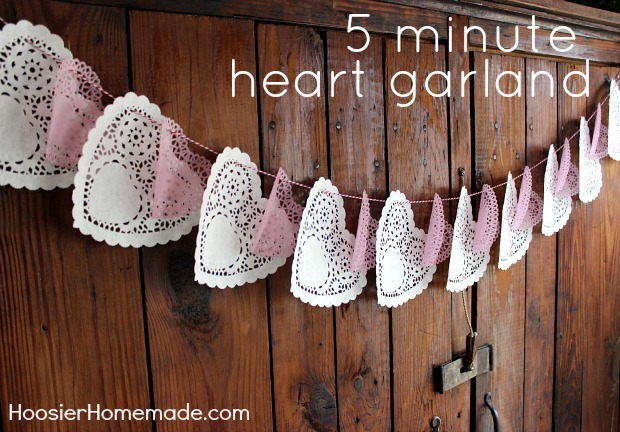 This Heart Garland goes together in less than 5 minutes. I simply used heart doilies in 2 different sizes that I found at Walmart, and strung them on a piece of twine.
Still need a Valentine's Day Gift? How about a Candy Bucket? You can put one together in less than 5 minutes!
Candy Bucket Supplies
Candy bars – any size, any kind
Bucket or any container
Floral foam or sytrofoam
Wooden Skewers – available in housewares department
Tape
Paper filler
Instructions
Fill the bucket with foam
Tape the skewers to the back of the candy bars, push into foam
Fill with paper filler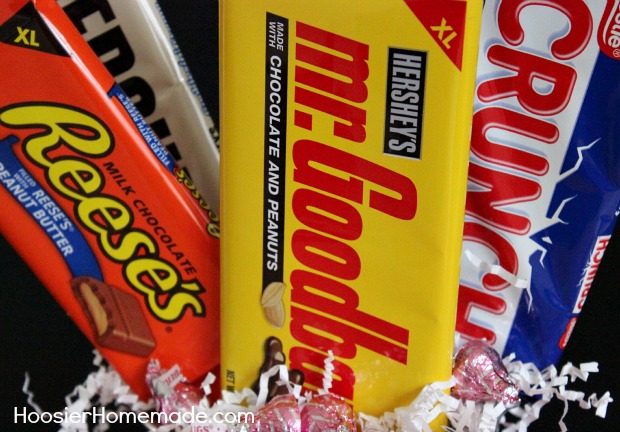 Already have your Valentine's Day Gifts bought? I think this Candy Bucket is also perfect for a birthday gift for all ages, keep buckets and candy bars on hand and whip up a quick last minute gift for a classmate birthday party. Or maybe for a new baby gift, or my favorite…just because I love you gift!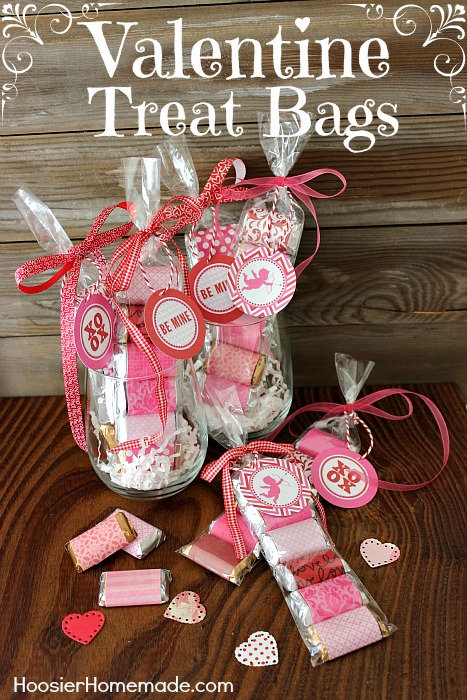 And speaking of gifts, make these Valentine's Day Treat Bags in minutes, there are even free printables!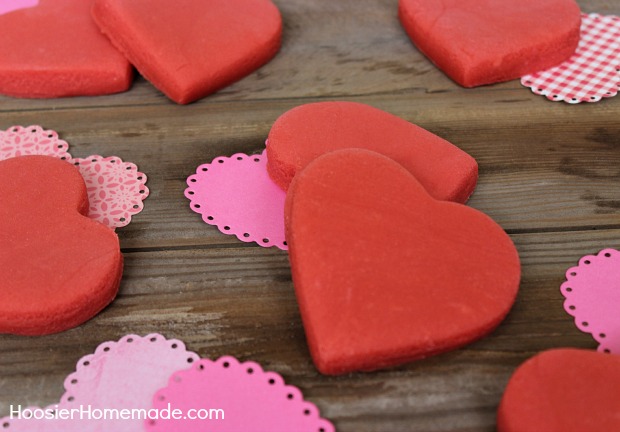 This Play-Doh made with Kool-Aid goes together in minutes and is great for the kiddos or to give as classroom gifts!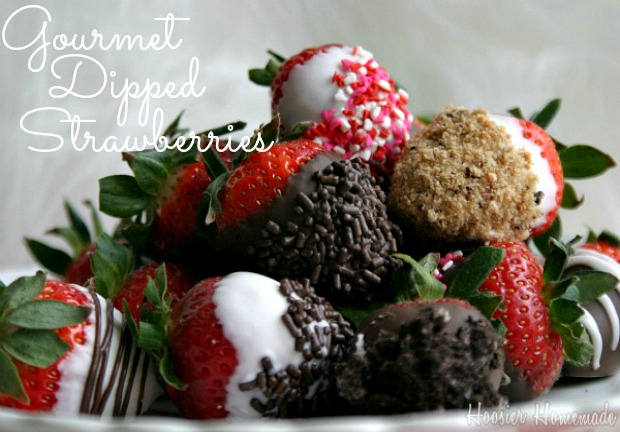 With all the decorating and gifting going on, we can't forget about the Valentine's Day Treats! These Gourmet Chocolate Dipped Strawberries are perfect to serve with your Valentine's Day Dinner or to give as a gift! They take minutes to make and look just like the expensive ones you can buy at the store or online!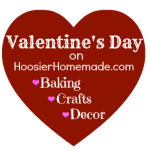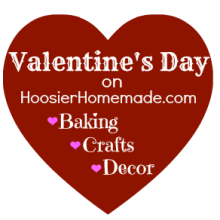 Affiliate links used.