I love small changes that create a big impact! And this small bedroom makeover does just that! With just a few updates it feels like a whole new room, and even better, it functions like one.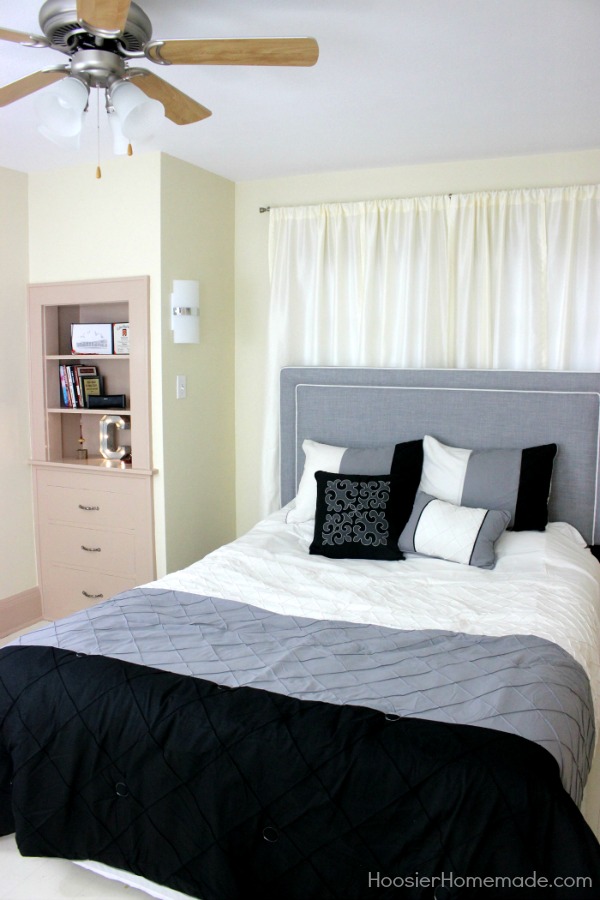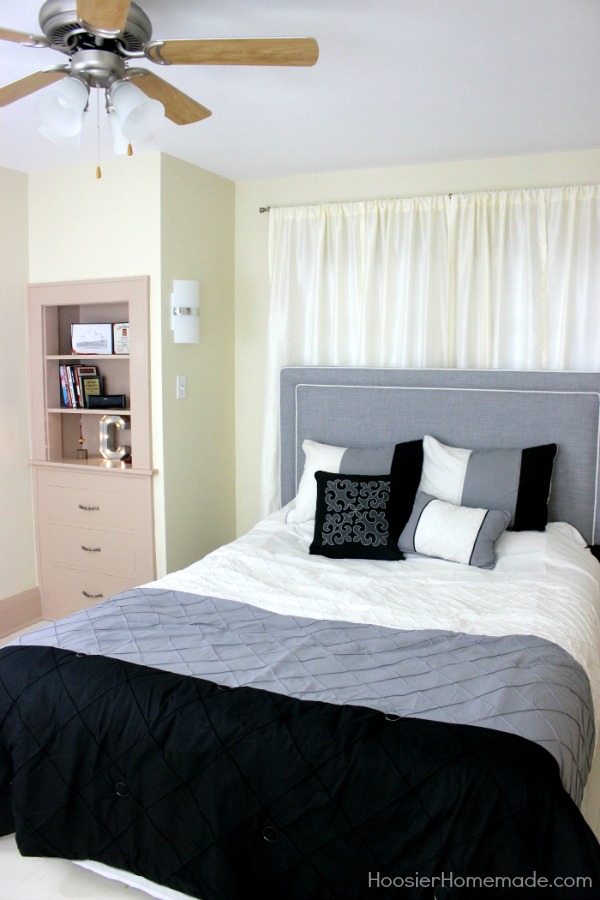 My youngest son went off to college this year (sniff!), and after moving all of his things into the dorm, he needed a little small bedroom makeover here at the house! (Here are the befores!) We still want him to feel cozy and at home here, even when most of his stuff is on campus! And as an added bonus, the update makes the room feel very pulled together if we use it for guests!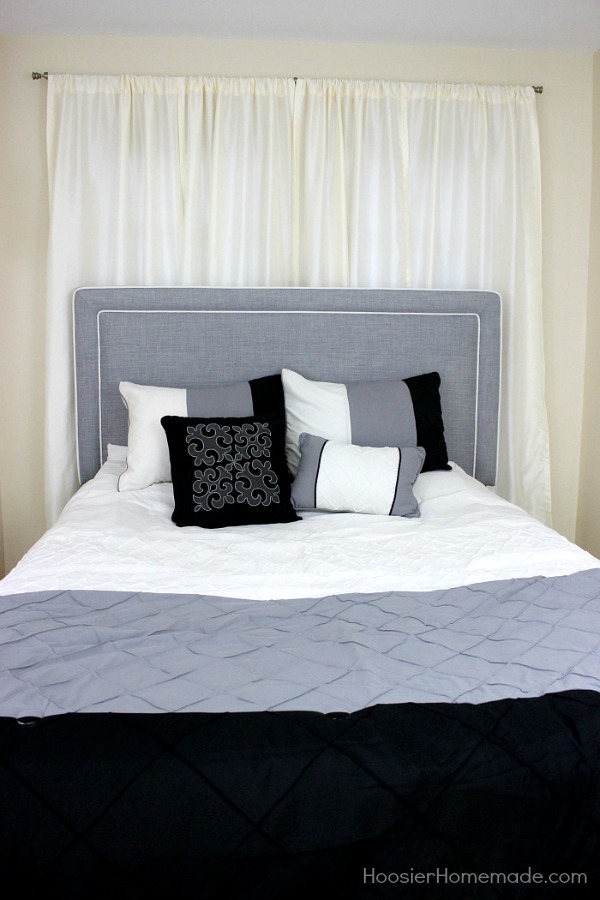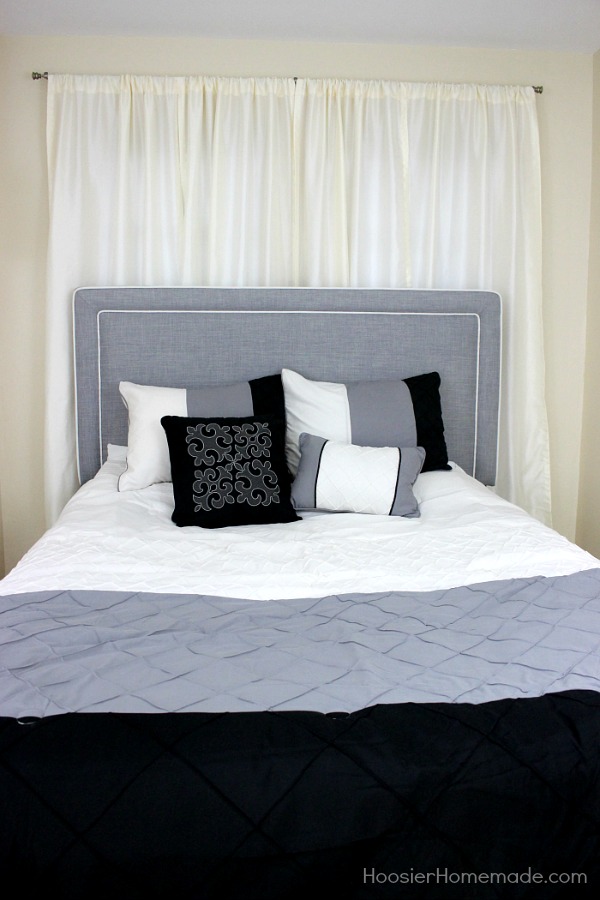 My favorite change in the room is this beautiful headboard from the Better Homes and Garden line sold exclusively at Wal Mart! The color is perfect and the quality is amazing- it really brings the room together! I also love how soft it is, great for leaning against and reading before bed. The bedding is also beautiful (another Better Homes and Garden find at Wal Mart!), and so grown up! Wasn't it just yesterday that he wanted a themed bedroom!? I love how this set is masculine but still has lots of variation in color and texture. The quality is amazing.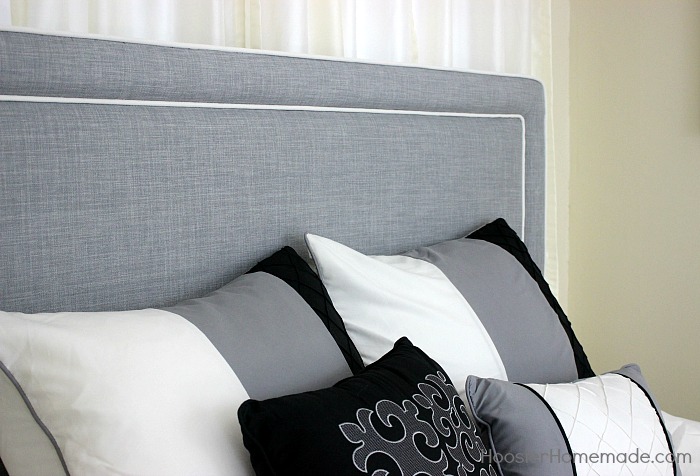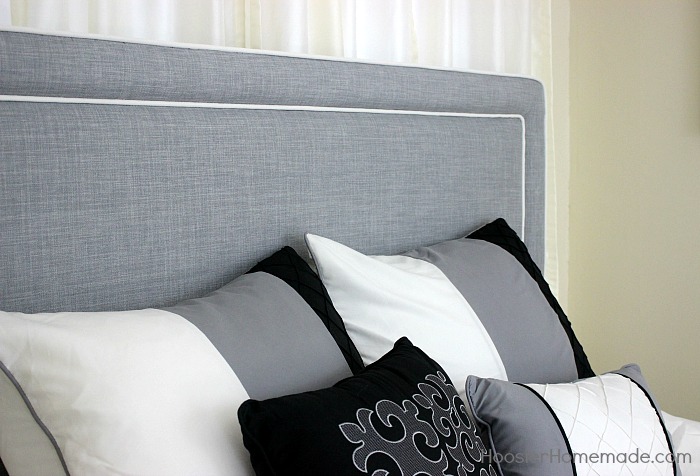 We also wanted to add some extra storage to the room. My son loves shoes (way more than I do!) and we needed a place to store the ones that he left behind, without sacrificing closet space. And when he is home for the summer, he can add in all the rest of his shoes. The shoe organizer really makes the shoes look tidy- as opposed to a giant mess on the floor!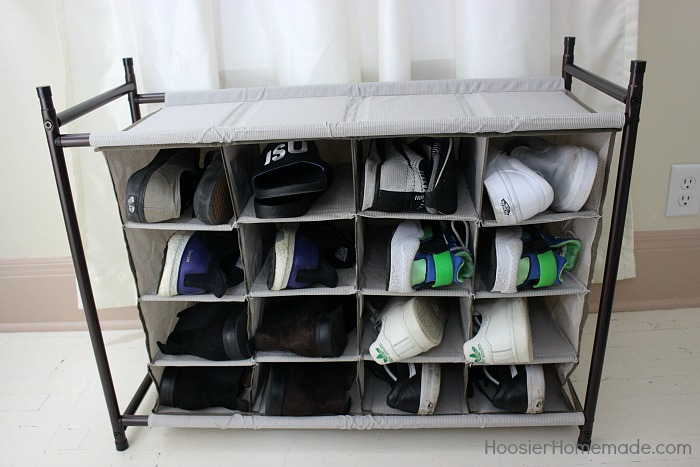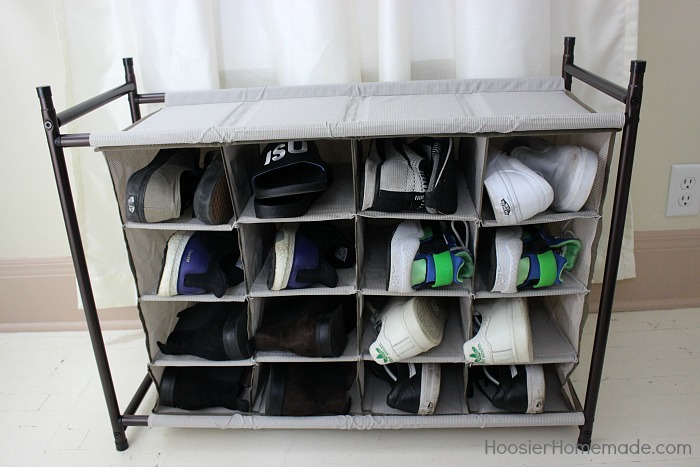 Since the room is small, we need to utilize all the storage we can! This rolling under bed cart is perfect for storing extra blankets, sweaters or bedding! This trick is my favorite hack for adding more storage to a small room- and it makes sure that under my bed doesn't turn into a bottomless pit!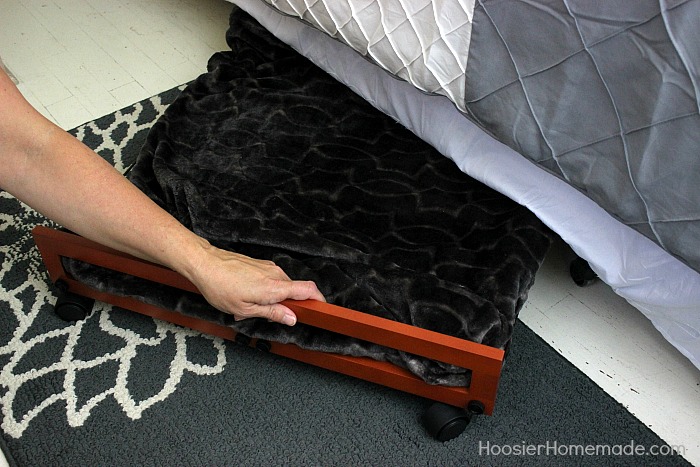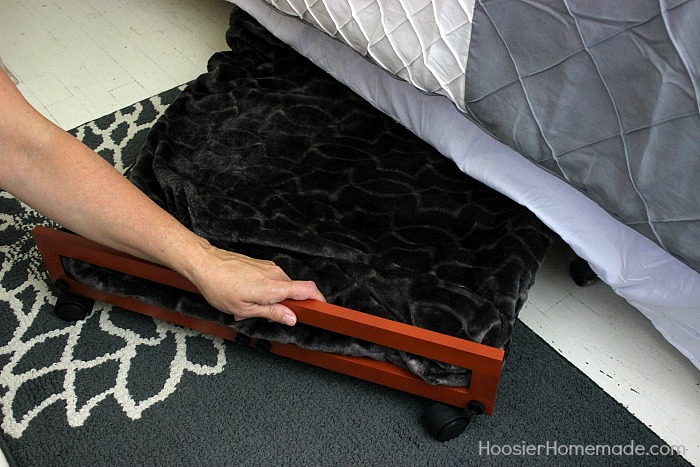 I love this little built in cubby in the room. It is perfect to display a few of his favorite keepsakes!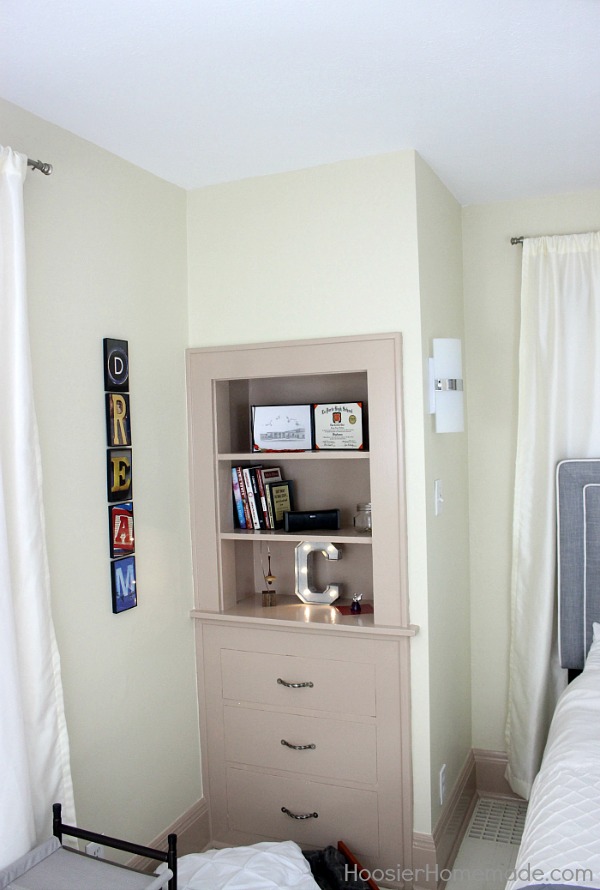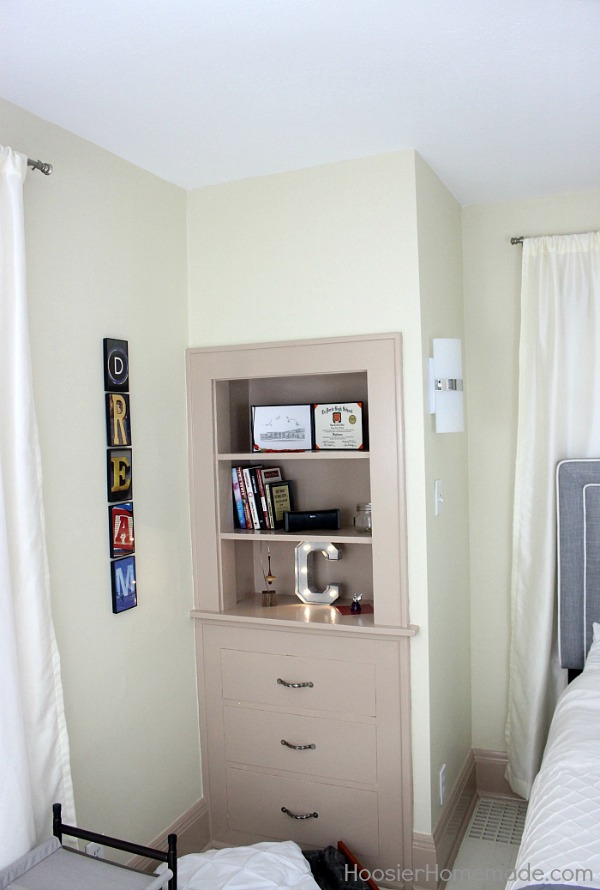 A bedroom refresh is just what I needed this winter! After clearing away all of the holiday decor, it is so nice to have a clean slate. And my son loves the changes! He feels so much more organized and inspired by the space. Hopefully it will make him come home more!
Small Bedroom Makeover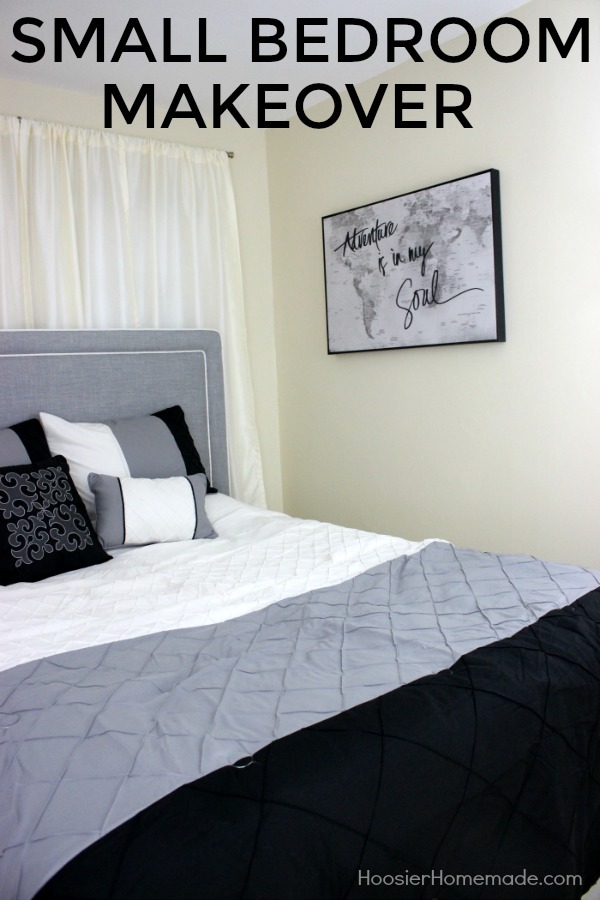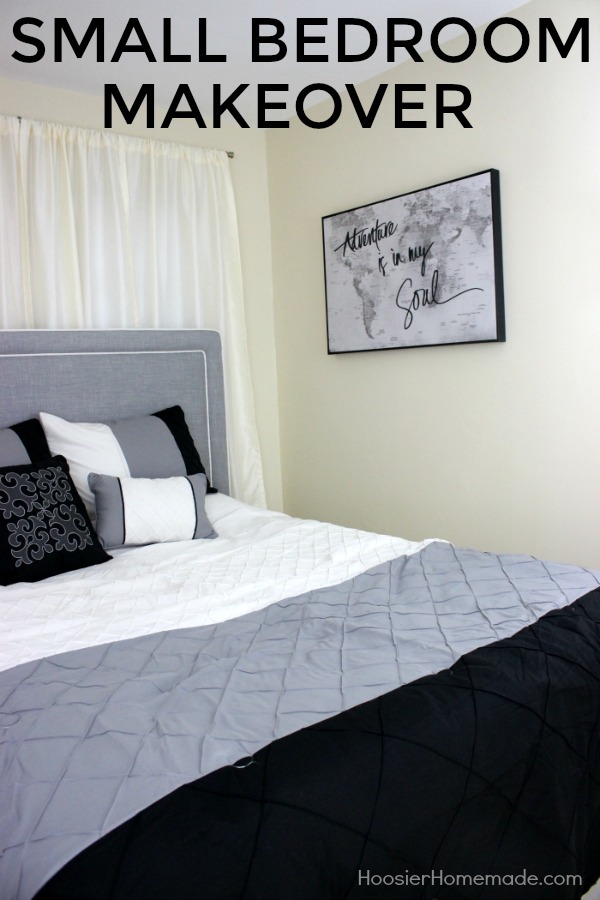 Remember while you can always find BHG @ Walmart products in stores, there is an extended and vast assortment of products online at Walmart.com/BetterHomesandGardens as well — more styles, colors and sizes are only a click away!
For more inspiration visit Better Homes and Gardens Live Better on Facebook ,Twitter, Instagram and Pinterest!