Are you ready to create a simplified home and life? Tired of the overwhelm that comes with all the house work, meals, laundry, decluttering and organizing? It's time to have systems and strategies in place to free up your time so you can do the things you want to do instead of the things that you "have" to do! The Overcome the Overwhelm Boot Camp is here to help!
Why are systems important?
On the surface, systems can help you keep your home and life organized. But what is the REAL reason why systems are important?
In my opinion, creating systems has many benefits –
The #1 priority – to free up time so that YOU can do the things you love to do, whether that's spending time with your family, taking a walk, working on your hobby, and much more!
Having systems also frees up your brain space. I know for myself, if my home is clean and organized, I am less stressed.
Life flows better! You aren't constantly searching for things you have lost, spending money because you can't find what you need so you buy it again, and you can enjoy the home you live in.

Often times we strive and honestly, really want to live a more simplified life, and have a well organized home, but we just can't seem to get it all done.
I get it! I've been there!
For many years, I was the crazy lady, that worked a lot of hours, felt like I had to have the house perfect, throw big elaborate parties, and make sure that everything single minute from the time I got up to the time I went to bed was filled with some kind of work.
There was never time for myself, or at least I didn't feel like I could take the time.
The thing I learned though – if I just would have had systems and strategies in place to help with all that, I wouldn't have had to drive myself crazy with doing it all.
I did have a couple systems in place – I used a monthly menu plan, and a rough cleaning schedule. But honestly, each week I was grasping to even follow those two simple systems.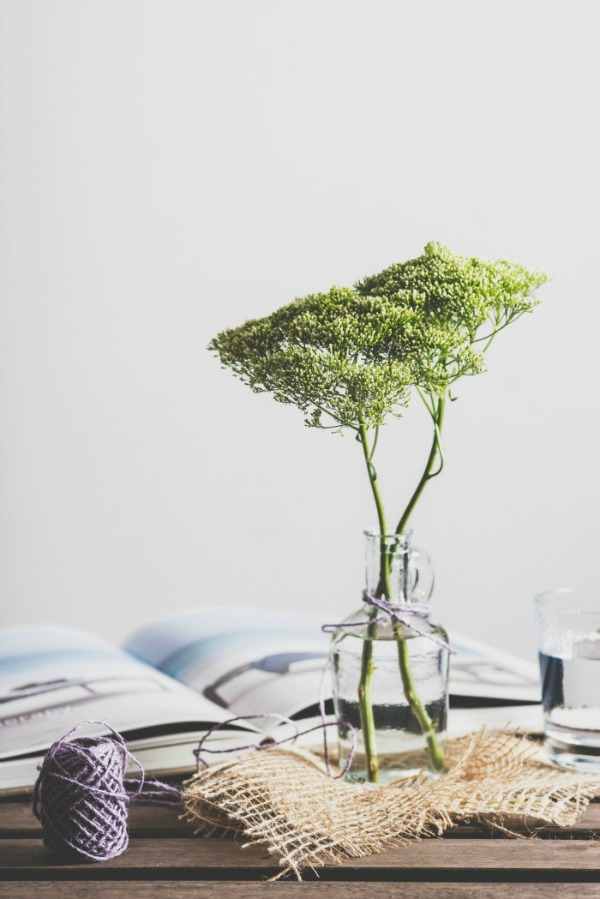 Are you ready to simplify your home and life?
Are you ready to have systems and strategies in place so that you have time to do the things you love?
I am thrilled to announce our newest program!
Overcome the Overwhelm 3-Month Boot Camp
Ready-to-use Systems and Strategies to Simplify your Home and Life
Here is what you can expect during the 3-month online boot camp –
Each month you will receive a new set of printables to add to your Home Binder including a party pack, habit tracker, home maintenance pack and recipes with monthly menu plans for 12 months
Experts sharing their knowledge with you – for example how to create a capsule wardrobe
Each week we will concentrate on a different area –
Meal Prep and Monthly Menus
Freezer Meals
Party Week with printables, cupcake decorating tips, easy party tips and how to host a party
Tackling your Clothes and Closet
Spring Cleaning System
Decluttering
Journaling
Self Care Week
Morning Routine
Conquering the Kitchen
Pantry with a Pantry Inventory Sheet, decluttering and organizing
Papers and Filing Systems
Daily Tasks
Fridge and Freezer Organizing
Cleaning Hacks to save you time
Are you ready to create systems for your home and life?

Gretchen Rubin, author, says that we have one of four tendencies –  Upholder, Questioner, Rebel and Obliger.
Obligers meet outer expectations, but struggle to meet expectations they impose on themselves.
I am an Obliger!
I yearn for accountability!
Do you have so much on your plate that it's hard to stay on track and hold yourself accountable?
I get it! And we are ready to help!
The OVERCOME the OVERWHELM 3-Month Boot Camp is a private group of like-minded women, ready to simplify their home and life!
Will you join us?
Click on the green button below for the EARLY BIRD Special!
Boot Camp Details
Boot Camp Begins on February 1, 2018
Boot Camp Ends on April 30, 2018
Each week we will focus on a specific area for you
Each month you will receive a set of printables to add to your Home Binder
PLUS 12 months of Monthly Menu Plans – all done and ready for you to use