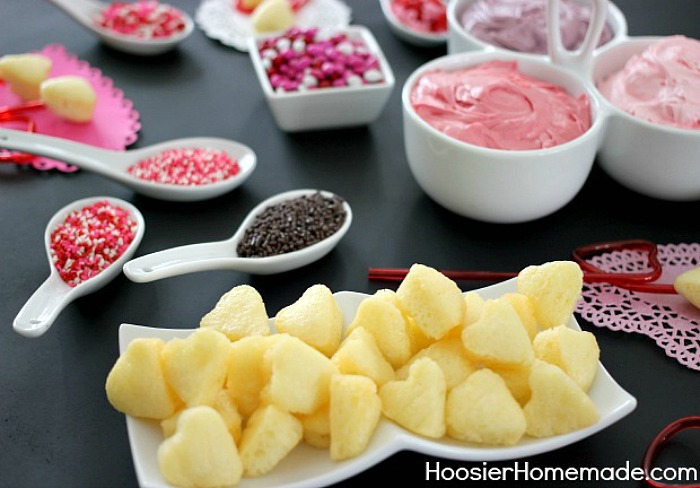 Valentine's Day – the day for L-O-V-E! Have you decided what you will be baking…maybe cupcakes? These Valentine's Day Cupcakes include easy to make cupcakes, cupcakes for the kids, the chocolate lover and cute printable Valentine's Day Cupcake Toppers too!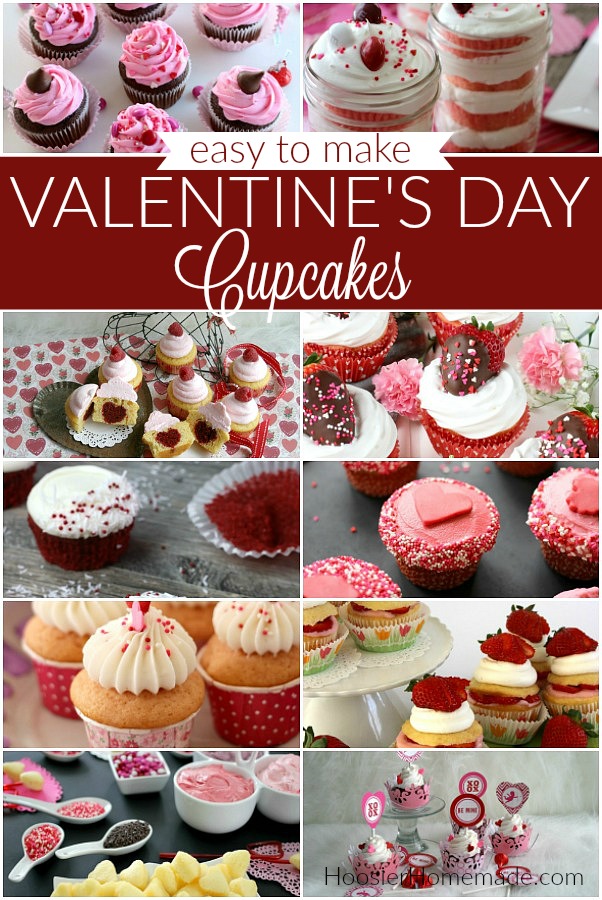 We have all of the best Valentine's Day Cupcake Ideas right here! Below are all of our favorite cupcakes, all in one place, just for you! Which one is your favorite?
If you are looking for more Valentine's Day Ideas, you may like…
Valentine's Day Recipes | Valentine's Day Desserts |Valentine's Day Crafts | 22 Valentine's Day Printables |
5 Last Minute Valentine's Day Ideas that take less than 5 Minutes
Valentine's Day Cupcakes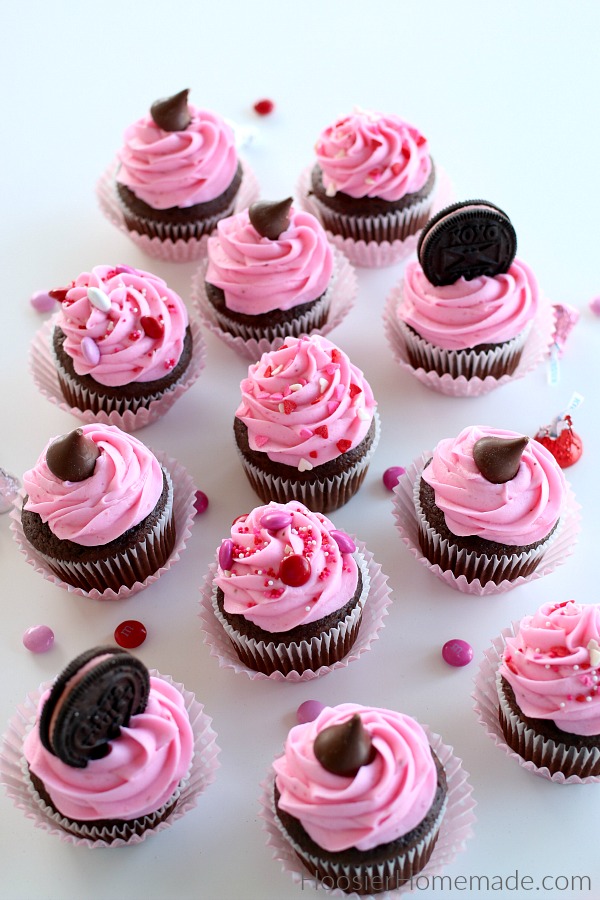 Chocolate Cupcakes with fresh Strawberry Frosting, these Valentine's Day Cupcakes are filled with flavor and easy to make. The kids can help decorate them with you too.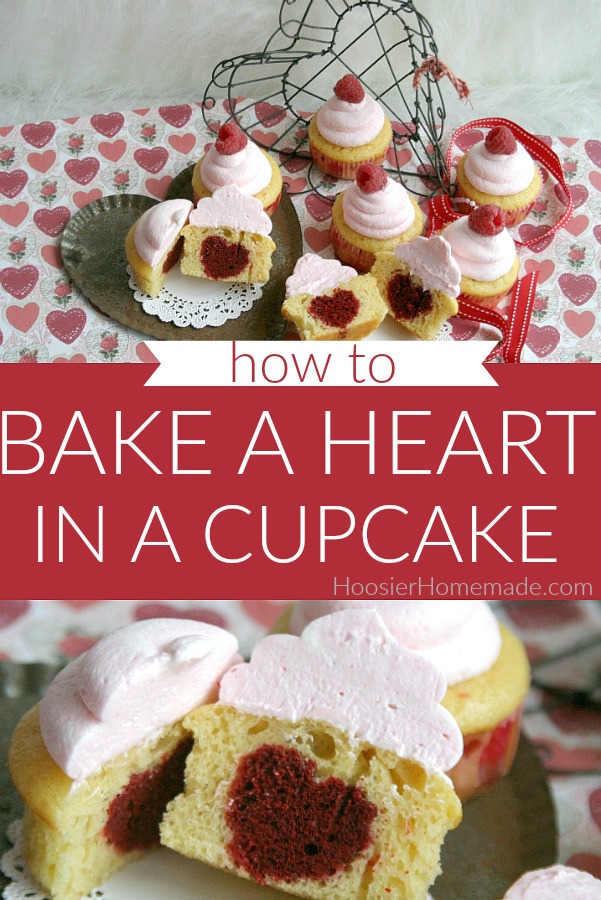 Learn how to bake a heart right in the cupcake – the hearts are cut from Red Velvet Cake, but you can certainly make pink hearts if you choose. I used the Wilton Mini Romance Cookie Cutter set, it comes with six different cutters including two hearts.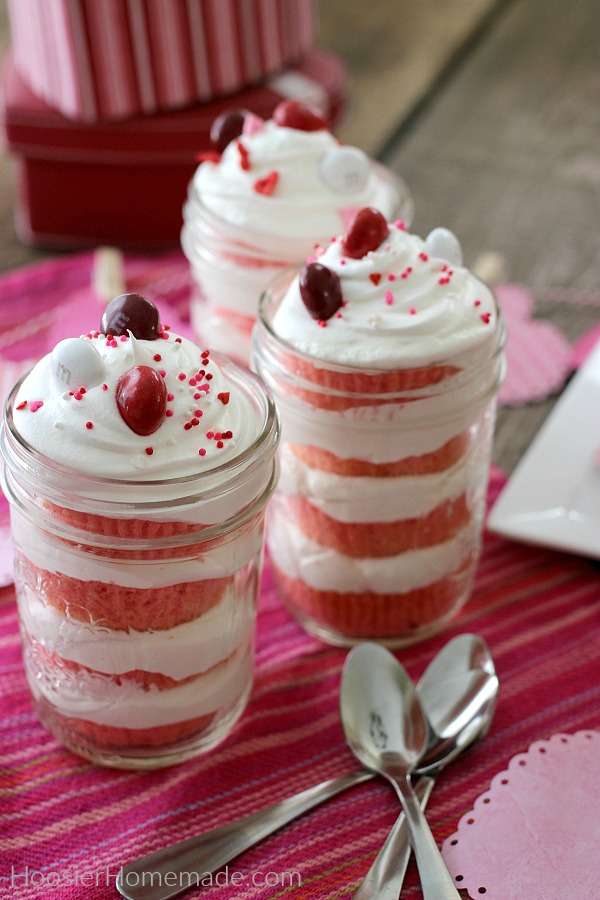 Red Velvet Cake is arguably one of the most well known cake flavors. But this old fashioned southern favorite has definitely evolved over the years. And now you can bake a variety of Velvet Cakes or Cupcakes, including Green, Pink, Blue and more. These Pink Velvet Cupcakes in a Jar make the perfect Valentine's Day treat to serve after dinner or give as a gift.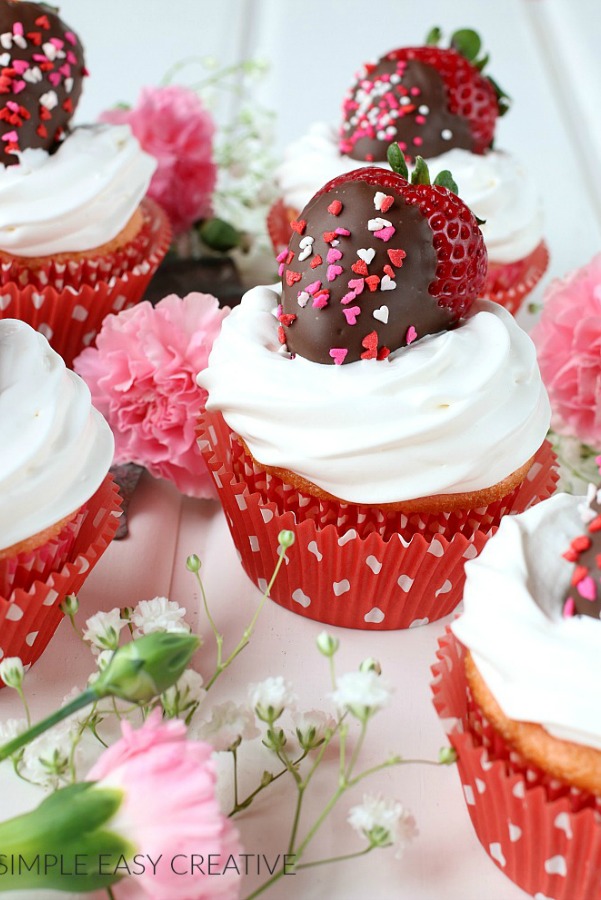 These Strawberry Cupcakes filled with Strawberry Glaze, frosted with Marshmallow Frosting and topped with a Chocolate Covered Strawberry are perfect for Valentine's Day, birthdays or any occasion.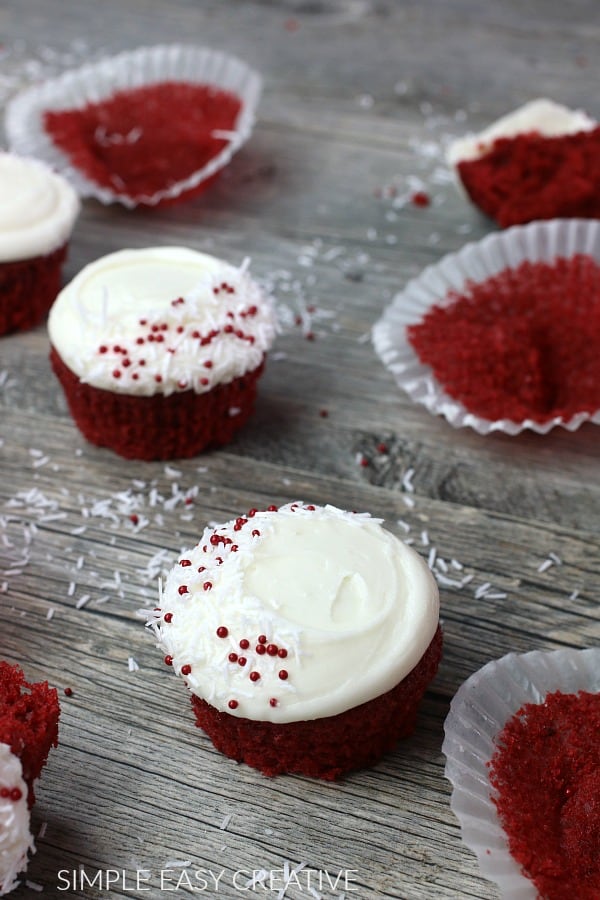 These classic Red Velvet Cupcakes are easy to make, full of flavor and have Cream Cheese Frosting that is amazing!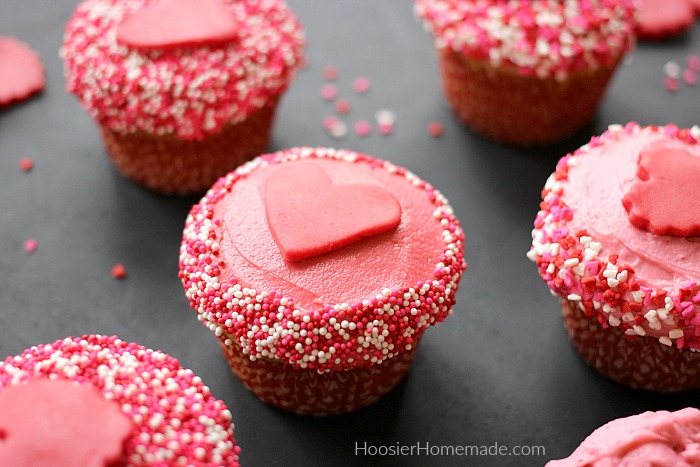 Vanilla Cupcakes are frosted with Buttercream Frosting then decorated with Micro Hearts, NonPariels and Hearts made from Candy Clay.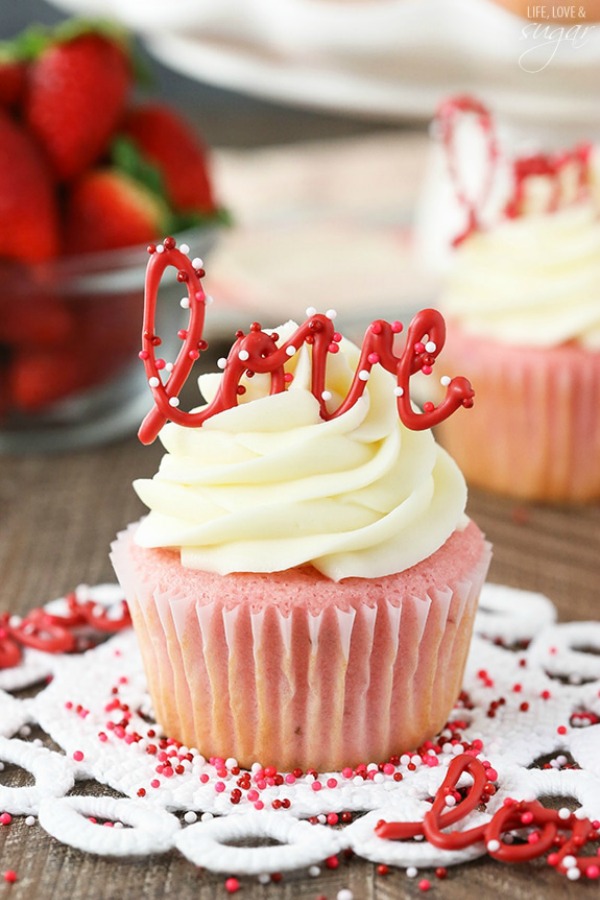 The cute cupcake toppers are made from candy melts – Lindsay shows you how easy they are to make.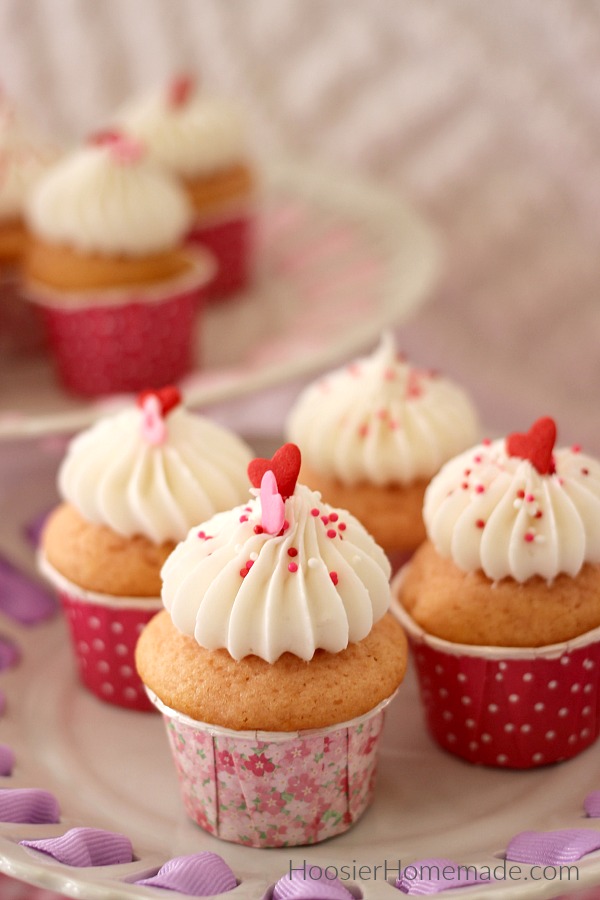 These Valentine's Day Cupcakes are baked in baking cups instead of cupcake liners. And then decorated with a #1M star decorating tip and sprinkles.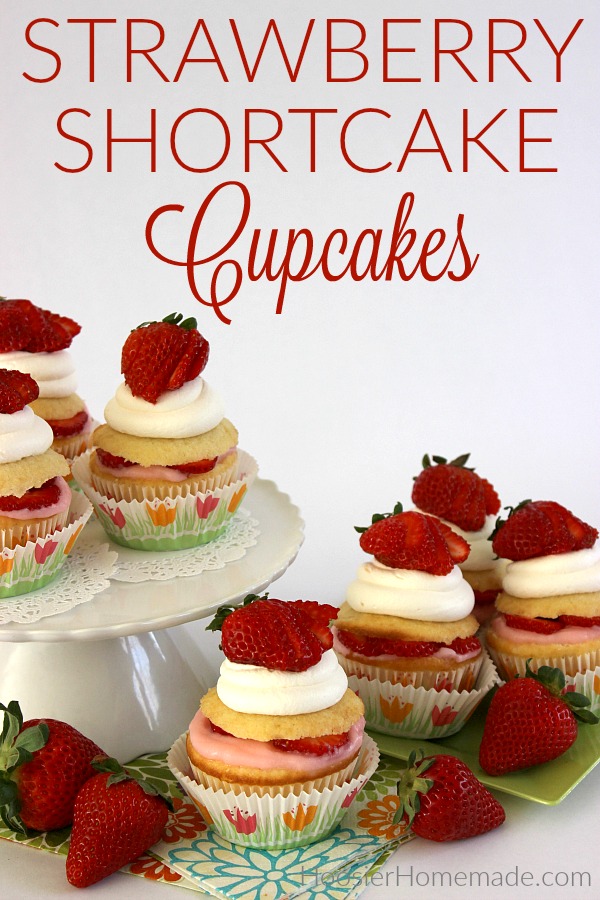 A little burst of summer memories when you eat these Strawberry Shortcake Cupcakes!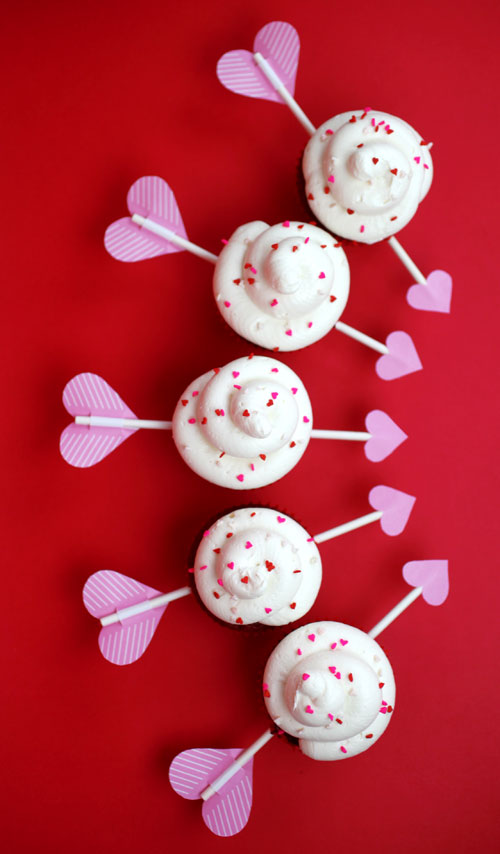 These fun Red Velvet Cupcakes with Cream Cheese Frosting also have a download for the cupid arrows.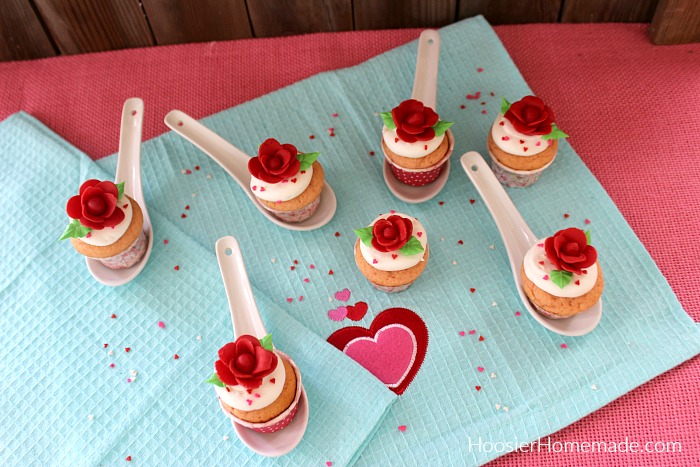 Nothing says Valentine's Day quite like Roses and Candy – so why not combine the two? These Valentine's Day Cupcakes have a Rose made with Candy Clay on them, making them not only beautiful, but very delicious too!
Valentine's Day Cupcakes for the Kids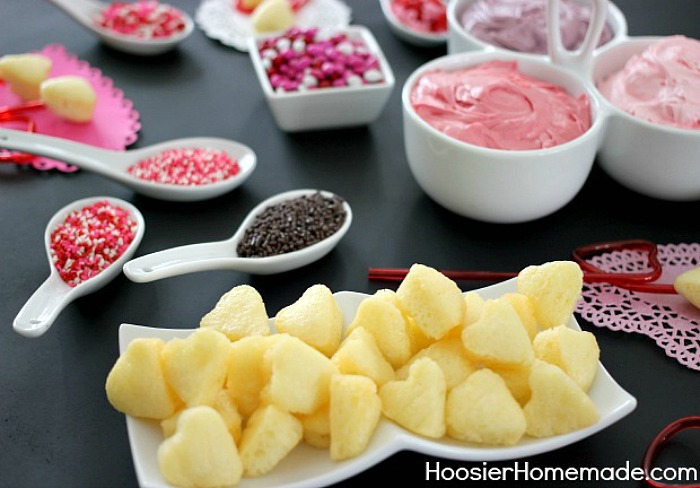 Fondue = dipping small pieces of food into melted cheese, chocolate…or frosting! Cupcake Fondue = fun, quirky, delicious! Valentine's Day Cupcake Fondue = just…plain…fun!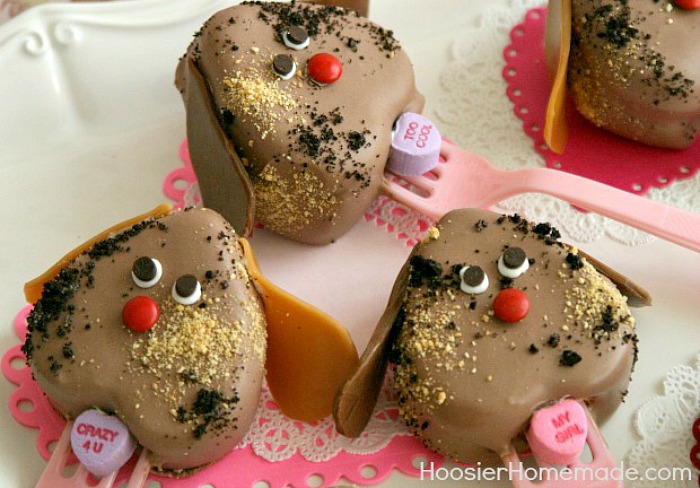 These Puppy Love Pops are just the cutest ever! They are not as difficult to make as you might think, with just a few simple supplies you can create them for your kids, a Classroom Treat or even your sweetie!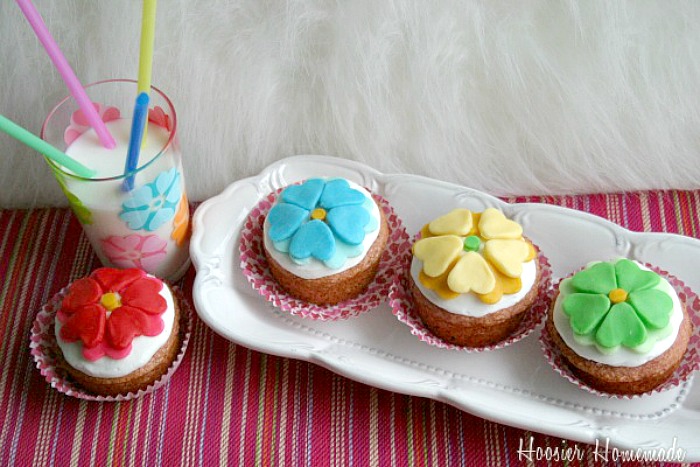 Make hearts from Candy Clay, then add them to the top of the cupcake to form a flower for these cute Valentine's Day Cupcake Ideas that the kids can help with.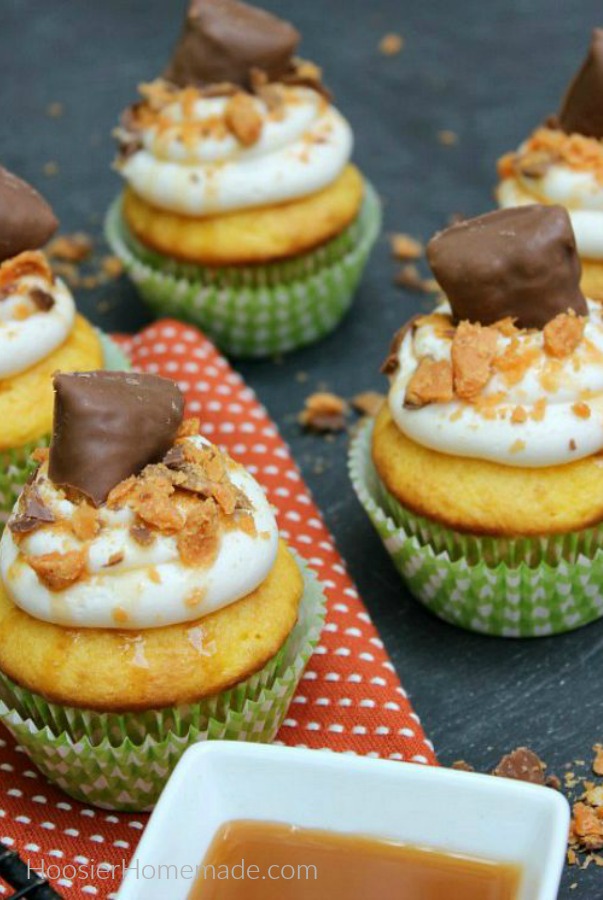 Beginning with a golden butter cake mix, filled with caramel and topped with Vanilla Buttercream Frosting, a drizzle of caramel and chopped Butterfinger candy bars – this cupcake is perfect for just about any occasion – birthday celebration, potluck or even a special after school treat.
Chocolate Lovers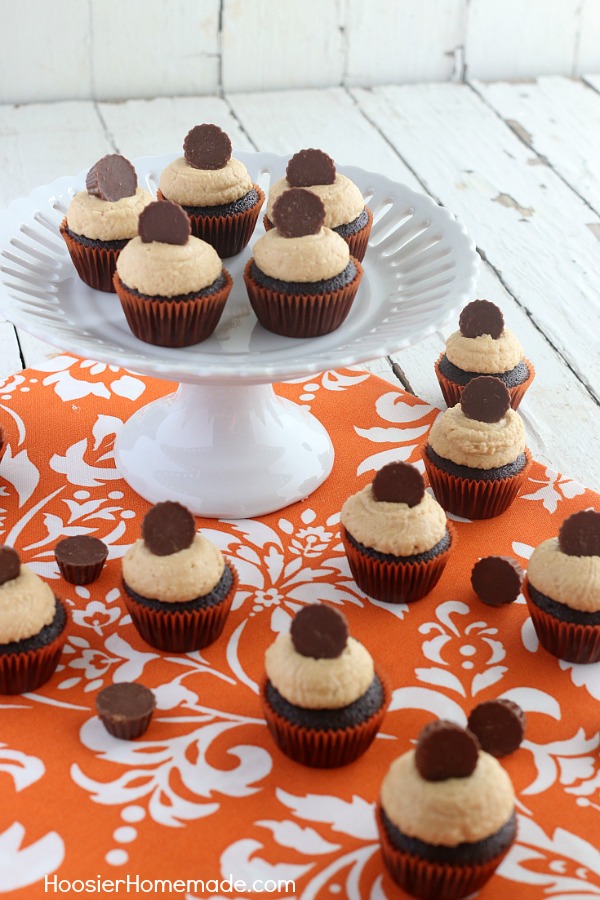 Rich, moist chocolate cupcakes, filled with peanut butter cups and topped with peanut butter frosting – it doesn't get much better than that my friends. These Peanut Butter Cup Cupcakes are perfect for any occasion and will have everyone asking for more.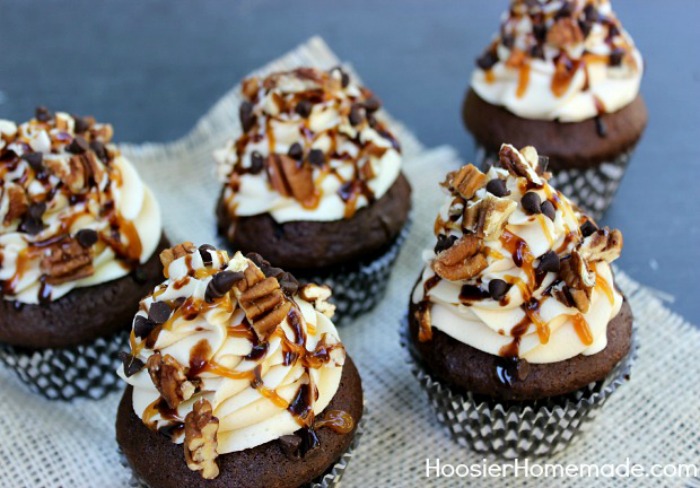 These Chocolate Turtle Cupcakes are made with Salted Caramel Creamer and topped with Caramel Buttercream Frosting. Drizzled of Caramel Topping and Hot Fudge, then sprinkled with mini chocolate chips and chopped pecans.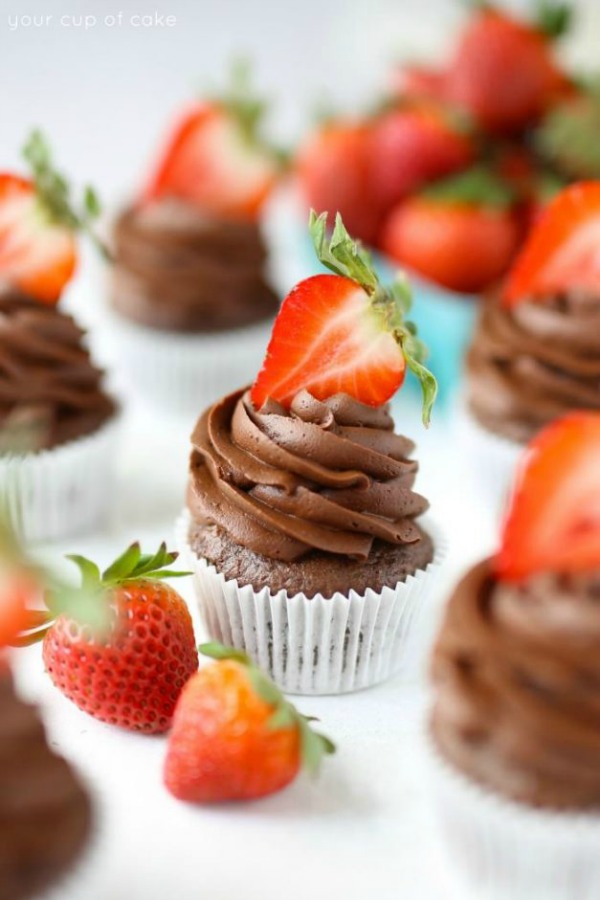 Nothing better than chocolate and strawberry flavor combination! Add this Whipped Chocolate Ganache Frosting recipe to your favorite chocolate cupcake recipe and top with a strawberry.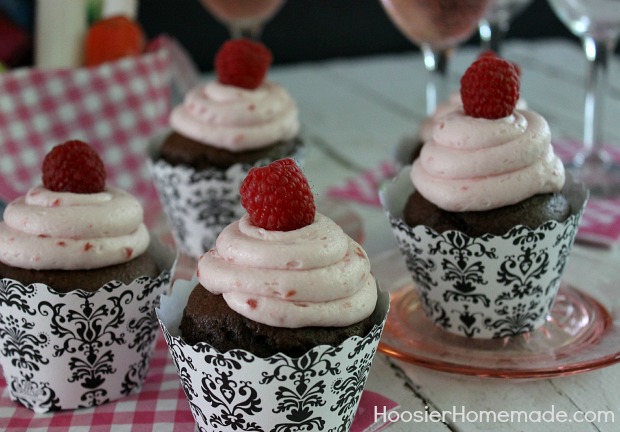 A simple boxed cake mix gets dressed up with Chocolate Mousse and Fresh Raspberry Buttercream Frosting for these delicious cupcakes.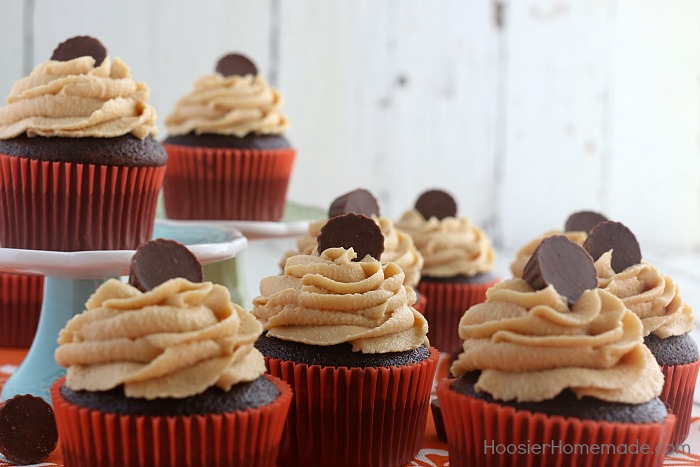 The peanut butter frosting is only 4 ingredients- peanut butter, powdered sugar, butter, and a little bit of milk to soften. I used a 1M star tip to add the frosting swirl.
Valentine's Day Cupcake Toppers – FREE Printables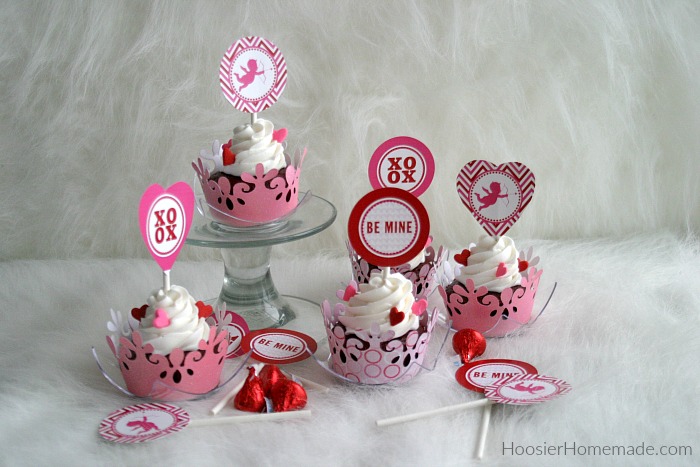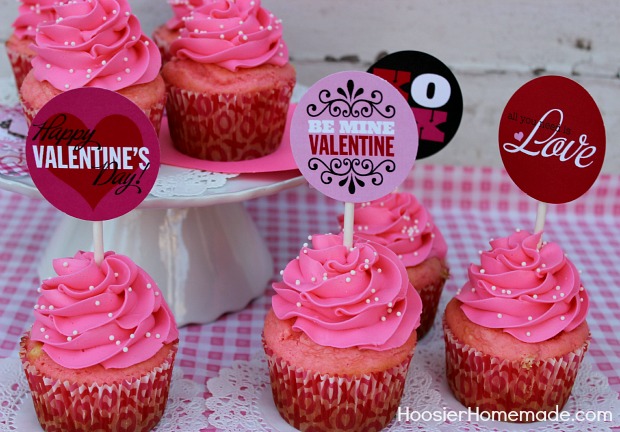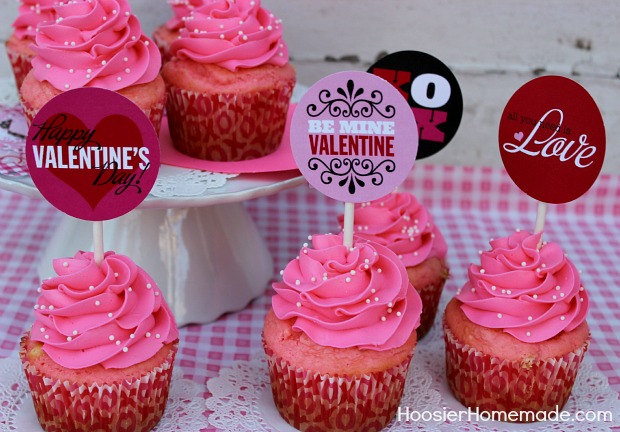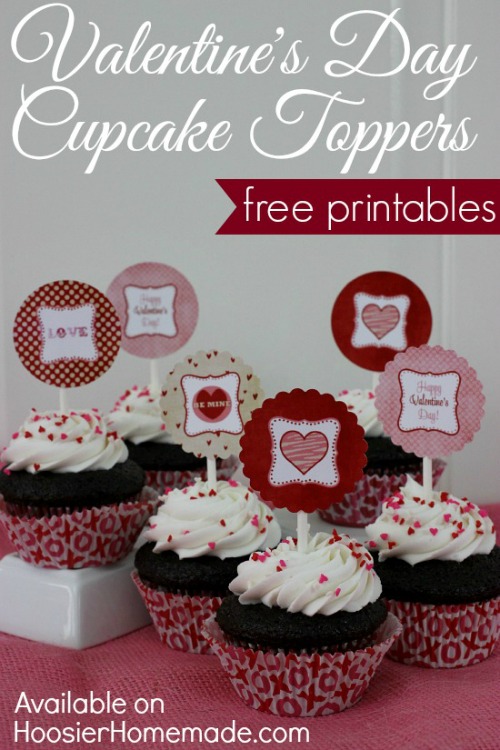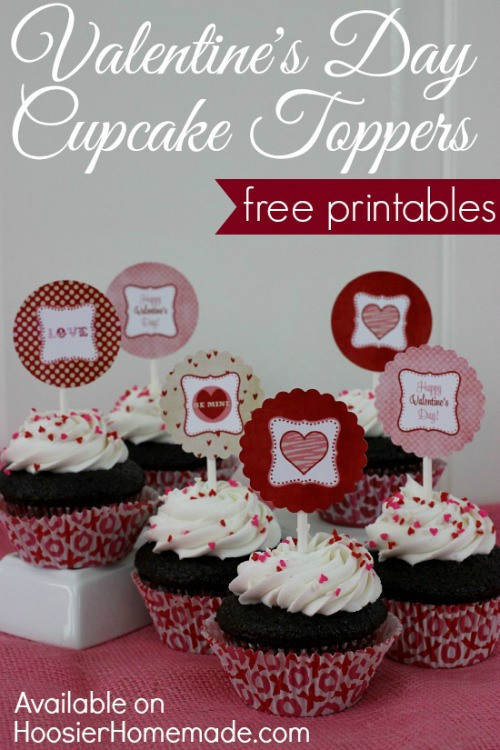 Valentine's Day Cupcake Toppers – There are 3 sets of toppers and a Valentine's Day Subway Art on the Free Valentine's Day Printables Page