These Pumpkin Desserts will quickly become family favorites. There are easy Pumpkin dessert recipes that have less than 5 ingredients and can be made in under 15 minutes, Pumpkin Cupcakes, Pumpkin Cookies and more! Serve them at your Thanksgiving or Christmas celebration, or bake a batch to take to neighbors and friends for the holidays.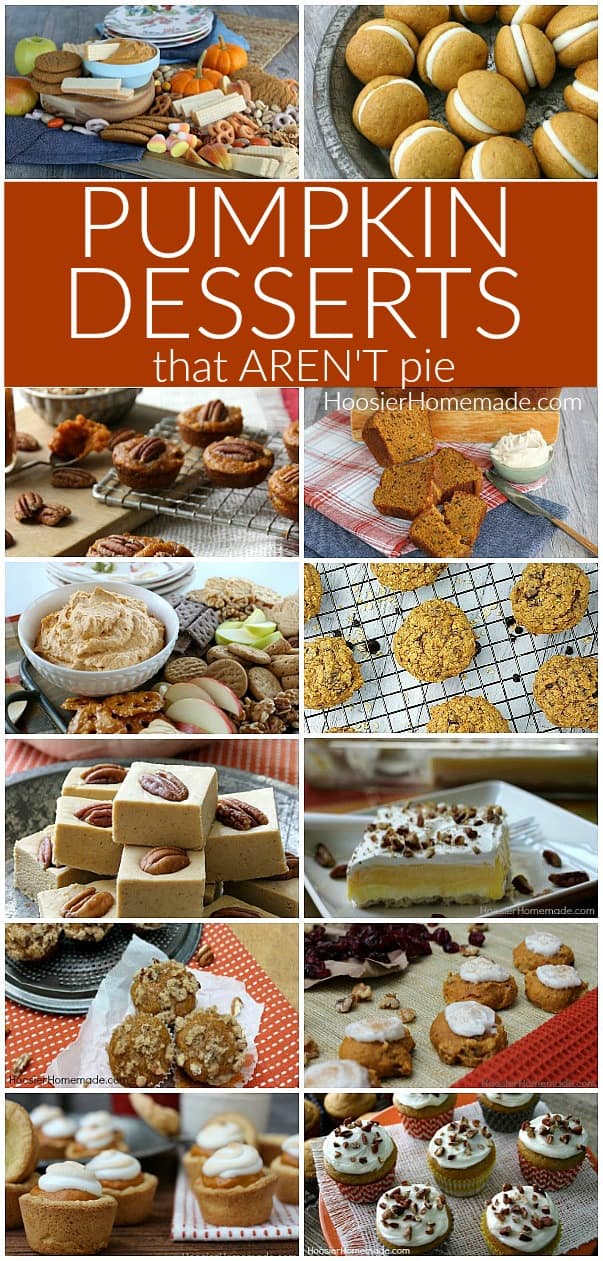 There once was a lady who didn't like pumpkin. She wouldn't eat pumpkin pie at all, and could really take or leave any desserts that had pumpkin in them. But as time passed, the lady grew to love pumpkin desserts. And now – well she still doesn't really enjoy a typical pumpkin pie, but these Pumpkin Desserts – YES please!
Are you on Team Pumpkin Pie or Team Pumpkin Dessert? Either way, you will love these Pumpkin Desserts!
Pumpkin Desserts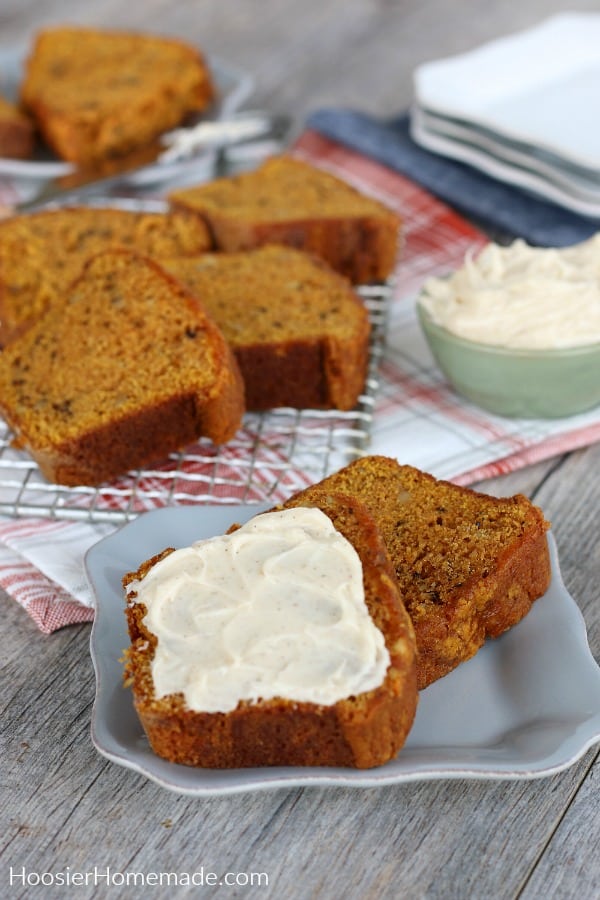 This Pumpkin Bread Recipe is a must make for the Fall! It's moist, full of flavor with spices and nuts, and super easy to put together. The mini loaves make great gifts too!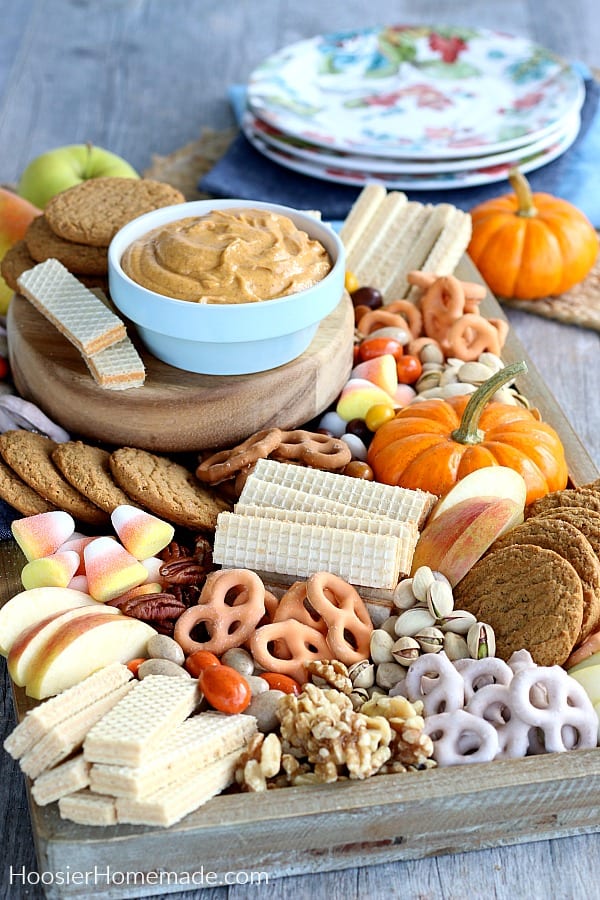 Easy Pumpkin Dessert
With simple ingredients, this Pumpkin Dip goes together in minutes. It is rich and creamy with just the right amount of spices. It's a like pumpkin pie, but in a dip!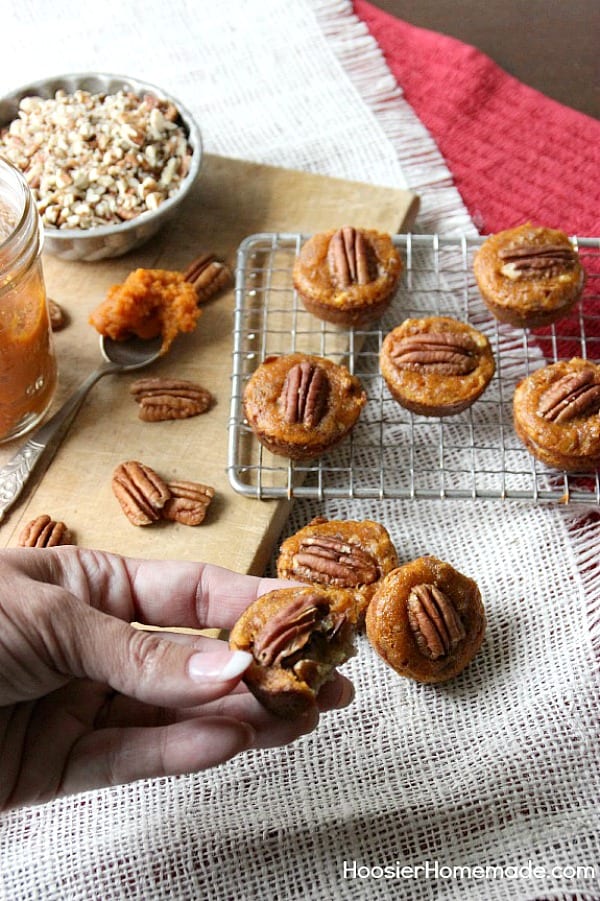 Just like a regular pie, except in bite size pieces for you to enjoy even more! These Pumpkin Pecan Pie Bites have the delicious holiday flavors of rich pecans and flavorful pumpkin, on top of a buttery crust.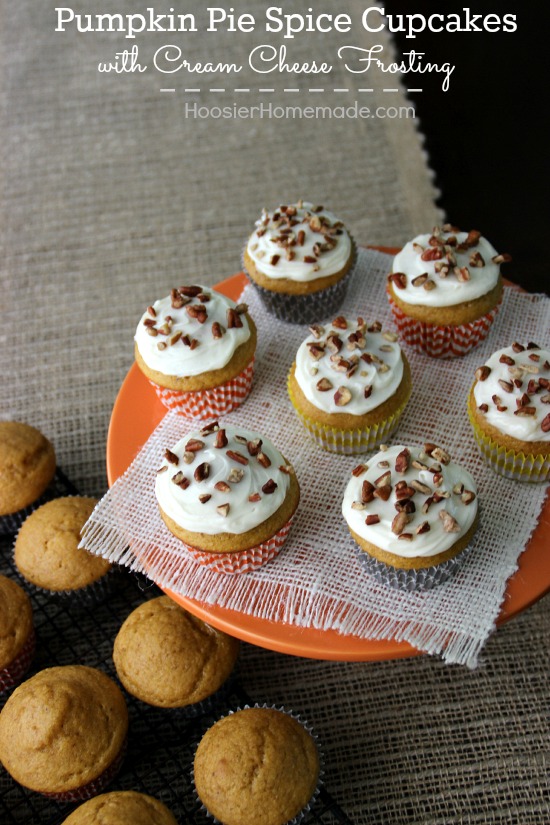 These moist Pumpkin Cupcakes are full of rich flavor and topped with a luscious Cream Cheese Frosting.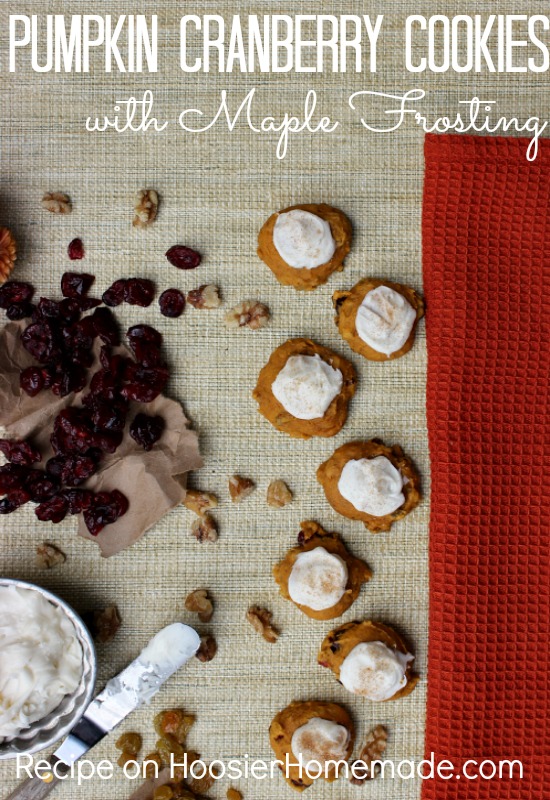 Pumpkin Cookies – ah – but these are not your ordinary Pumpkin Cookies, these are packed with flavor from cranberries, golden raisins and walnuts. They are the perfect Fall treat. Be sure to add the Maple Frosting, it totally sends the cookie over the top!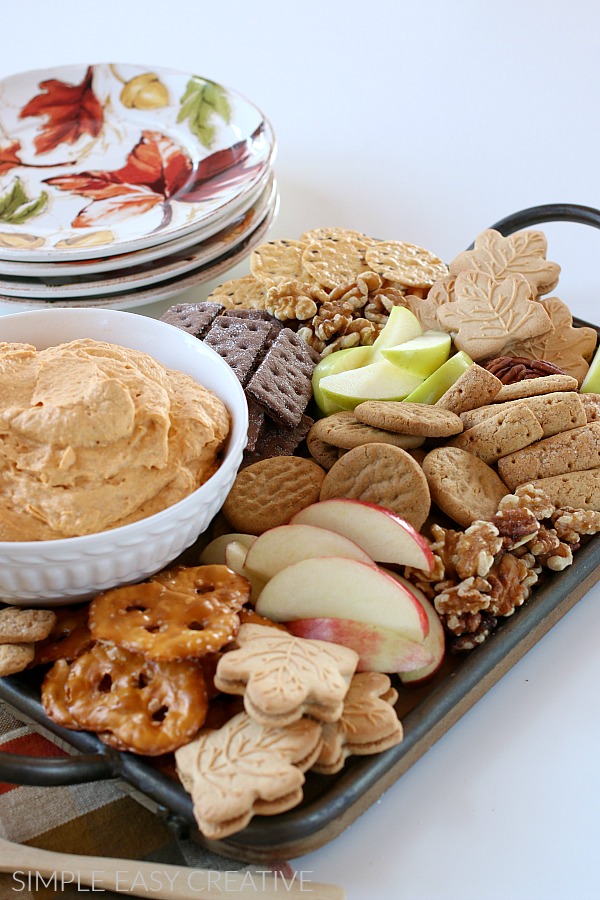 No Bake Pumpkin Dessert
This light, creamy Pumpkin Fluff takes only 4 ingredients and ready to serve in minutes! Add it to a Fall Charcuterie Board for easy Fall Entertaining!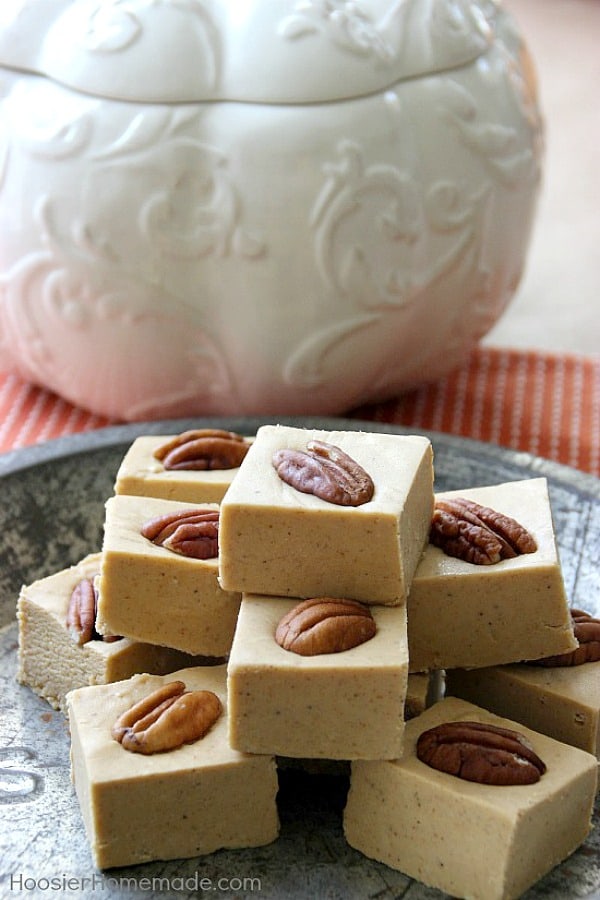 It's a match made in heaven my friends! Pumpkin Pie and Fudge – creamy white chocolate fudge with pumpkin and pumpkin pie spice – you really must add this to your holiday baking list!
These Mini Pumpkin Mousse Pies are not made with your typical pie crust. Nope, they start with my new favorite – cake mix pie crust. That's right, can you imagine the flavor possibilities now that we can bake a pie starting with a cake mix?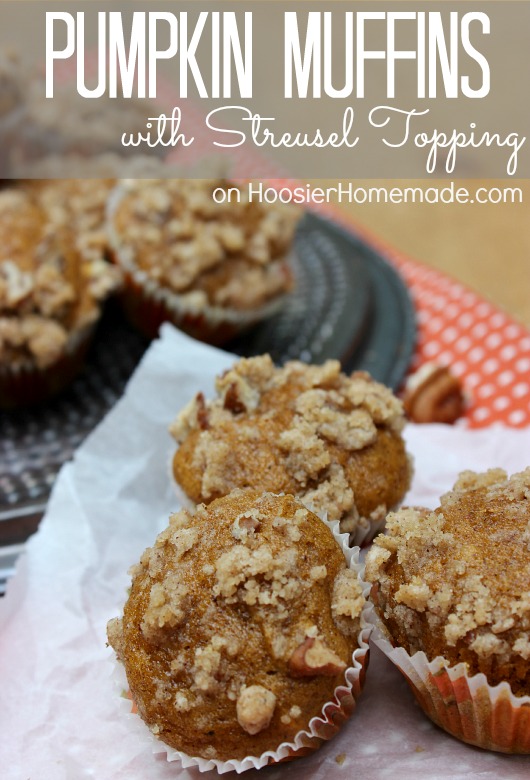 The Streusel Topping sets these Pumpkin Muffins apart from your ordinary muffin. It adds a bit more flavor and crunch to an already delicious muffin!
Creating and serving mini treats is perfect – whether you are wanting just a small bite of something sweet after dinner or making them easy for little hands to hold.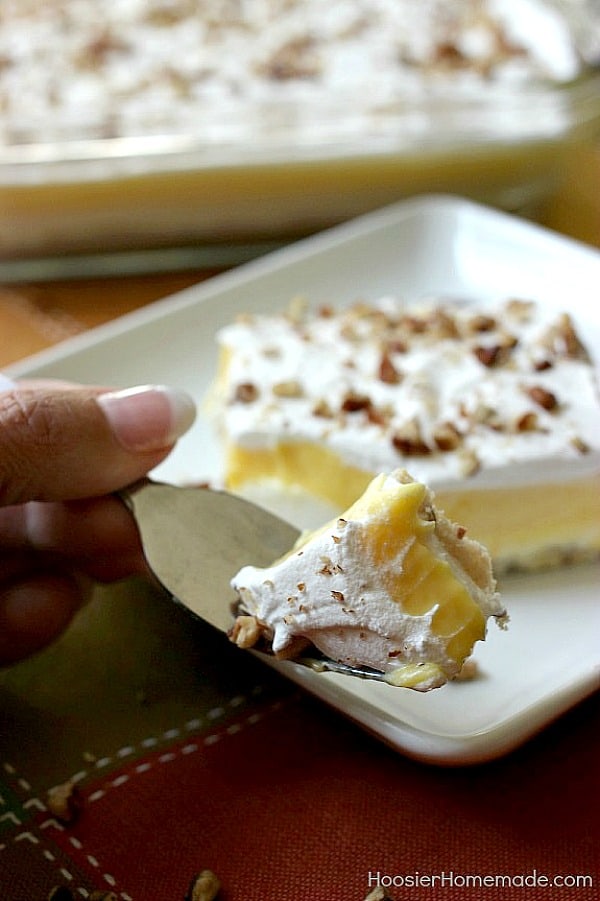 This Layered Pudding Dessert recipe is one that I have been making for years, and originally coming from my sister-in-law. Typically I use 1 box of chocolate pudding and 1 box of vanilla pudding, but since we are all ready for delicious Fall Desserts, I decided to change up the flavors and add Pumpkin for the season.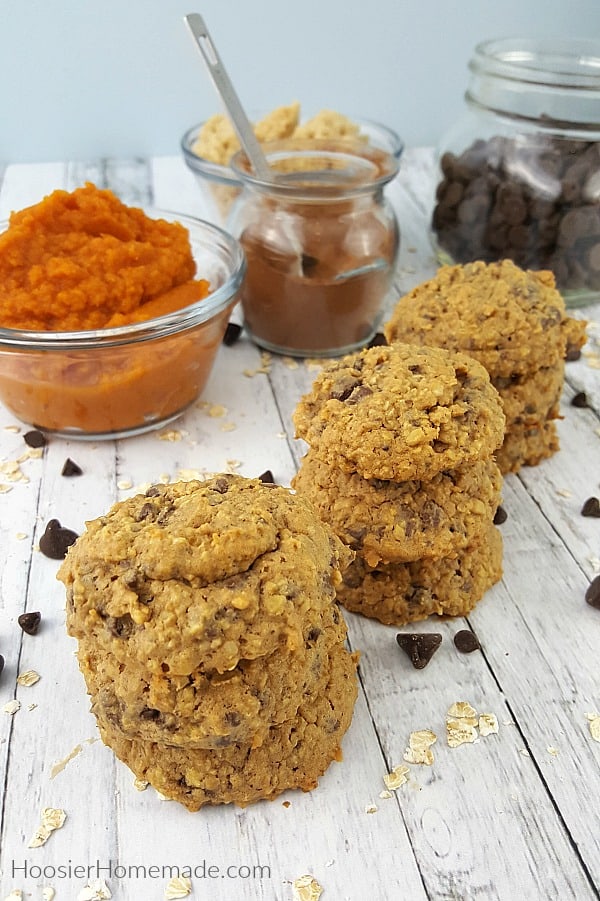 These Pumpkin Oatmeal Chocolate Chip Cookies are packed with flavor! They are perfect to give as gifts, add to your Thanksgiving or Christmas holiday dessert table or just enjoy yourself!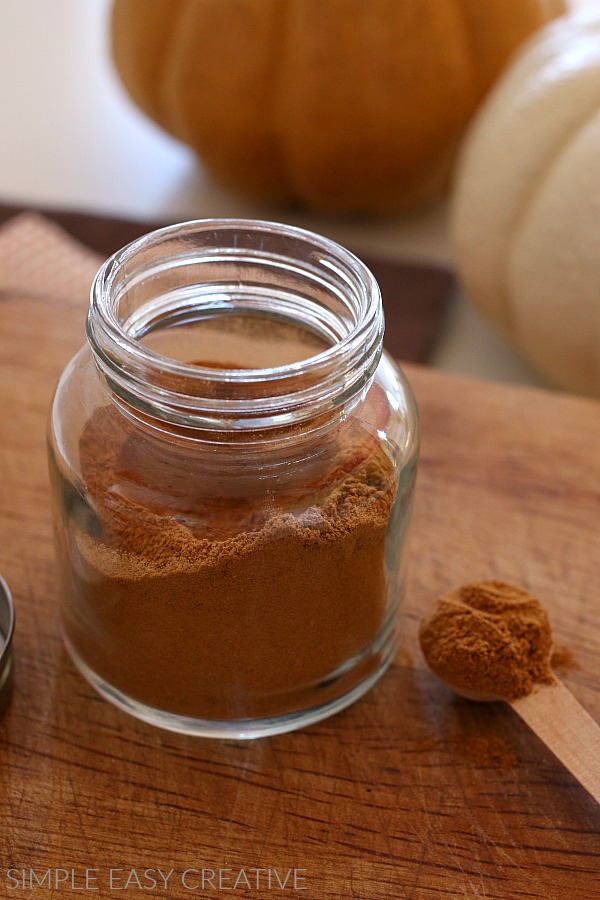 Obliviously, this is not a Pumpkin Dessert, but you will definitely need some to bake all these delicious desserts. Making your own spice blend is super easy too!
You may also like these Pumpkin Recipes. Click on the photo for the recipe.