Ah…pumpkin! It's that time of year, when we all love to bake with pumpkin! So I've gathered up 12 of my favorite Pumpkin Desserts for you to try!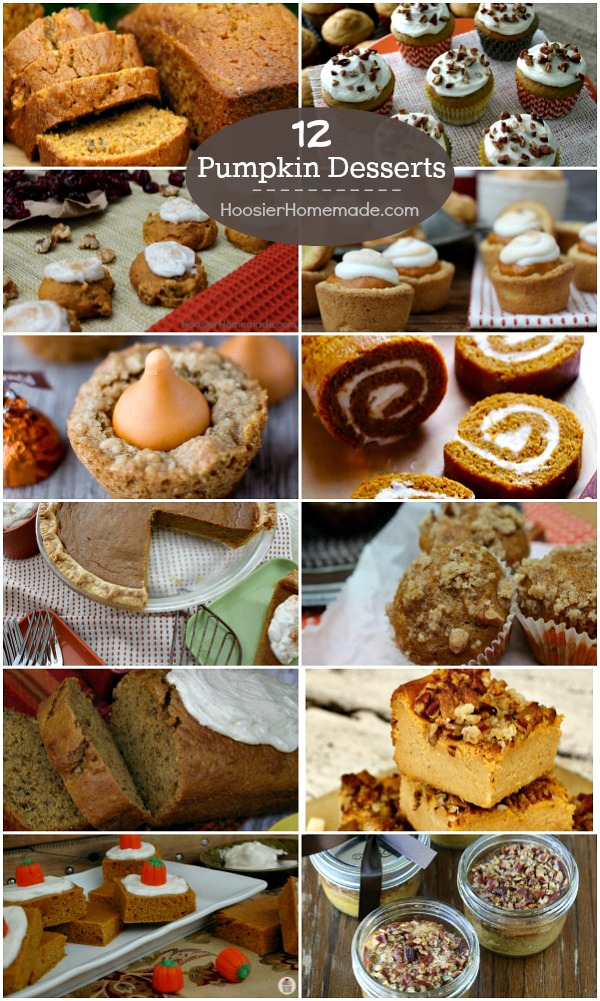 Pumpkin, for me, is a little different, I love Pumpkin Desserts – Pumpkin Cream Cheese Layered Dessert, Pumpkin Cookies and Pumpkin Muffins are just a few of my favorites, but I really don't like Pumpkin Pie, well, except I did like the Maple Pumpkin Pie, it was delicious.
Although when we think about pumpkin, most of us think about Halloween, it actually is great all the way through the holidays – Thanksgiving and then Christmas.