Pumpkin Oatmeal Chocolate Chip Cookies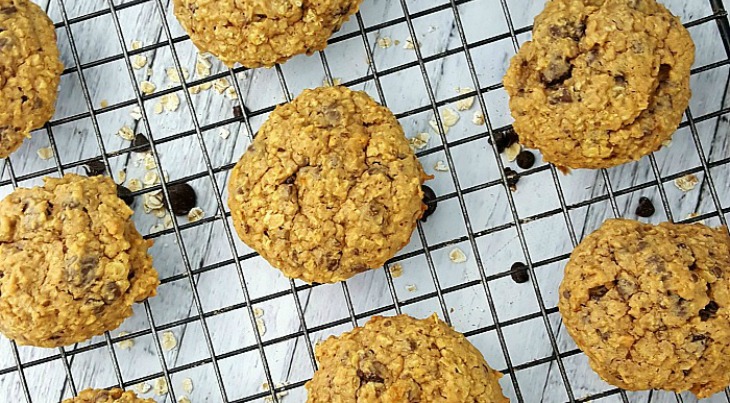 These Pumpkin Oatmeal Chocolate Chip Cookies are packed with flavor! They are perfect to give as gifts, add to your Thanksgiving or Christmas holiday dessert table or just enjoy yourself!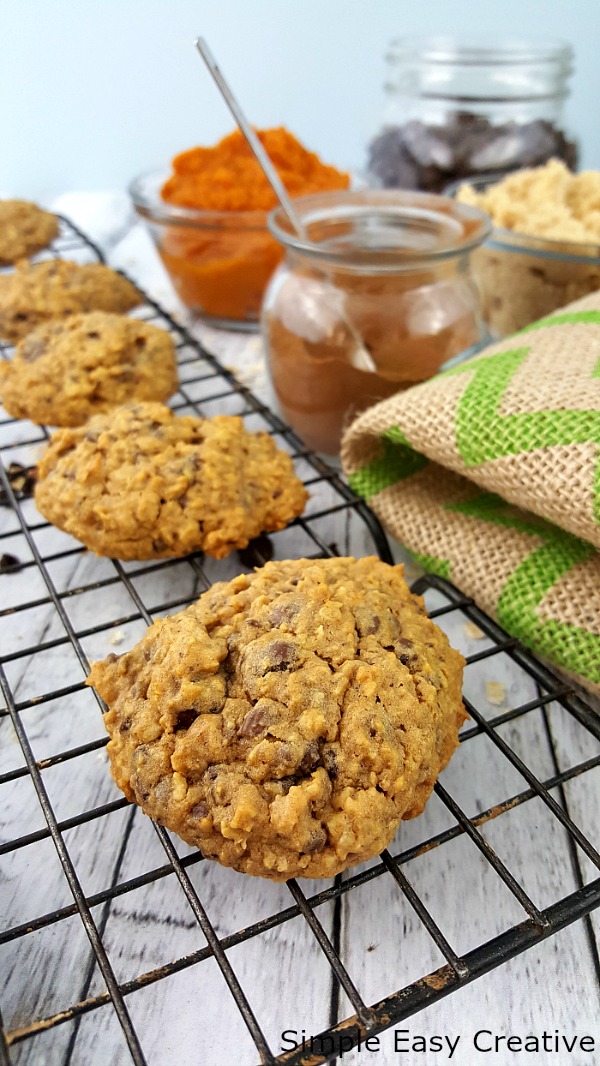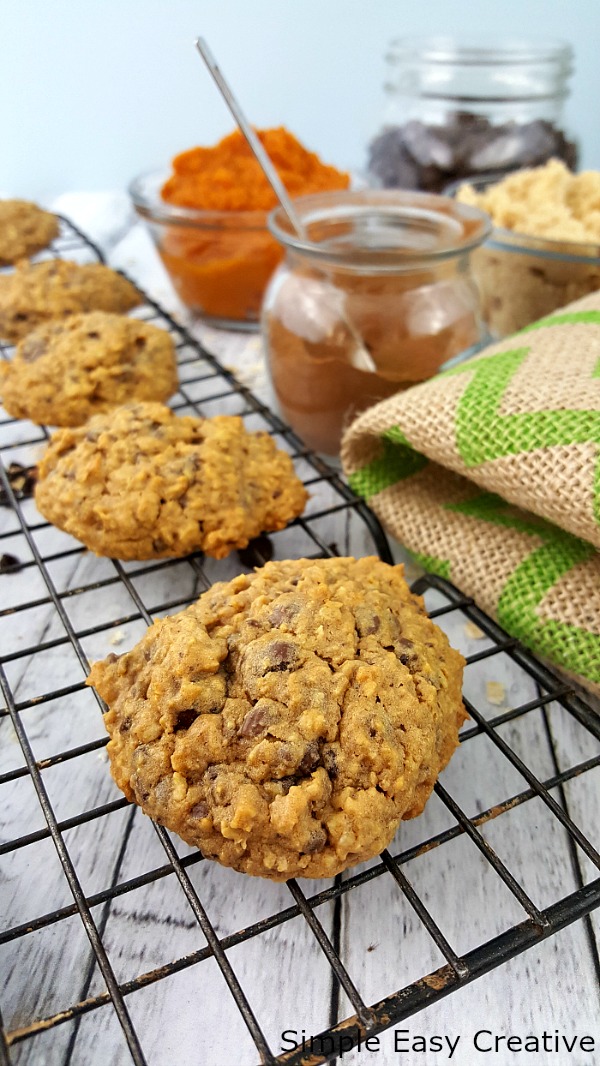 Cookies seem to be one of those desserts that get overlooked at Thanksgiving. There are always lots of pies, cheesecake or even breads but cookies seem to get lost in the hustle. But now we have even more reason not to forget about them.
These Pumpkin Oatmeal Chocolate Chip Cookies are easy to make, packed with flavor and good ingredients and well…of course they are delicious!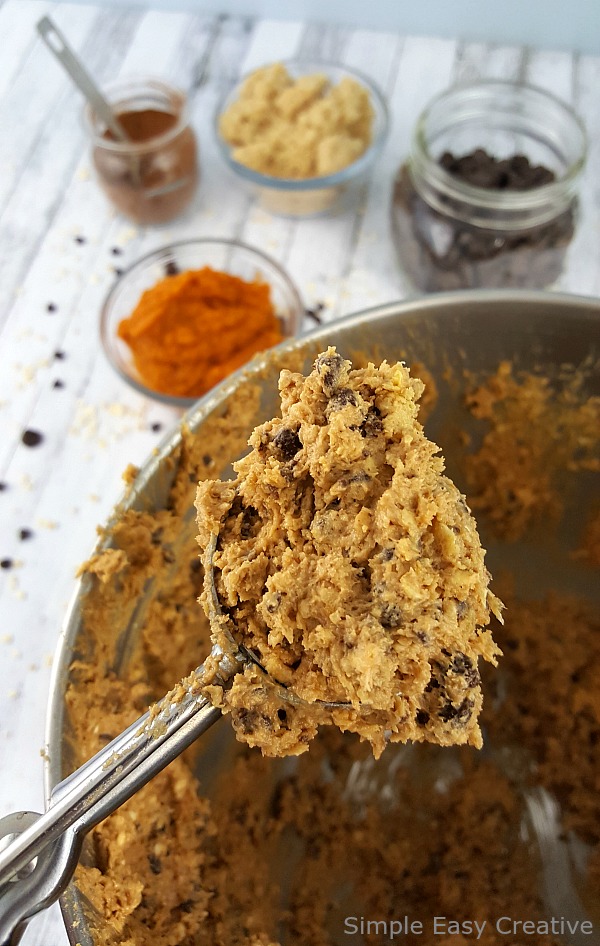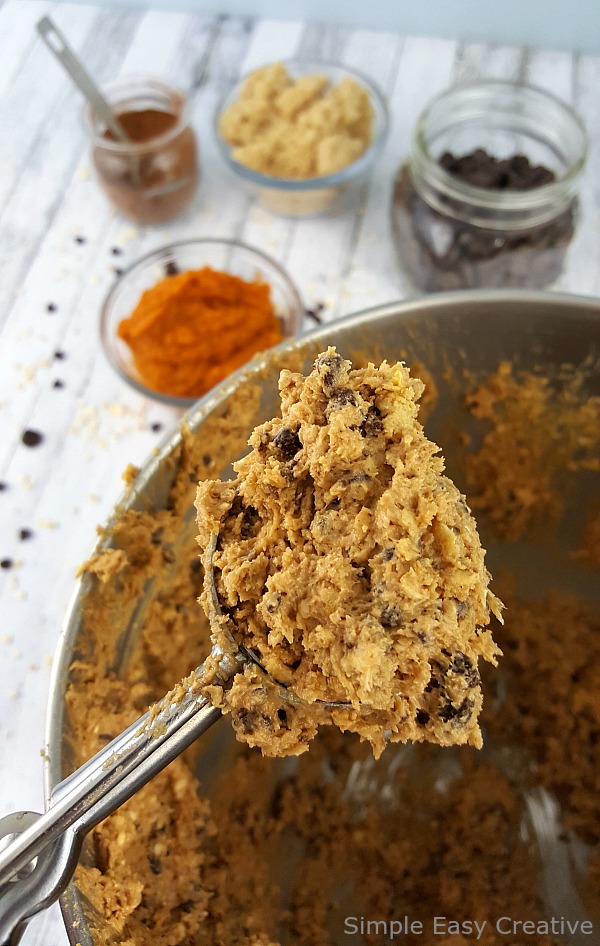 Similar to the Pumpkin Cranberry Cookies, the addition of oats and pumpkin in these cookies make them soft. And the chocolate chips give them the sweetness that the cookies need.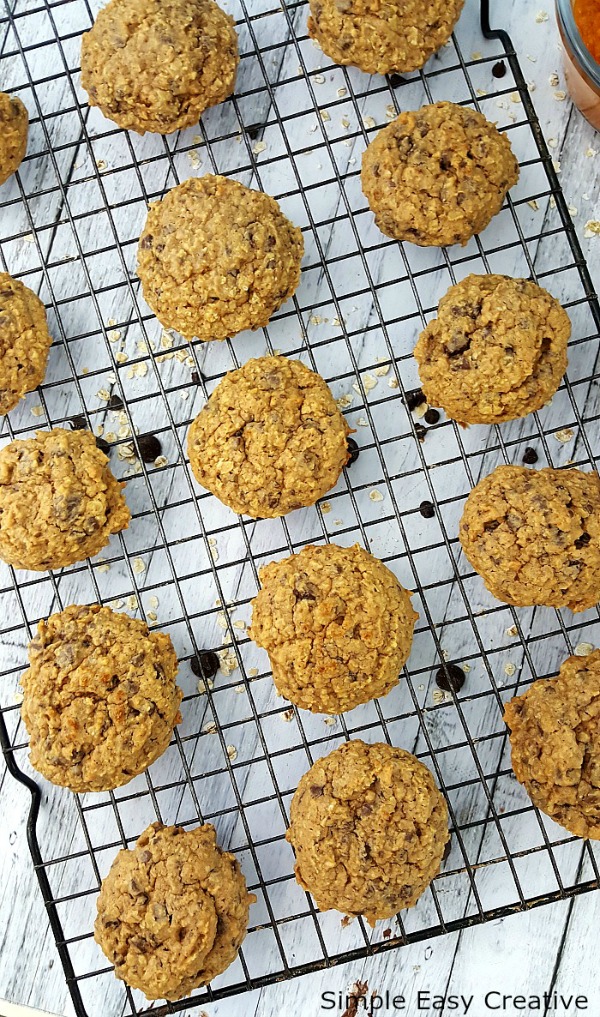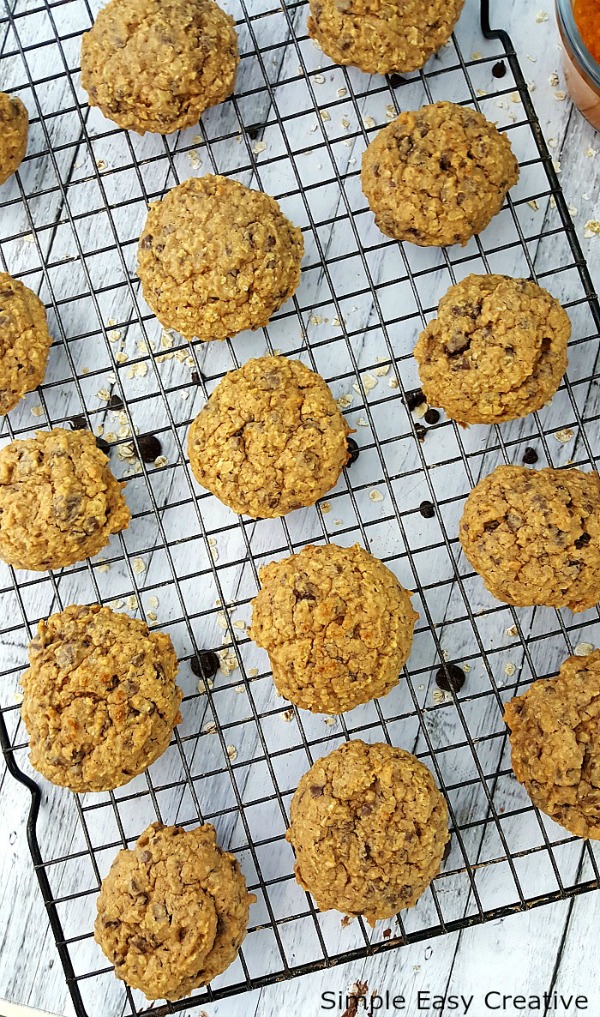 This recipe makes 3 dozen – which is plenty to share with friends. I always pack up a bag full to take to my friends that I swim with in the morning, if I didn't, I would eat the whole batch myself.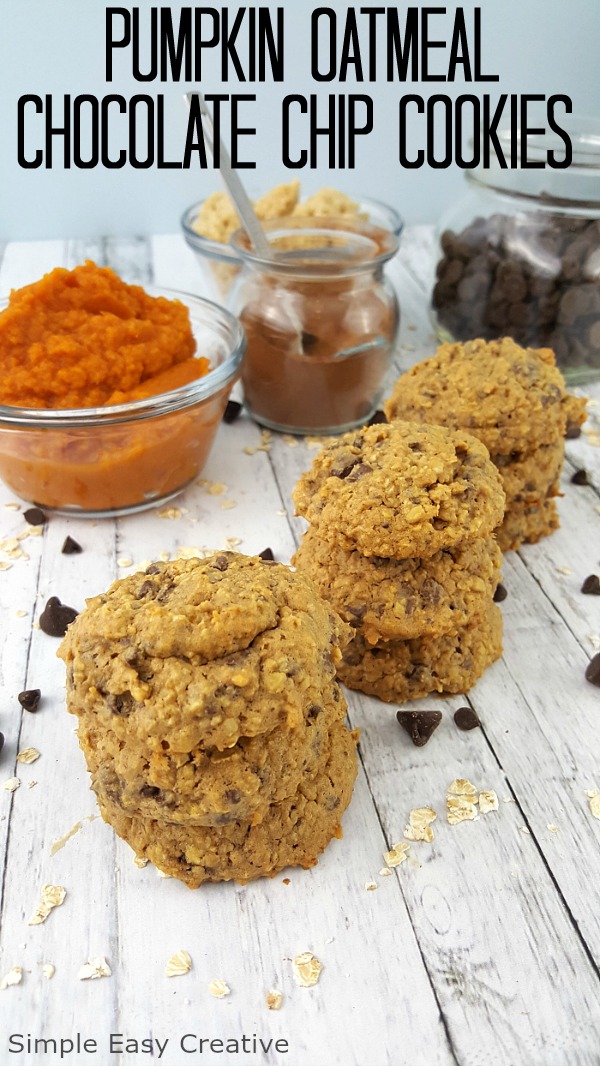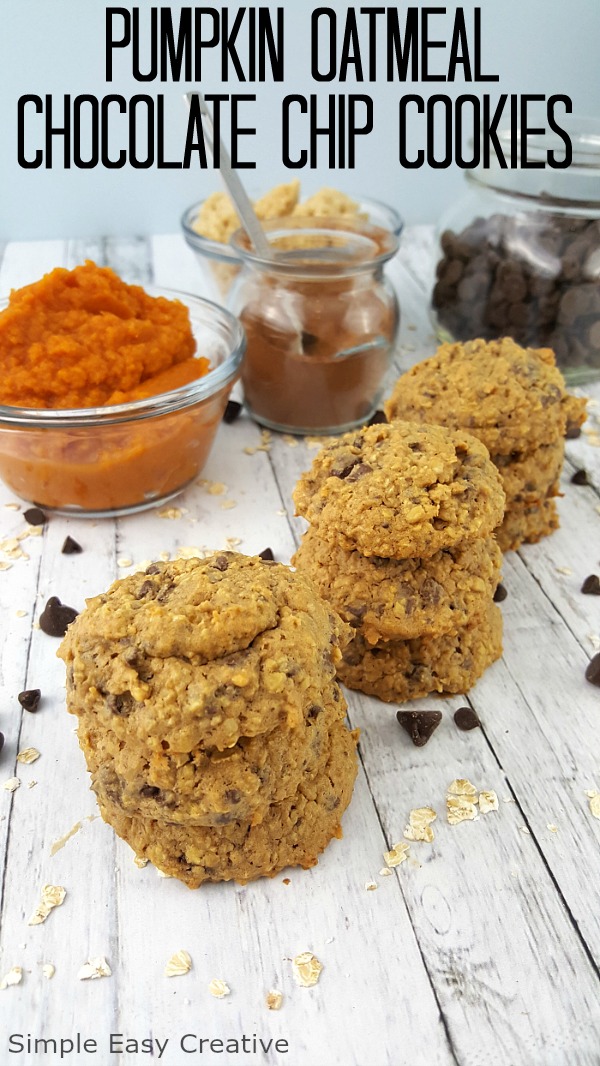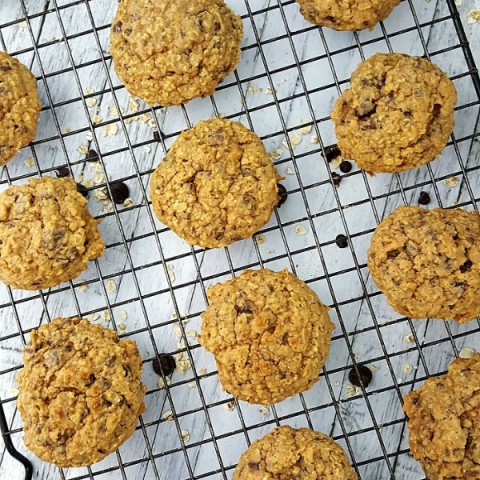 Pumpkin Oatmeal Chocolate Chip Cookies
This twist on the classic cookie is perfect for Thanksgiving, and make them a tad healthier, too! You'll love the delicious aroma that fills your home when these are baking.
Ingredients
1 egg
½ cup (1 stick) unsalted butter, softened
½ cup light brown sugar, packed
¼ cup granulated sugar
½ cup pumpkin puree (not pumpkin pie)
1 tablespoon vanilla extract
2 cups old-fashioned rolled oats
1 cup all-purpose flour
1-1/2 teaspoon pumpkin pie spice - Recipe HERE
½ teaspoon baking soda
Pinch of salt to taste
1 cup semi-sweet chocolate chips
1 cup mini semi-sweet chocolate chips
Instructions
Preheat the oven to 350-degrees F. Line a baking sheet with parchment paper and set aside.
In the bowl of an electric mixer fitted with the paddle attachment, beat together the butter and sugars until creamy.
Add the egg, pumpkin puree and vanilla and mix on medium to combine.
In a medium bowl, whisk together the flour, baking soda, salt and spices. Slowly add a little at a time to the wet mixture.
Add the rolled oats and chocolate to the mixture and mix until combined.
Drop by tablespoonfuls onto the prepared baking sheet and bake for 10-12 minutes until golden brown.
Let the cookies cool 5 minutes on the tray before moving them to a wire rack to cool.
Store leftovers in an airtight container for up to 1 week.
Notes
Note: If you do not have pumpkin pie spice on hand, you can use the following instead:
1 teaspoon ground cinnamon
¼ teaspoon ground nutmeg
⅛ teaspoon allspice
⅛ teaspoon ground cloves
Pinch each of ground ginger and cardamom