With simple ingredients, this Pumpkin Dip goes together in minutes. It is rich and creamy with just the right amount of spices. It's a like pumpkin pie, but in a dip!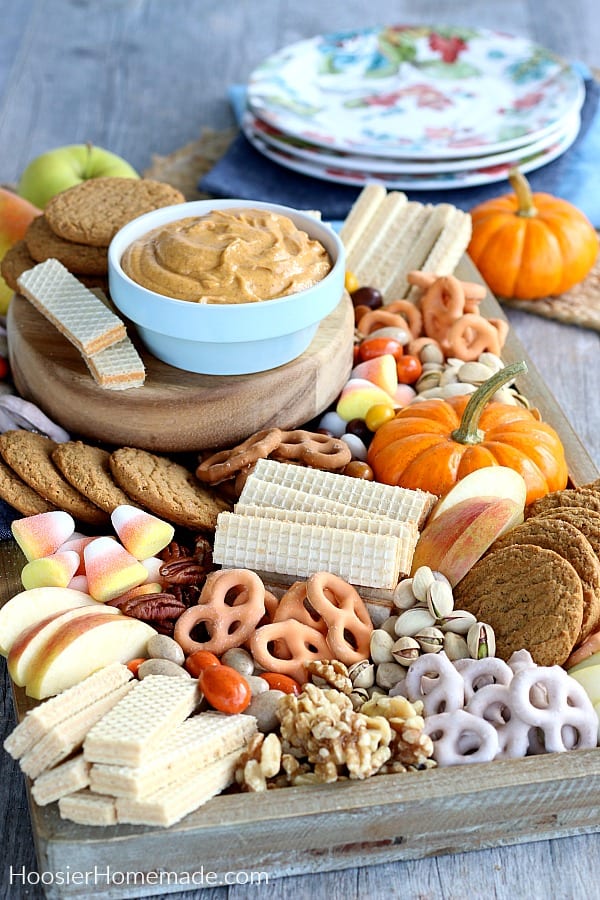 This recipe is brought to you by Voortman Bakery. As always, the opinions are my own.
Well Fall is upon us my friends, and you know what that means – apples, pumpkins, cozy blankets, warm sweaters, and of course eating everything PUMPKIN flavored! When you are hosting your Fall parties, or even tailgating with friends, this Pumpkin Dip and Dessert Charcuterie Board is a MUST make!
After making the S'mores Dip with Dessert Board for Summer, I knew right away I wanted to create one for the Fall season. All of the delicious flavors of Fall in one spot.
Our friends at Voortman Bakery have done it again with their Fall inspired wafers and cookies! All of the Voortman Bakery products are made with no artificial colors or flavors AND no high-fructose corn syrup.
Choose from the new flavors for Fall – Pumpkin Spice and Apple Crisp come in the wafers, and Pumpkin Spice cookies.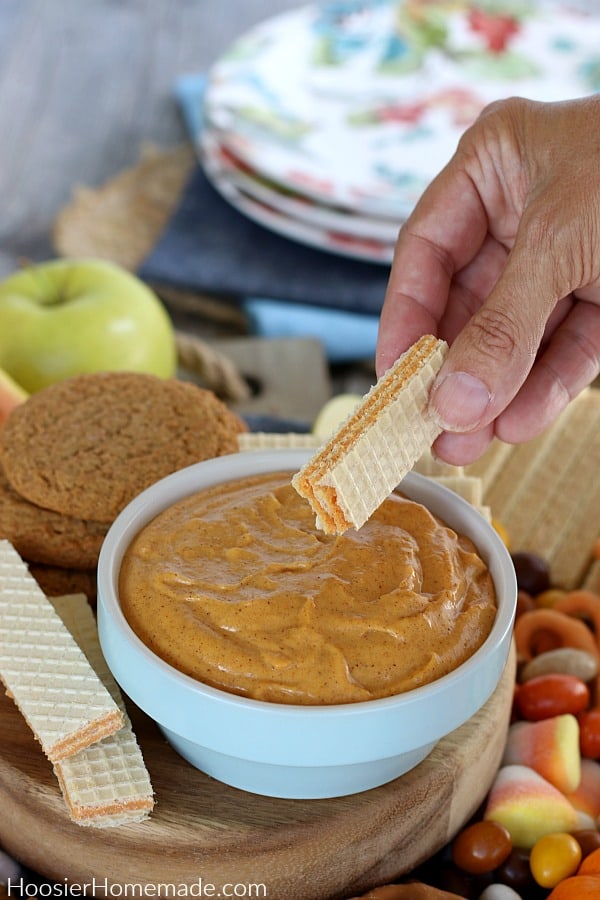 All of their cookies and wafers are made with real ingredients – yes those that you can actually pronounce. The wafers have the traditional light flaky layers of all their wafers, and went perfectly with the Pumpkin Dip.
Let's get started putting together this delicious Fall Dessert Board –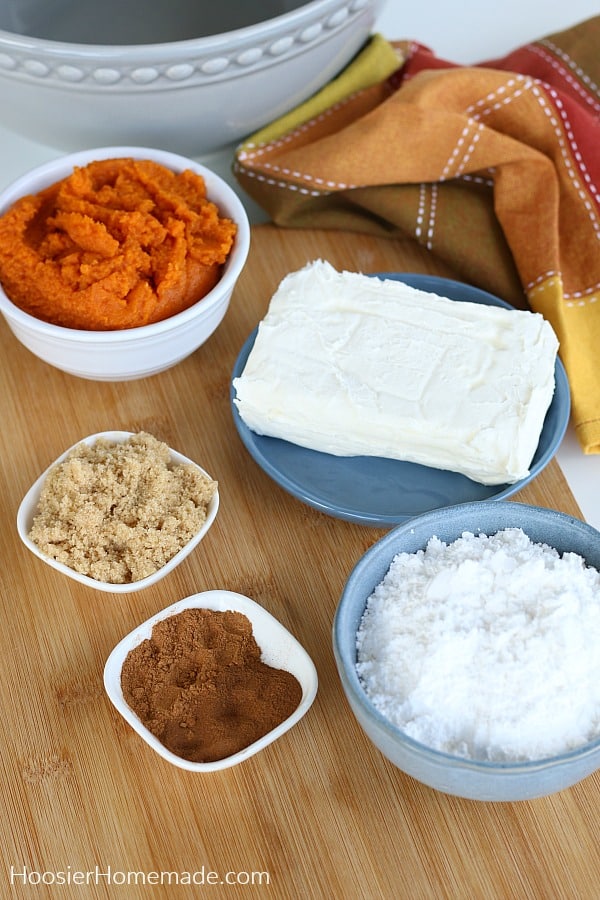 Pumpkin Dip
Ingredients
Cream Cheese – be sure it's nice and soft
Pumpkin – canned pumpkin is fine, just be sure to use pure pumpkin, not pumpkin pie filling
Powdered Sugar
Brown Sugar – the addition of just a little brown sugar gave the dip an extra depth of flavor
Spices – there are a few choices you can use, I used cinnamon and pumpkin pie spice. You can also use ground ginger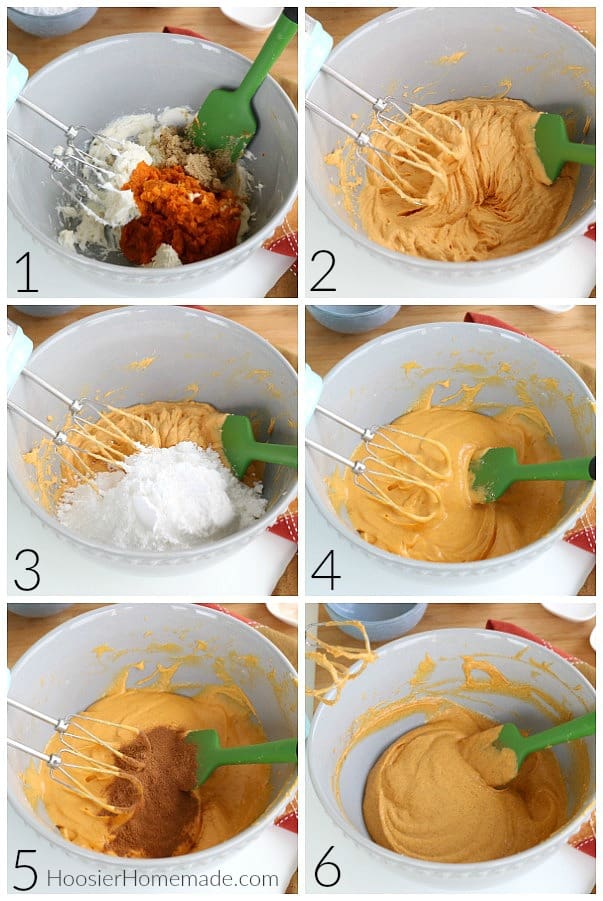 Putting together the Pumpkin Dip Recipe takes just minutes and can be made ahead.
Cream the cream cheese until fluffy, then add the pumpkin and brown sugar
Beat until well combined and creamy
Add powdered sugar
Begin beating slowly so the sugar doesn't fly everywhere, beat until creamy
Add the spices
Beat until well combined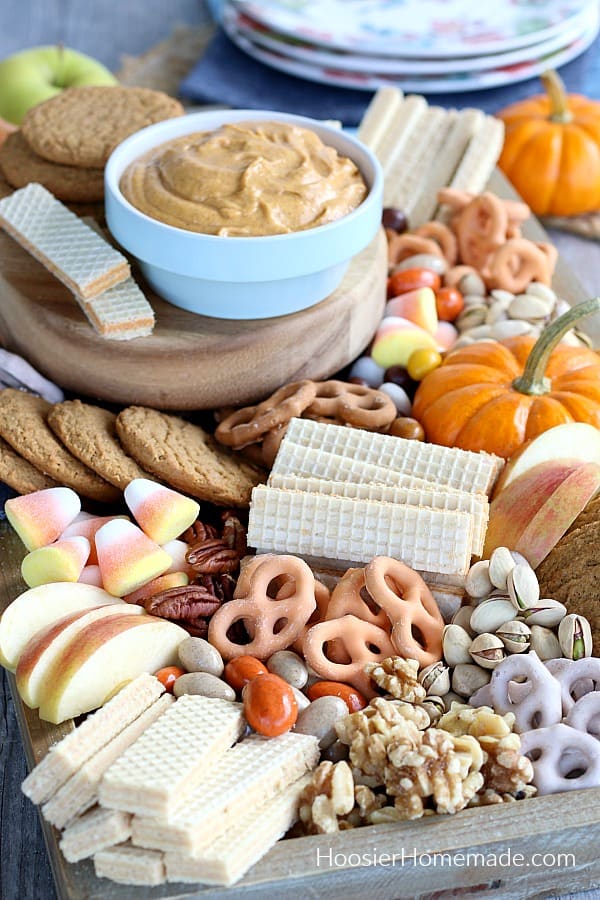 After the dip is ready, it's time to start building the dessert board. You can use any ingredients you like, here is what I used –
Voortman Bakery Wafers – Apple Cider and Pumpkin Spice
Voortman Bakery Pumpkin Spice Cookies
Apples
Pears
Candy Corn Gummies – found at a local grocery store
Chocolate covered pretzels – Salted Caramel, Apple Cider and Pumpkin Spice – found at a local grocery store
Pumpkin Pie Almonds – found at a local grocery store
English Toffee Peanut Chocolate Candies
Nuts – Walnuts, Pecans and Pistachios
Fresh mini pumpkins to add color
The ideas are endless of what to add. Have fun and learn how to make your own Charcuterie Board.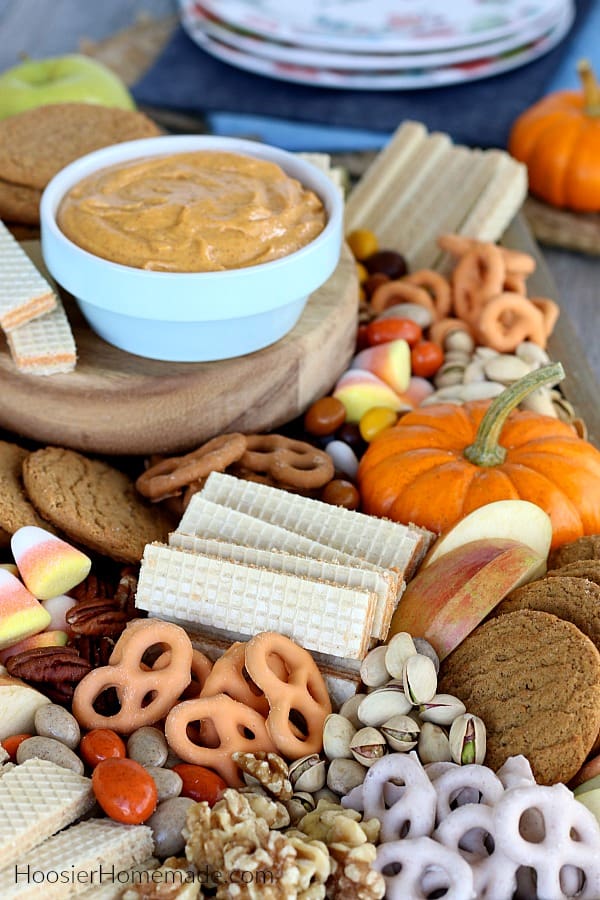 To create the Charcuterie Dessert Board, begin by placing the bowl of Pumpkin Dip in a bowl. Then add the larger items first, like the Pumpkin Cookies and Wafers. Now add the medium items, and then the smaller ones.
Pumpkin Dip – Frequently Asked Questions
What is the different between Pumpkin Dip and Pumpkin Fluff?
They have very similar ingredients, and many home cooks will make them the same. If you want a more fluffier dip, you can add a tub of Cool Whip to this recipe. The Pumpkin Fluff recipe I use also does not have cream cheese in it.
Can I make the dip ahead?
Absolutely! And I would suggest you do, that way the spices are incorporated really well. You can serve it chilled or at room temperature.
How long does the dip last?
You can keep it in an airtight container in the refrigerator for up to 1 week – if it lasts that long and everyone doesn't eat it first.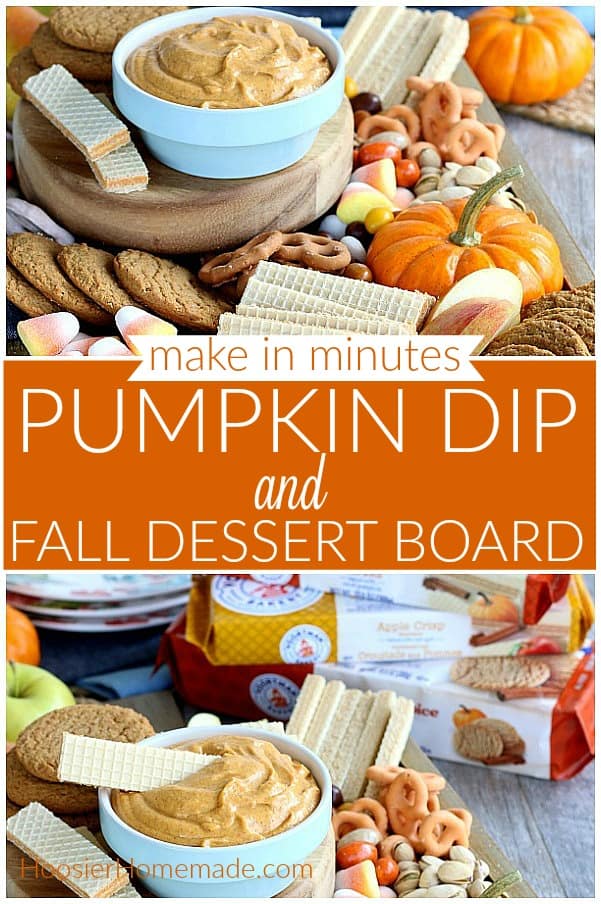 You may also like these recipes using Voortman Bakery cookies –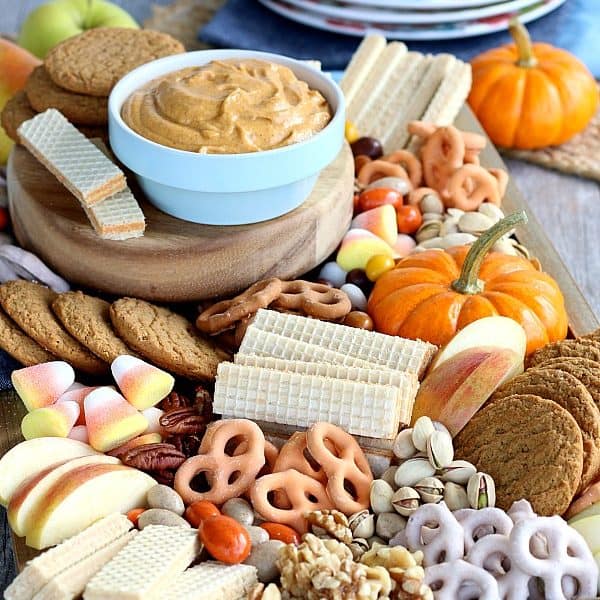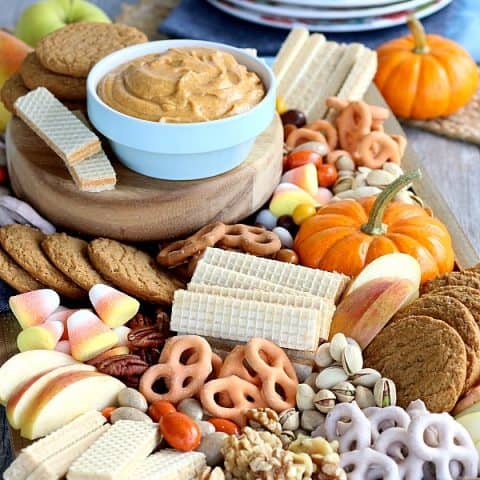 Pumpkin Dip
Ingredients
1 package (8 oz) cream cheese, softened
1 cup canned pure pumpkin, NOT pumpkin pie filling
1 3/4 cups powdered sugar
2 tablespoons brown sugar
1 teaspoon ground cinnamon
1 teaspoon pumpkin pie spice
Instructions
In a large bowl, beat the cream cheese until fluffy, about 2-3 minutes
Add pumpkin and brown sugar, beat until creamy
Add powdered sugar and beat
Add spices and beat until creamy
Transfer to airtight container or serving bowl
Store in refrigerator until ready to serve
Store leftovers in refrigerator