Create a special gift with these Free Thanksgiving Printables! Wrap a loaf of bread or tie a tag on a special treat for the neighbors, friends, teachers, co-workers and more!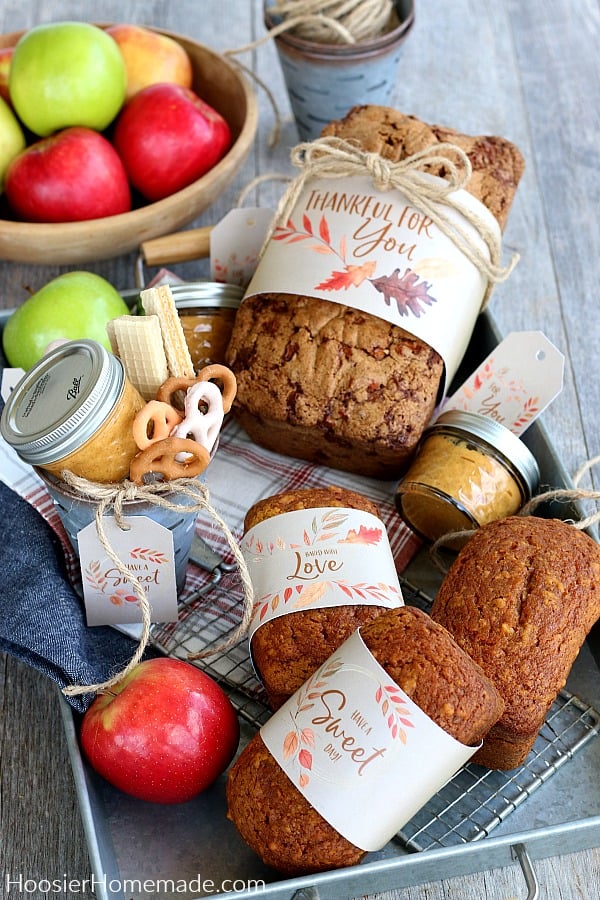 Giving an unexpected gift is always special! Sure it's great to give gifts for the bigger holidays or celebrations like Christmas and Birthdays. Those times when people don't expect a gift can be just as special.
Bread Recipes for Thanksgiving Printables
And who wouldn't love to get a fresh baked loaf of bread? Now, you know we keep it simple around here, so you can certainly buy a loaf at the grocery store or bakery, or quickly whip up one of these quick bread recipes –
And if you are looking for more ways to give bread as gifts during the holiday season, these Bread Gift Ideas are simple and easy!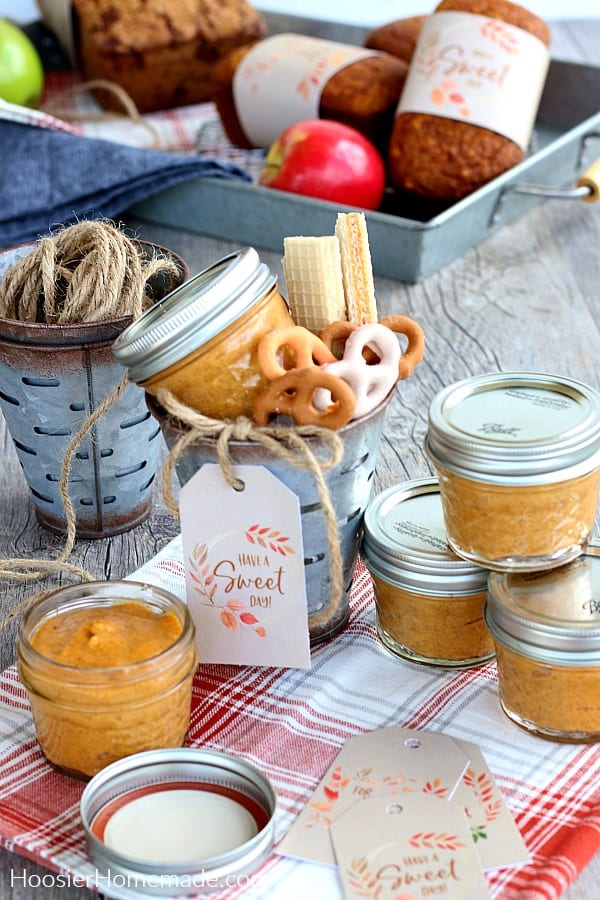 Or if giving bread is not on your list, add these Thanksgiving Printable tags to a small container with Pumpkin Dip and treats to dip with.
These printables are part of our FREE Monthly Printable Club.
When you join the Monthly VIP Printables Club you will have instant access to ALL of the Exclusive printables we have shared with this special group!
Enter your name and email below! We will send over the FREE Thanksgiving Printables, and you will be ready to give a special gift!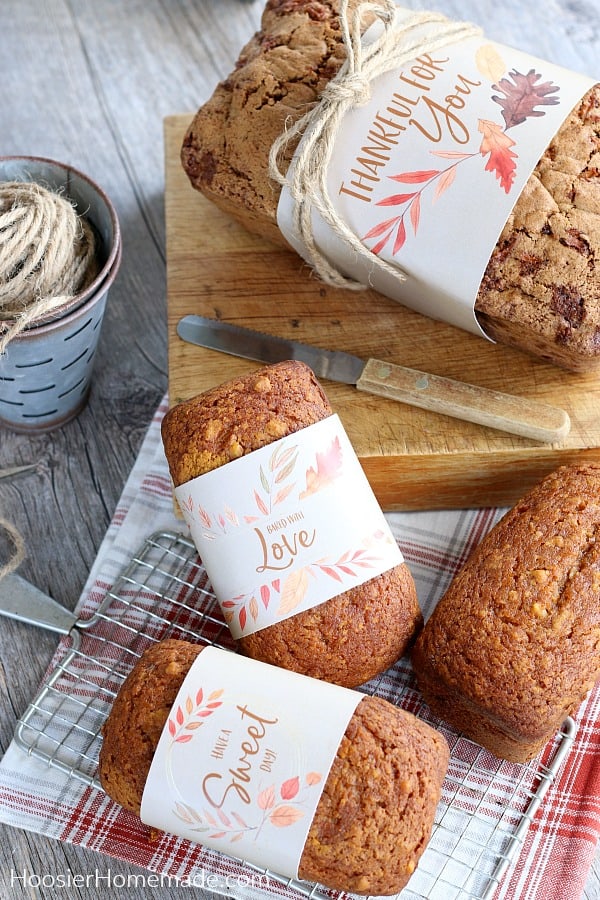 Now that you are done putting together these fun little gifts, who will you give it to? Here are a few ideas for you to think about –
Hostess – are you heading to a party, I bet the hostess would love to have this a special treat to enjoy after the party is over.
Teacher – I bet teachers receive lots of candy and goodies during the holidays, why not give them something different?
Neighbor – do you have a neighbor that you would like to give a gift to but have no idea what they would like? I bet they would love this a loaf of bread or fun treat.
Co-Worker – do you like giving gifts to those people you spend your days with? I bet the whole office would be buzzing about your special bread gifts!
Looking for more Thanksgiving Printables? These Printable Place Cards for Thanksgiving are super cute!