St Patrick's Day Desserts
St Patrick's Day Desserts – are you ready for some fun and easy desserts to celebrate? These 24 Irish desserts include Traditional Irish Desserts, Green Desserts and St. Patrick's Day Cupcakes too! And you guessed it – they are easy to make, great to take to parties, give as gifts and of course, enjoy a fun celebration with your family.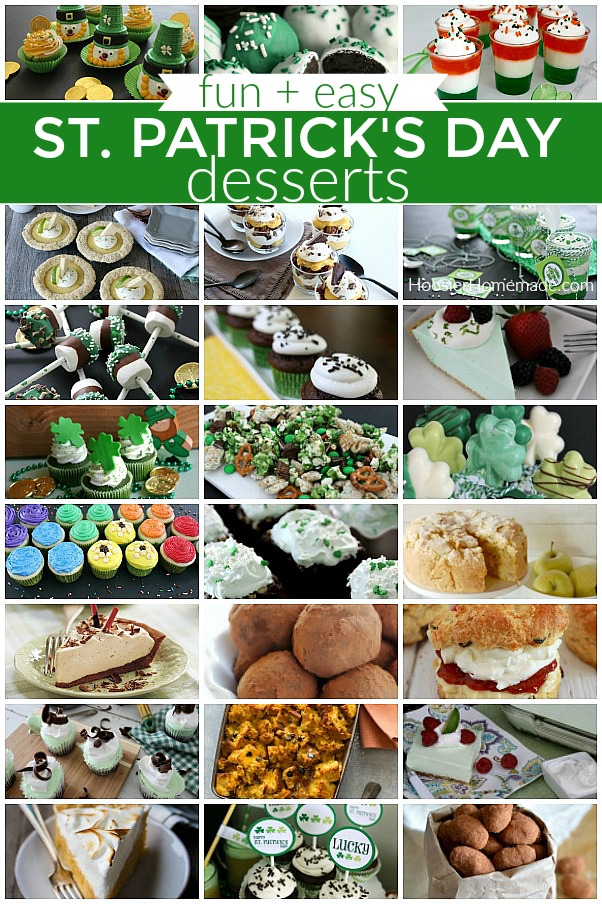 St. Patrick's Day is one of those holidays that everyone loves – it's low key, doesn't take a lot of preparation, and is just plain fun. Whether you are making a St. Patrick's Day Crafts with this kids, hunting down the Leprechaun and trying to trap him, giving cute little gifts or serving a St. Patrick's Day dinner complete with St. Patrick's Day Desserts – we have you covered!
St. Patrick's Day Desserts
From super easy one ingredient chocolate pops to snack mix to cakes, pies, mint desserts and cupcakes – this round up of St. Patrick's Day Desserts has something for everyone!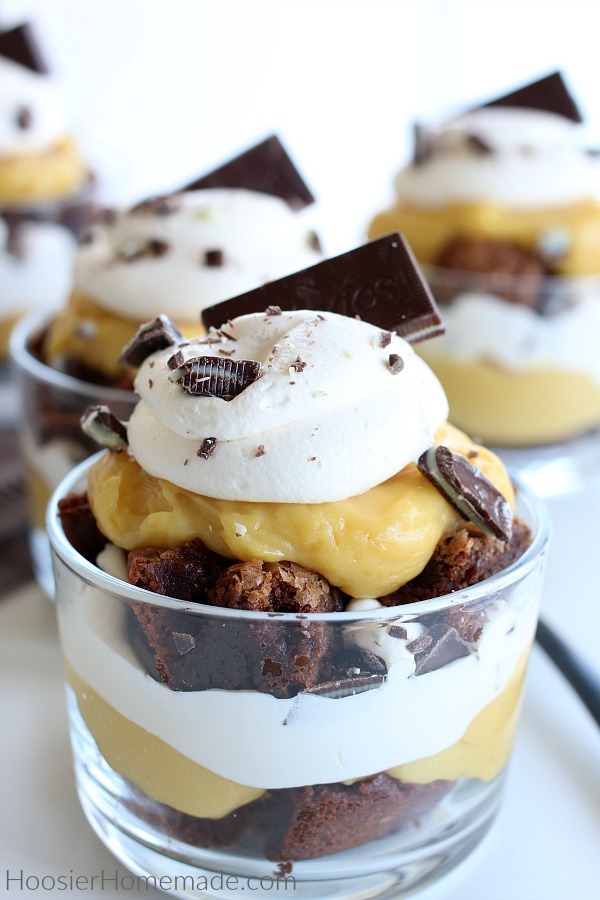 This luscious dessert is super easy to make! Thin Mint Trifle with layers of Thin Mint Brownies, Pudding made with Bailey's Irish Cream creamer, Whip Cream and Chocolate Mints!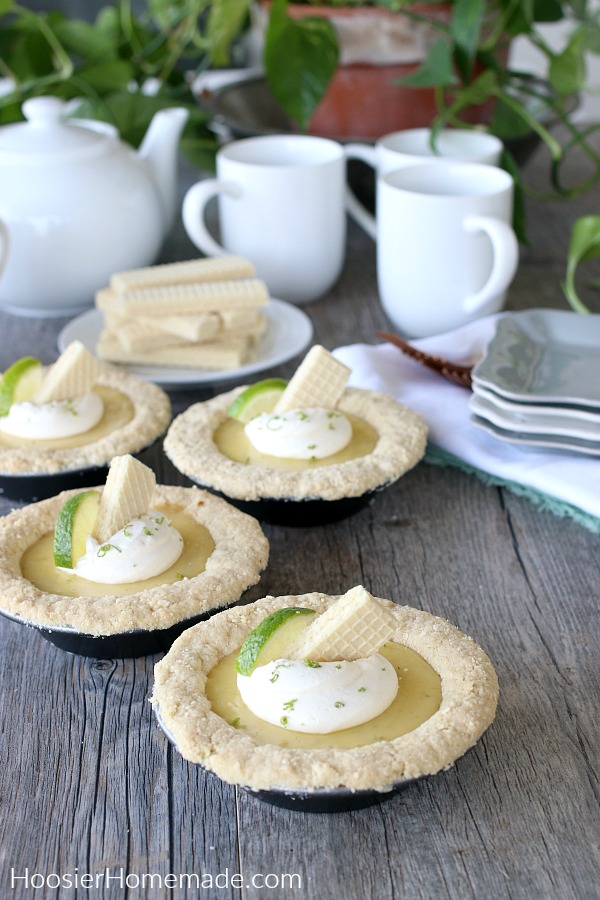 These Mini Key Lime Pies start with a Key Lime Wafer Cookie Crust and filled with a creamy easy Key Lime Pie Recipe that takes only four ingredients.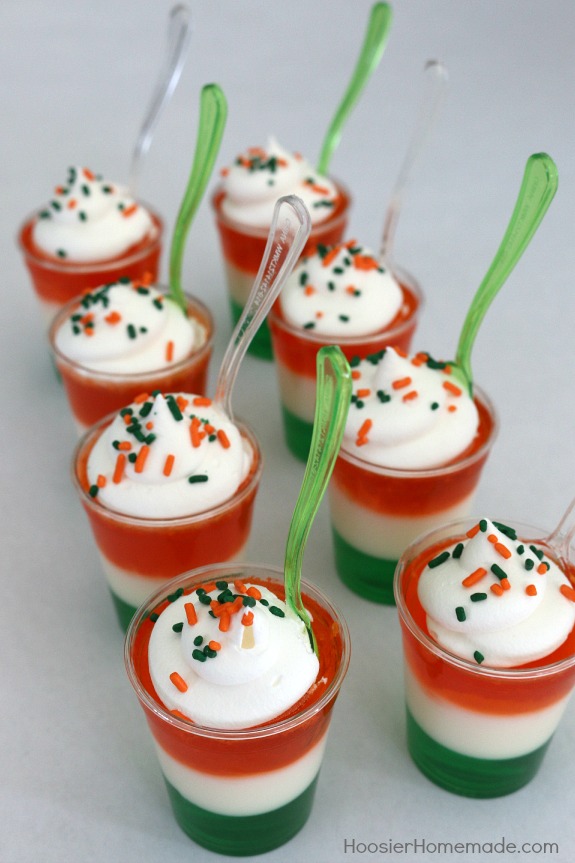 Make these Irish Jello Shots, with the colors of the Ireland flag and put them in plastic shot glasses. You can make them with or without alcohol.

Everyone loves Oreos! And these Mint Oreo Truffles couldn't be easier and delicious. Just 3 simple ingredients is all you need.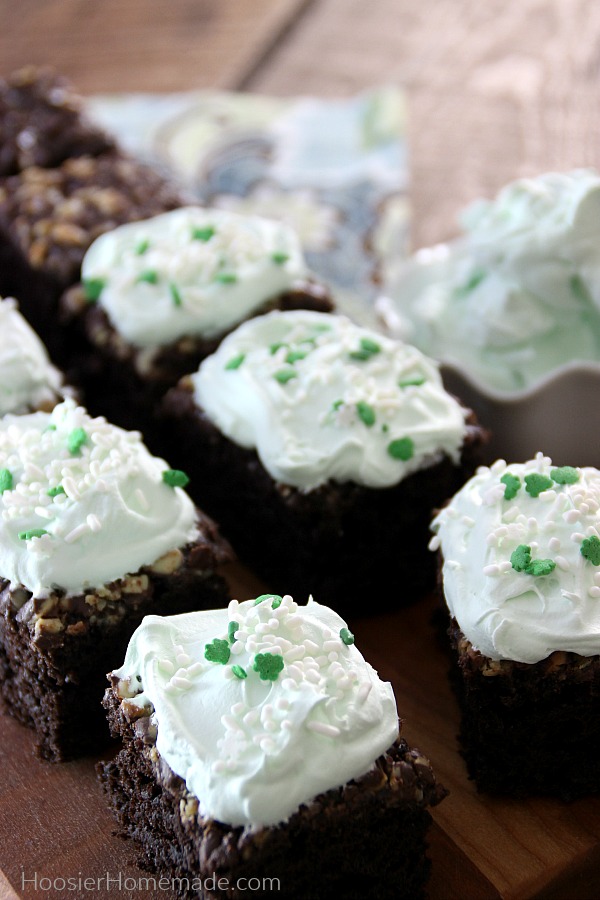 Chocolate and Mint – one of the best pairings, in my opinion, for a dessert. This St. Patrick's Day Dessert is perfect with the addition of Mint to my favorite brownie that has only 3 ingredients! Add a delicious fluffy frosting to the top and you have a winner!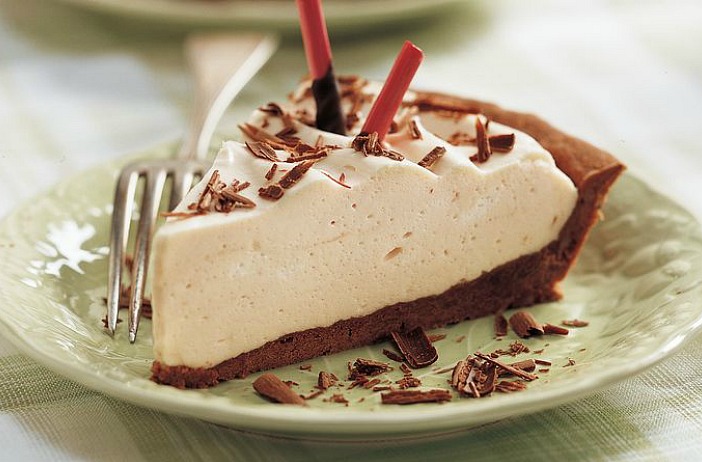 Chocolate crust with fluffy filling made with Irish cream liqueur, marshmallows and whipping cream – from Betty Crocker.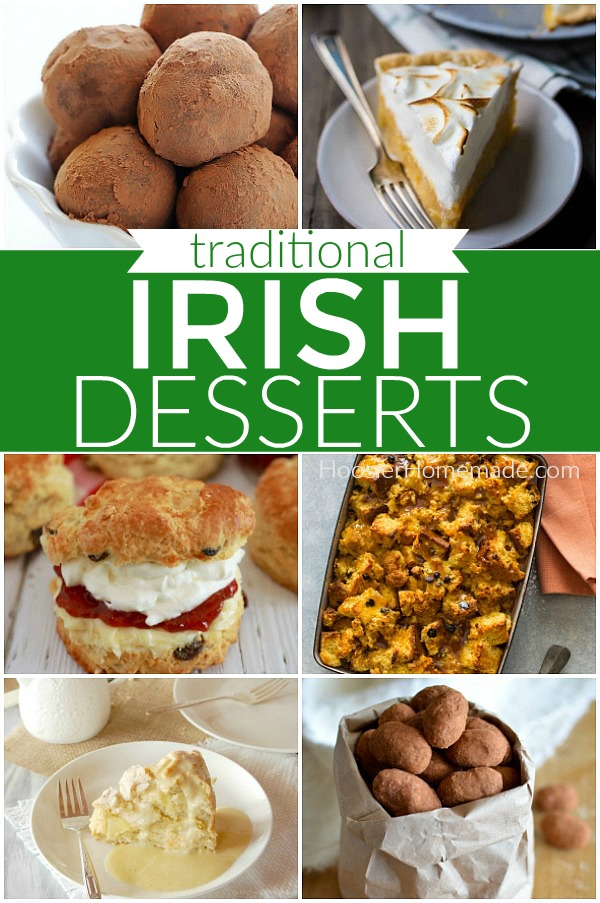 Traditional Irish Desserts
Whether you are from an Irish family, or enjoy celebrating on St. Patrick's Day, having a fun meal complete with Corned Beef, Shepherd's Pie, or Irish Stew served with Irish Soda Bread – you can't forget the Traditional Irish Desserts.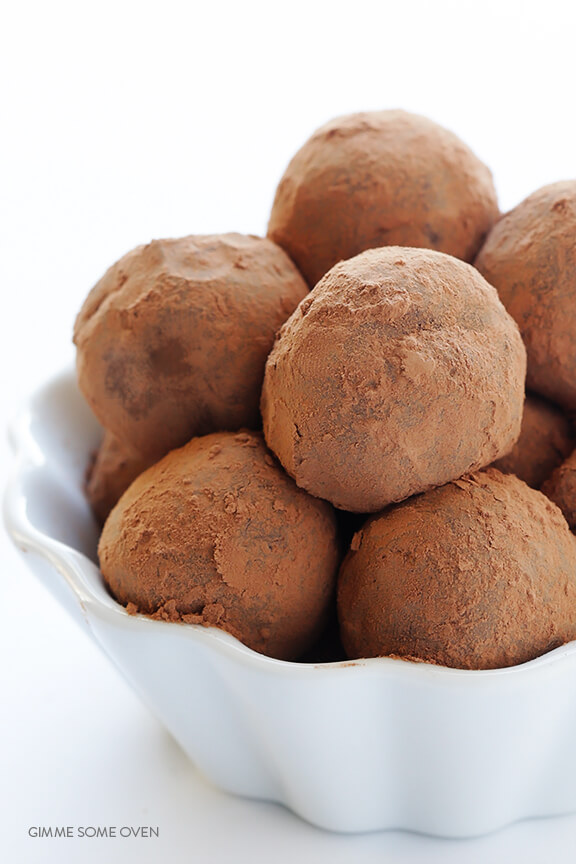 These easy to make Irish Whiskey Truffles take only 5 ingredients. Gimme Some Oven shares her recipe.
These authentic Irish Scones are from Bigger Bolder Baking. She is sharing a recipe she grew up with in Ireland.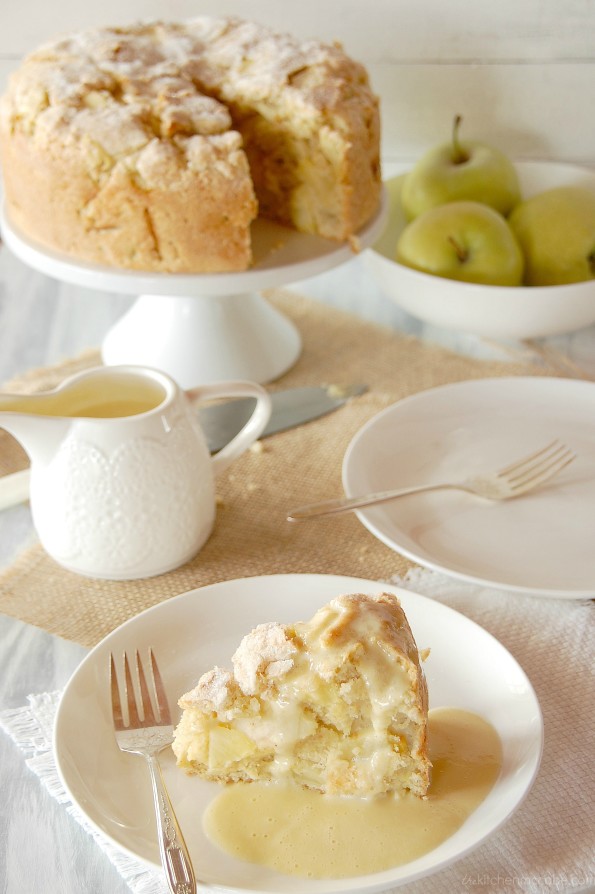 This Irish Apple Cake is tender and soft and jam packed with apples, and comes with a Custard Sauce recipe too – from The Kitchen McCabe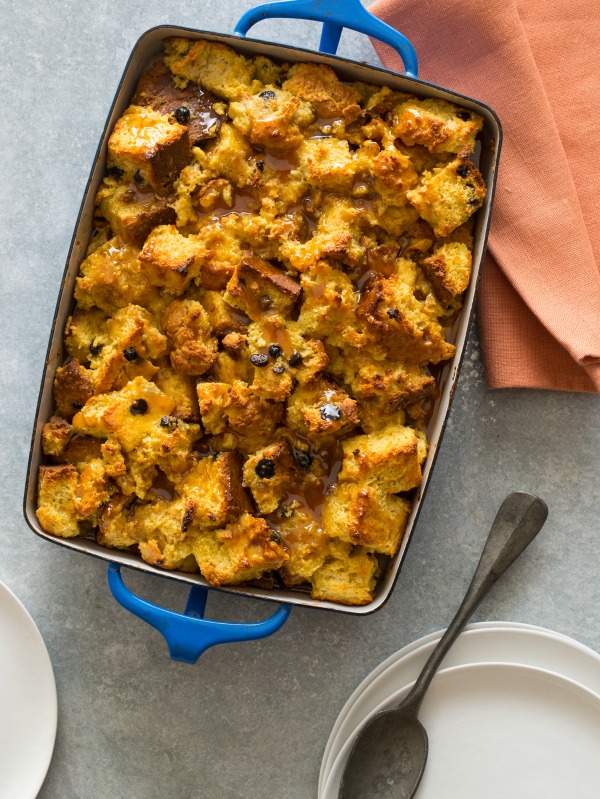 Irish Soda Bread is a very traditional bread for St. Patrick's Day. Spoon Fork Bacon has turned it into bread pudding.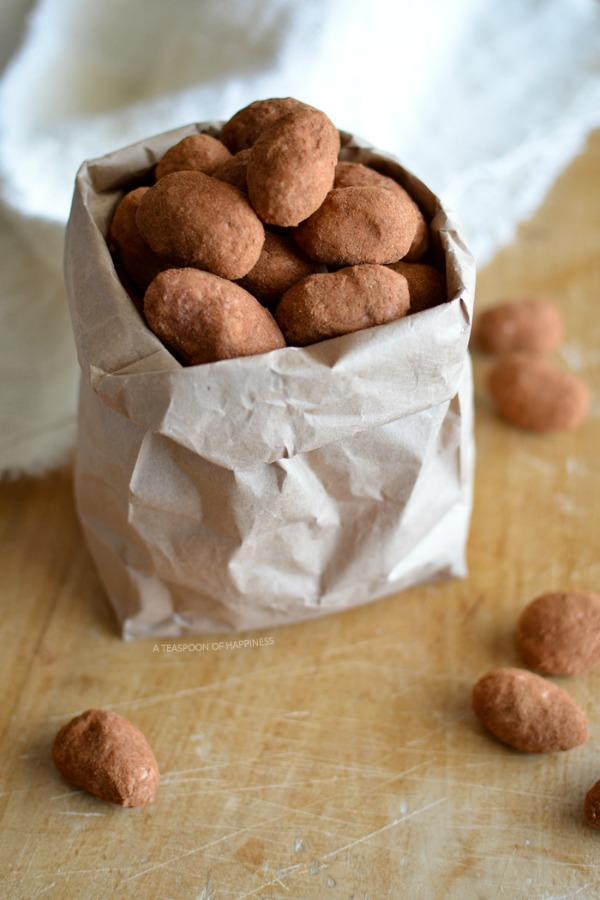 Stuffed with sweet ingredients like cream cheese, coconut and cinnamon, these Irish Potato Candy from Simply Whisked are a fun traditional Irish Dessert that originated in Philadelphia.
And if you would like a recipe with liquer, these Boozy Irish Potato Candy from The Farm Girl Gabs look delicious!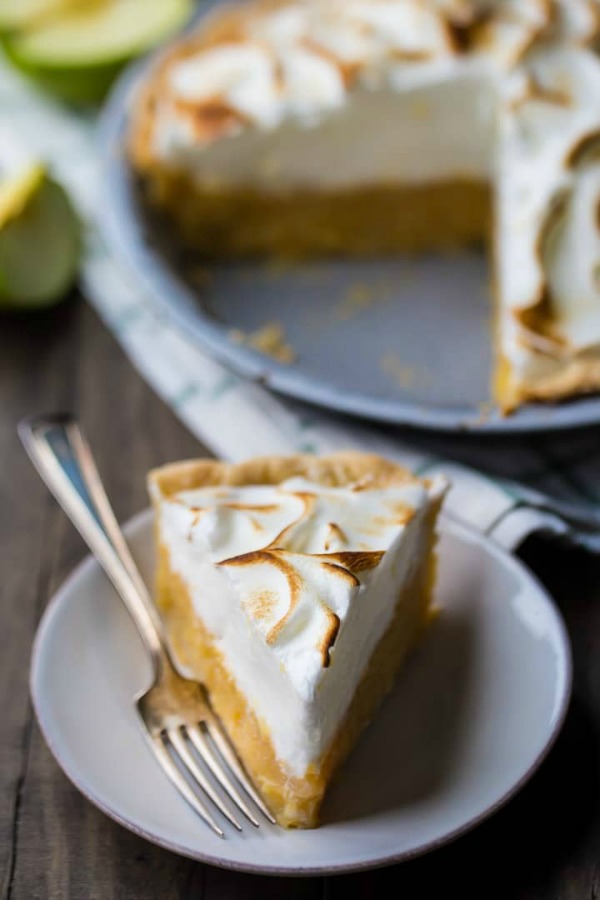 This traditional Irish Apple Amber has a buttery crust, creamy apple filling and topped with a heavenly meringue – from Baking a Moment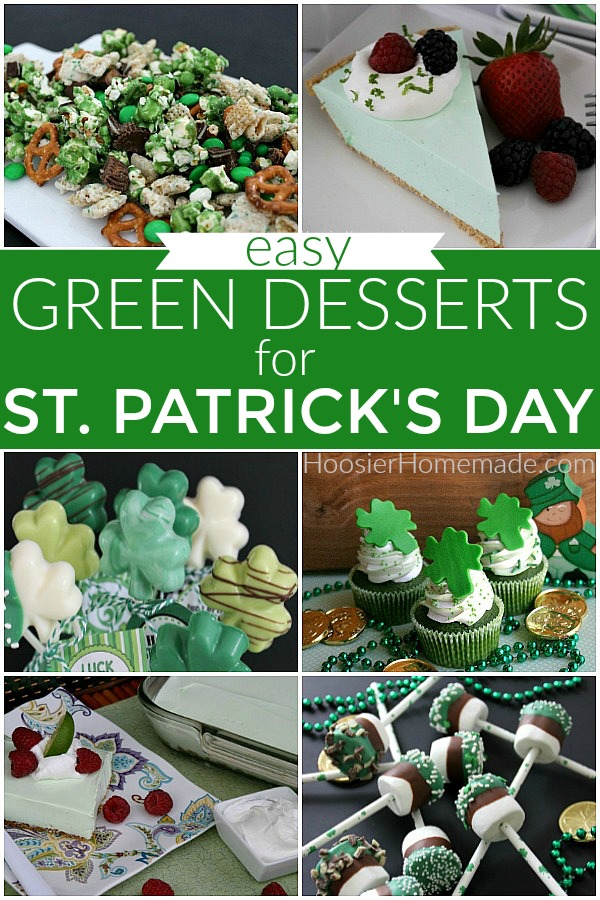 Green Desserts
Everyone has a little Leprechaun in them on St. Patty's Day. In Chicago, they even turn the river green – how fun is that? These green desserts are sure to make everyone feel even a wee bit Irish on March 17th.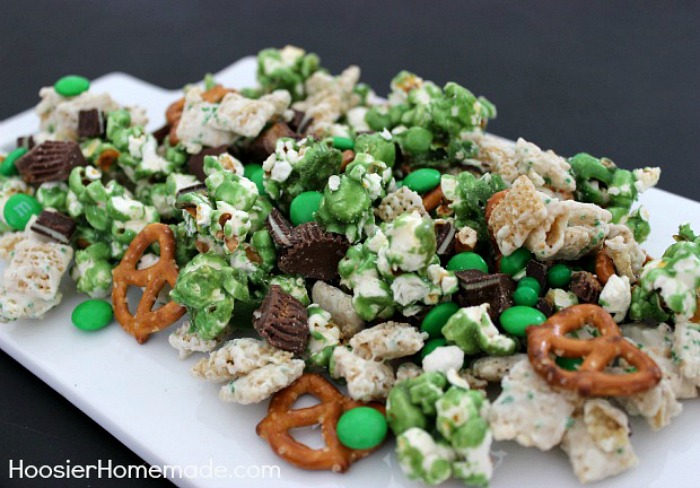 Luck of Irish Party Mix is perfect for parties, to enjoy at home or even give as gifts – with Green Caramel Corn, Chocolate Chex Cereal, Pretzels, Candy and more…you can't go wrong!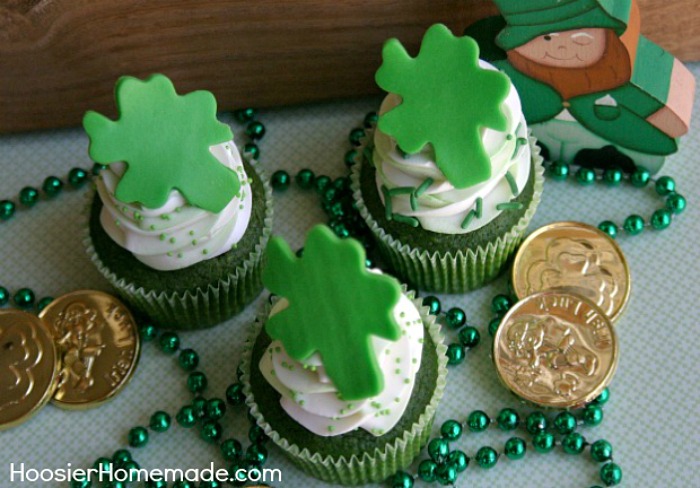 Just like the ever so popular Red Velvet, these Green Velvet Cupcakes have a chocolate flavor but are a festive green color for St. Patrick's Day. Added to the top is a shamrock made from my favorite Candy Clay.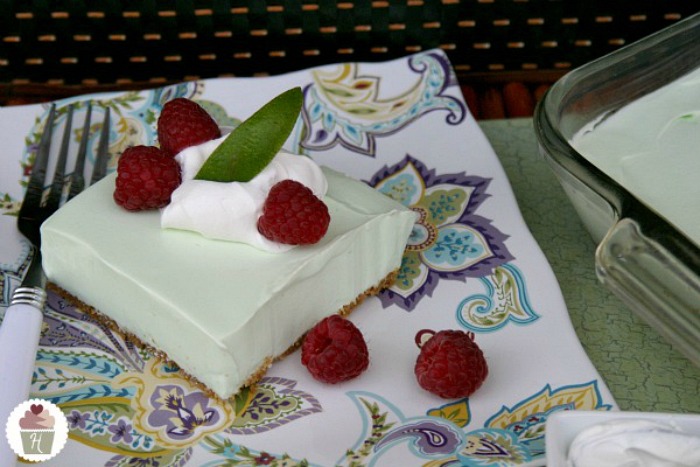 This Key Lime Dessert is not only a perfect St. Patrick's Day Dessert, but would be a delicious addition to your Easter brunch or Spring Party.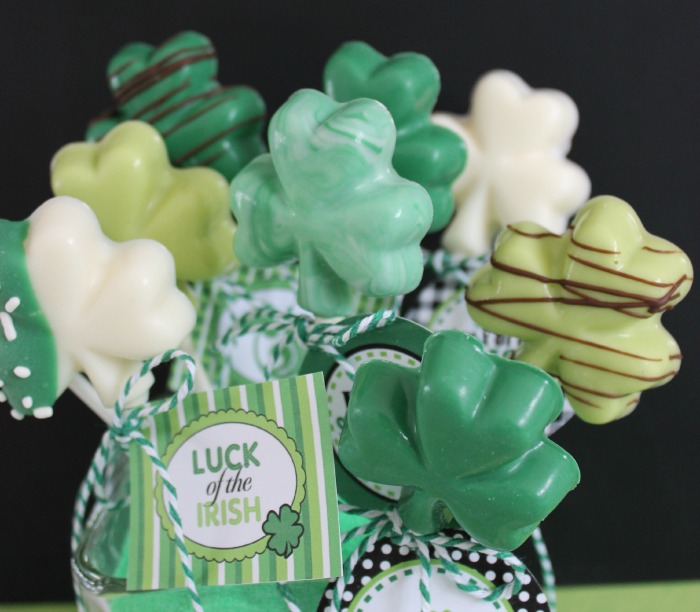 Shamrock Pops are made with 1 ingredient and a couple simple supplies, they are perfect for classroom treats, gifts for friends or neighbors or a treat for the kiddos! And they have an adorable FREE St. Patrick's Day Printable too!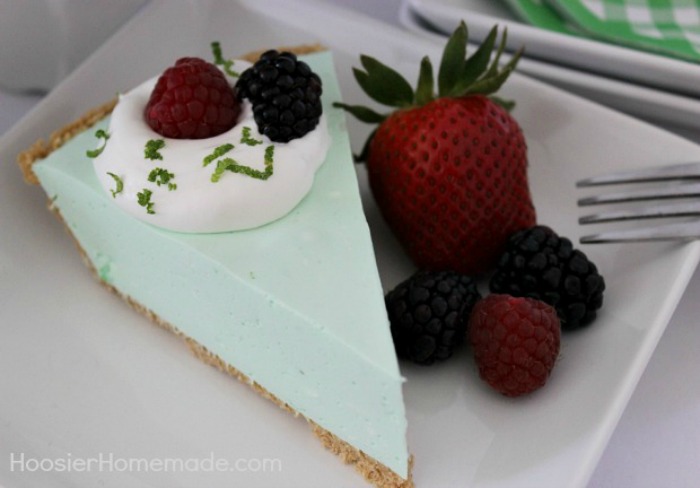 Using a store bought graham cracker crust makes this recipe really easy, you can of course make your own, they are pretty easy. Serve with a dollop of Cool Whip, a sprinkle of lime zest and fresh berries for an elegant yet easy St. Patrick's Day dessert.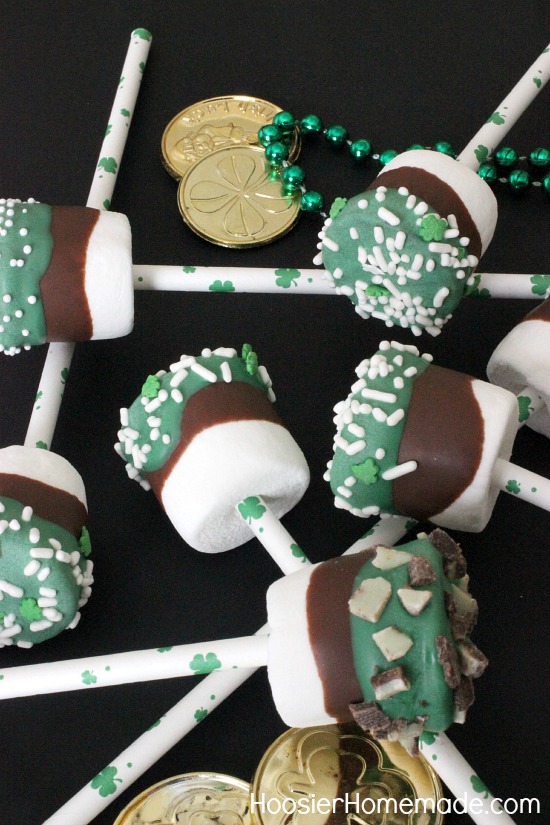 These Grasshopper Marshmallow Pops are super easy and take on 3 ingredients plus sprinkles if you like, and only about 15 minutes. The kiddos (and adults) will love them!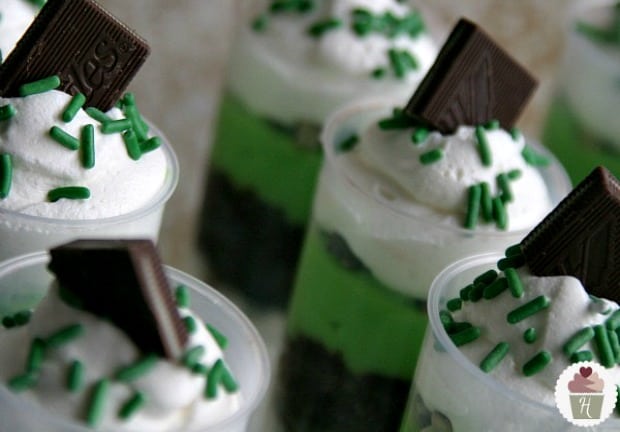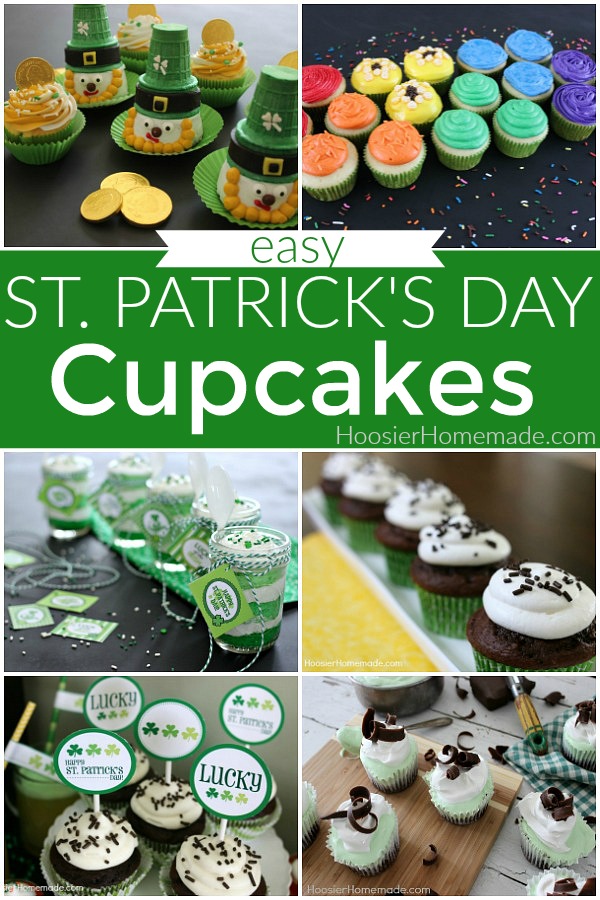 St. Patrick's Day Cupcakes
Well you know it wouldn't be a holiday around here if we didn't celebrate with cupcakes! This St. Patrick's Day Cupcakes are fun for the kids to help with too.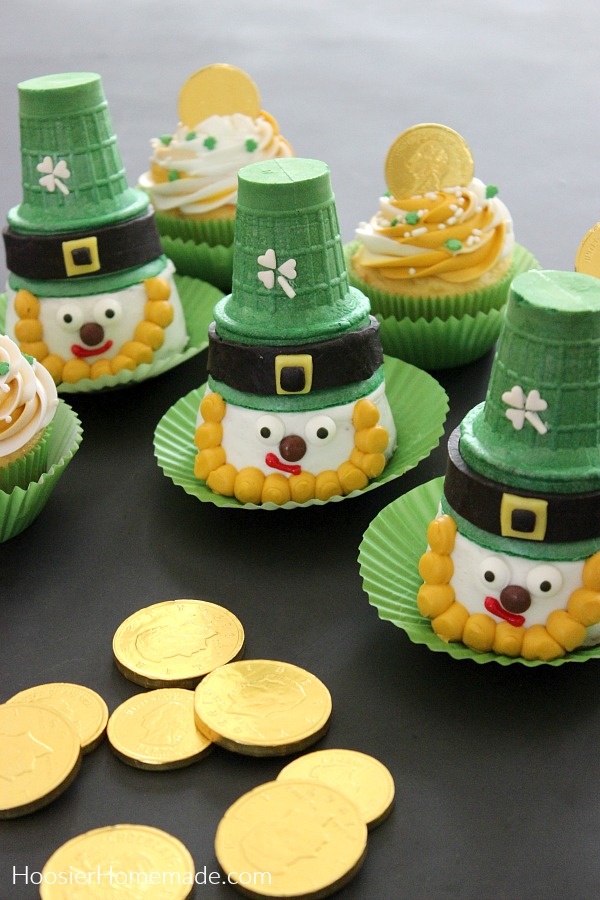 Just like the Uncle Sam Cupcakes I made for Fourth of July, the Leprechaun head is a cupcake, topped with a fun green ice cream cone, a strip of black Candy Clay and a gold buckle.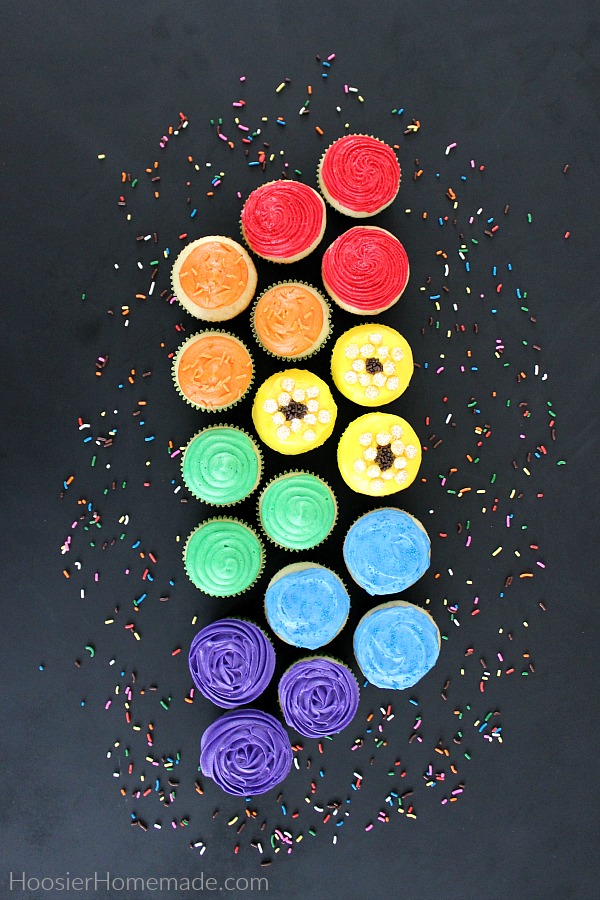 Eat a rainbow they say – surely they mean eat Rainbow Cupcakes, right? Red, Orange, Yellow, Green, Blue and Purple frosted cupcakes are decorated with different techniques.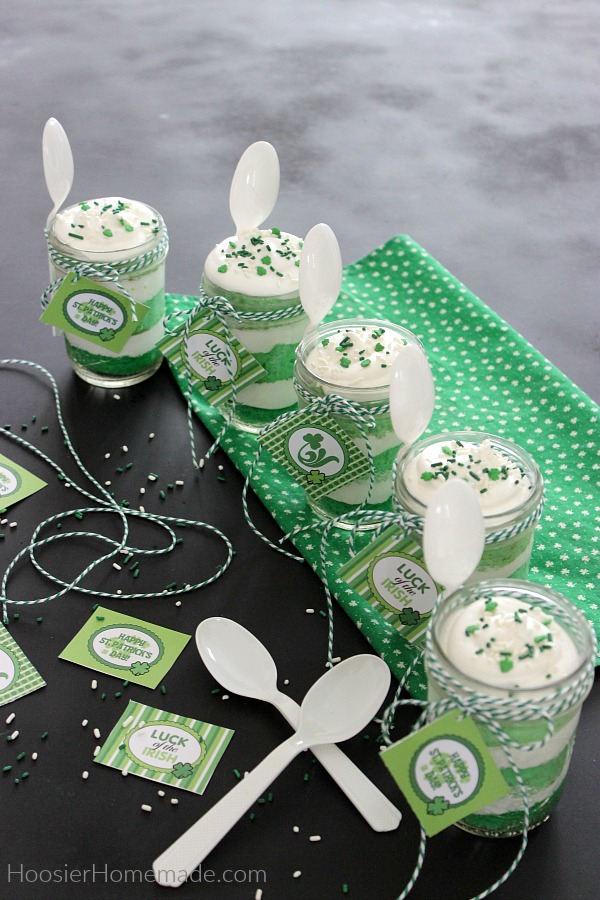 Ombre…graduated colors…are all the rage now! I think they look simply beautiful in a layered cake, but we are keeping it easy today and stacking the green cupcake layers in a small jar with Marshmallow Frosting. Then topping them off with a few sprinkles, wrapping with green twine and a fun FREE St. Patrick's Day printable!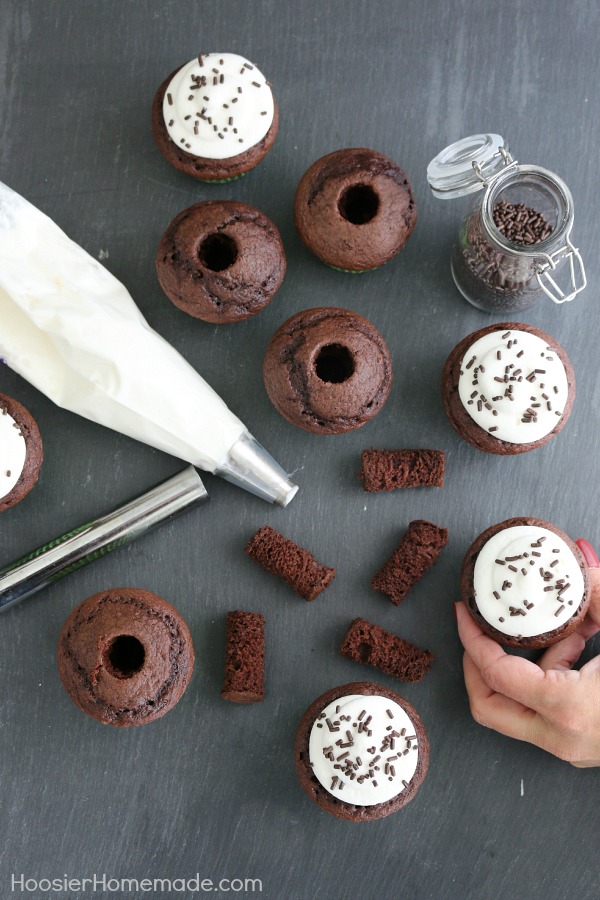 Chocolate cupcakes filled and topped with luscious Irish cream made with whipping cream, marshmallows, milk and Irish cream flavoring. These Irish Cream Pie Cupcakes are the ultimate St. Patrick's Day Cupcake!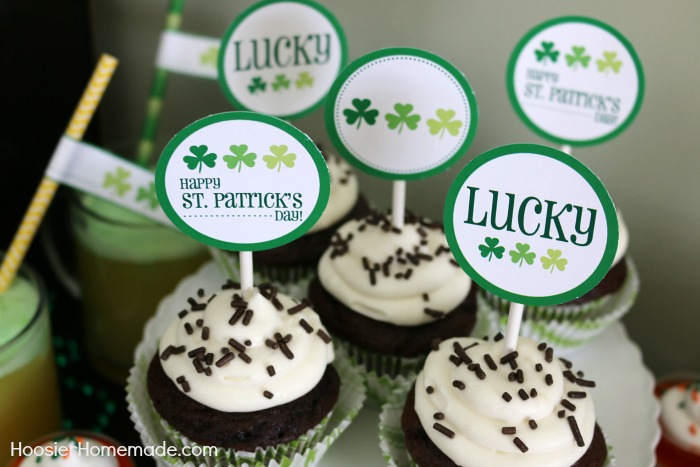 Grab the FREE Cupcake Toppers to add to your St. Patrick's Day Cupcakes!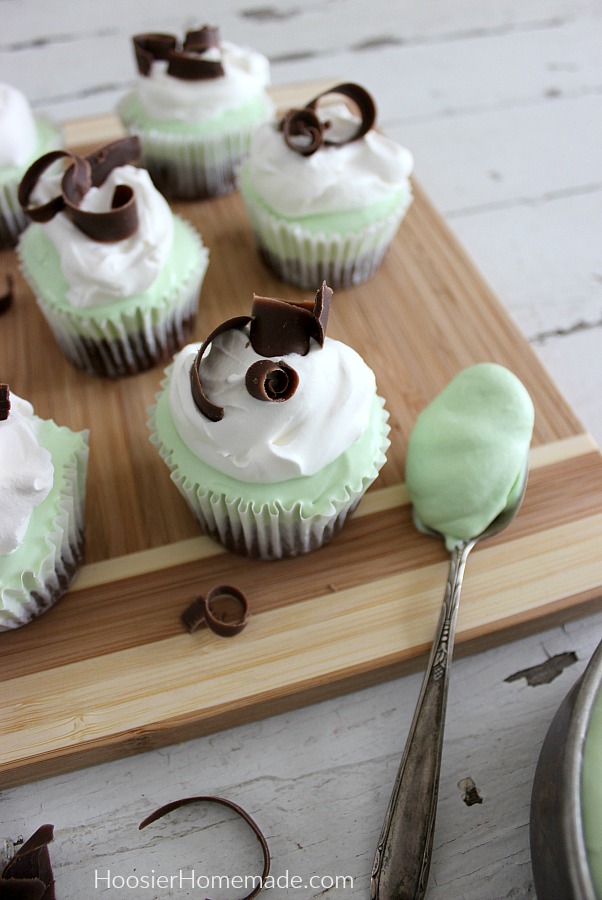 With a chocolate bottom, smooth and creamy mint filling, a big spoonful of whipped topping and chocolate curls on top…these Grasshopper Pie Cupcakes will be calling your name!