Mint Oreo Truffles: St. Patrick's Day Treats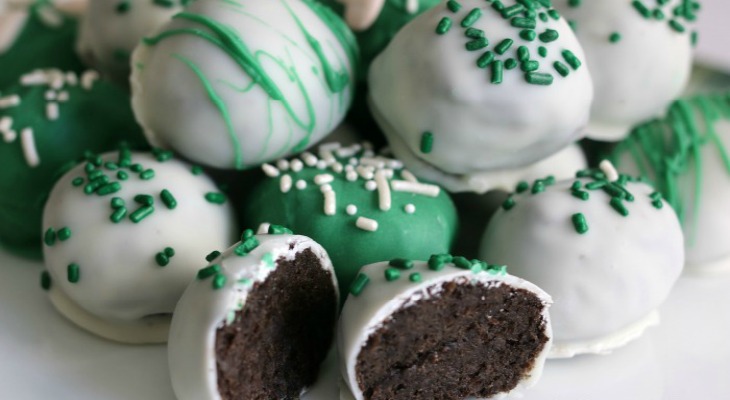 Everyone loves Oreos! And these Mint Oreo Truffles couldn't be easier and delicious. Just 3 simple ingredients is all you need.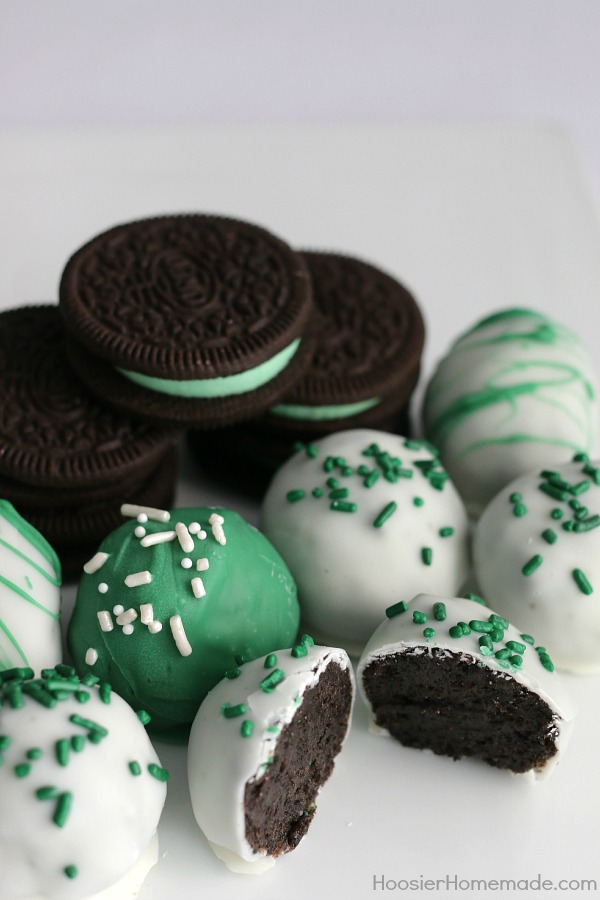 So here's the deal my friends…I'm not crazy about mint and I don't really like cream cheese…but these Mint Oreo Truffles are AMAZING! Simple to make, only 2 ingredients plus the candy coating and I had the whole batch done in about 15 minutes (not counting the freezing time).
Just like the Snowman Oreo Truffles and the Football Oreo Truffles, these Mint Oreo Truffles are super easy yet they taste like you spent lots of time on them.
Helpful Supplies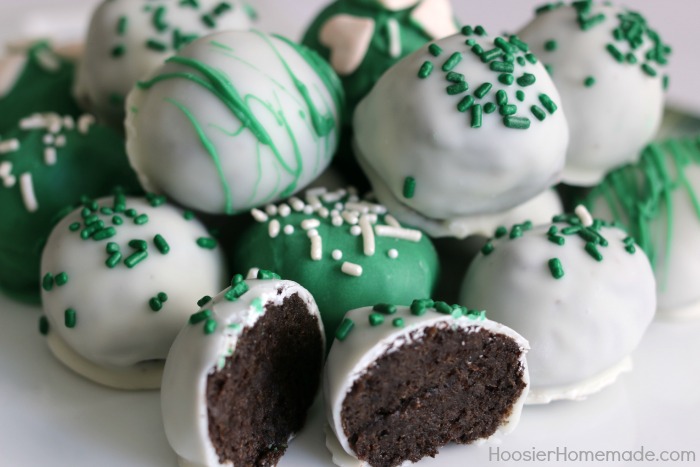 Dipping the truffles in chocolate takes some patience, here are some tips that I found helpful…
I like using White Almond Bark, it melts well and dipping is easy with it. However, because of the dark color of the truffles, it doesn't coat completely.
Add sprinkles not only because it's fun, but it also hides any imperfections that the chocolate doesn't cover. (These mini shamrocks would be fun too!)
Work with just a small amount of melted chocolate at a time. Again, because of the dark color of truffles, there are small amounts that fall off into the chocolate.
I like working with Wilton Candy Melts, but they are thicker than Almond Bark. If you find that your chocolate is thick, add a very small amount of cooking oil at a time and stir well until you get the desired consistency.
Be sure to have all your sprinkles ready to go, the dipping process moves very quickly.
Use the fork and knife method when dipping, use the fork to dip the truffles and let the excess chocolate drain between the fork back into the bowl. Then use a knife to gently move the truffle from the fork to the lined cookie sheet.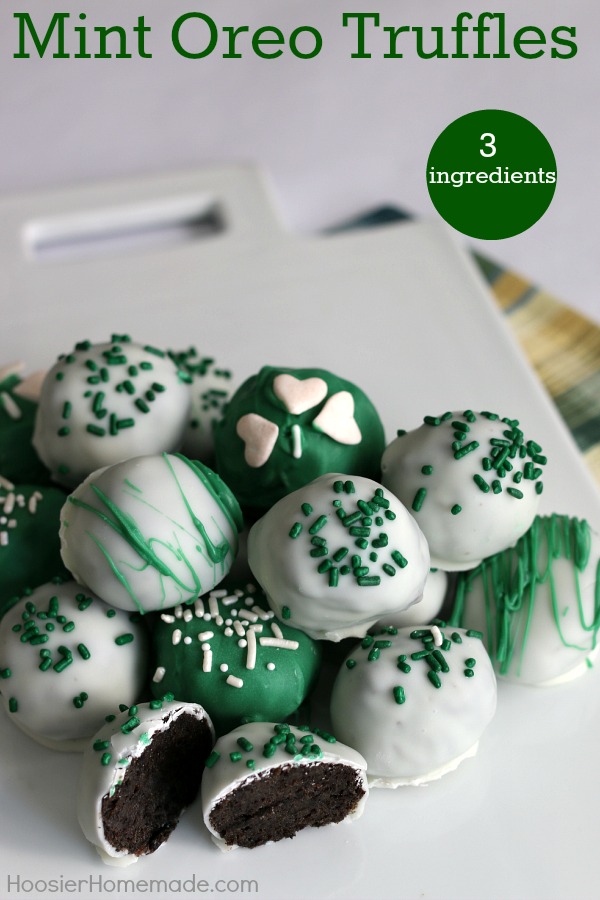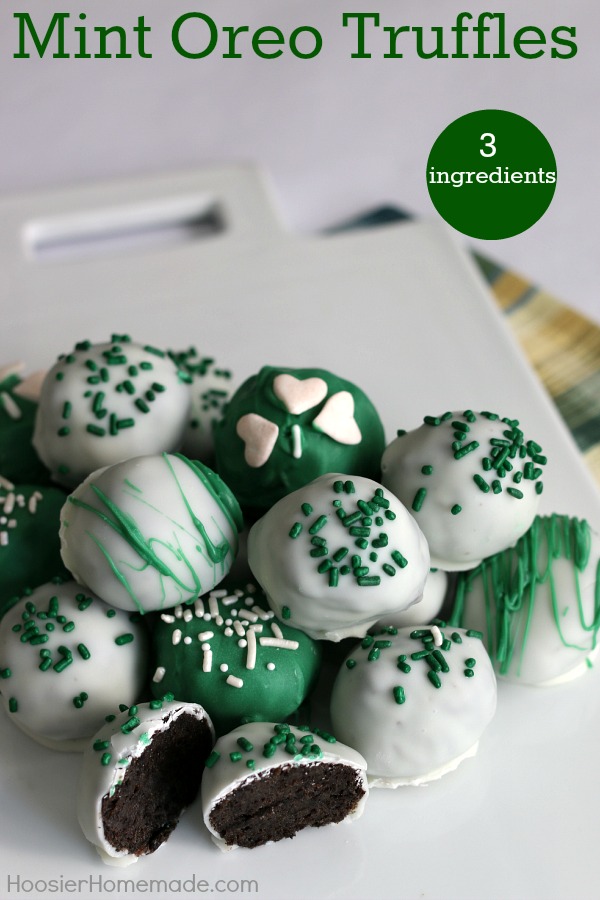 These Mint Oreo Truffles are perfect for St. Patrick's Day, but honestly they are great for any holiday, simply change up the colors and sprinkles and you have a delicious treat!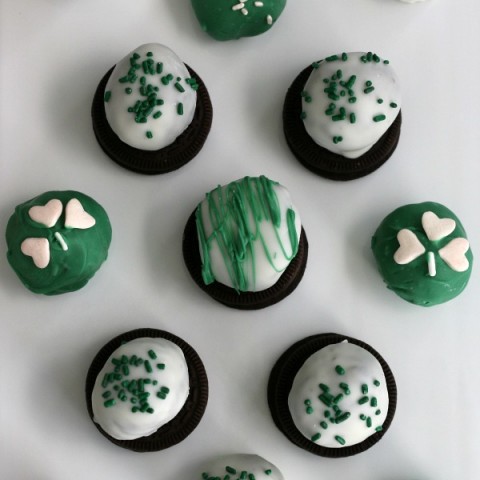 Mint Oreo Truffles: St. Patrick's Day Treats
Only 3 ingredients is all you need for these delicious St. Patrick's Day treats!
Ingredients
1 package Mint Oreo cookies
1 package (8 ounce) Cream Cheese, softened
Candy Coating - I used White Almond Bark and Wilton Green Candy Melts
Sprinkles, optional but fun
Instructions
Using a Food Processor, crush Oreo cookies -centers included - into fine crumbs
In a large bowl, place softened cream cheese
Add the Oreo crumbs and combine well
Roll into balls and place on a cookie sheet lined with wax paper
Place in freezer at least 1 hour (I left mine a couple days and they were fine)
Working with 1 chocolate coating, place almond bark or candy melts in a microwave safe bowl and melt. Depending on the amount you use, I start with 1 minute then stir, and continue heating for 20 seconds at a time, until the chocolate is almost melted.
Working with a few truffles at a time, leaving the rest in the freezer,
Coat truffles in chocolate
Immediately add sprinkles if desired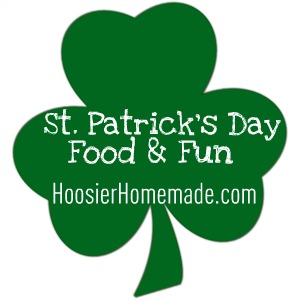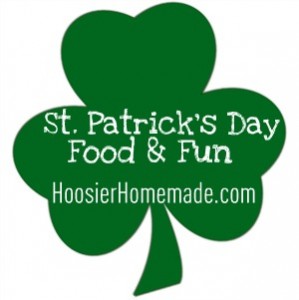 Affiliate links used.