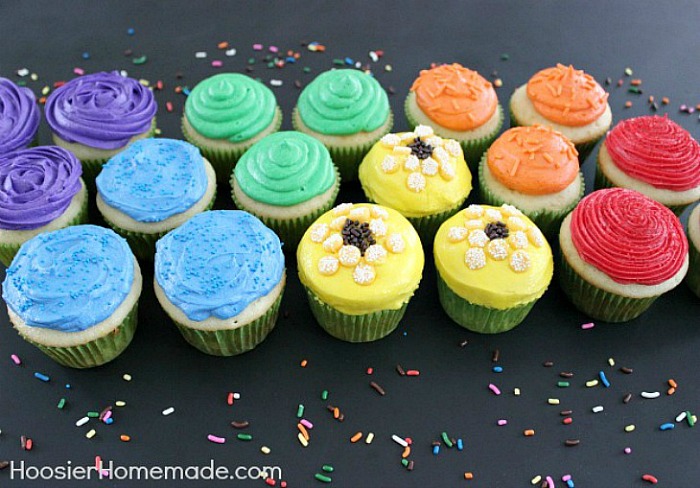 There is something so special about a rainbow – the bright colors fill the sky after rain falls. So why not bring that beauty into these Rainbow Party Cupcakes? Red, Orange, Yellow, Green, Blue and Purple frosted cupcakes are decorated with different techniques.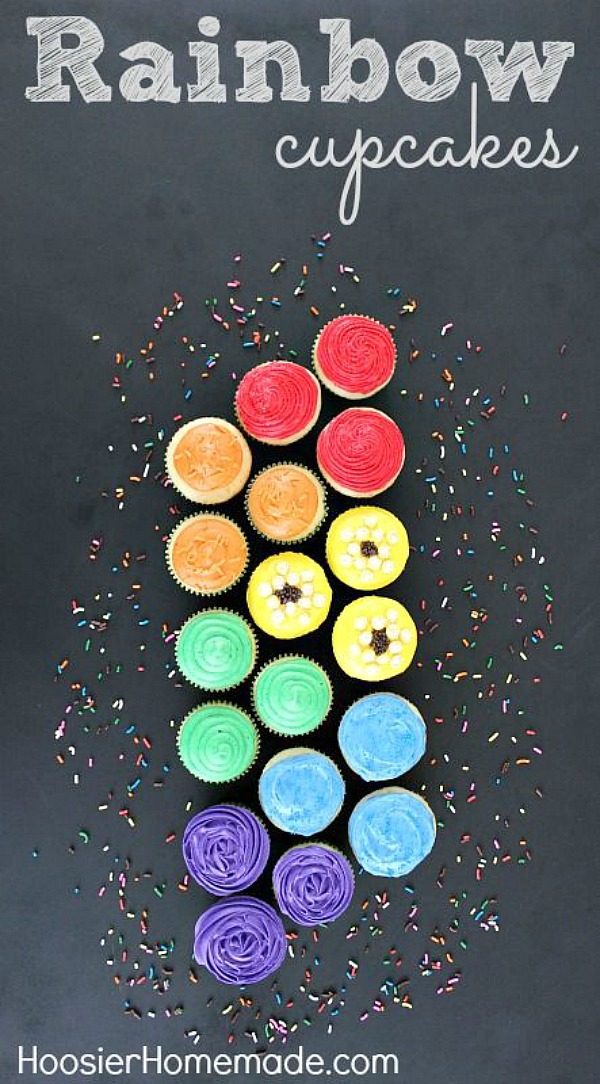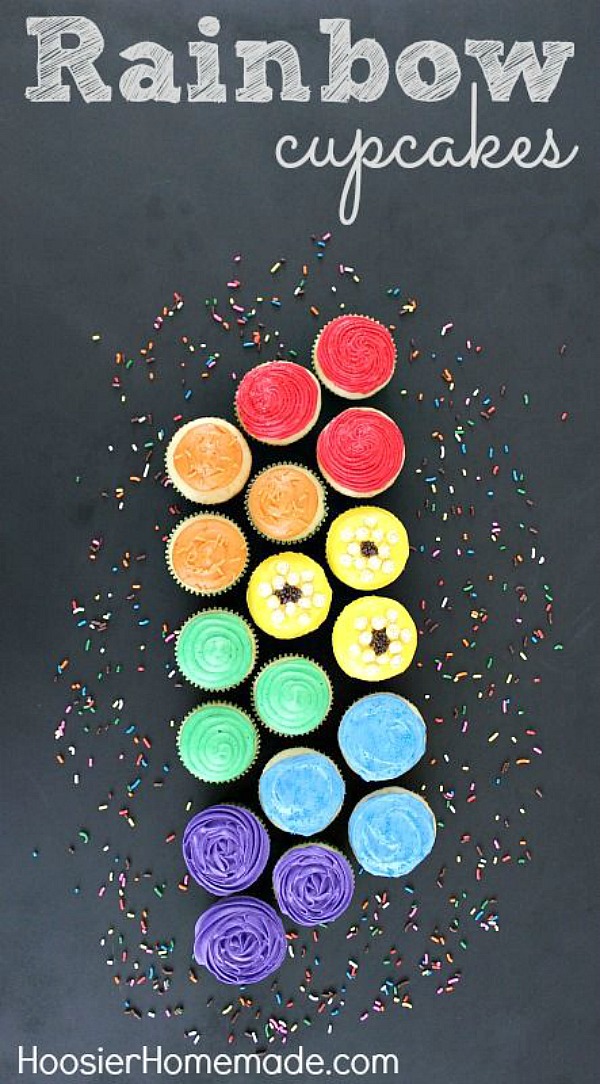 These make me smile! They are perfect for St. Patrick's Day or even a fun birthday celebration! Last year I shared Mini Rainbow Cupcakes and I've also created Rainbow Cupcakes in a Jar, but this time I decided to keep it easy and impressive looking at the same time…you know I love that!
I'm so excited you are here! Looking for a cupcake recipe? Be sure to check out the Cupcake Heaven page, there are over 300 cupcake recipes and decorating ideas!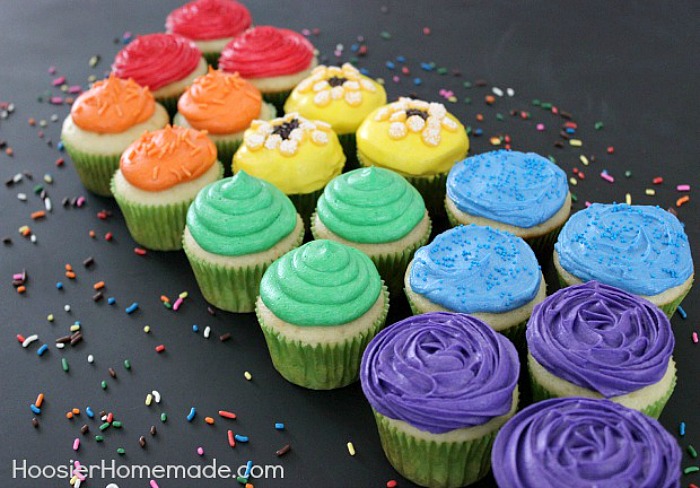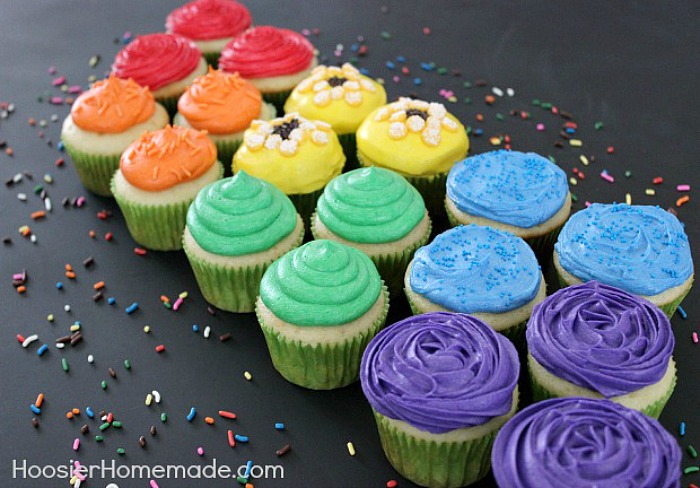 Your favorite cupcake flavor will do just fine, I baked white cupcakes using a cake mix and adding ingredients to make them taste homemade. Then I whipped up a batch of Buttercream Frosting, divided into 6 different bowls and added the colors of the Rainbow.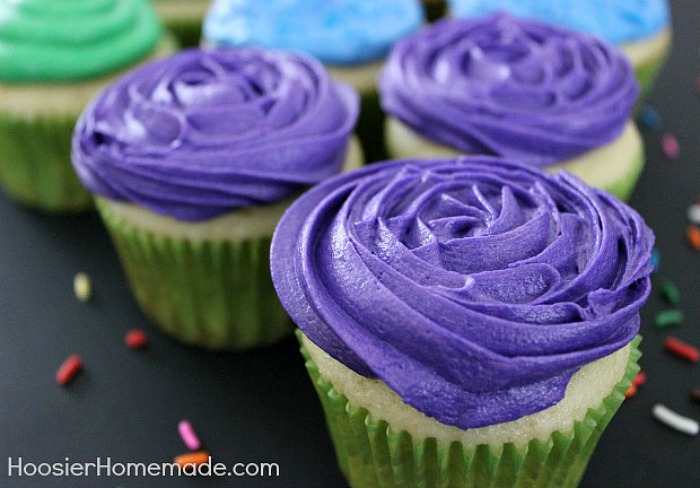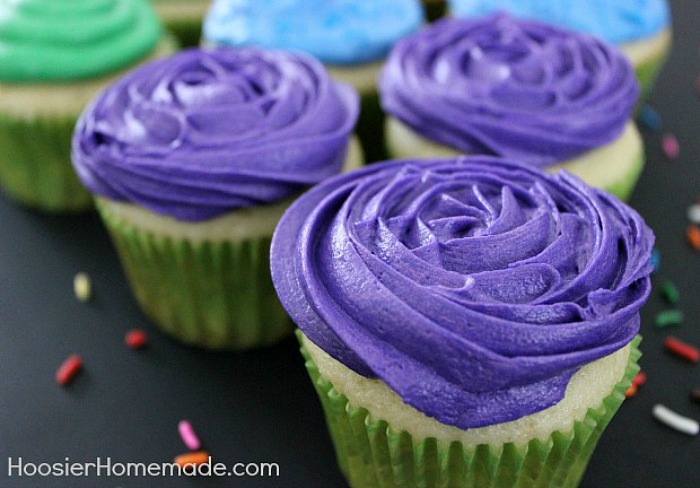 Helpful Supplies
First are the Purple Cupcakes…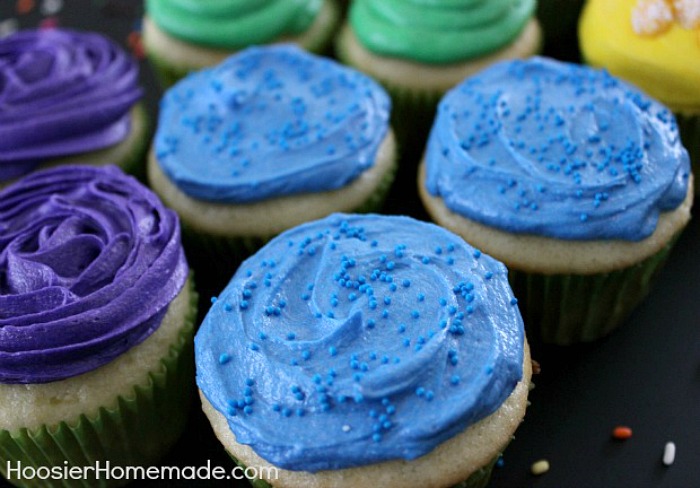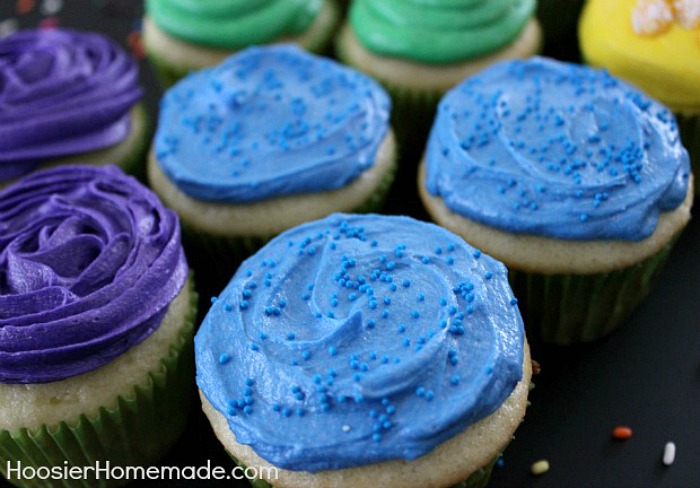 Next are the Blue Cupcakes…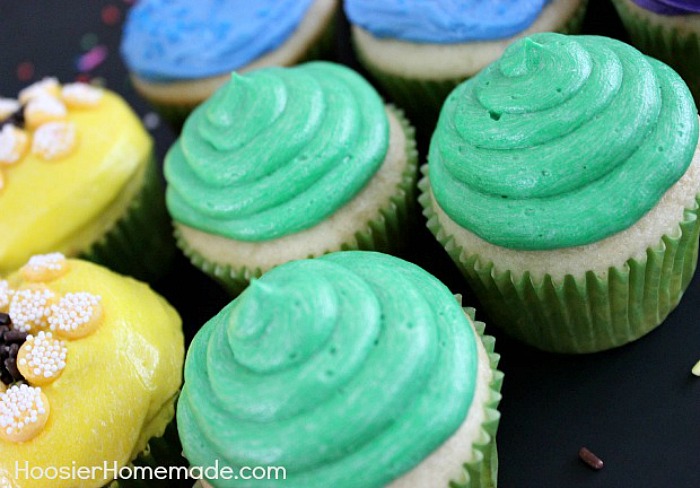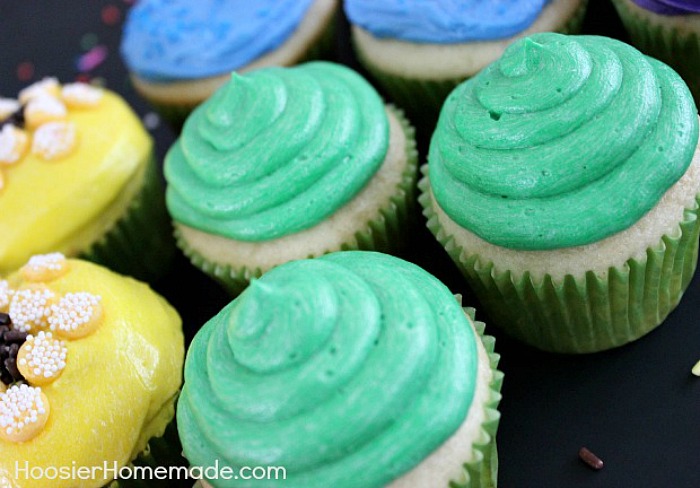 And then the Green Cupcakes…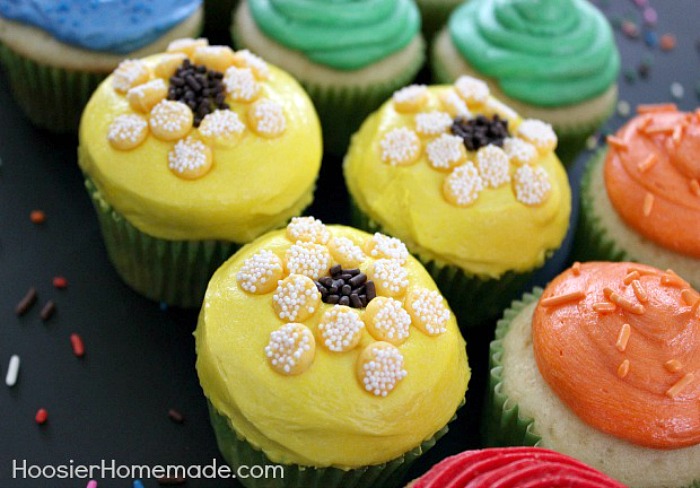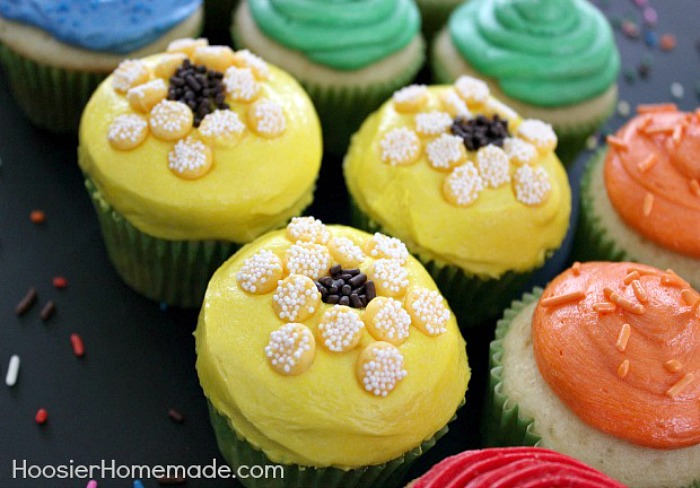 Up next are the Yellow Cupcakes…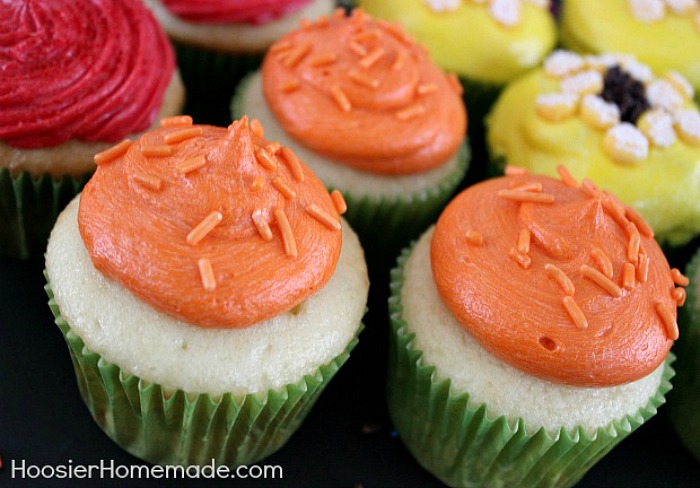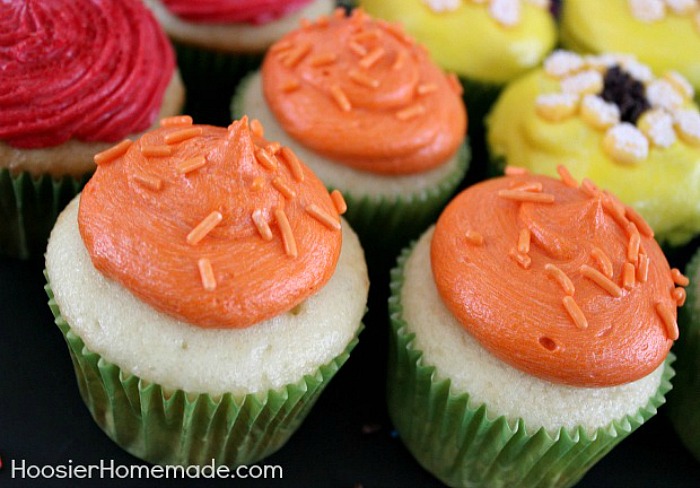 Now for the Orange Cupcakes…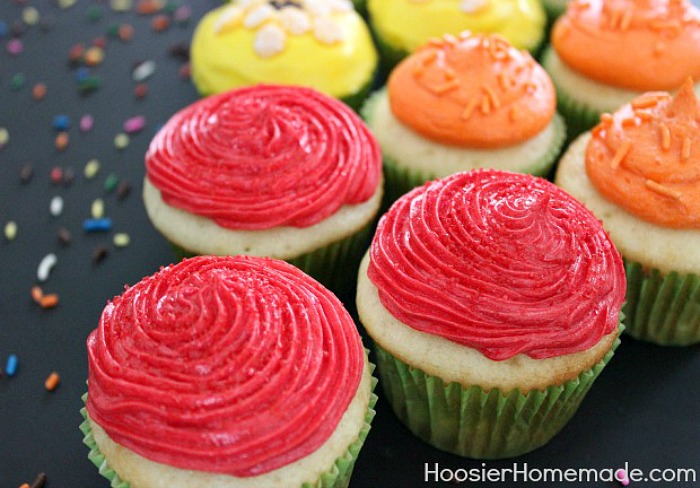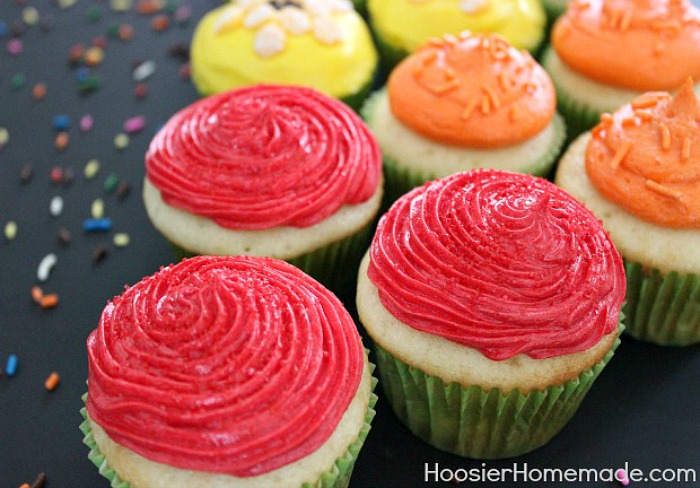 And last, but not least the Red Cupcakes…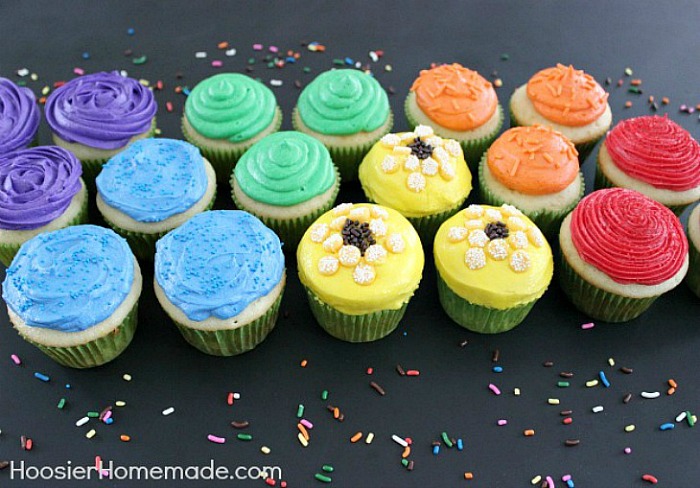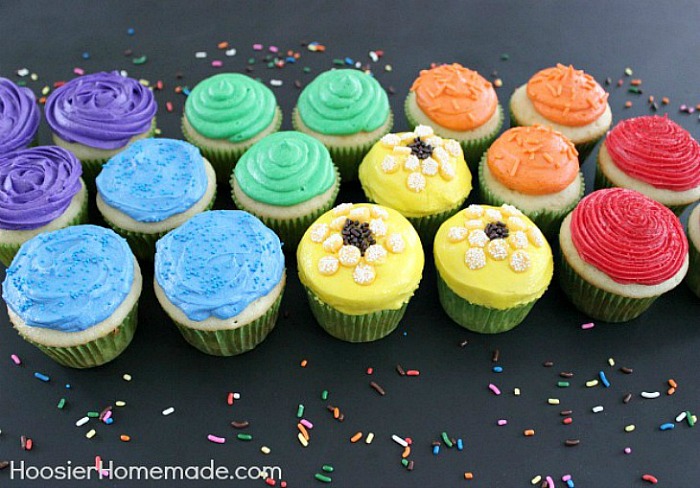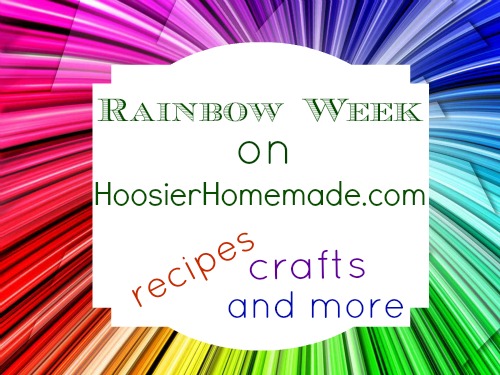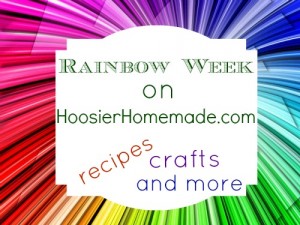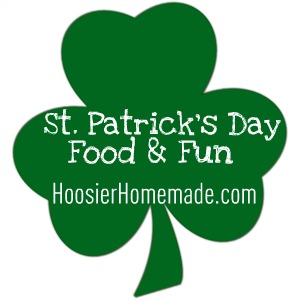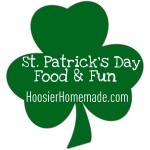 Affiliate links used.