Looking for Handmade Gift Ideas? Well look no further – I have you covered! These gift ideas are perfect for any occasions, are easy to do and don't cost a lot of money!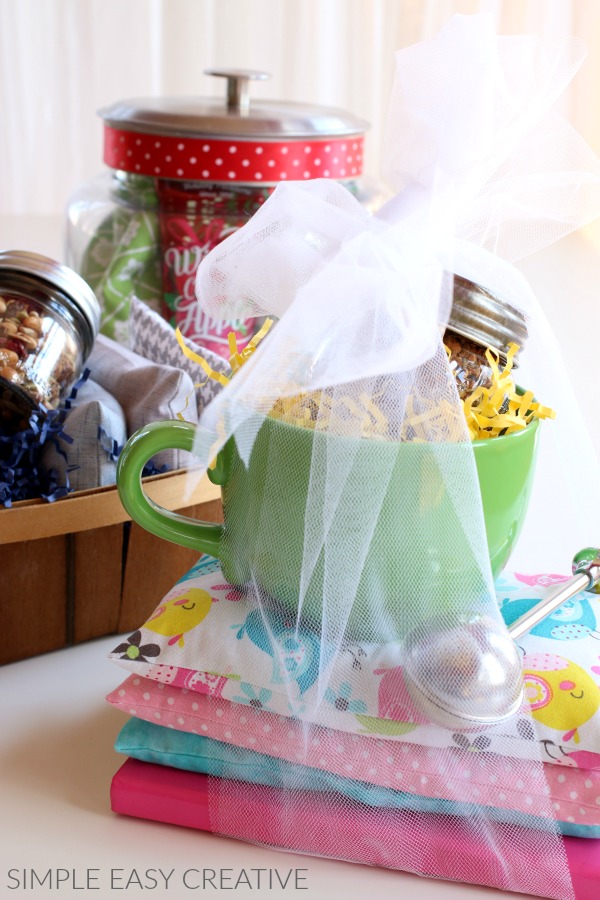 There is nothing that I enjoy more than giving gifts – well maybe baking, but gift giving is really close! There's just something about giving someone a gift, and seeing their joy that fills my heart!
It doesn't even need to be a special occasion, in fact, I like it better when it's a random act of kindness. The gift doesn't need to be big and extravagant either, although I love giving those too!
The next best thing about giving a gift, is giving something that you made – with your own two hands! These Handmade Gift Ideas are personal, thoughtful, handmade – and yes easy!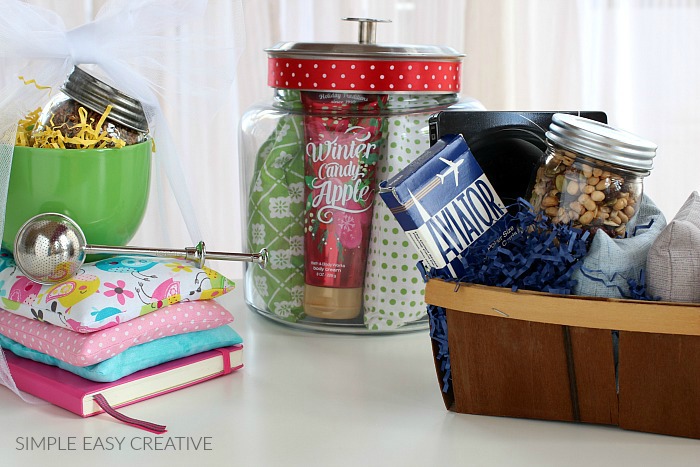 Today we have three Handmade Gift Ideas, but really the ideas are endless once you have the inspiration. All of them start with our Homemade Heat Packs, they are simple to make, and don't cost a lot of money.
Then after the heat packs are made, think about what the person does in their spare time. And also what they enjoy eating – maybe their favorite restaurant or coffee house, if they like to stay home and watch movies or go to the movie theater, are they a salty or sweet person – the list is only limited to your imagination.
For these Handmade Gift Ideas we have one for someone who loves to journal and drink tea, the second one is a handmade gift idea for her, and the third is a handmade gift idea for him.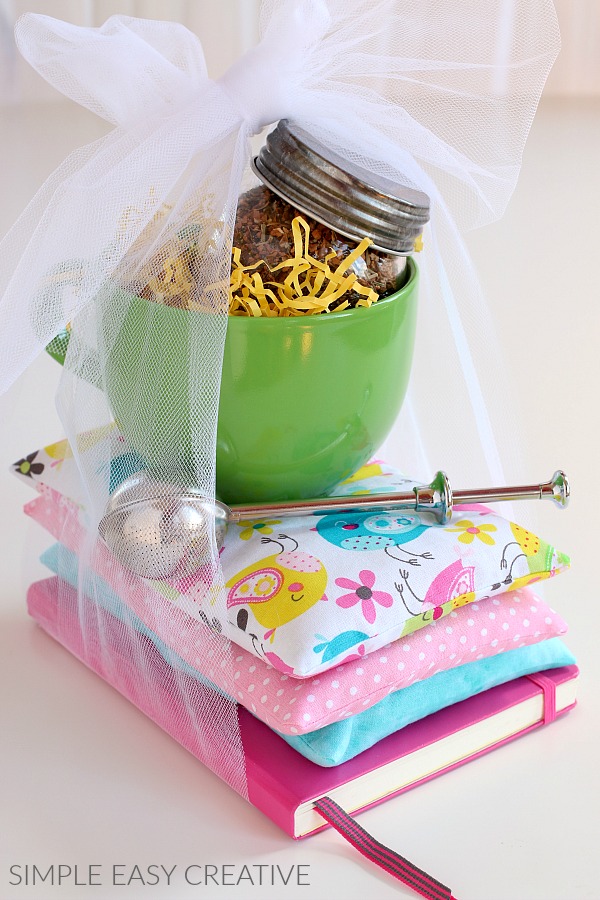 This gift idea could be used for friends, neighbors, teachers, co-workers, the list goes on and on. It can also be given for any occasion – Birthday, Mother's Day, Friends Day, Sweetest Day, Christmas, Hostess Gift or even my favorite – Just because I am thinking of You!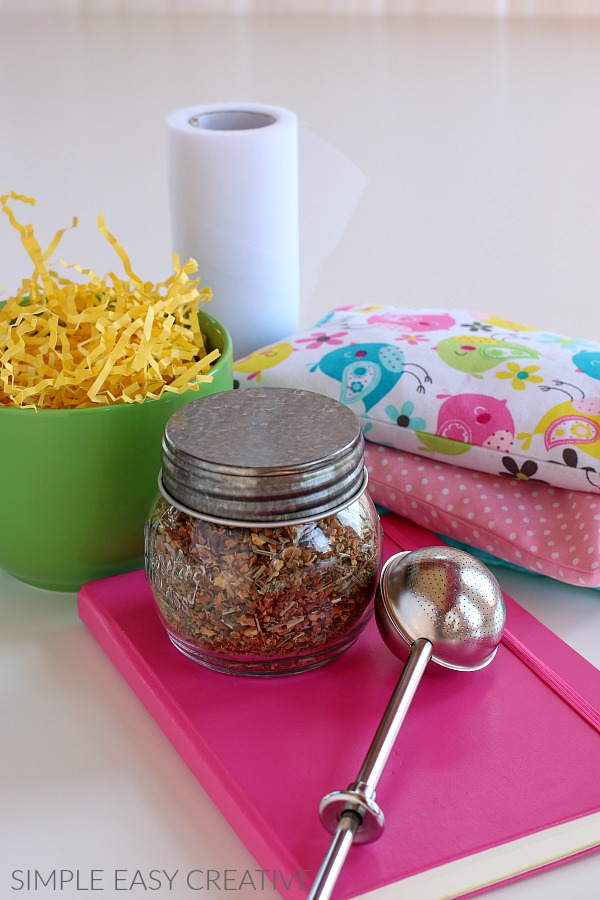 Handmade Gift Ideas for Friends
Heat Packs – learn how to easily make your own – for these heat packs, we added a little lavender essential oil
Journal – I love my Bullet Journal, but you can add any type of notebook
Tea – this is store bought loose leaf herbal tea
Tea Strainer – this is important to have with loose leaf tea
Mug
Other ideas to add –
Supplies:
To put together this gift, stack the heat packs on top of the journal, add the paper filler to the mug, then add the tea to the mug.
Tie it all together with a long piece of tulle.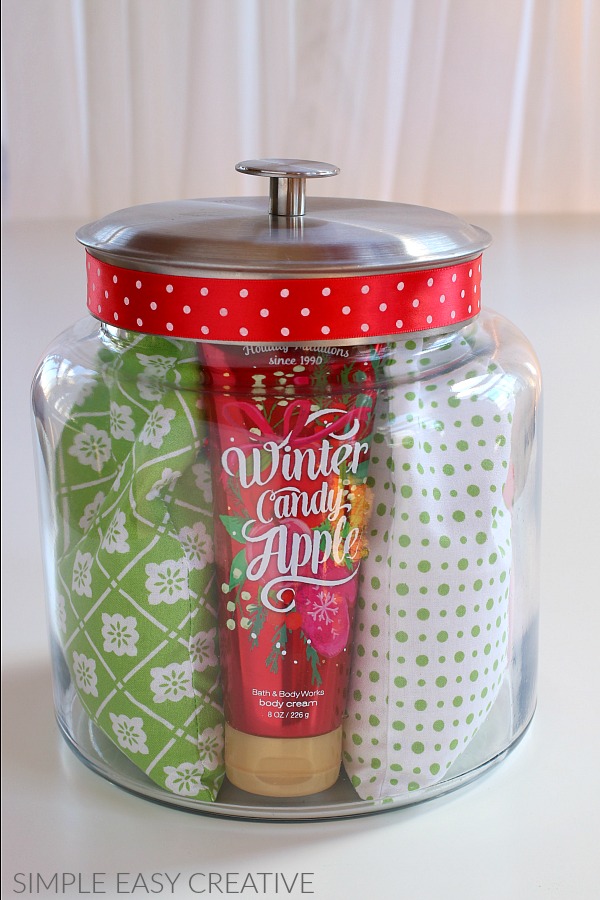 Giving a gift in a jar, is super easy and popular! The thing I like most about it is that they can also use the jar after they remove the contents. This is a Handmade Gift Idea for her, but you can certainly change the contents and make it for a man.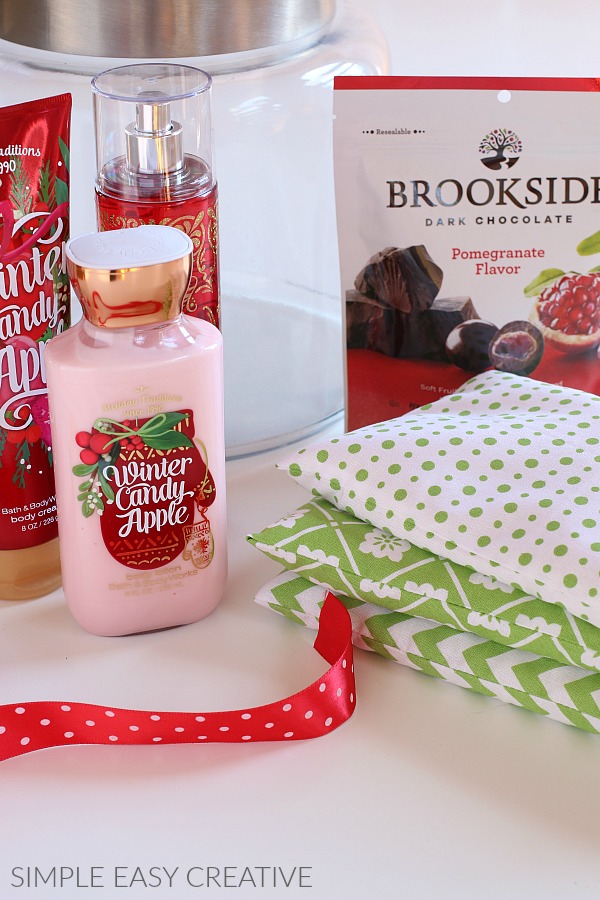 Handmade Gift Ideas for Her
Supplies:
Jar – the size will depend on how all you add to it
Ribbon
Other ideas to add –
Gift card to favorite restaurant or coffee house
Magazine or Book
Gift card for Nail Salon
Medi-Pedi Supplies
Cookies or Sweet Treat
Add the heat packs to the jar, then fill in with the lotions and candy. The nice thing is that the heat packs will mold around the other items.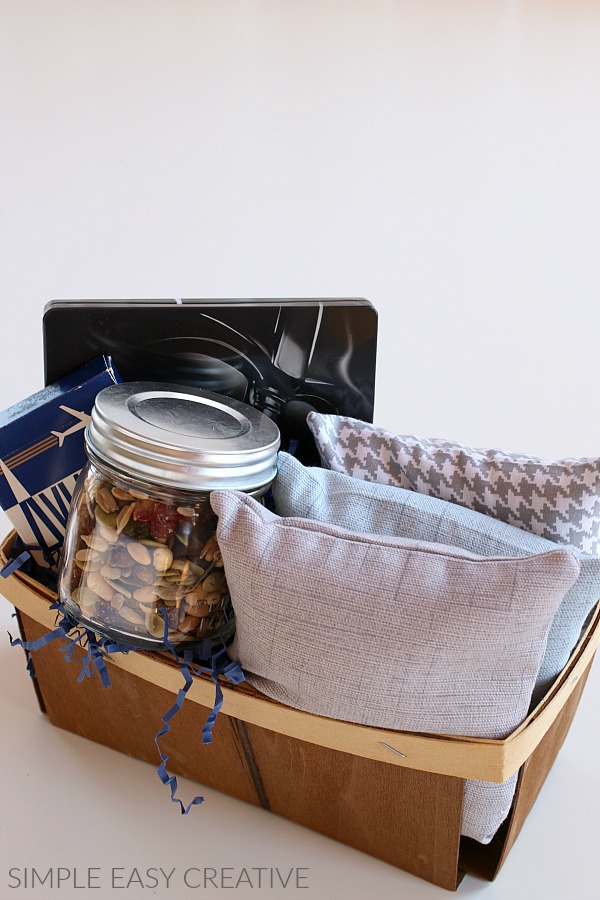 Okay, are men not the hardest to buy for? Even when you really know the man you are buying for, it's often super difficult, not to mention if you are buying for a man you don't know very well.
One thing I do know – most (if not all) men enjoy watching movies, playing cards and snacking. It's pretty much a given, would you agree?
The other thing I know – men don't like to admit their soft side, so giving them heat packs might seem a bit strange, but honestly, all the men I know at one point or another, have needed a heat pack. Whether they hit the gym, and need them for sore muscles, have a toothache or have a cold. The heat packs are one of those things that you don't think about until you need one.
This Handmade Gift for him can be given for Christmas, Father's Day, Birthday, Sweetest Day, Just Because, Thank you, and the list goes on and on. I especially like this gift for co-workers and teachers, I think they are the most difficult to buy for.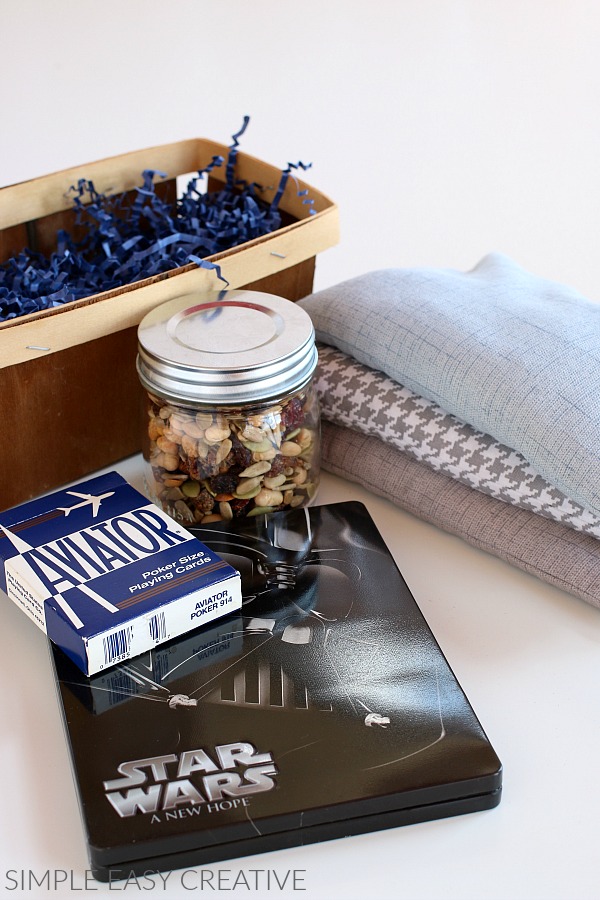 Handmade Gift Ideas for Him
Supplies:
Basket
Paper filler
Jar for Snack Mix
Other ideas to add –
Tickets to a movie or sporting event
Gift card to their favorite restaurant or coffee house
Cookies or other Sweet Treat
Book or Magazine
Add paper filler to basket, add snack mix to jar then fill with contents.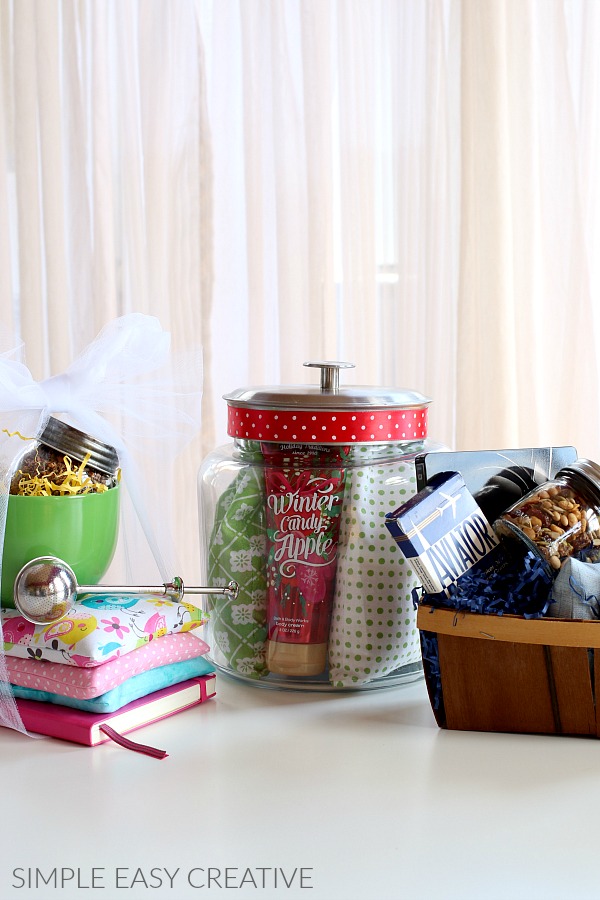 Looking for more Gift Ideas? Click on the photo for the details.