One of my favorite parts about Thanksgiving is the dessert, whether it's pie, bread, cookies, or cupcakes, you just can't go wrong with Thanksgiving Dessert.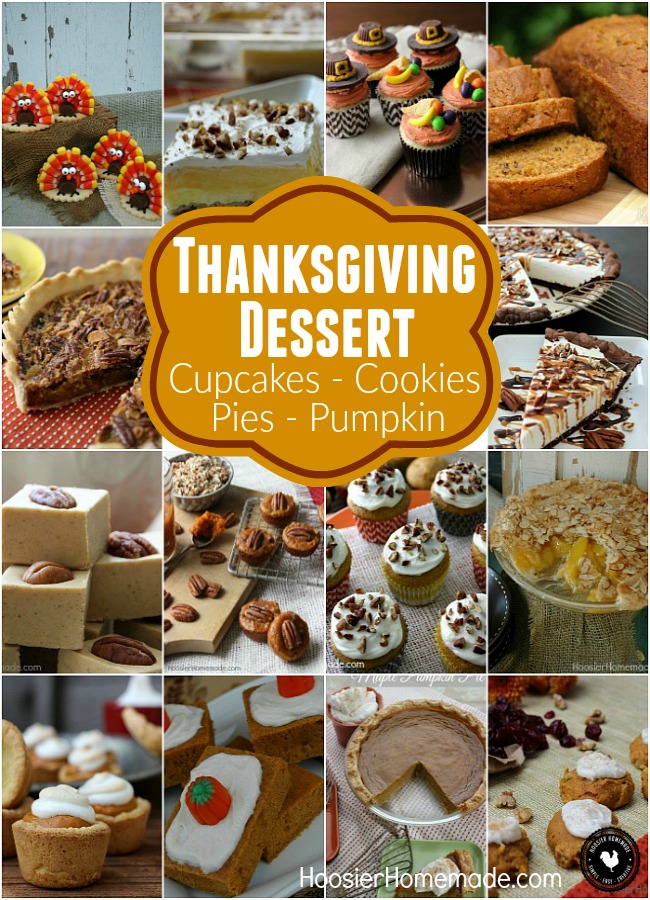 Every year when Thanksgiving rolls around, one of my toughest decisions is what to bake. There are so many delicious Thanksgiving Desserts, it's hard to choose. Most people think of Pumpkin Pie when it comes to Thanksgiving Dessert Recipes, but I'm one of those strange ones that really doesn't care for it. However, I do love all of the other Pumpkin Desserts like Pumpkin Bread, or Pumpkin Bars or even Pumpkin Pie Fudge.
Another Thanksgiving stand by is Pie. You really can't go wrong with a nice slice of pie topping with whip cream. I do also love baking individual treats like cookies and cupcakes.
Oh – the choices! Where should we start?