Quick breads are one of the easiest desserts to bake! This Cranberry Bread Recipe is full of flavor with a hint of orange, and makes the perfect gift too!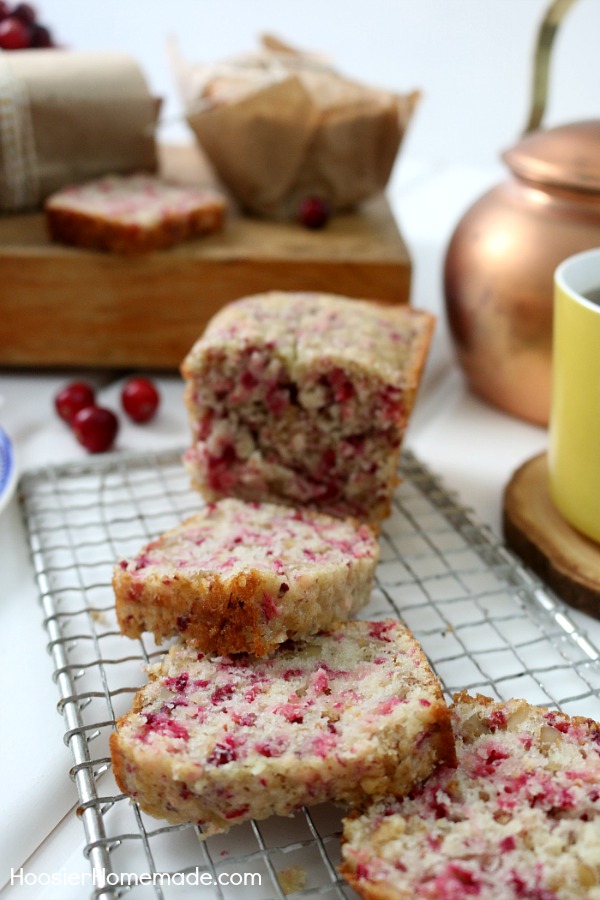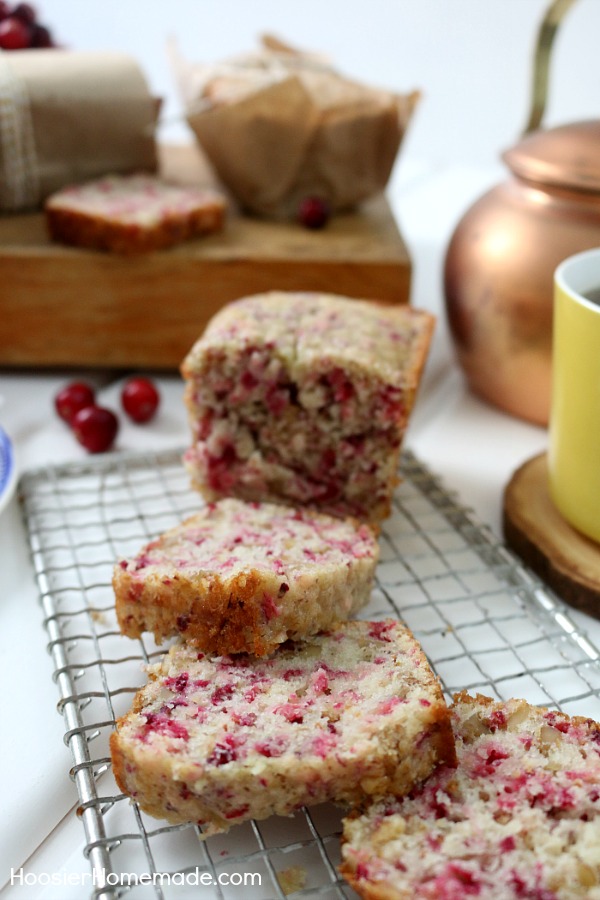 When I think of Thanksgiving and Christmas, I always think about the huge feasts that my Mom prepared and the house full of family and laughter that went along with it. And of course, she always made this Cranberry Bread to add to the Thanksgiving Dessert table…oh yes, we had a whole table for dessert!
One of my very favorite things to bake is quick bread! This recipe is super easy, goes together in a snap and makes four mini loaves, enough to share with the neighbors…if you don't eat it all first!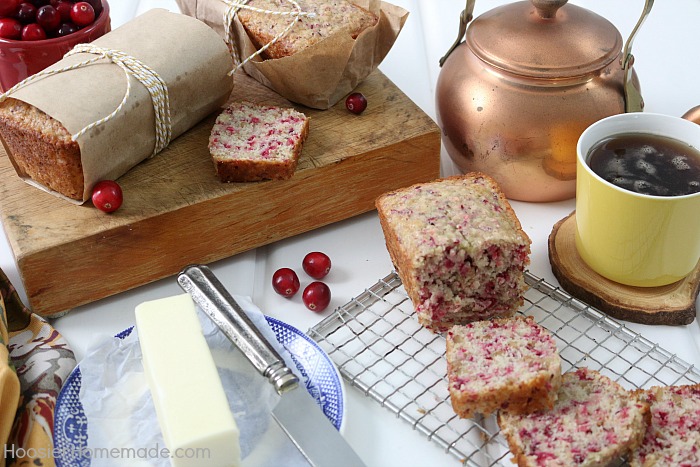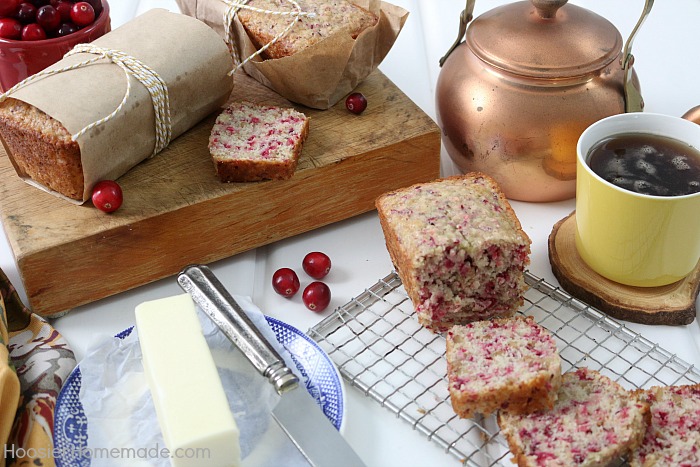 This quick bread has a hint of orange and is full of flavor. You can use fresh or frozen cranberries. This time I used fresh. Cranberries can be tough to find other times of the year, so I always stock up when they are available during the holidays and freeze them. That way we can enjoy this Cranberry Bread even during the Summer when we are longing for a taste of the holidays.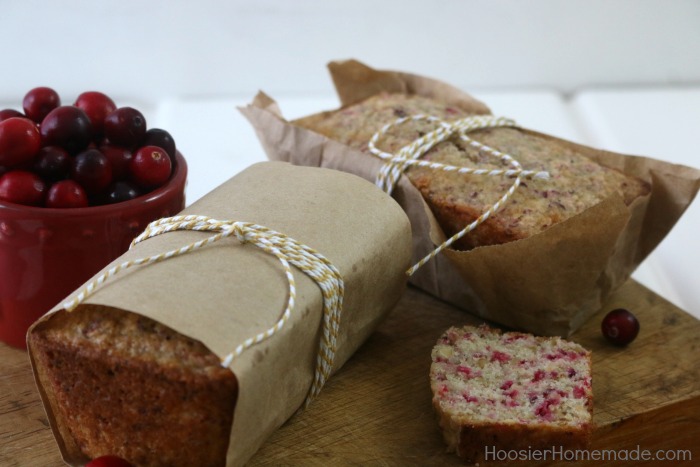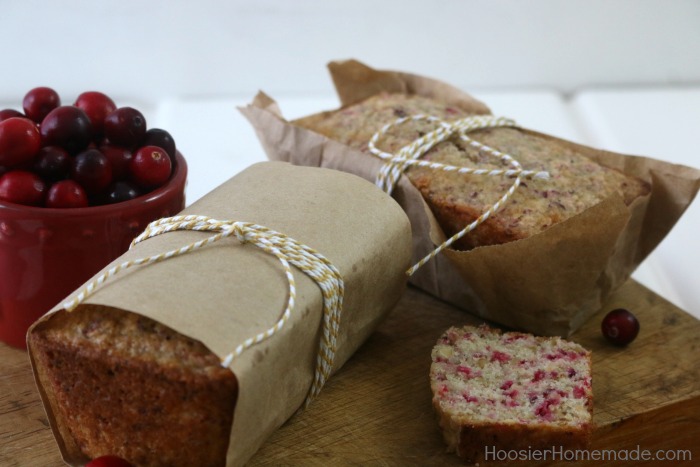 Giving this Cranberry Bread as a gift is also very popular with friends, neighbors, teachers, the mailmen, and the list goes on and on.
Quick breads are one of the easiest recipes to make. You may also like these quick bread recipes, they are perfect for the holidays, every day and of course gift giving –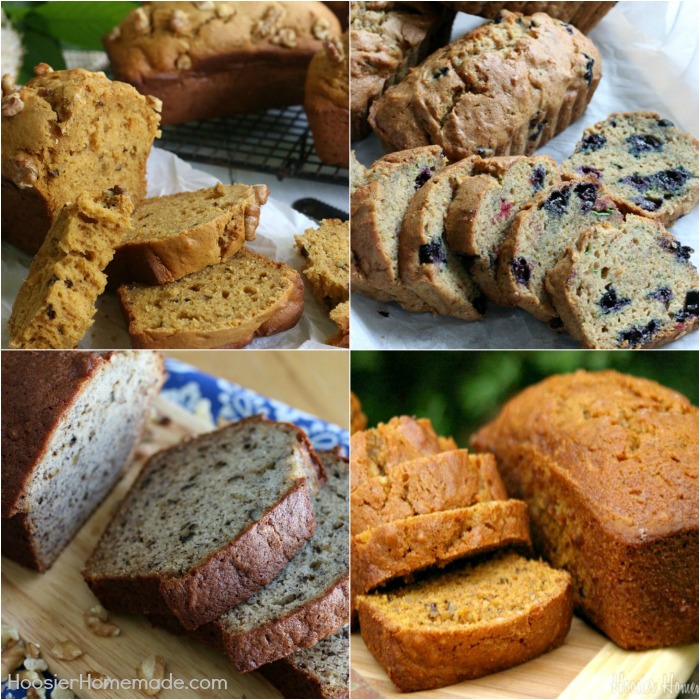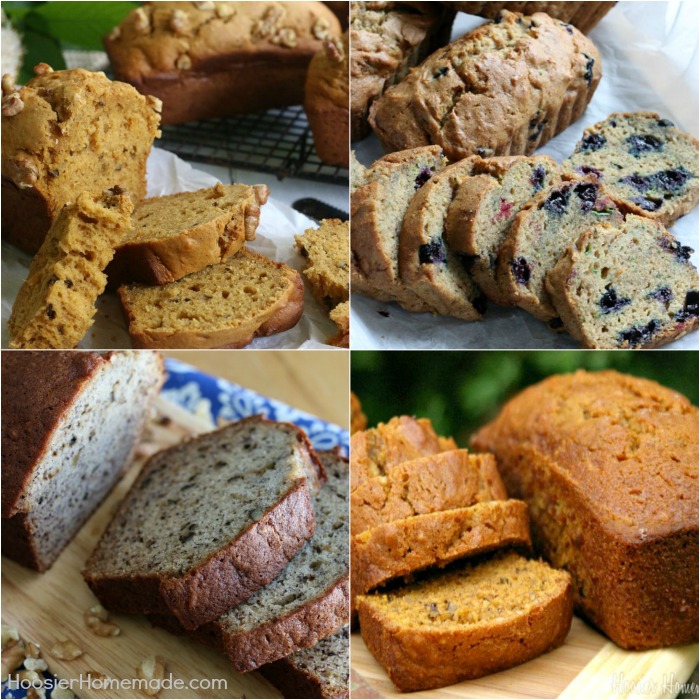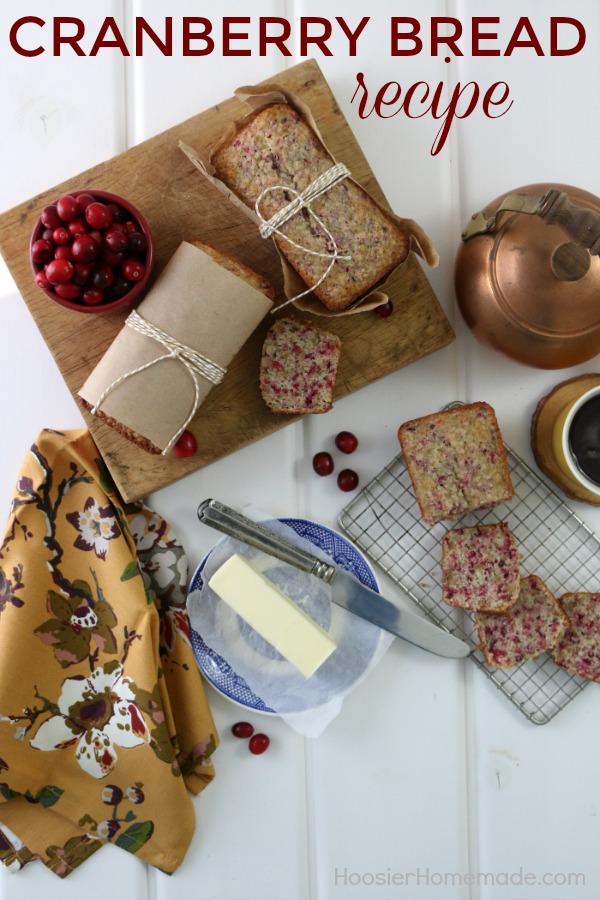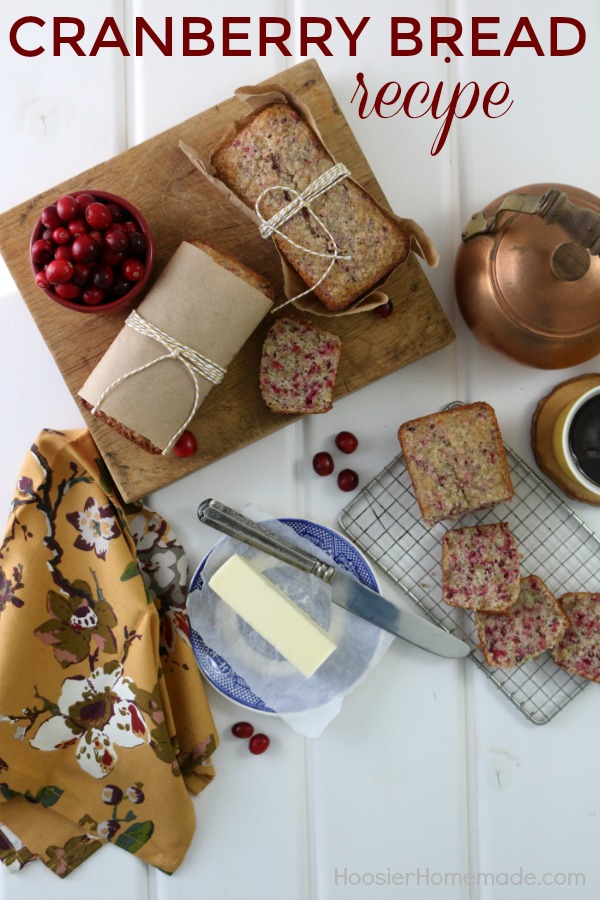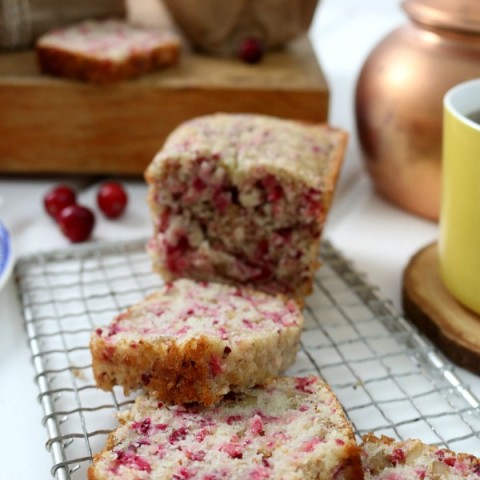 Cranberry Bread
Yield:
1 large loaf or 3-4 mini loaves
Quick and easy Cranberry Bread - full of flavor, has a hint of orange and makes perfect gifts.
Ingredients
2 cups Flour
1 cups Sugar
1/2 teaspoon Salt
1/2 teaspoon Soda
1 1/2 teaspoon Baking Powder
1 egg, slightly beaten
1/2 cup Orange Juice
2 Tablespoons Butter, softened
2 Tablespoons Hot Water
1/2 cups Nuts, chopped finely
1 1/2 cups Cranberries, chopped finely (fresh or frozen **see Note)
Instructions
Sift and set aside: flour, sugar, salt, soda and baking powder.
In large bowl, slightly beat egg, add juice and butter, mix.
Add dry ingredients to wet ingredients. Mix well.
Chop cranberries and nuts in food processor.
Add water, nuts and cranberries to the mixture with a spatula. As with all quick breads, don't over mix, just combine ingredients.
Spray small loaf pans with non-stick cooking spray.
Bake at 350 degrees for about 30 min for small and 60 min for large. Or until a toothpick comes out clean.
Notes
If you find cranberries on sale, you can freeze them whole then use them for the bread later. When you are ready to use them, just chop them while frozen, it's better to have a little moisture from the frozen berries. It's kind of loud, but works just fine.