Homemade Holiday Inspiration Top 10 for 2019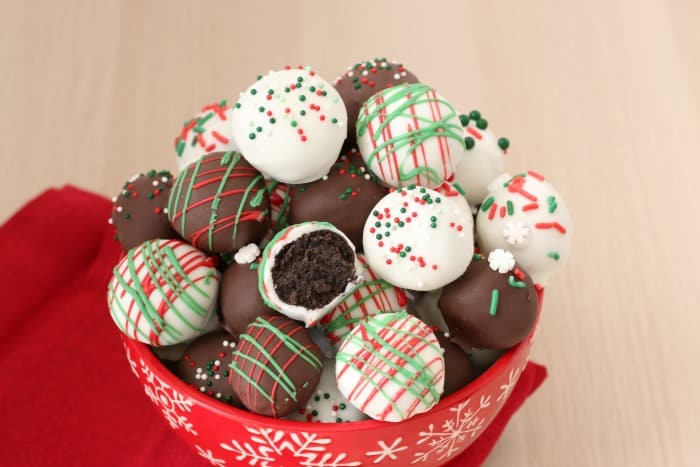 The 100 Days of Homemade Holiday Inspiration has come to an end for this year. We have spent 100 days showing you the best recipes, crafts to make, homemade gifts and decorating ideas. Our hope is that you would become inspired with our 100 Days of Homemade Holiday Inspiration, and make your holidays a little more fun.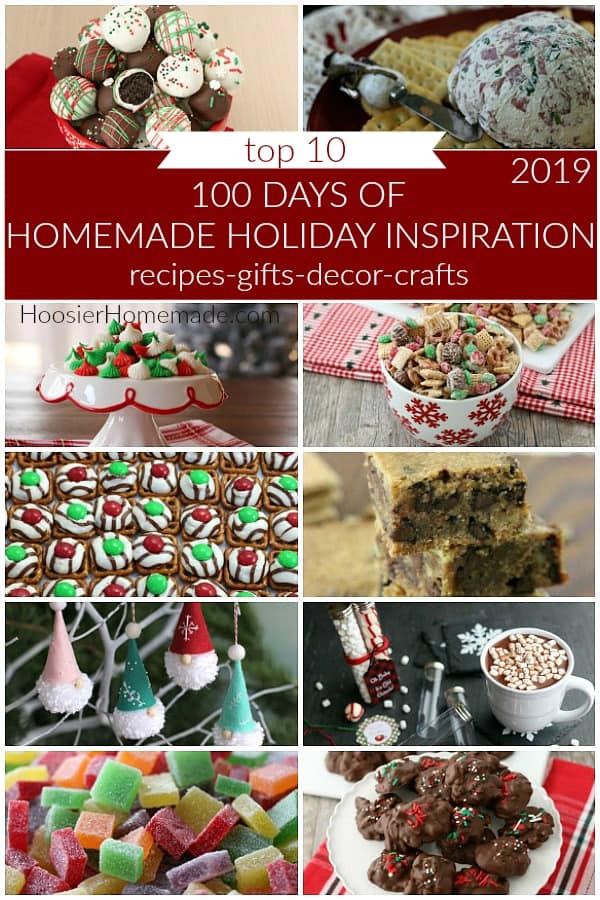 There were so many great recipes and ideas this year. Here is a little recap for you –
100 posts on HoosierHomemade.com
61 brand new pieces of content
16 ideas from bloggers shared plus more in round up posts

15 weeks of newsletters sent to 1800+ subscribers

countless social media posts

countless pins shared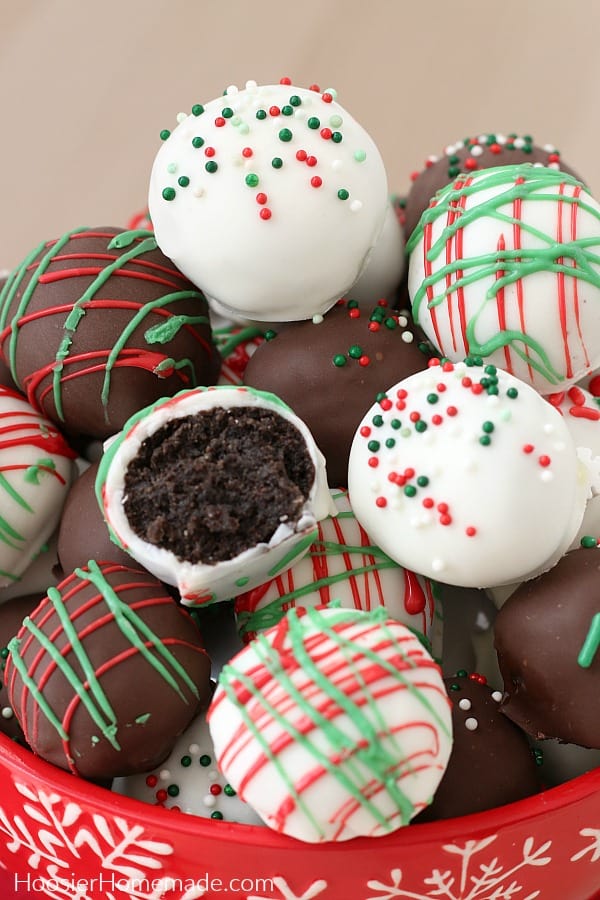 These Oreo Balls jumped right to the top this year. This brand new post quickly became your favorite! The most popular post in our 100 Days of Homemade Holiday Inspiration series AND #9 for the whole 2019 year.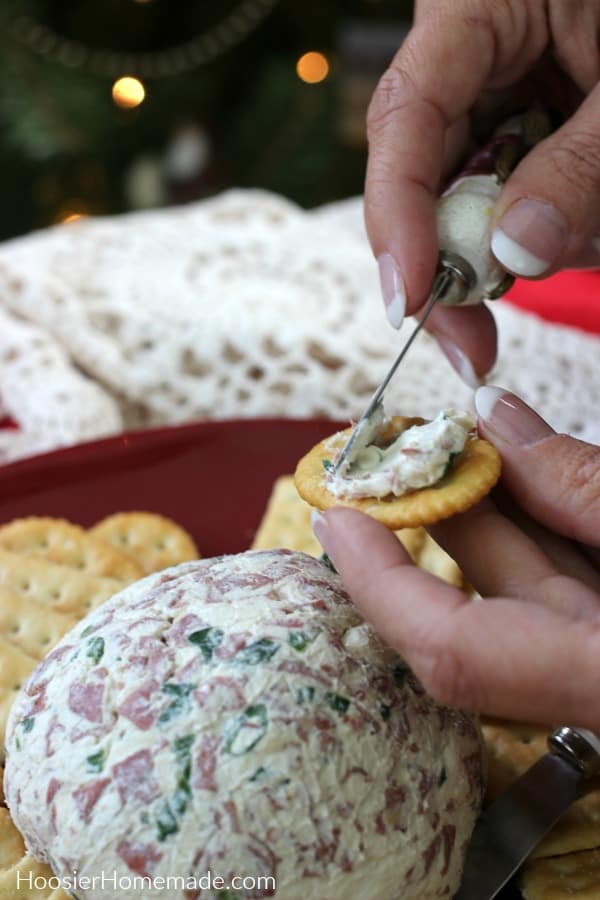 The second most popular post is our Cheese Ball Recipe. And it's the fourth most popular recipe on Hoosier Homemade.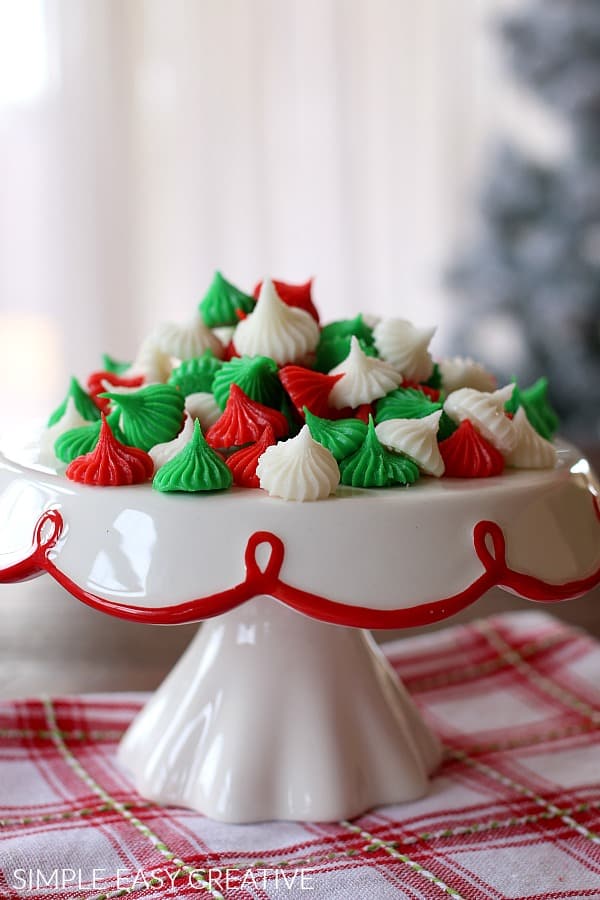 From 2018, these Cream Cheese Mints are still going strong in the number 3 position for the series, and overall #7 for the year. We also made these cute little Santa Hat Cream Cheese Mints this year.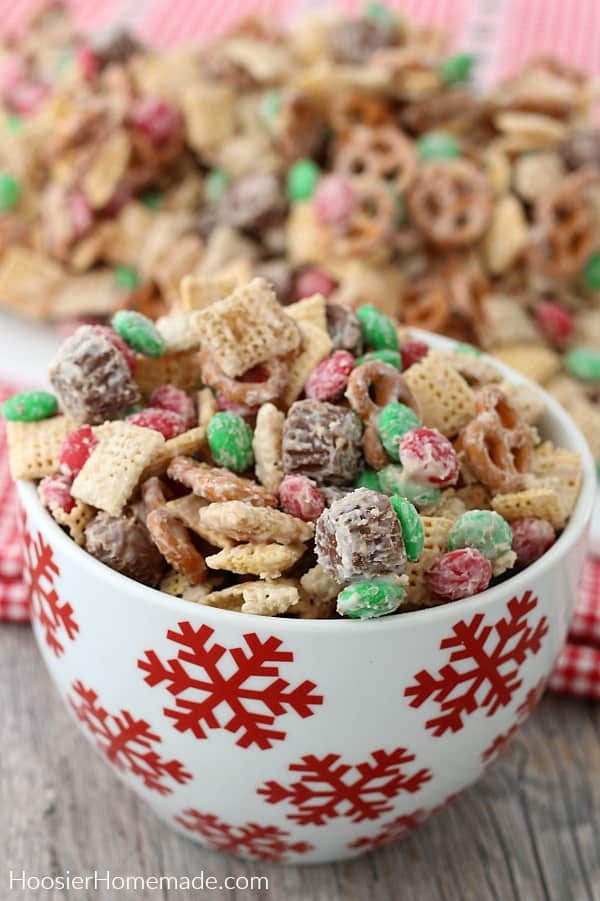 We brought back one of the most popular recipes this year, adding more information and new photos for you this year.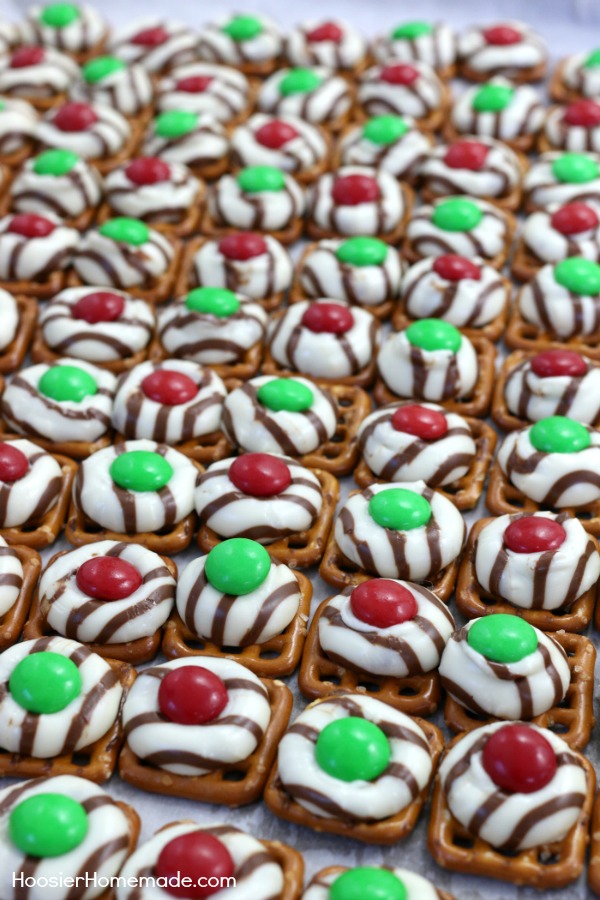 These Pretzel Hugs continue to be a hit with you all! Originally posted in 2017, they are still a hit.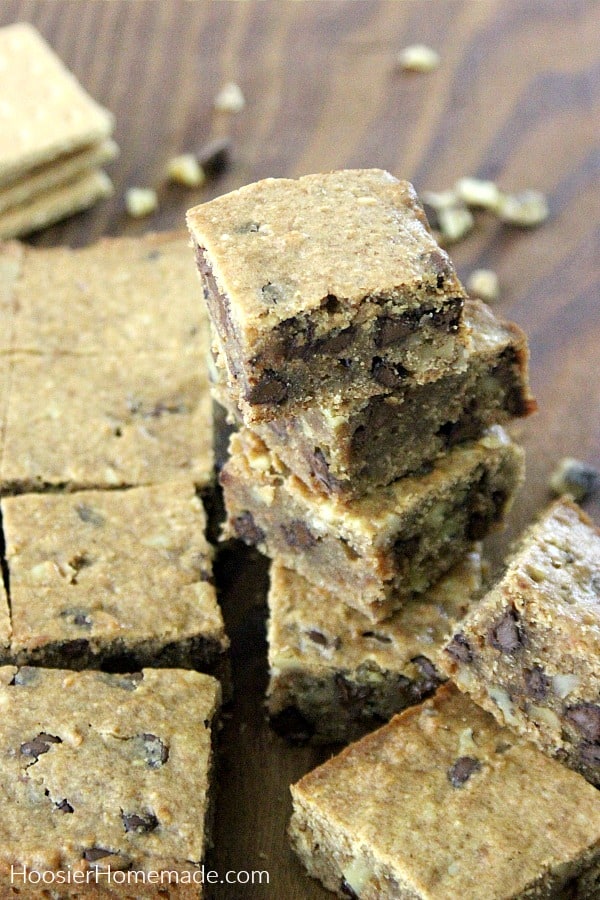 My mother-in-law's recipe for Graham Cracker Log continues to be popular. It's easy to make and everyone loves it!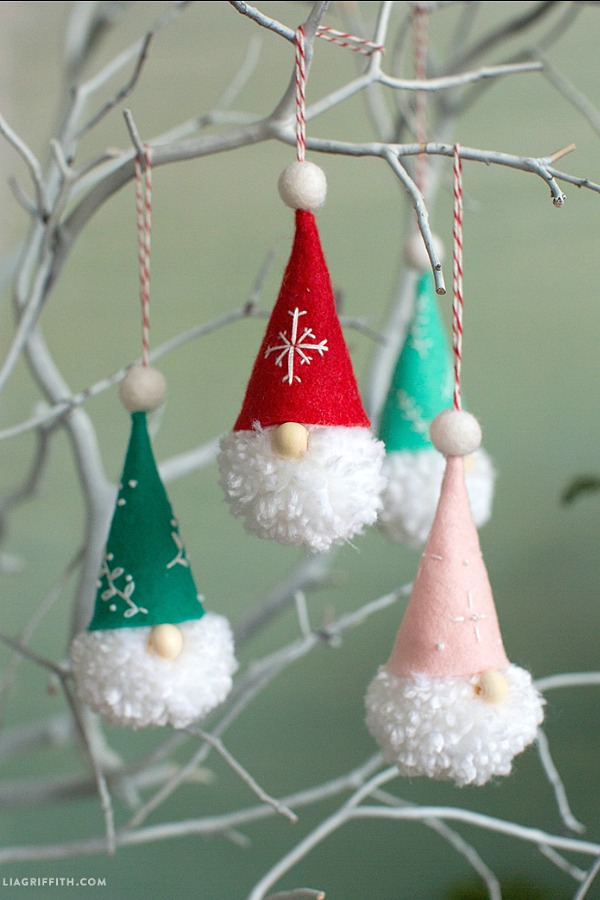 These darling little gnome ornaments have been popular since they were originally shared in 2017.
Consistently one of the most popular holiday ideas since 2014, the Hot Cocoa Kit now has almost 600,000 pins on Pinterest and continues to be a hit.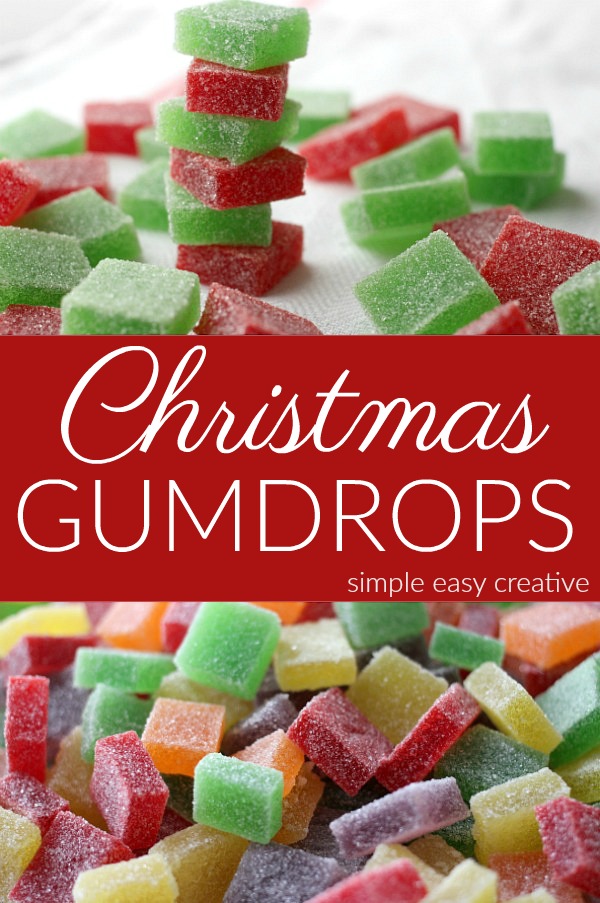 These Gumdrops continue to be a hit with you all! Make them in any flavor or color you like.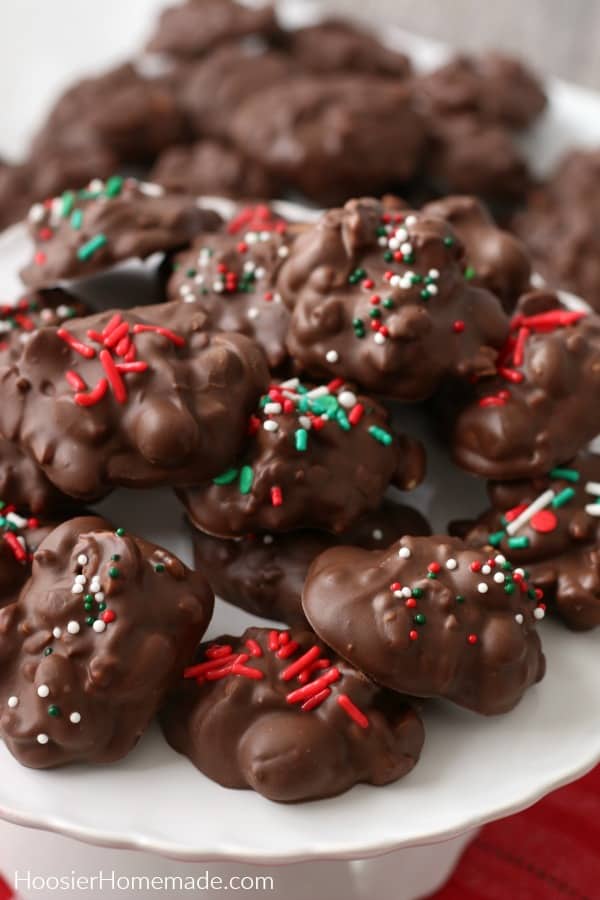 Rounding out the top 10 most popular posts for the 100 Days of Homemade Holiday Inspiration is the Crock Pot Candy. A new recipe for 2019 and it quickly became a hit. With only 4 ingredients, you can make it any time of the year.
Did you have a favorite? I'd love to hear! Leave a comment below!