Simple Christmas Gift: Homemade Holiday Inspiration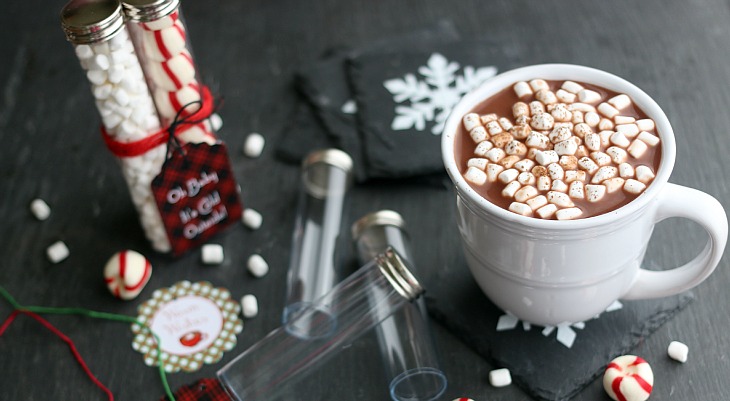 If you are new to homemade DIY gift giving then today's simple Christmas gift might be just what you need for the inspiration to try it out. These adorable Hot Cocoa Kits are easy to make, require very little crafting skill and could be made with the kids for all their teachers. In fact, I think that's exactly what we'll be doing over here!
100 Days of Homemade Holiday Inspiration continues with Day 50! Each day we are inspiring you with  recipes, decorating ideas, crafts, homemade gift ideas and much more!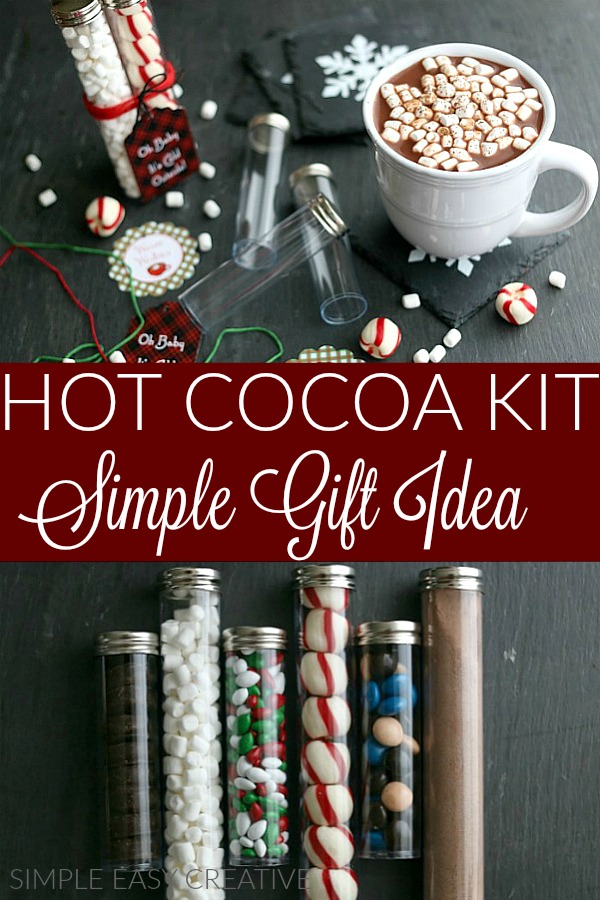 You can find all the products you need to create your own Hot Cocoa Kits —
Find the instructions to the Hot Cocoa Kits by clicking the link below…
Simple Christmas Gift
Hot Cocoa Kit Supplies
Glue or Glue Dots – I like using glue dots when working with small items, like attaching the ribbon, because then I don't burn my fingers with the hot glue gun, but you can certainly use that if you like.
Ribbon or Twine – anything you like, any size you like
Rubber Bands – you don't have to have these, but it did make it easier to hold the bottles together
Hot Cocoa Kit Ingredients
Now it's time to fill the bottles. As noted in the comments, be sure to wash the bottles first, the dish washer is best so they are sterilized.  You can find the supplies here…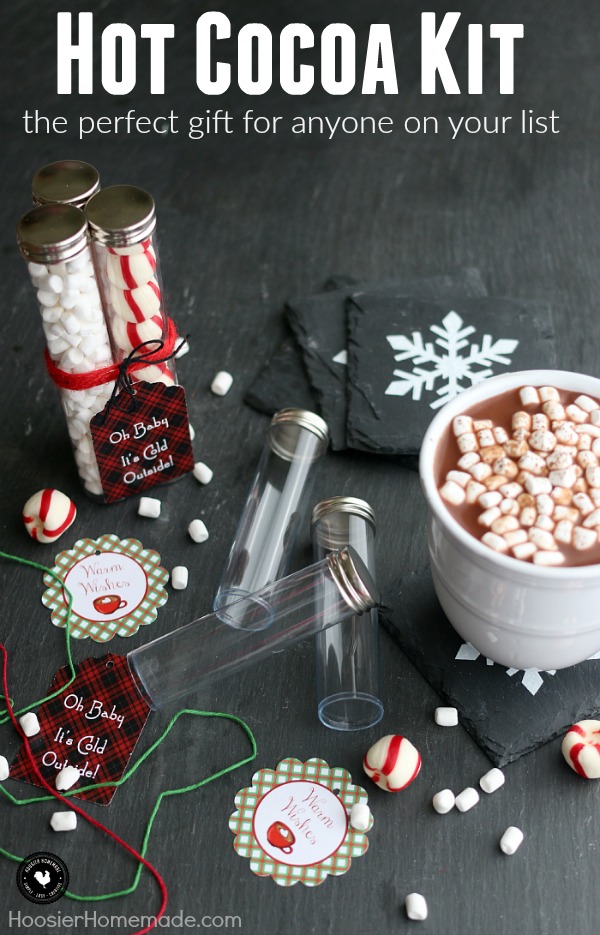 These are just perfect! And they could be paired nicely with the a holiday mug. Give these out this holiday season or even on into January as a middle of winter pick-me-up!
FIND THE HOT COCOA TUBES ON AMAZON
Original idea and photo credit above from Megan at Not Martha