Our cat Kali is still the queen of this house. She roams around it like it's her castle. She loves being treated like royalty, and we love treating her well. Yes she is our queen, and we are her jesters. But how is a jester supposed to entertain his queen? By playing, of course! That's why I was happy to hear about Temptations new Tumblers Treats.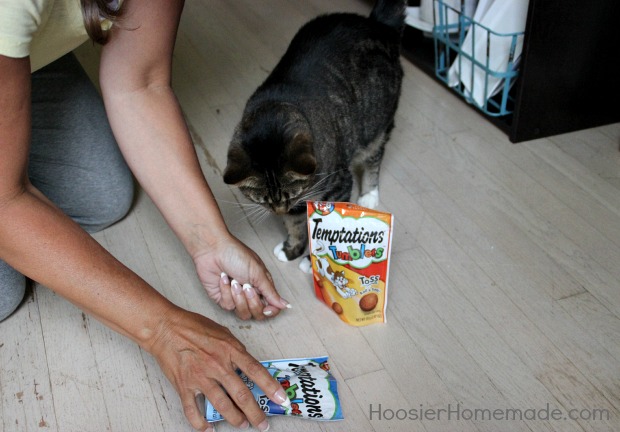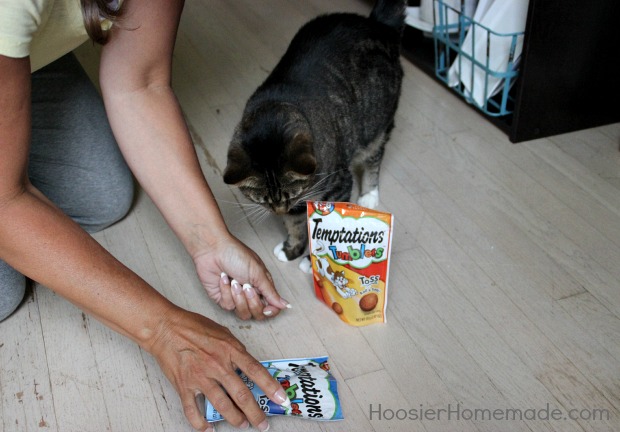 These new treats combine play time and treat time into one fun time that you both will enjoy. These treats are designed to roll and bounce around like a cat toy while still being completely edible, so your cat can play with it until it's gone. This makes for some great play times with your kitty. Watching our Kali dart back and forth while pawing the treat around was a whole lot of fun. These treats come in both chicken and turkey flavors so you can choose your cat's favorite. Of the two flavors, Kali seemed to prefer the chicken as she usually does. Results may vary depending on your kitty.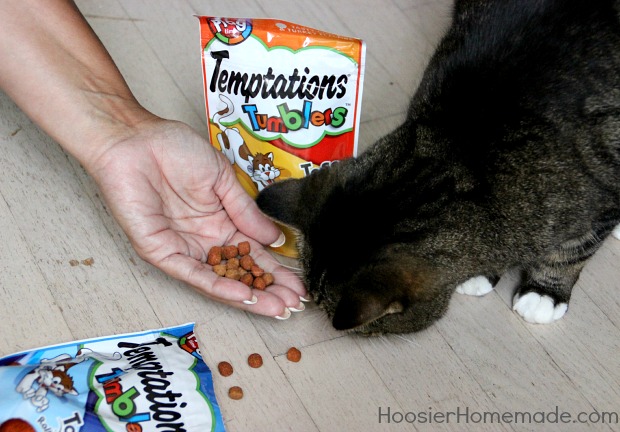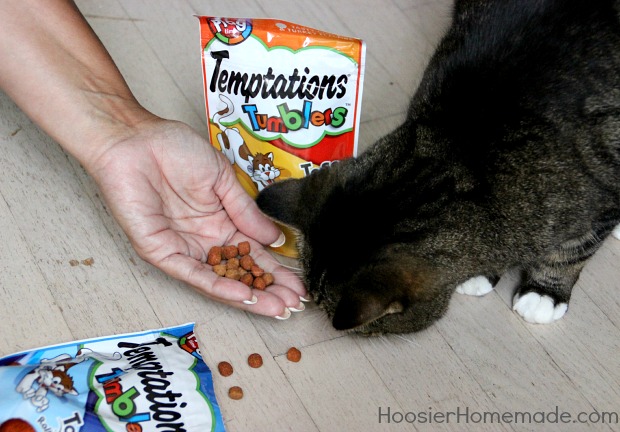 They even come in a pouch designed to keep them fresh for as long as possible. The best part? The ingredients of the treats are formulated to meet the nutritional levels established by the AAFCO Cat Food Nutrient Profiles for adult maintenance, meaning that they are 100% nutritionally complete & balanced. No guilty treats here! Temptations Tumblers are available in Walmart stores as of July for $1.50, certainly a great value. With these treats, our dear queen Kali remains seated on her throne. As queen, she struts around the house. But now she makes a little more time for us jesters.