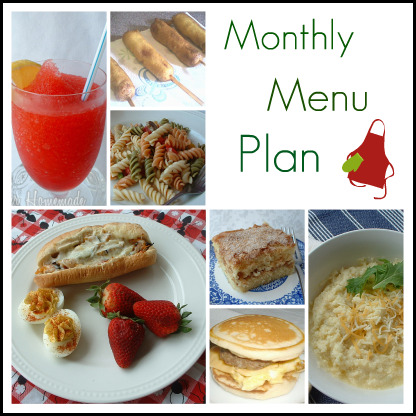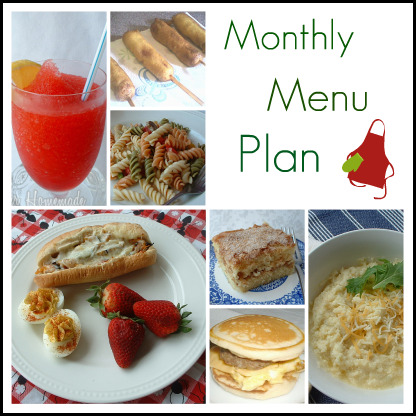 I hope you all had a great 4th of July Weekend! We had fun at the lake and enjoyed our local hometown parade and fireworks, and of course, great friends and great food.
I think it's so cool to finally put 2010 behind a post, I'm so excited to be in my second year! I can hardly believe how fast time goes.
5 ~ Leftovers from the 4th of July
6 ~ McGriddles, Smoothies
8 ~ Mini Meatloaves, Mashed Potato Casserole
9 ~ Black Bean Tostadas with Chili-Lime Dressing shared on Delicious Dishes over at Blog Party
10 ~ Chef Salad
11 ~ Chicken Phillies, Potato Salad
12~ Homemade Corn Dogs, Mac & Cheese
13~ Fettucini Alfredo, Garlic Bread and Salad
15~ Oriental Noodles & Egg Rolls
16 ~ Taco Ring, Taco Dip with Cream Cheese
17~ Homemade Pizza Rolls (gonna try to make some like Pizza Hut has)
18~ Shanghai Wings, Rice
19~ Chicken Kabobs, Pasta Salad
20~ StrawberryCream Cheese Stuffed French Toast, Smoothies
21~ Homemade Corn Dogs & Onion Rings
25~ Burgers, Roasted Corn Salsa
26~ Mostacolli, Parmesan Knots, Salad
27~ Sandwiches and Pasta Salad
28~ BBQ Meatballs, Oven Fries
29~ Chicken Stir-Fry, Rice
30~ Summer Salad
31~ Chicken Quesadillas, Chips & Salsa
Be sure to stop back tomorrow for Cupcake Tuesday! And don't forget, It's A Blog Party, has Delicious Dishes on Tuesdays and linky parties everyday of the week.
I'm linking to the Blog Parties in my footer, please visit them! You might just find one or two that are new to you!