On Wednesdays, MomAdvice shares lots of great finds on her Notebook Experiment. Clear back in March, she shared the link for Homemade Corn Dogs from Chaos in the Kitchen.
I finally got around to making these and they were such a hit in our house, I wanted to share them with you.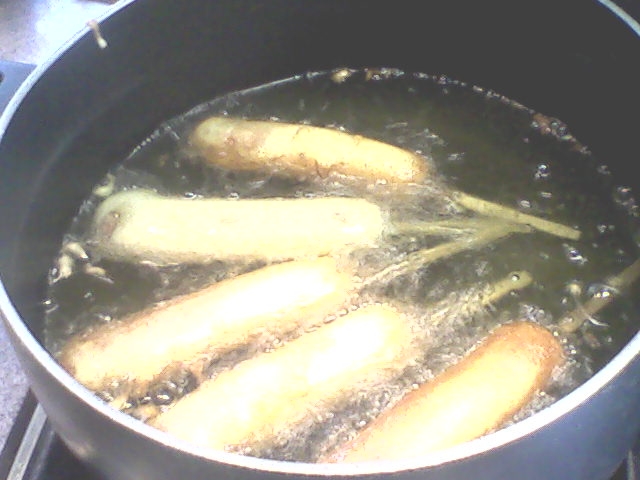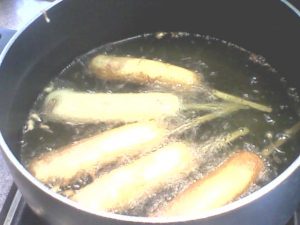 Here is the recipe that I used from All Recipes
1/4 cup white sugar
1 cup all-purpose flour
2/3 cup corn meal
1 1/2 teaspoons baking powder
1 teaspoon salt
2 tablespoons bacon drippings
1 egg, beaten
1 1/4 cups buttermilk
1/2 teaspoon baking soda
2 pounds hot dogs
wooden sticks
DIRECTIONS
Heat oil in a deep fryer to 365 degrees F (185 degrees C).

In a large bowl, stir together the flour, cornmeal, sugar, baking powder and salt. Stir in melted bacon drippings. Make a well in the center, and pour in the egg, buttermilk, and baking soda. Mix until everything is smooth and well blended.

Pat the hot dogs dry with paper towels so that the batter will stick. Insert wooden sticks into the ends. Dip the hot dogs in the batter one at a time, shaking off the excess. Deep fry a few at a time in the hot oil until they are as brown as you like them. Drain on paper towels or serve on paper plates.
I did make some adjustments and they turned out just fine. I used milk instead of buttermilk and I did not add the bacon drippings.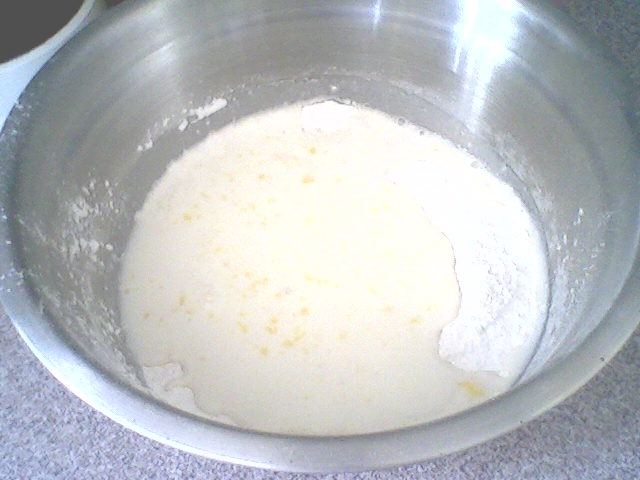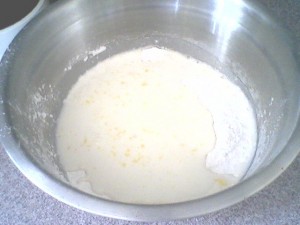 To make them, I started with sticks that I found in the craft department at Walmart. I think they were about $2.60'ish for the whole bag and I have tons leftover.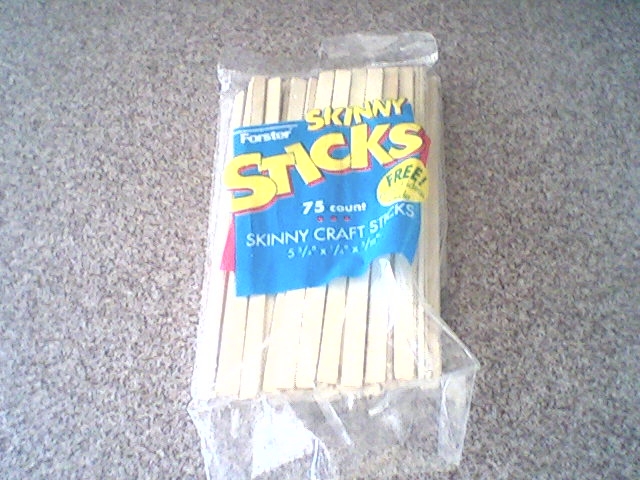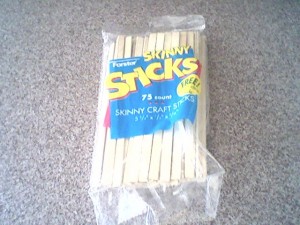 I inserted the sticks into the hot dogs, laid them on a tray and patted them dry. I used 2 packages.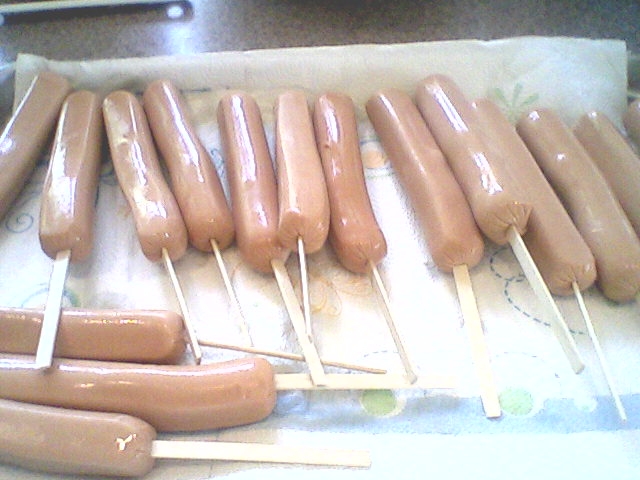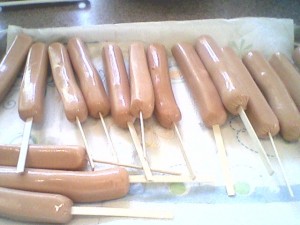 Next, I did take the advice from Chaos In The Kitchen, which is where I read about making them. I poured the corn meal mixture into a tall glass for ease in dipping. This worked really well.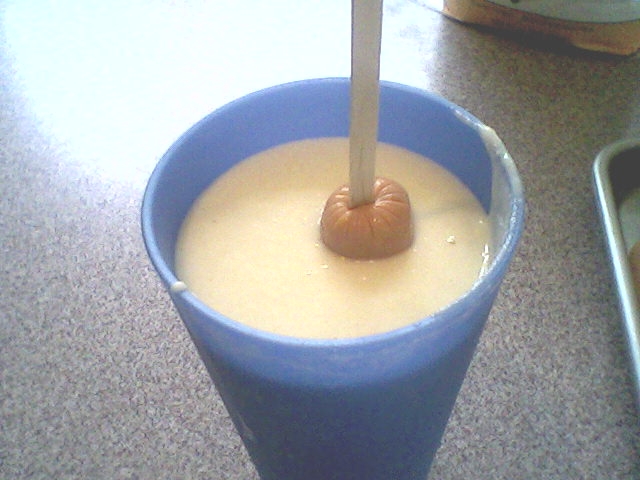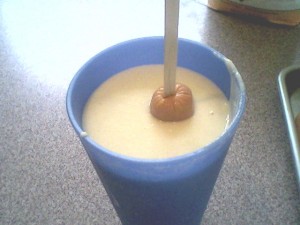 Now, here is where I went a little wrong, and will do differently next time. I laid the corn dogs on a tray, thinking I would get them all dripped and then fry them. Well, the corn meal mixture wasn't quite thick enough and it dripped off the hot dogs.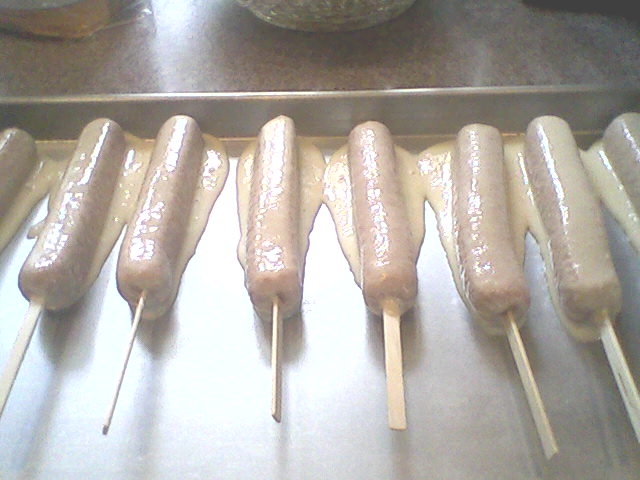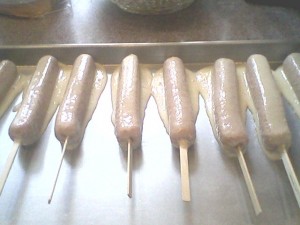 So, then I put them in the frig to chill a little, thinking they would firm up. Which they did, but I still had to re-dip them. I had plenty of corn meal mixture, so it wasn't a big deal. Then I fried them several at a time, in a large pan. I was wishing I had a large frying skillet, but I don't, so I made do.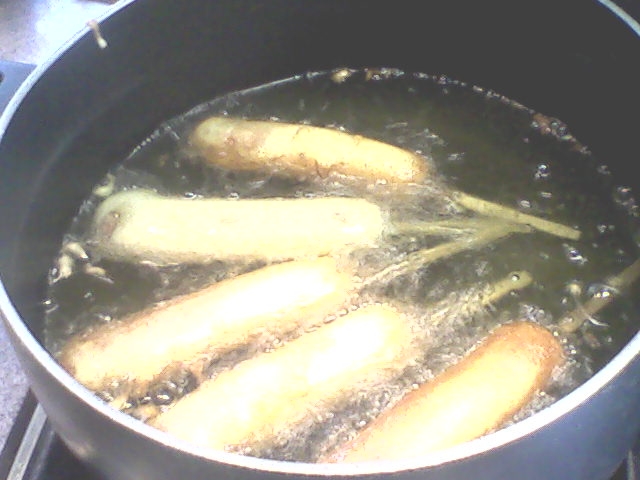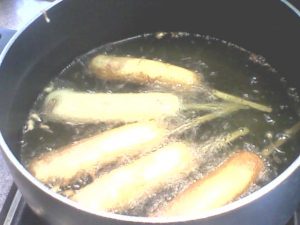 I did not find them to be labor intensive, like Chaos In The Kitchen did. I thought they were fun and the boys thought it was cool to have homemade corn dogs. We will definately be making them again.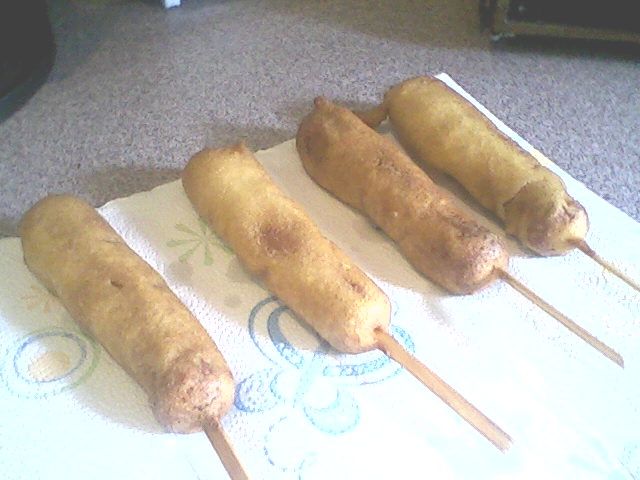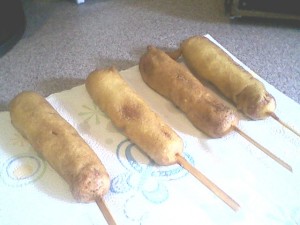 For more great blog carnivals, please visit:
~Notebook Experiment hosted by MomAdvice
~Food on Fridays hosted by Ann Kroeker