Cupcake Tuesday ~ Fun Birthday Cupcakes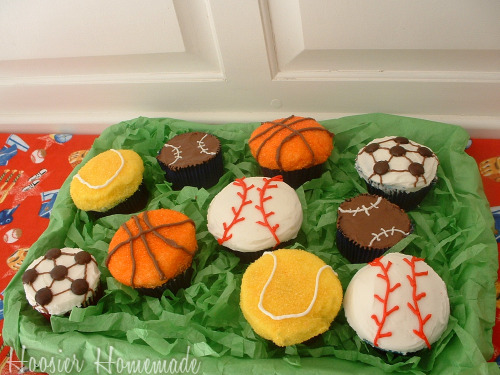 Welcome to Cupcake Tuesday!   If you are new here, grab a cup of tea or a glass of milk and enjoy a cupcake!
Did you see all the fun cupcakes from last week? We had 16 creative cupcakes shared! How cool!
How was your 4th of July holiday? Ours was great! I'll have admit, I've been a little swamped lately. So, I decided to take this week and share some of the cupcakes that I created for some great fellow bloggers. I'm also getting ready for a big Cupcake Tuesday next week, with a fun Pool Cupcake and a video.
These bright, colorful cupcakes were for Heather's birthday…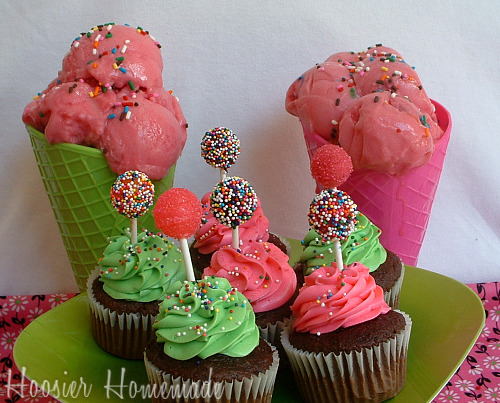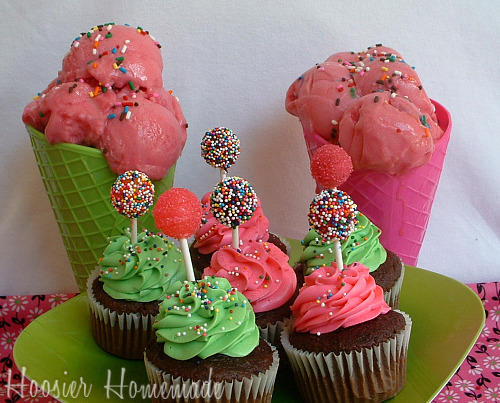 I used Wilton Pink and Green Coloring to Buttercream Frosting. And for the topper, I dipped DumDum suckers in water and added Wilton Nonpareils on some and Pink Sugar on others.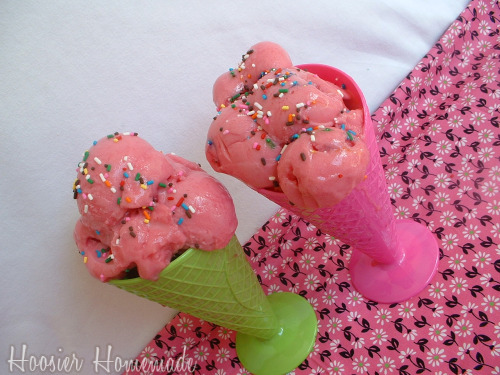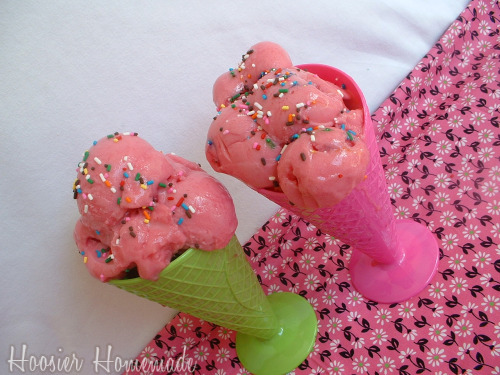 I found the fun Ice Cream Glasses at the Dollar Tree.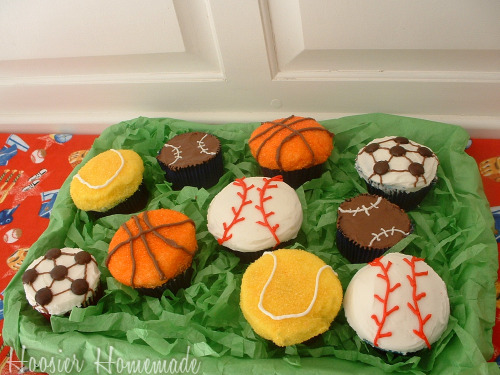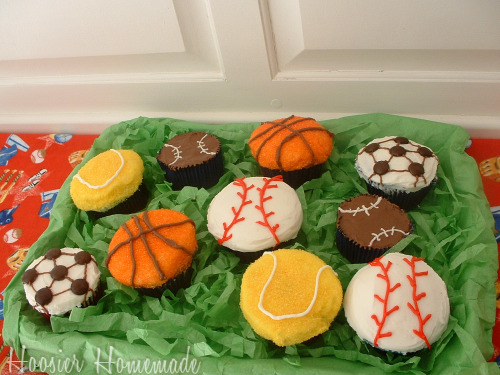 I created these fun Sports Cupcakes for Andrea over at Mommy Snacks. She will be sharing the post with the directions these week.
Update: Andrea posted the cupcakes, if you would like to learn how I did them.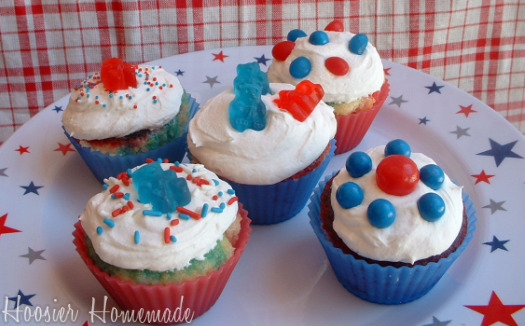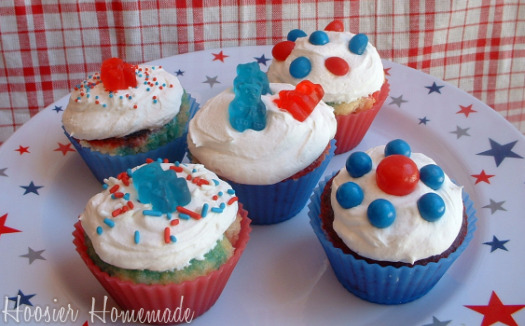 And these fun 4th of July Cupcakes  were for Holly and her kiddos over at iGoBoGo. I made Poke Cupcakes, and decorated with various candy. You could easily change the colors and make them into Birthday Cupcakes.
Be sure to head on over and link up to Delicious Dishes (Tues a.m.) on It's A Blog Party, my other blog, where I host a different linky party everyday! I'm starting a new, yummy giveaway too!
Now, it's time to share your creations! Please be sure to link back to this post so your readers can enjoy all the entries and visit one or all of the participants.