Aldi's Money Saving Meal – Mostacolli
One of the ideas that I have been wanting to share with you, is how I save money, lots of money, by grocery shopping at Aldi's. It's great for you to see my post of what groceries I buy and how much I saved, but if you don't know what to make with them, then it doesn't help you. Or even if you just want to have a different meal on your plan.
I have updated my What's For Dinner page to include Money Saving Aldi's Meals.
I've combined several things in this one post, money saving, cooking with beef, because Ultimate Recipe Swap this week is all about beef, and a new recipe for these cute little Parmesan Knots. They are quick, fun and really yummy!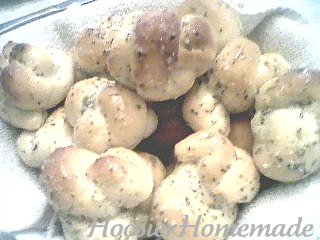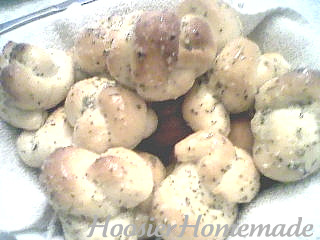 Ingredients
1 tube refrigerated Buttermilk Biscuits (I used 2 to feed my family)
1/4 c. canola oil (I used butter, because biscuits just taste better that way)
3 T. grated Parmesan cheese
1 t. Garlic Powder (I used garlic salt, because that's what I had)
1 t. each of Oregano and Parsley Flakes (I used Italian Seasoning)
Directions
Cut each biscuit into thirds. Roll each piece into a 3 inch rope (doesn't have to be exact) and tie into a knot, tuck ends under. Place on cookie sheet and bake at 400 degrees for 8-10 minutes.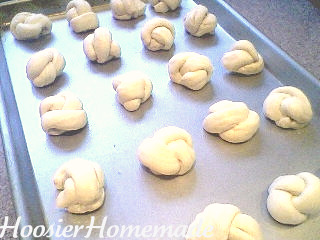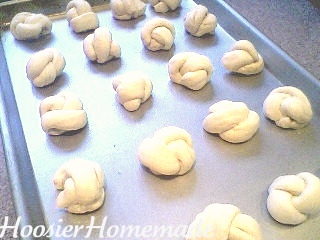 While the knots are baking, melt butter and mix with Parmesan cheese  and spices.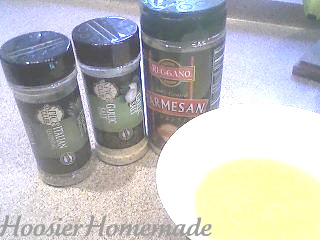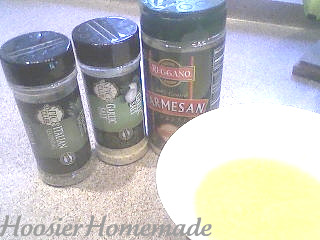 Dip the knots (or toss to coat) in butter mixture immediately out of oven. I had extra butter mixture, so I used my pastry brush and used up the rest of it.
Now for the beef and money saving part of this post
Mostacolli Ingredients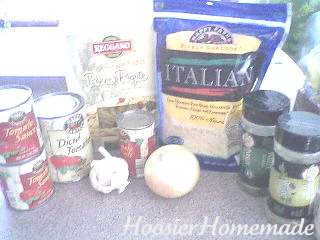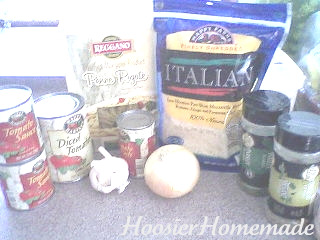 Mostacolli noodles         $1.09
Cheese (Italian)                $2.29
Hamburger                         $.90  (1/2 pound)
Tomato Sauce x 2            $.50
Diced Tomatoes                $.49
Tomato Paste                     $.39
Garlic, Onion, Spices       $.25
Total for Mostacolli       $5.91
Directions
I make my Spaghetti Sauce, boil the noodles and layer noodles, sauce and then cheese, two times and bake at 350 degrees for about 45 minutes.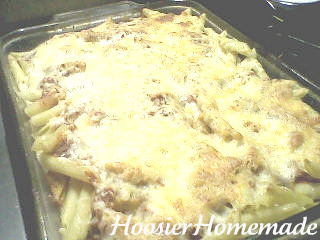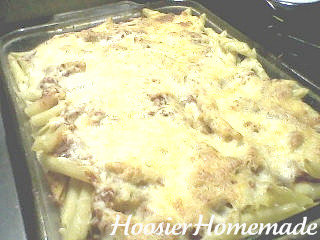 Parmesan Knots
Biscuits x2                           $.76
Butter                                     $.17
Cheese & Spices                  $.25
Total for Parmesan Knots    $1.18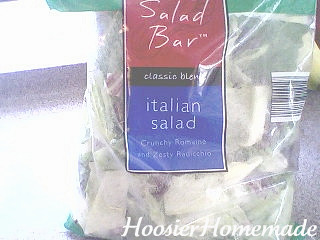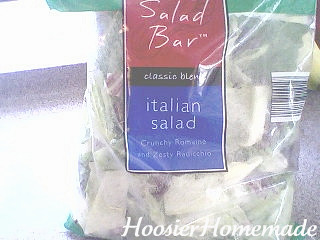 Salad                     $.35   (.69 on sale, used 1/2 bag)
Total for meal            $7.44       (fed 5 of us, and had leftovers for 3 lunches)
Be sure to visit:
~Ultimate Recipe Swap hosted by Life As Mom