4th of July Celebration ~ Food and Decorating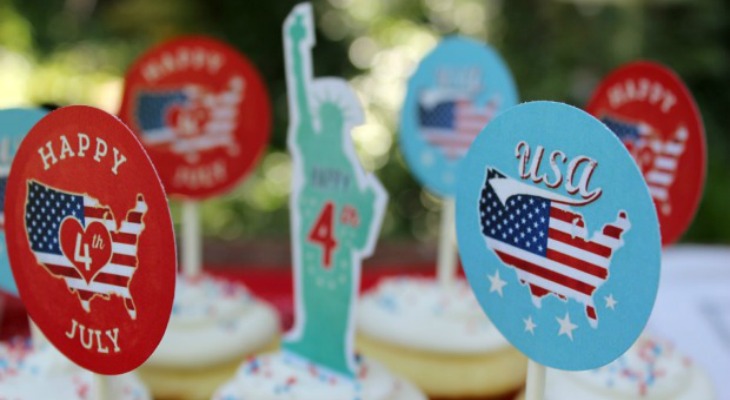 Join in our 4th of July Celebration! There are Recipes, Desserts, easy No Bake Treats, Decorating Ideas, easy 5 minute Table Centerpiece and of course 4th of July Cupcakes!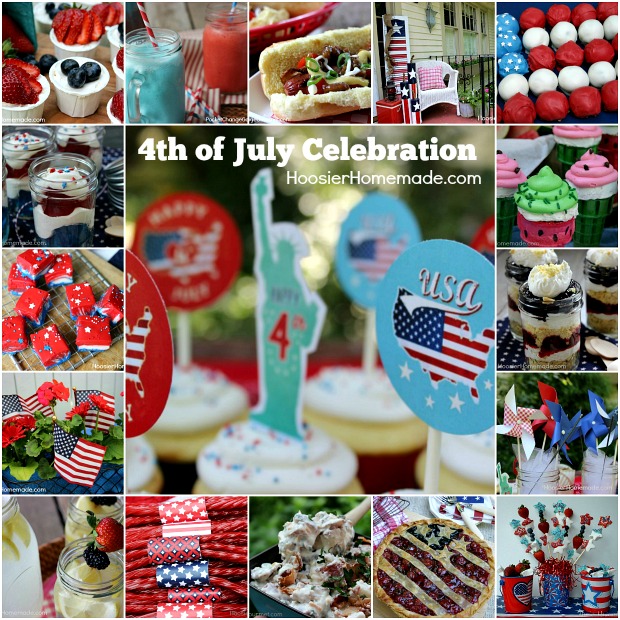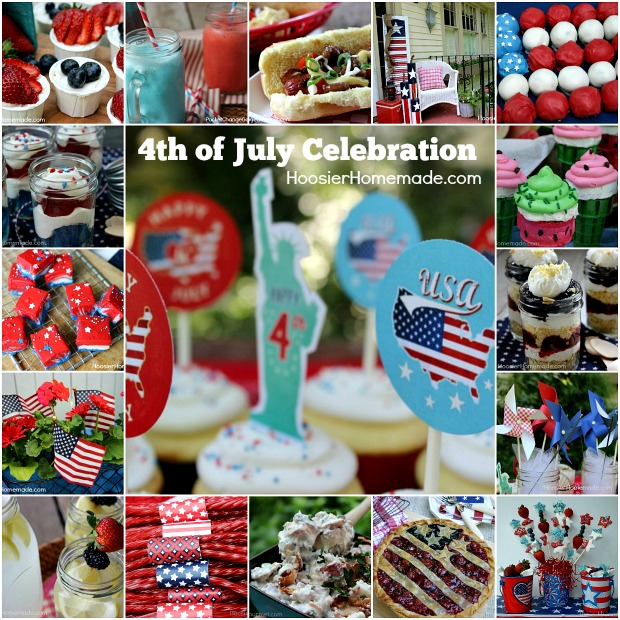 We are finishing up our 4th of July Celebration with 1 final post to pull all of the best ideas together. Whether you are hosting a 4th of July Party and need a quick and easy Table Centerpiece, or you are short on time and need to turn store bought treats into a fun 4th of July Dessert – we have you covered!
Enjoy and have a safe and relaxing weekend!