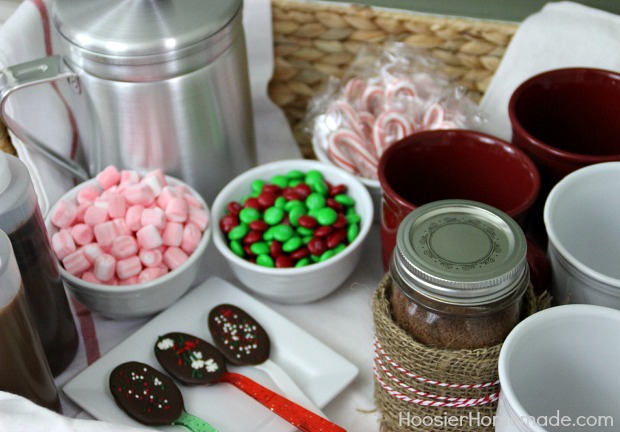 Creating an unique gift doesn't need to be difficult, this Hot Cocoa Gift Basket is perfect for those hard to buy for people on your gift list. Or create one to keep for yourself and your guests.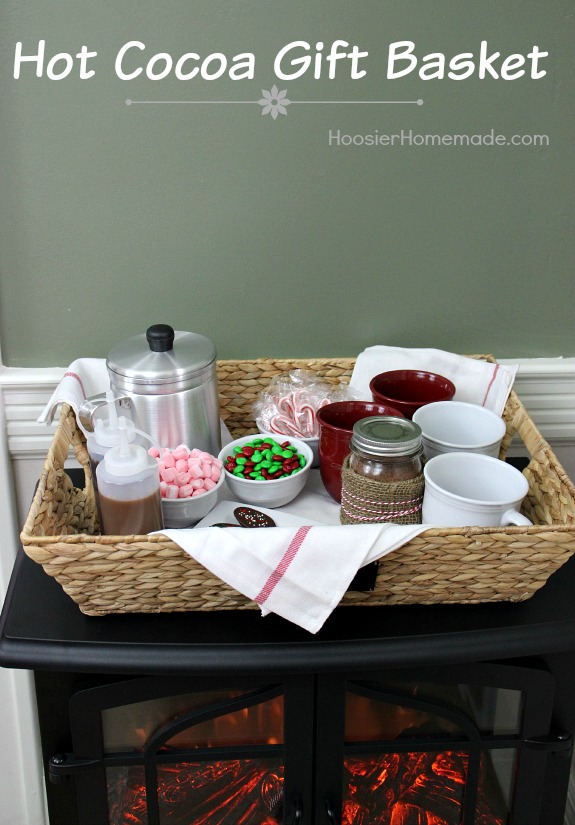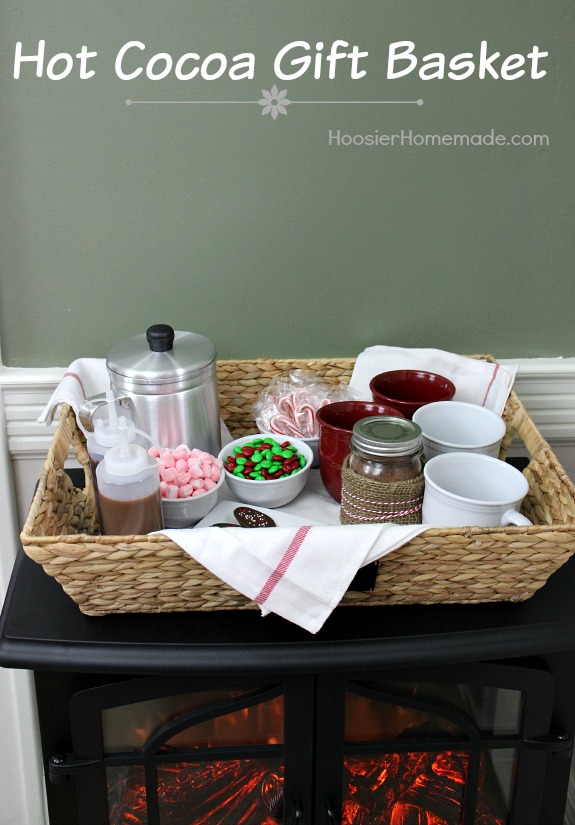 One of my favorite gifts to give is a basket with useful items in it, ones that are timeless and can be used over and over. Creating a gift basket is simple although it often looks like you spent hours putting it together.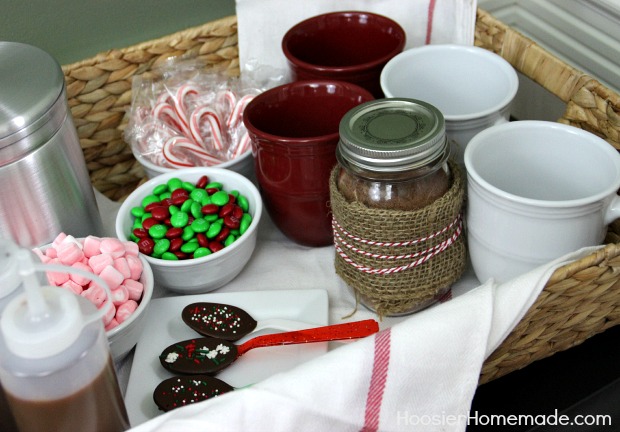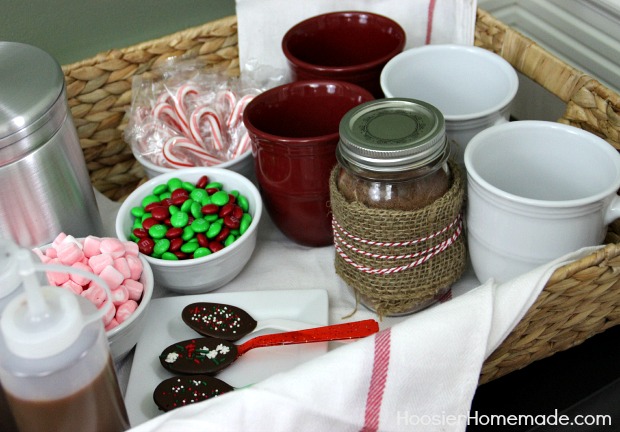 This Hot Cocoa Gift Basket is filled with items that can be used again and again, even after the hot cocoa is gone. We started with a gorgeous basket from Mainstays, a line that Walmart carries. It was under $10 and can used for a variety of items – you could organize home office items, fruit, treats, spices, the list goes on and on. It's about 21 x 17 inches, making it nice and big to hold many things.
Then to line the basket and add a little pop of color, we used Mainstays tea towels, they come 2 in a pack for less than $2. And again, they can later be used in the kitchen.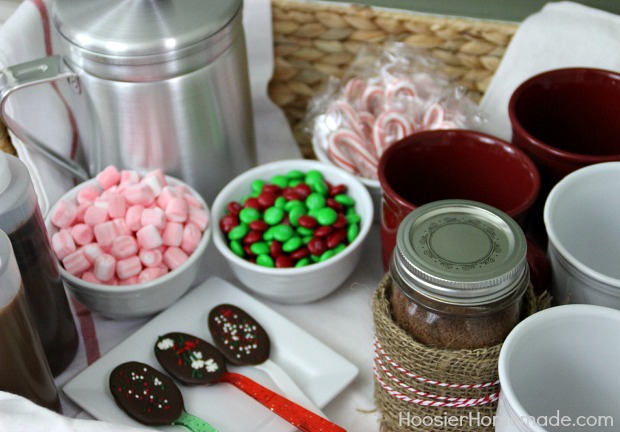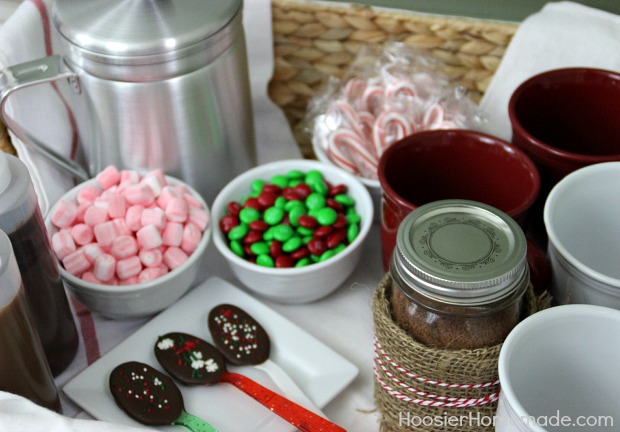 After the basket was ready, it was time to fill it. We used Mainstays mugs, they are big and sturdy and yes, under $2 each. We chose red and white mugs to go with the tea towels.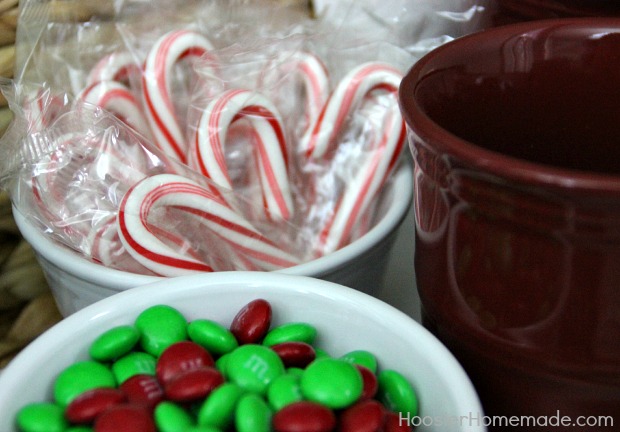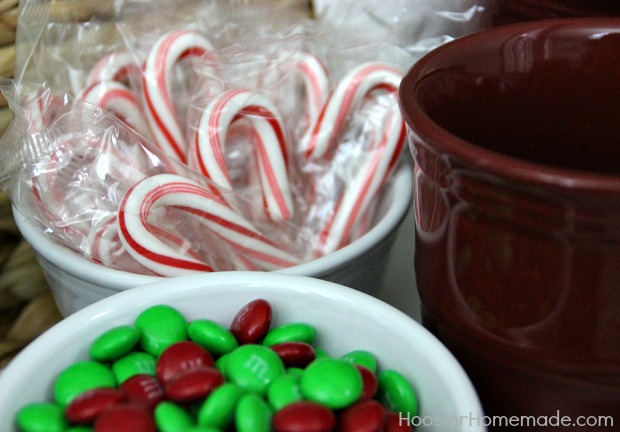 Hot cocoa just isn't the same without adding fun ingredients, so we added 3 small bowls, again from Mainstays. To each bowl we added ingredients for the Hot Cocoa – small candy canes, festive M&M's and mini Peppermint Marshmallows.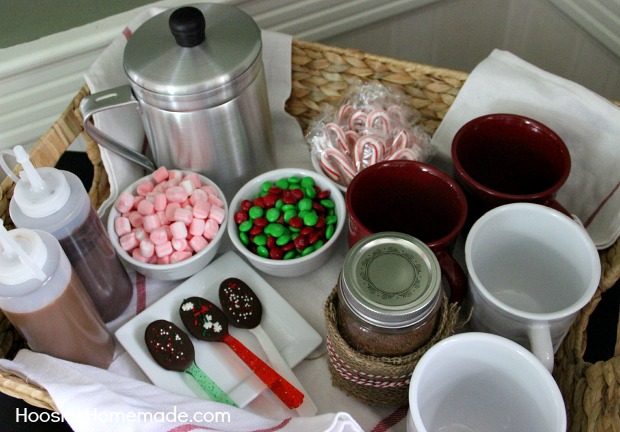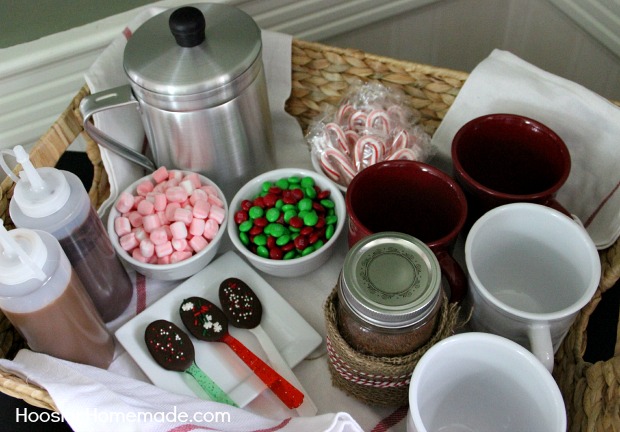 For a fun addition to the Hot Cocoa, we filled plastic dispense bottles with hot fudge sauce and homemade caramel sauce. And to keep the milk warm, we found a cool looking silver pot. It's actually a grease dispenser, but I loved the nostalgic look of it.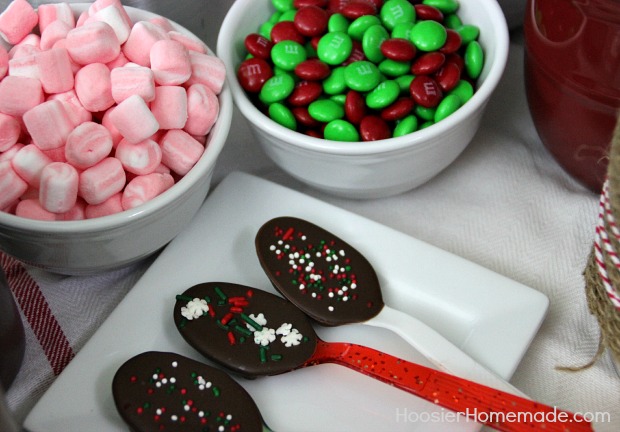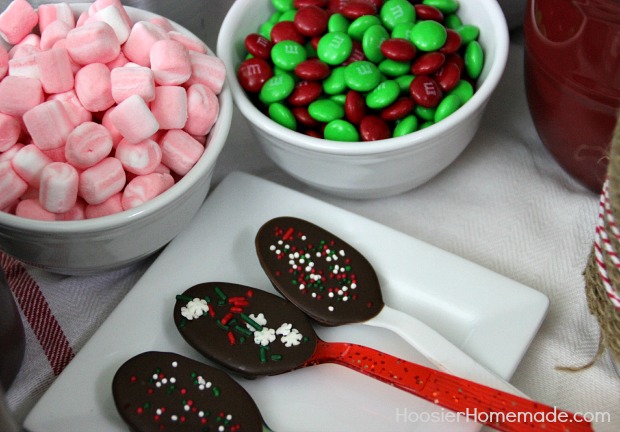 For a little extra festive touch, we made Chocolate Spoons to stir the Hot Cocoa.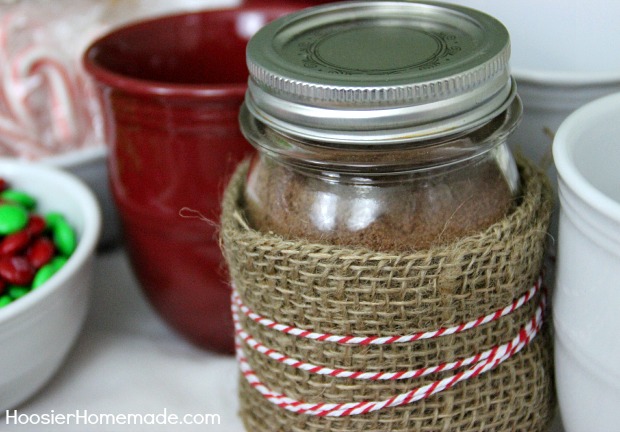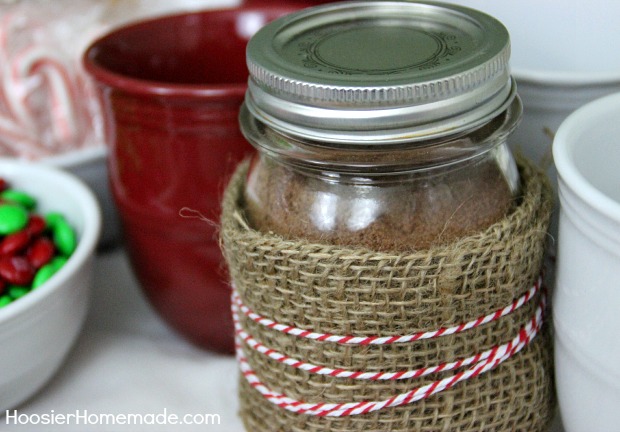 Now we couldn't give all these fun items without adding it Homemade Hot Cocoa Mix. Our favorite recipe is super easy to make, all you need is a food processor. Begin by adding sugar and almonds and grinding them, then add chocolate chips, cocoa powder, dry vanilla coffee creamer, cinnamon and cloves, grind it all together in the food processor and you have the perfect mix for a mug of Hot Cocoa.
We like giving it in a clear mason jar with a note on how much mix to add. You can make your own Homemade Hot Cocoa Mix with our recipe.
Today is Day 10 of our 12 Steps to Christmas Sanity. So far in this series we have made a Christmas Card, scheduled all of our parties and events on our Printable December Calendar, gathered budget friendly gift ideas, printed out a Christmas Gift List, tackled our Christmas Dinner Menu, checked our pantry for baking supplies and we whipped up some treats that everyone will love! We shared 8 simple decorating ideas for you in case you are short on time and yesterday we shared some simple gift bags plus free printable gift tags. Thanks to Laura from I Heart Planners for all the great printables!
Download your Printable Christmas Gift List now, click on the photo below.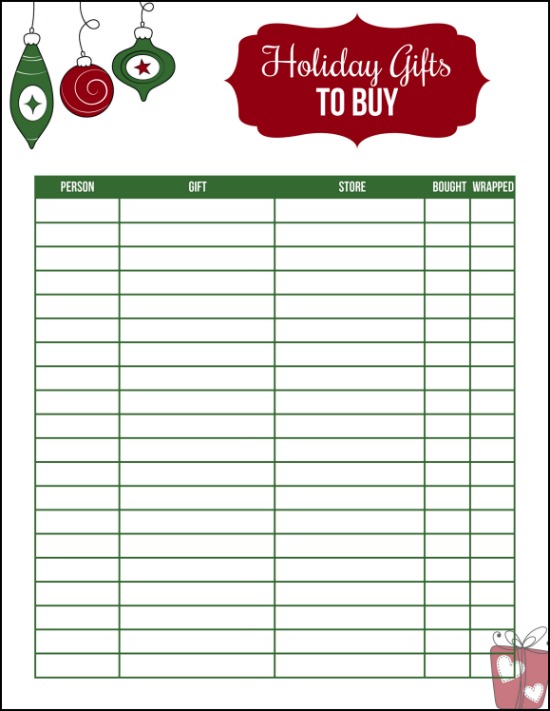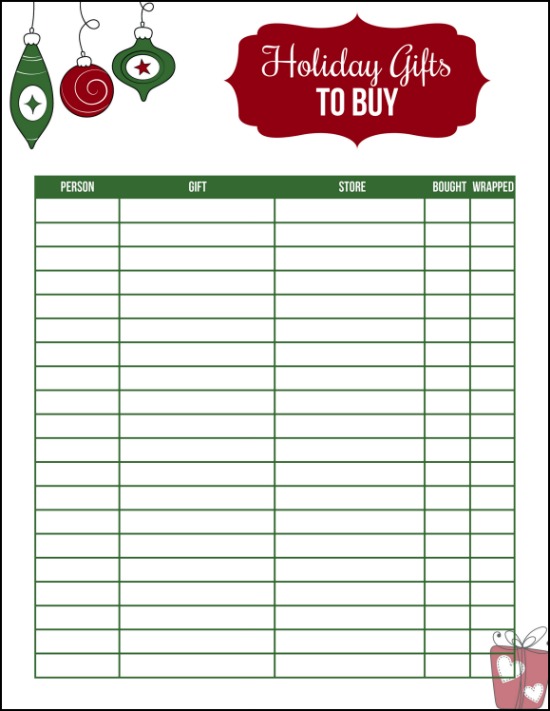 And follow along each day as we help you get ready for the holidays!