If you are looking for a gift for a cook or budding chef this holiday season, these printable recipe cards might be exactly what you need. Every cook has recipes that they are extremely proud of and should be passed down to generations. Giving them recipe cards with the words "share me," "make me," and "bake me" will encourage just that. Today's holiday inspiration might just help you acquire that coveted recipe from your favorite aunt or best friend!
100 Days of Homemade Holiday Inspiration continues with Day 90! Each day we are inspiring you with  recipes, decorating ideas, crafts, homemade gift ideas and much more!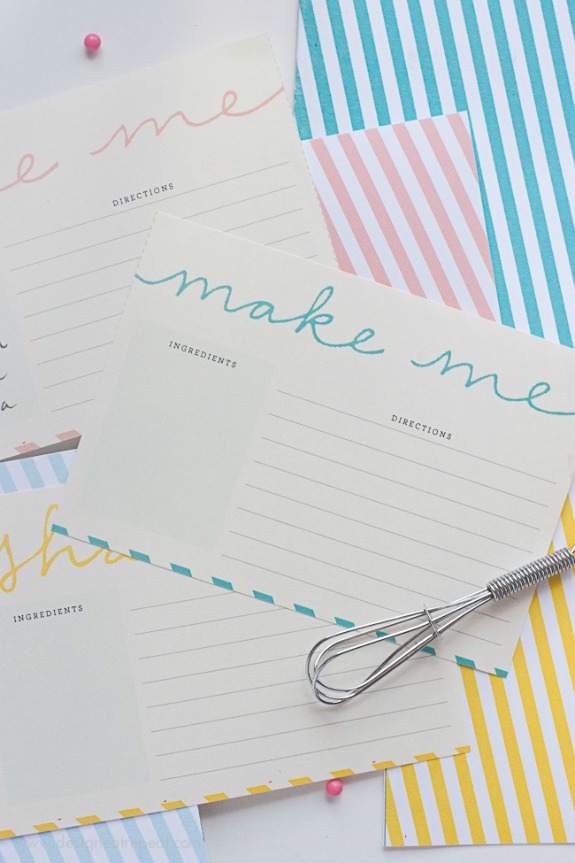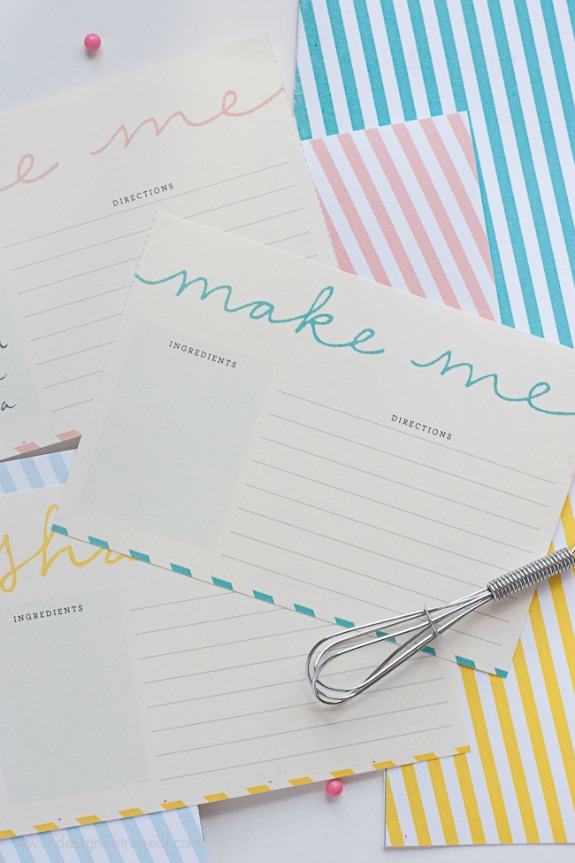 Print these out on cardstock and tie them with a coordinating bow. You could put it together into the Santa gift jar we featured a few days back along with some extra cooking utensils like wooden spoons, a wire whisk, some rubber spatulas, etc. Any cook would be excited to receive this gift!
Thanks to Melissa from Design Eat Repeat for sharing this adorable printable recipe cards with us for our 100 Days of Homemade Holiday Inspiration!
Find the free printables by clicking the link below…