Tackling the Holiday Budget: Simple Gift Ideas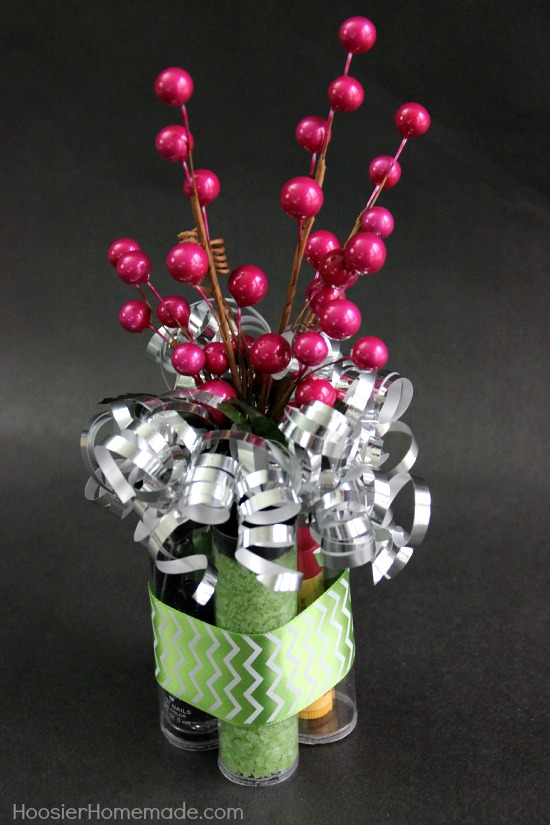 The holidays can often times put a strain on our budgets. If you have an overflowing Christmas list with many people to buy for, you know what I mean. This inexpensive simple gift idea is perfect for teachers, co-workers, neighbors, even those gift exchange parties that you go to and have no idea what to take!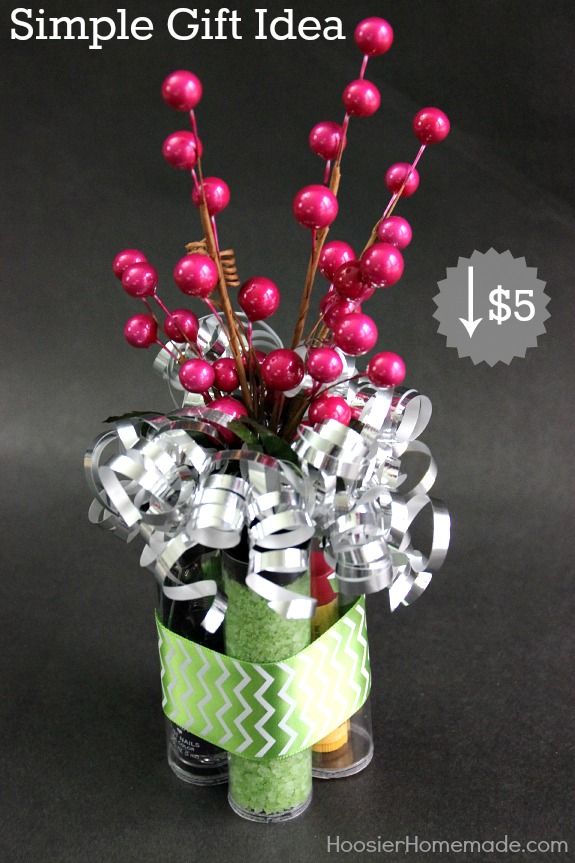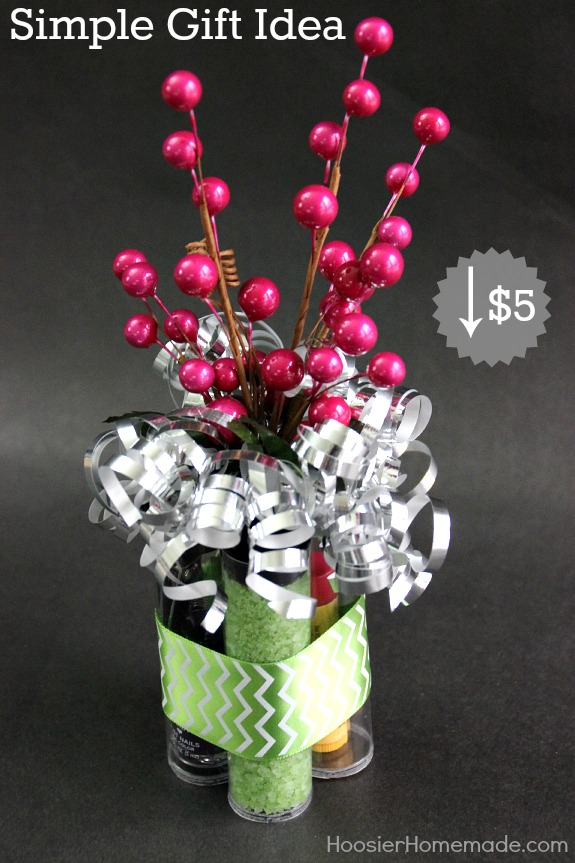 Today is Day 3 of our 12 Steps to Christmas Sanity and we are tackling the Holiday budget. Keeping track of everything can be a chore, so Laura from I Heart Planners has created a Printable Holiday Budget tracker for you! More on that in a minute, right now, let's learn how to put together this cute Christmas gift.
Similar to the Hot Cocoa Kits, we have pulled together some fun ideas for you that are inexpensive and easy to do.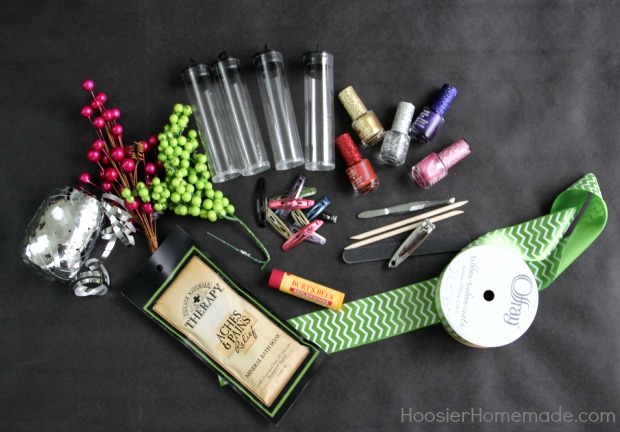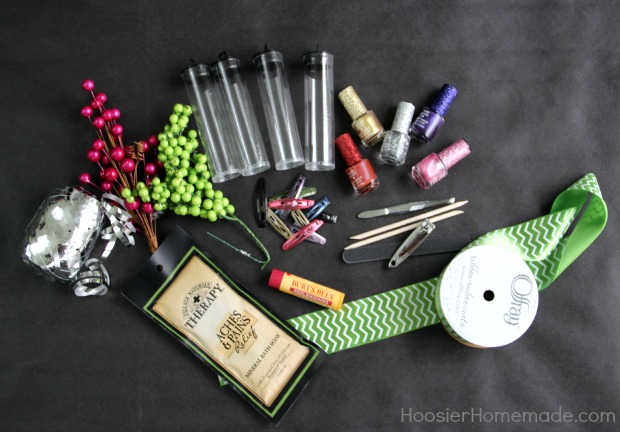 This gift idea is super versatile. I have put one together for a women, but you could certainly do one for the movie lover with candy or popcorn flavorings, the grill lover with spices, the Lego lover filled with Legos, the ideas are endless.
Simple Gift Idea Supplies
Plastic Bottles – depending on what you are putting in the bottles, will determine the size of bottle you need. This time we decided to use a storage tube made for storing beads because they had the widest opening so the nail polish would fit. You can find similar bottles online – here.
Gift Items – we used part of a package of nail polish that we found in the Christmas area at Walmart, Nail Kit, Lip Balm, Hair Barrettes and Bath Salt
Decorations – floral picks
Ribbon – curling ribbon for the top and wide ribbon to wrap around the bottles
Tools – glue and scissors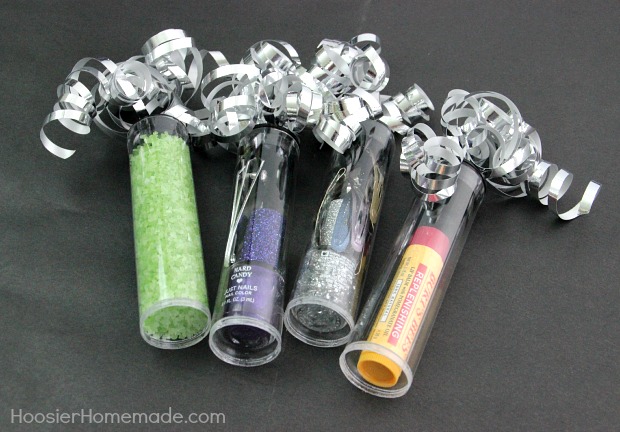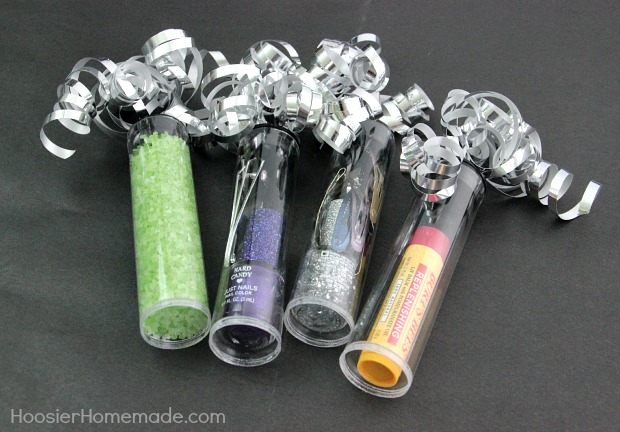 Fill the bottles with whatever you like. Since the tops of these bottles had a little hook on them, we decided to dress it up with curling ribbon. It adds a bit of sparkle but also hides the hook on the top.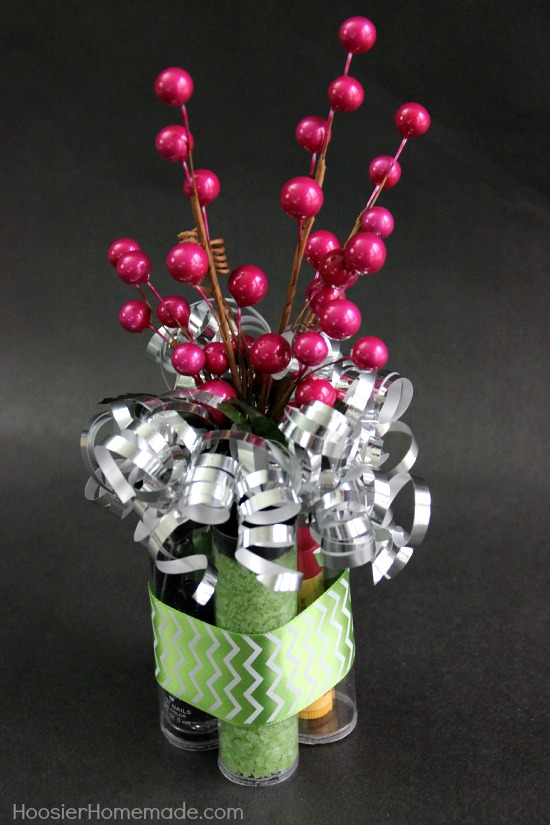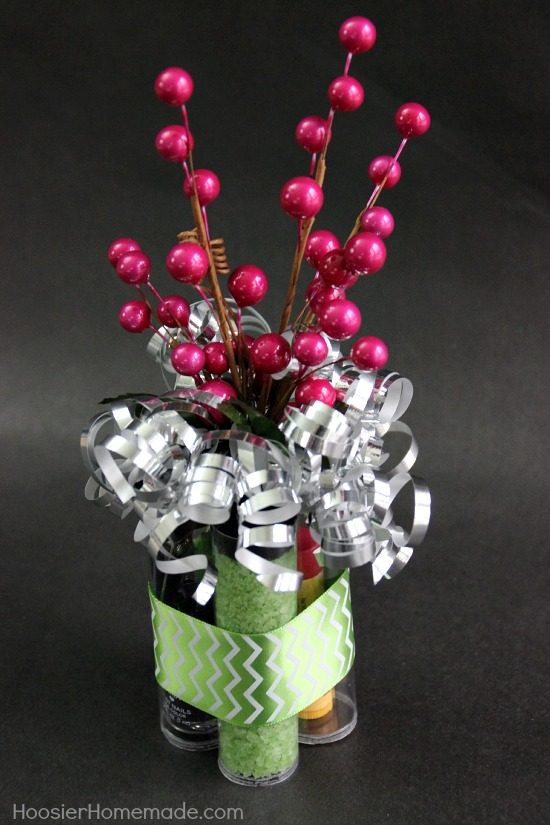 After the bottles are filled, then group together 4, add the rubber band around them to keep them together, if you want. Then add the ribbon and the decorations. The bottles were close enough together, we just put the decoration in the middle and it stayed.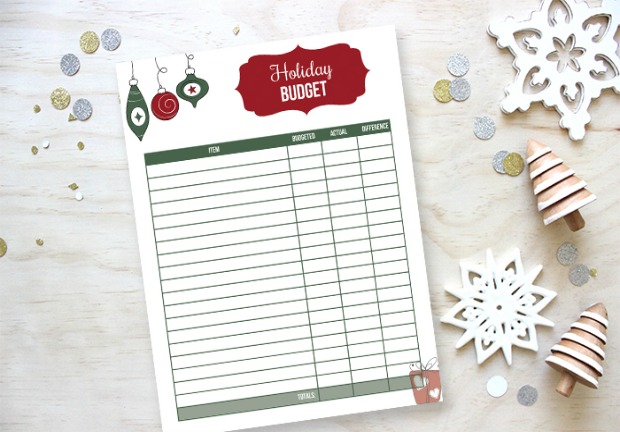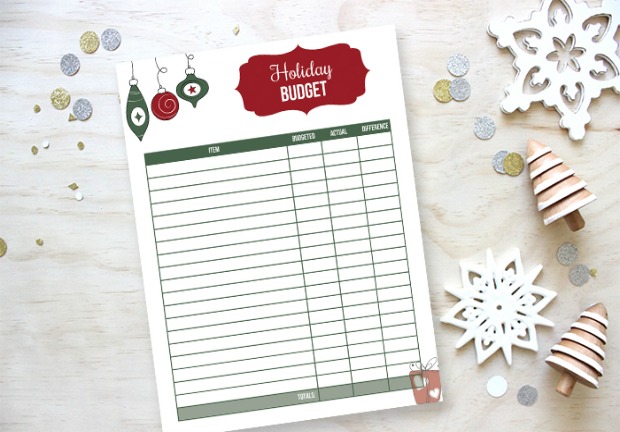 For Day 3 of our 12 Steps to Christmas Sanity, we are tackling the Holiday Budget. Head on over to I Heart Planners to grab your free Holiday Budget Printable and more inexpensive gift ideas!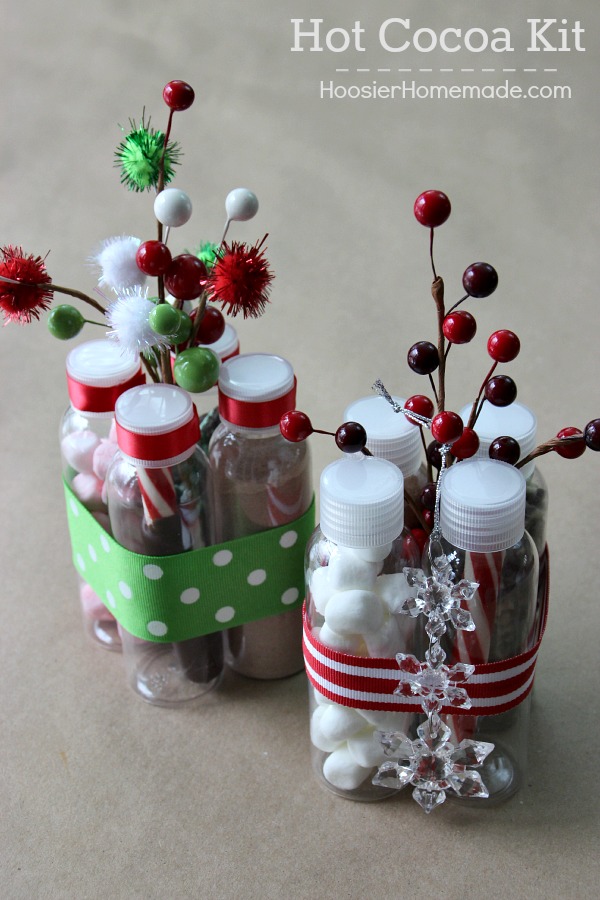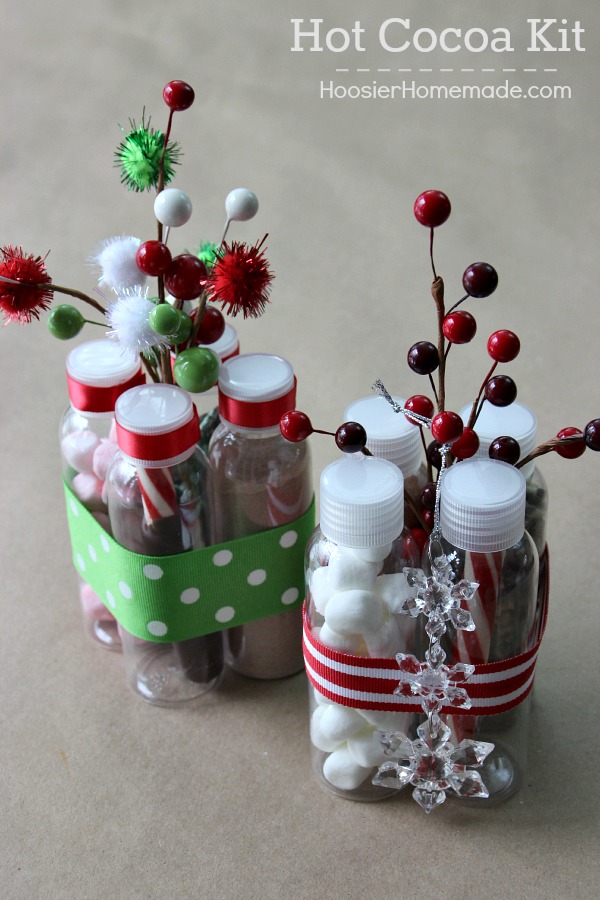 And follow along each day as we help you get ready for the holidays!
Day 3 – Budget Friendly Gift Ideas and a Printable Budget Tracker
Day 4 – Printable Christmas List
Day 5 – Christmas Recipes and Printable Christmas Menu with Grocery List
Day 6 – Baking Supplies Checklist and Printable List
Day 7 – No Bake Holiday Treats: Hot Fudge Sauce, Christmas Candy Crunch, Cookie Dough Truffles, Homemade Gum Drops and Hot Cocoa Mix
Day 8 – Simple Decorating Ideas
Day 9 – Easy Gift Bags with Fabric Handles and Printable Gift Tags (2 different styles)
Day 10 – Gift Basket Idea and Printable Gift List
Day 11 – Party Prep and Printable Party Planner
Day 12 – Organizing Christmas Decorations and Printable Box Labels and Inventory Sheet