You shopped – you bought – now it's time to start wrapping those gifts. These Simple Gift Bags will give your gifts that extra special touch, but they only take minutes to make. And we have free Printable Gift Tags too!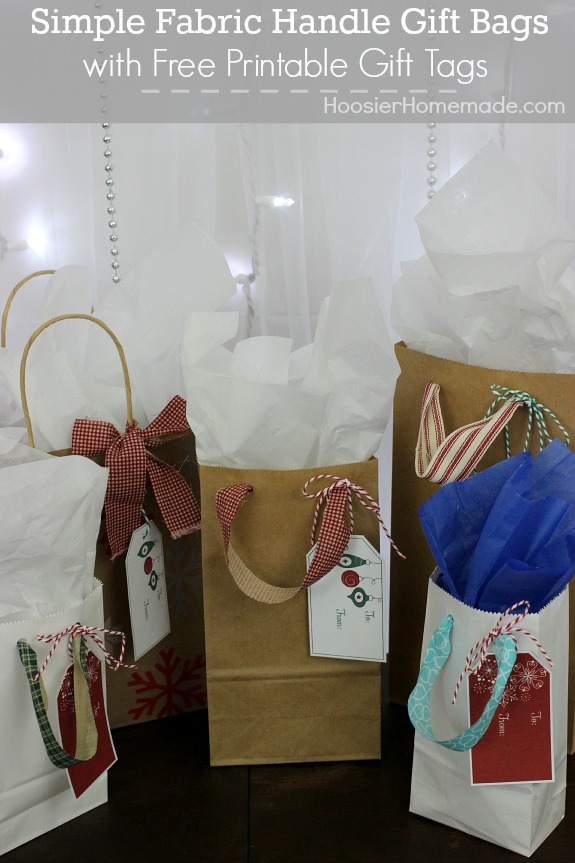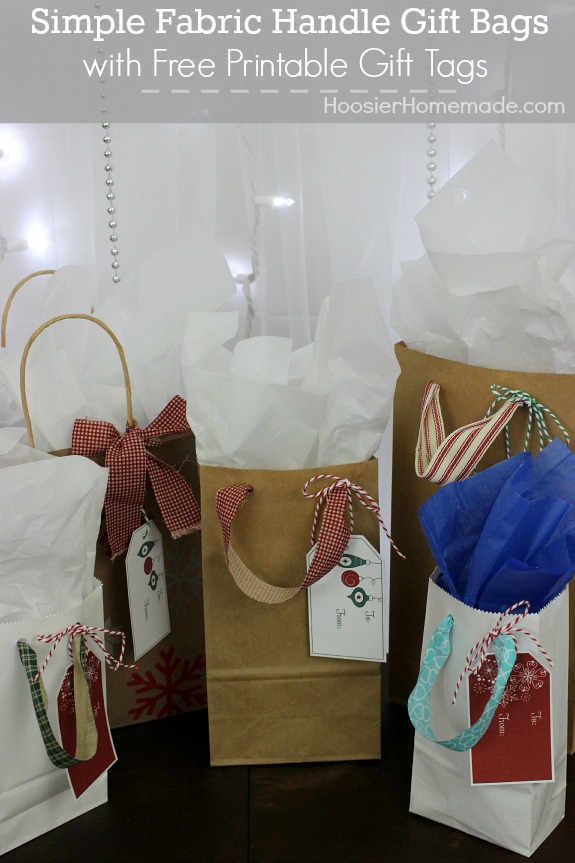 Purchasing gift bags can get expensive, most are at least $1 each and often times more. These gift bags have fabric handles that can be added to plain bags in minutes.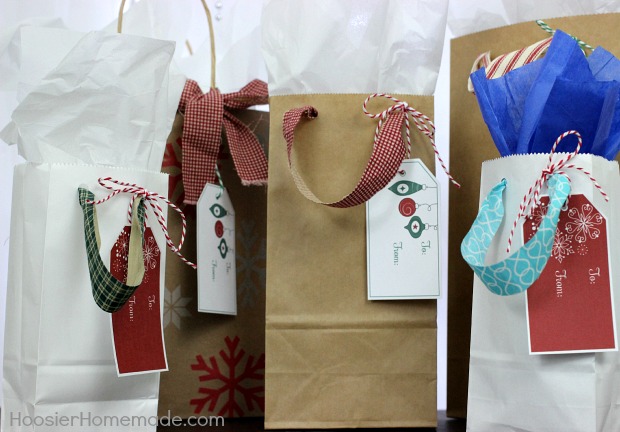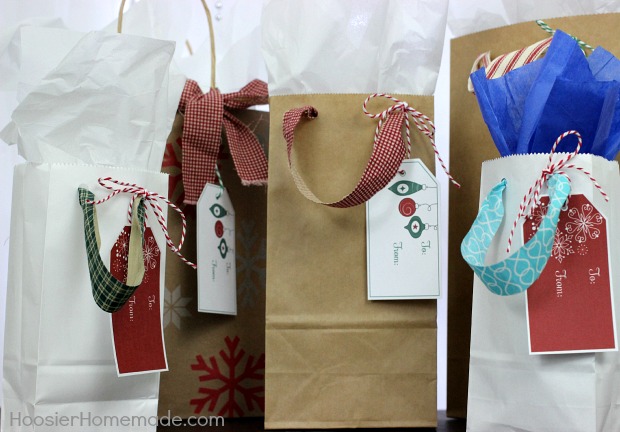 Simple Gift Bags with Fabric Handles Supplies
Bags – we used some that we found at Michael's Craft Store, they are from the Celebrate It line, come in several sizes and colors and were less than $2 for the whole package
Fabric – we used scraps we had in the craft box, but if you don't have scraps, you can find small pieces of fabric at Walmart, Michael's or Hobby Lobby
Baker's Twine – to tie the tag on with, narrow ribbon works fine too
Gift Tags – thanks to Laura from I Heart Planners for designing the Printable Gift Tags for our 12 Steps to Christmas Sanity series – Download information below
Scissors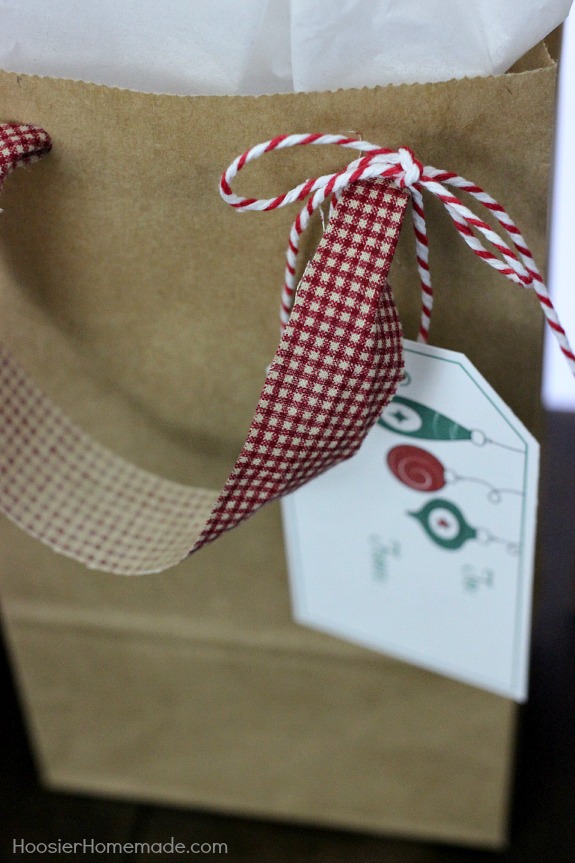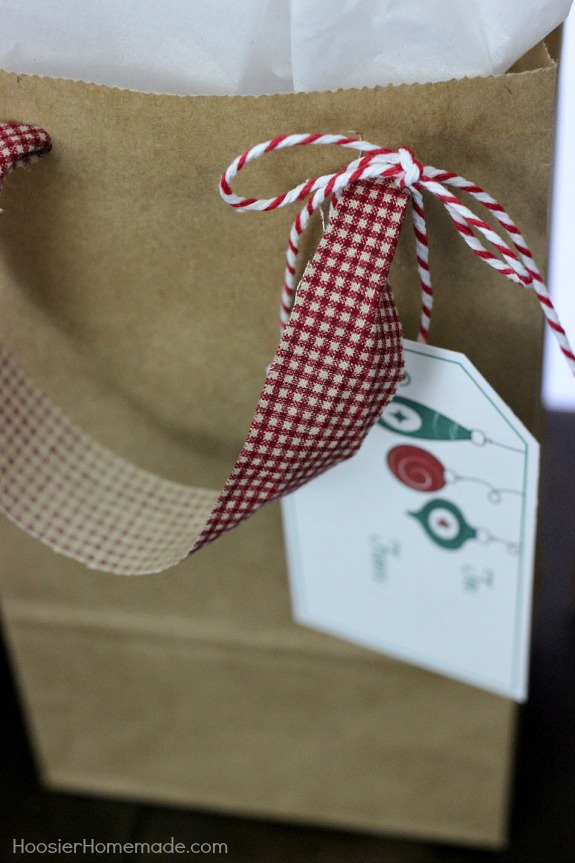 First you will need to cut the fabric, the width is totally up to you, we cut 1 inch strips. The length will depend on the size of the bags, we cut 14 inches. Just be sure to add a couple inches extra for the knot.
Then punch the holes in the top of the bag. Here's a little trick to get them lined up –
Open the bag all the way, then match the tops of the bags BUT keep the sides free. If you punch a hole without leaving the sides free, you will have holes in the sides too.
Then string the fabric handle through the hole and tie a knot.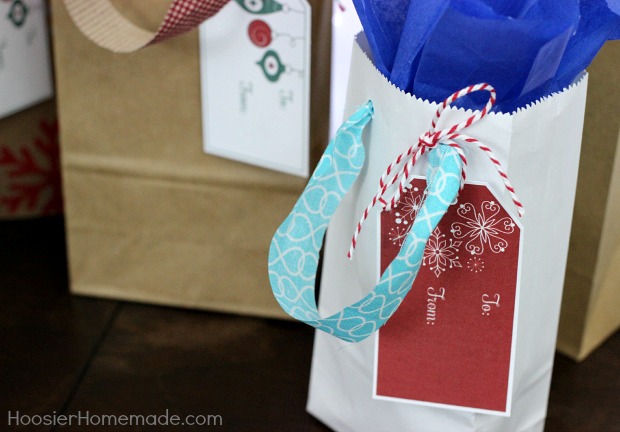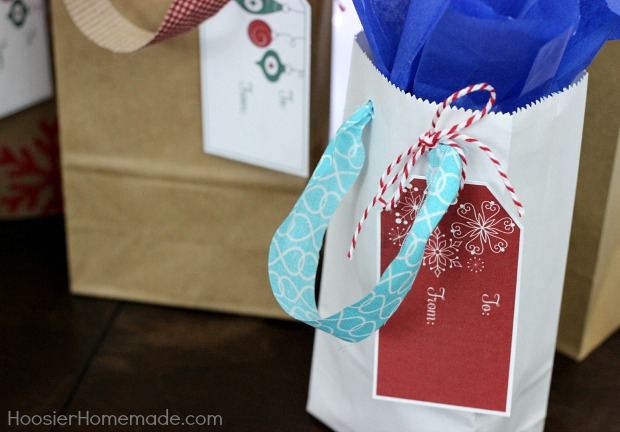 Next is to print out gift tags and tie them on.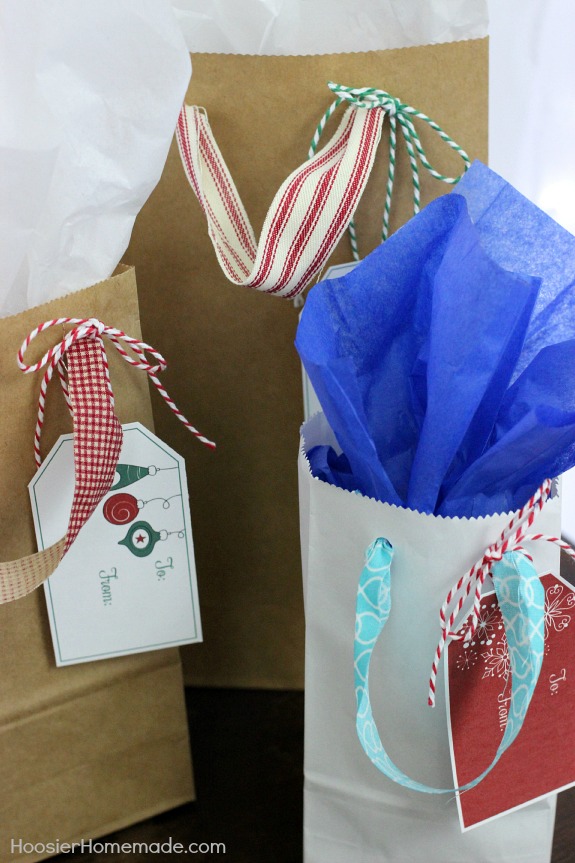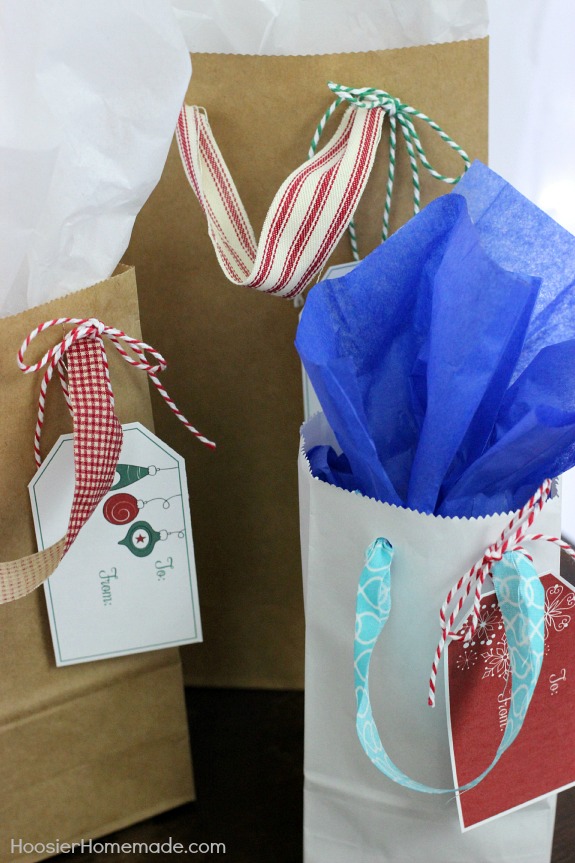 These gifts bags are so fun to make! The ideas are endless! You could even coordinate colors with people, a certain color of handle goes to a certain person.
Today is Day 9 of our 12 Steps to Christmas Sanity. So far in this series we have made a Christmas Card, scheduled all of our parties and events on our Printable December Calendar, gathered budget friendly gift ideas, printed out a Christmas Gift List, tackled our Christmas Dinner Menu, checked our pantry for baking supplies and we whipped up some treats that everyone will love!  Yesterday we shared 8 simple decorating ideas for you in case you are short on time.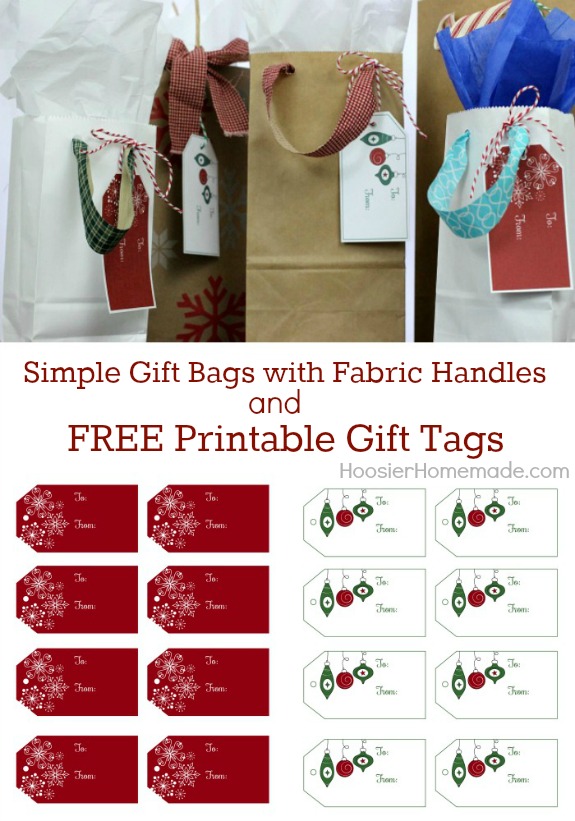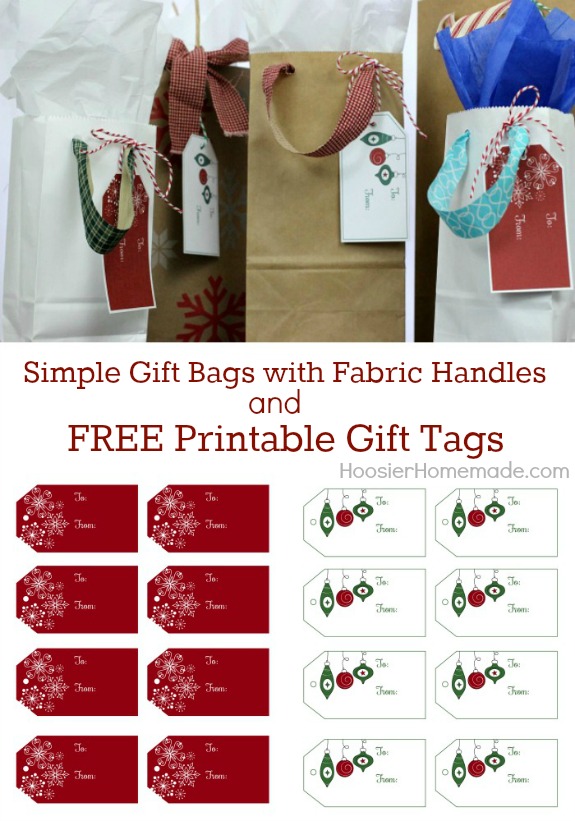 And follow along each day as we help you get ready for the holidays!
Day 4 – Printable Christmas List
Day 7 – No Bake Holiday Treats: Hot Fudge Sauce, Christmas Candy Crunch, Cookie Dough Truffles, Homemade Gum Drops and more
Day 8 – Simple Decorating Ideas
Day 9 – Easy Gift Bags with Fabric Handles and Printable Gift Tags (2 different styles)
Day 10 – Gift Basket Idea and Printable Gift List
Day 11 – Party Prep and Printable Party Planner
Day 12 – Organizing Christmas Decorations and Printable Box Labels and Inventory Sheet