Holiday Baking: 15 Must Have Ingredients and Supplies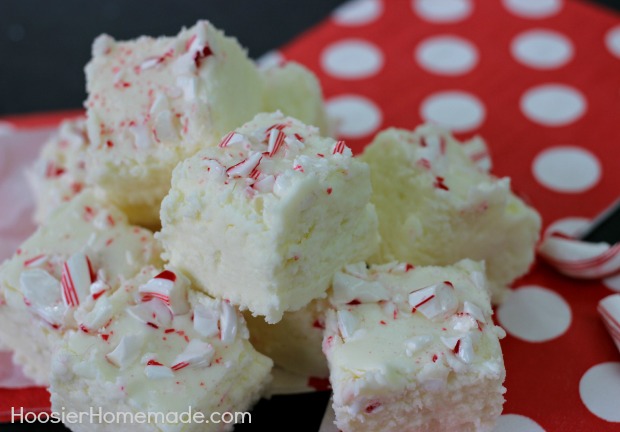 The biggest baking season is upon us! As bakers, we have standard ingredients in our pantry that we use when creating our favorite treats, but what about those special ingredients that we often don't think about. I've pulled together a list of 15 Must Have Ingredients and Supplies for the Holidays.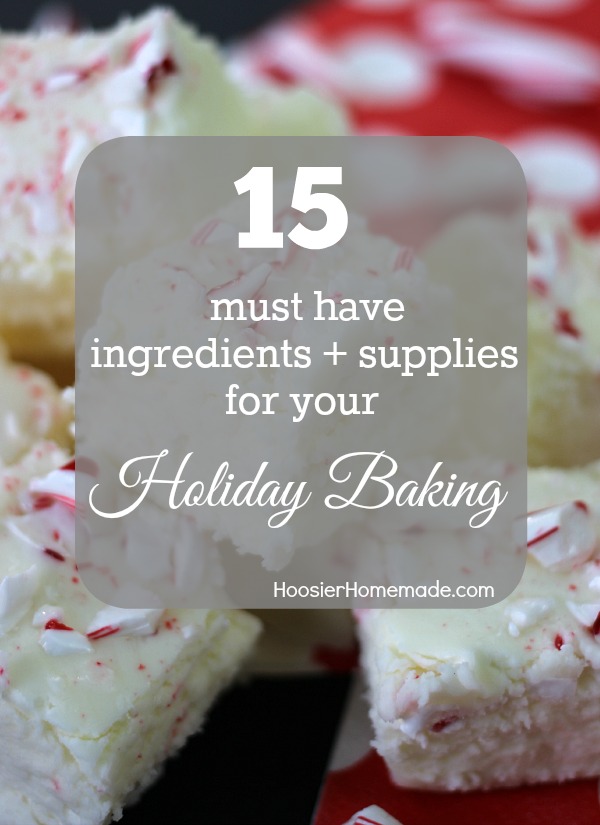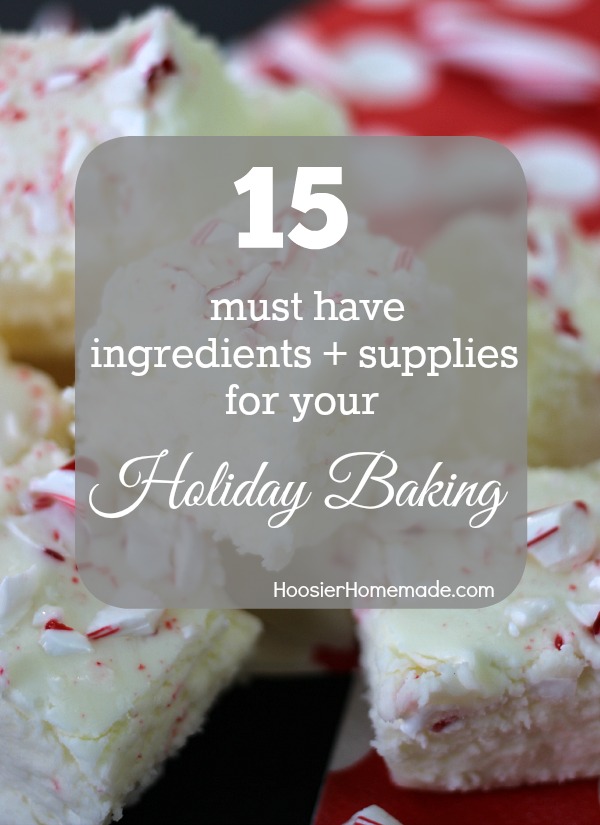 Spice Blends – you can easily make your own, the benefit is not only budget friendly, but you can personalize them how you like. They also make great gifts! Pumpkin Pie Spice Blend and Apple Pie Spice Blend are two of our favorites
Peppermint – Extract, Candy, Chips and Candy Canes – used in lots of different recipes like the Peppermint Fudge pictured above
Cream of Tartar – it's best to buy fresh each year for the best looking and tasting meringues
Nuts – walnuts and pecans are what I typically use in Holiday Baking
Almond Bark – available in the baking aisle in chocolate and white chocolate, it works best for candy making
Coloring – used not only in frosting
Sprinkles – a baker can never have enough sprinkles
Extracts – Vanilla and Almond are most popular, you may also want Peppermint
Lollipop Sticks – great for cupcake toppers as well as candy making
Recycled Containers – now is the time to start saving your containers to cover with scrapbook paper and use for gift giving
Foil Bread Pans – I love the mini bread pans for gift giving
Take-out Boxes – Again, great for gift giving or even sending home leftovers with guests
Glass Jars – Great for giving hot cocoa mix, teas etc. or bottles like we used in the Hot Cocoa Kits
Plastic Treat Bags – Perfect for school treats
Baker's Twine or thin ribbon to wrap homemade treats up

Today is Day 6 of our 12 Steps to Christmas Sanity. So far in this series we have made a Christmas Card, scheduled all of our parties and events on our Printable December Calendar, gathered budget friendly gift ideas, printed out a Christmas Gift List, tackled our Christmas Dinner Menu! Thanks to Laura from I Heart Planners for all the great printables!
And now we are getting ready for all of our Holiday Baking. Print out the shopping list above by clicking on the photo and get ready to tackle your Holiday Baking!
Do you have a favorite holiday treat that you make every year? What are your must have ingredients for holiday baking?
And follow along each day as we help you get ready for the holidays!
Day 4 – Printable Christmas List
Day 7 – No Bake Holiday Treats: Hot Fudge Sauce, Christmas Candy Crunch, Cookie Dough Truffles, Homemade Gum Drops and Hot Cocoa Mix
Day 8 – Simple Decorating Ideas
Day 9 – Easy Gift Bags with Fabric Handles and Printable Gift Tags (2 different styles)
Day 10 – Gift Basket Idea and Printable Gift List
Day 11 – Party Prep and Printable Party Planner
Day 12 – Organizing Christmas Decorations and Printable Box Labels and Inventory Sheet