Printable Christmas Gift List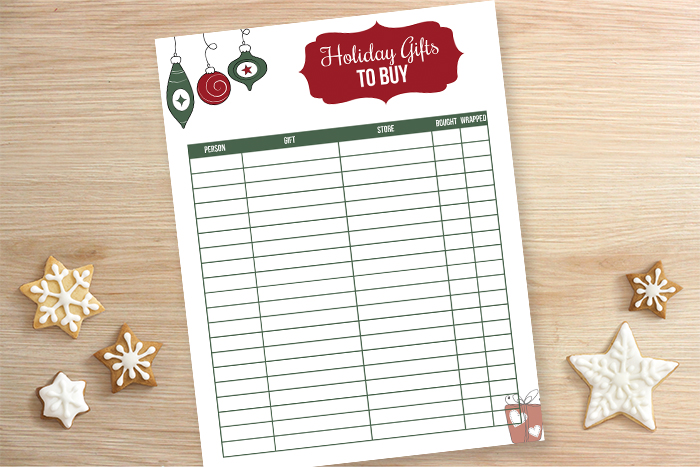 Making our list and checking it twice, it's that time when the kids spend hours going through the toy magazines to come up with their wish list.  And parents every where shop, wrap and hide the presents. Today is Day 4 in our 12 Steps to Christmas Sanity and we have a Printable Christmas Gift List for you to get you ready to tackle the stores.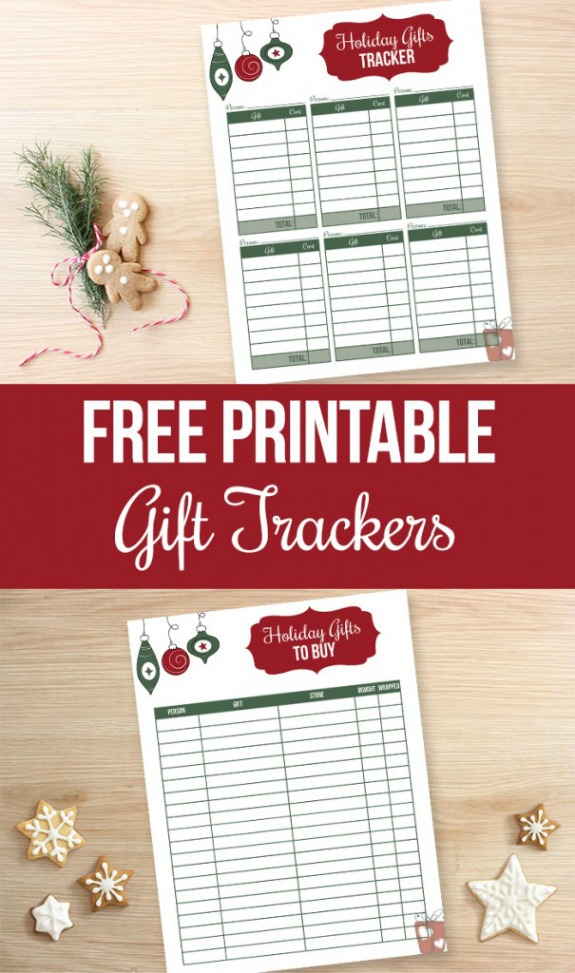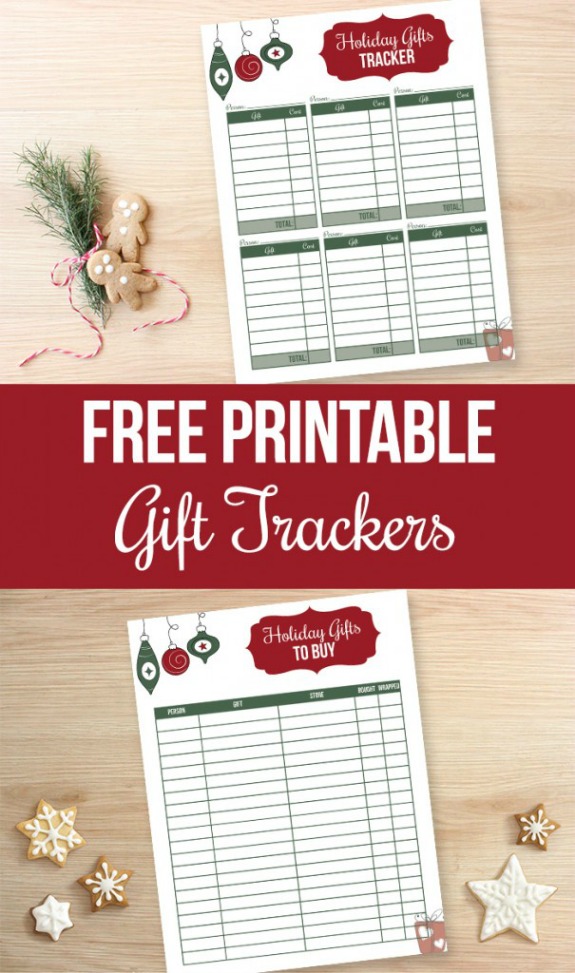 So far in this series we have made a Christmas Card, scheduled all of our parties and events on our Printable December Calendar, and gathered budget friendly gift ideas. Now it's time to get ready for shopping. Thanks to Laura from I Heart Planners for all the great printables!
Download your Printable Christmas Gift List now, click on the photo below.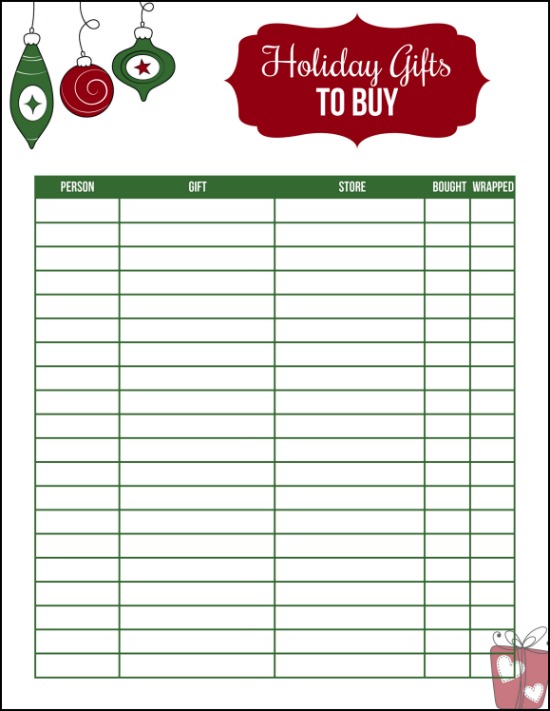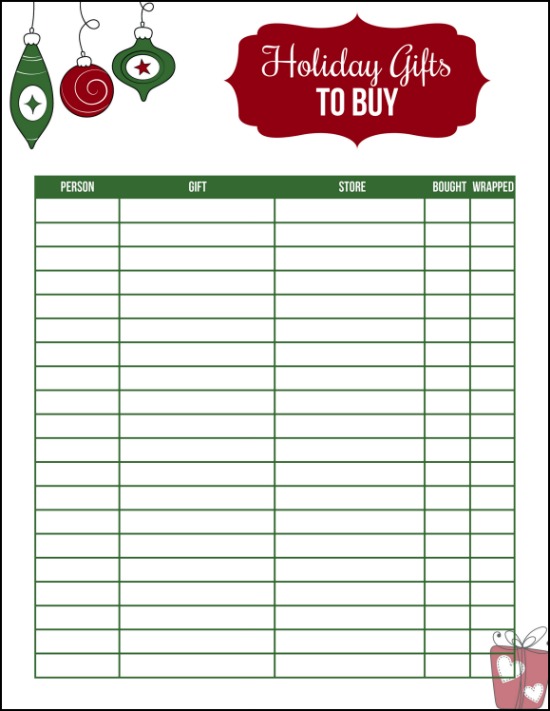 As you make your Christmas gift list for others, I'd love to know what you are dreaming of this Christmas season? Do you need a new stove or dishwasher? Maybe a new car? Or maybe just a simple old fashioned Christmas, like it used to be, years ago.
And follow along each day as we help you get ready for the holidays!
Day 4 – Printable Christmas List
Day 5 – Christmas Recipes and Printable Christmas Menu with Grocery List
Day 6 – Baking Supplies Checklist and Printable List
Day 7 – No Bake Holiday Treats: Hot Fudge Sauce, Christmas Candy Crunch, Cookie Dough Truffles, Homemade Gum Drops and Hot Cocoa Mix
Day 8 – Simple Decorating Ideas
Day 9 – Easy Gift Bags with Fabric Handles and Printable Gift Tags (2 different styles)
Day 10 – Gift Basket Idea and Printable Gift List
Day 11 – Party Prep and Printable Party Planner
Day 12 – Organizing Christmas Decorations and Printable Box Labels and Inventory Sheet