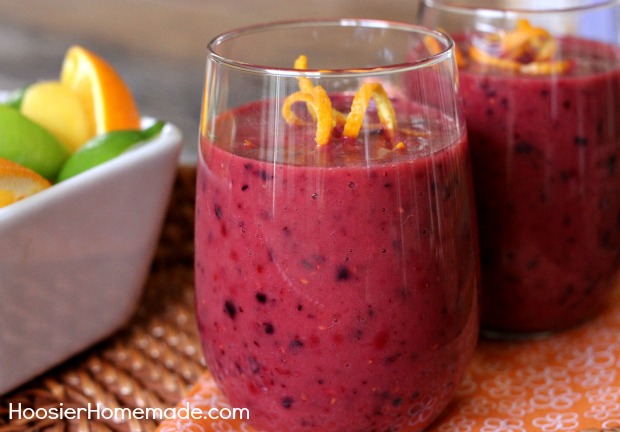 This refreshingly fruity smoothie is creamy and full of flavor! The ingredients might just surprise you!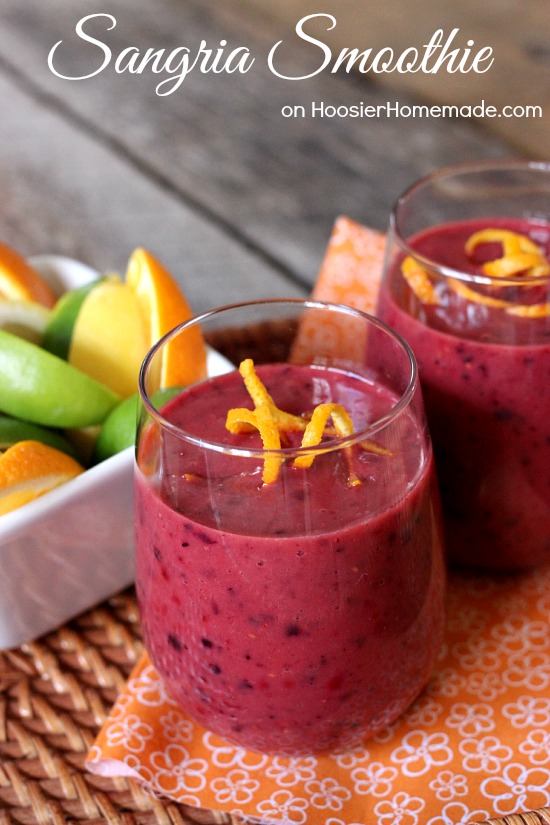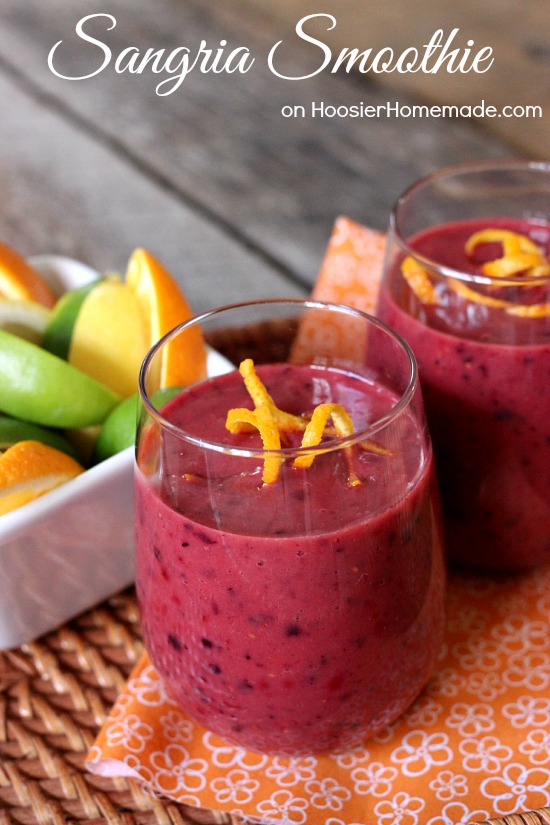 There's nothing quite like starting your day off with a burst of refreshing fruit or sitting on the porch on a warm sunny afternoon, cooling down with a drink. Smoothies are one of my favorite drinks to serve my family. They are packed with flavor, super easy and quick to make. You can add just about any type of fruit or vegetable you have in your refrigerator or freezer and come up with a pretty tasty drink.
This Sangria Smoothie was inspired by the all time favorite fruity cocktail that so many love. The refreshing fruit flavors are paired with CRYSTAL LIGHT Berry Sangria Liquid Drink Mix to make a burst of flavor. And the creaminess of the Smoothie comes from a box of Sugar Free JELL-O Vanilla Pudding.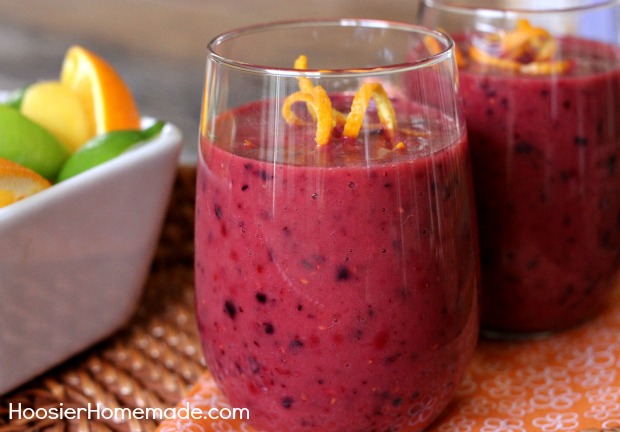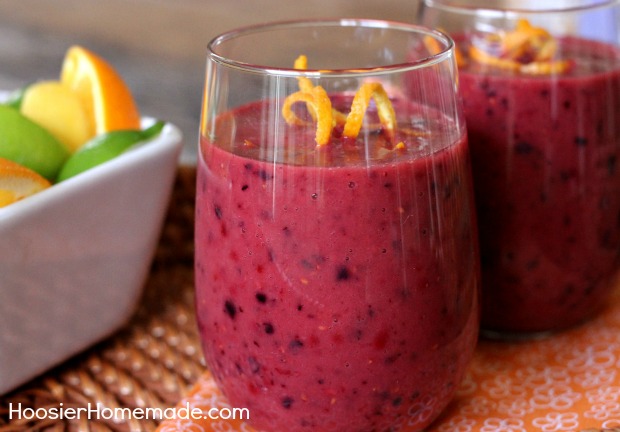 To keep cool during the heat of the Summer, we often enjoy a cool Pasta Salad along with Kabobs on the grill. We sometimes make our evening even more special and add a tall glass of Sangria, now we can add a Sangria Smoothie to the list for when we don't want the alcohol.
Ready to whip up your own Sangria Smoothie? Head on over to Kraft to grab the recipe!


We are excited to announce that we have been selected to continue our partnership with Kraft Recipes for 2014. Here are all the delicious recipes we shared for the past year.
You can view all my recipes on Kraft.com, which one is your favorite?