Having a plush lawn is something I have dreamed about for years. After putting in the time to Install a Stone Walkway and the new Landscaping Beds, we decided to go a step further and install Bluegrass Sod. Today we have 7 Tips for Homeowners when installing sod – it's easier than you think and the results are gorgeous!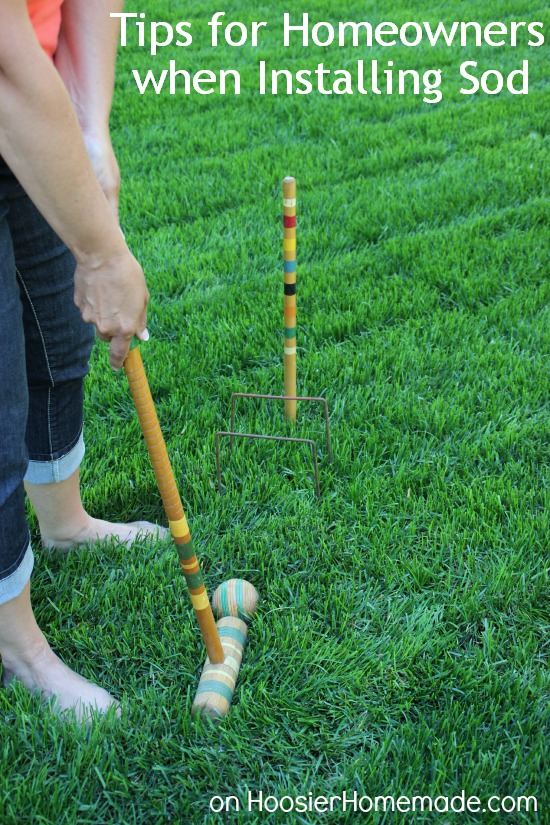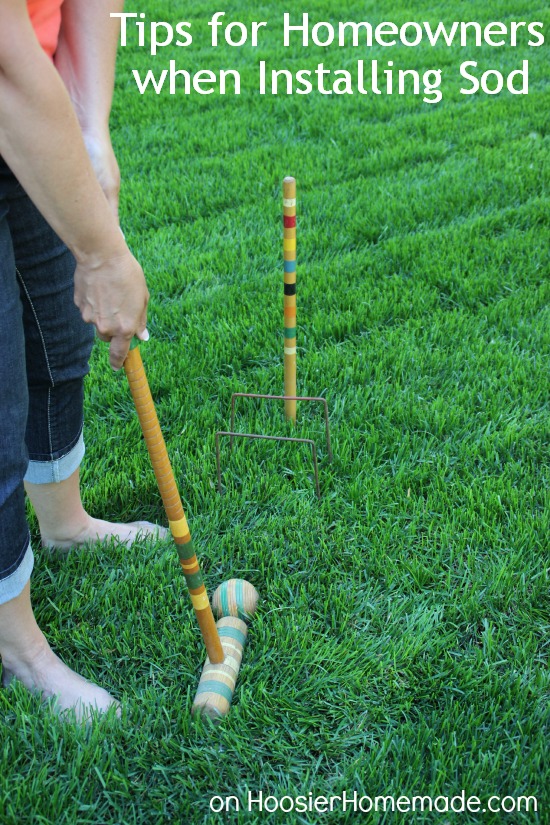 Sod or Seed? Over the years we've used both when we have needed to install a new lawn.
What is the best?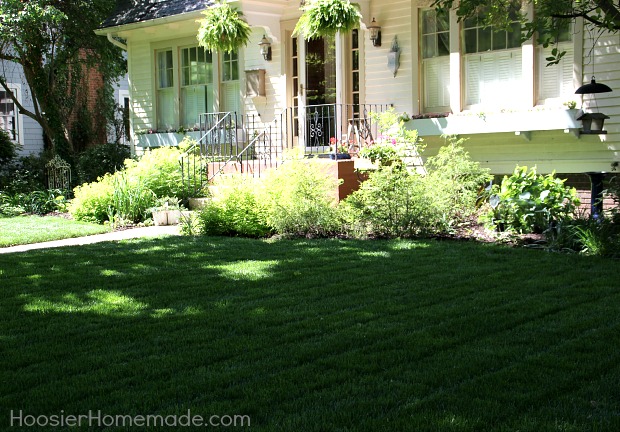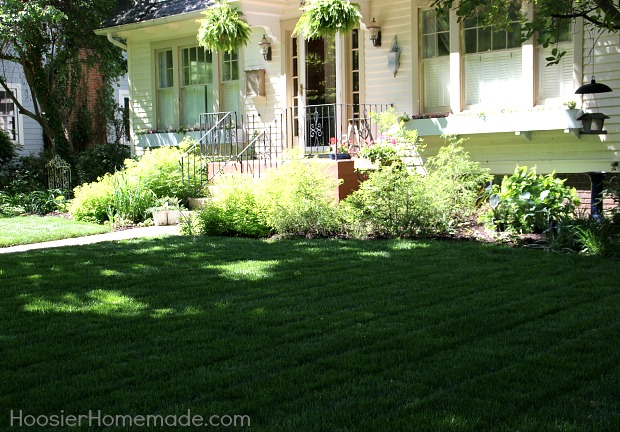 Bluegrass Sod in our opinion. We've had far better results when we've used sod.
However if you don't have the experience it can seem like a daunting task but there are resources out there that will help you. Most Turf Farms can provide you with all the information you need and to get you started here are 7 Tips for Homeowners when installing Sod.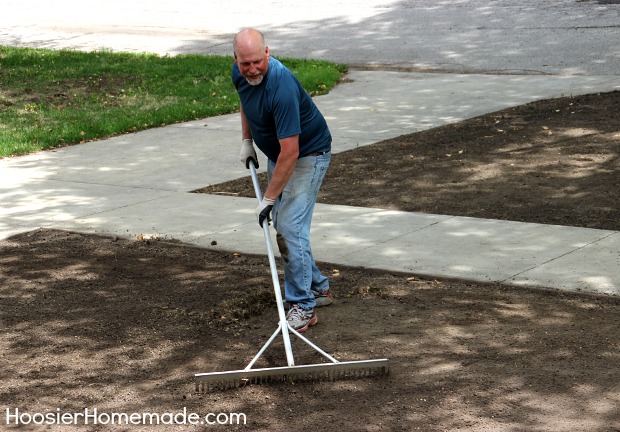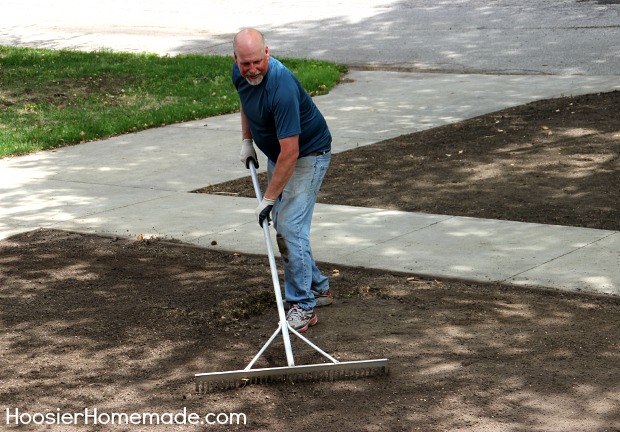 1. Prepare the soil ahead of time. The final grade of your lawn should be done with hand rakes to level the soil. Be sure to grade the soil so that any rainfall will flow away from the base of any structures while also making sure that there are no low areas where water will stand in puddles. Pick up sticks and rocks bigger than 2 inches press the smaller rocks into the soil. If you have a lot of dirt clods, spread them out evenly, they will melt when you water.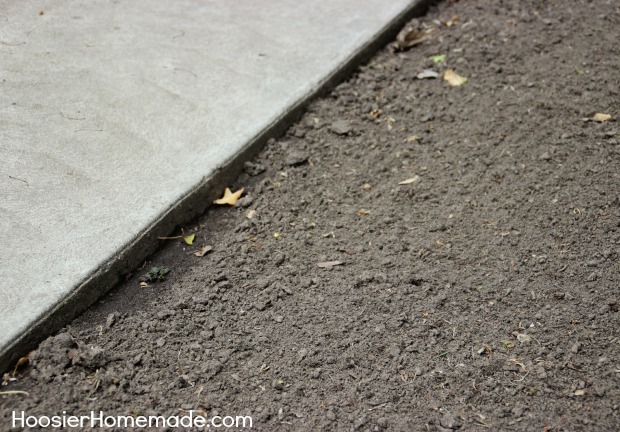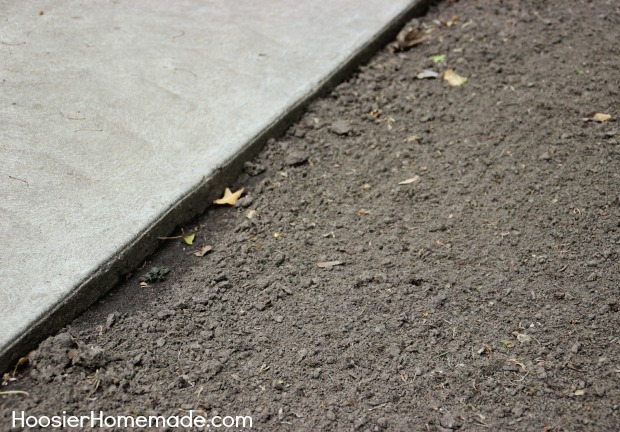 2. Make the soil 1 ½ inch lower next to driveways and side walks so water will drain into the lawn. Make the soil ½ inch lower than the neighbors existing grass so the sod will be about the same height. Sprinkler heads should stick up about ½ inch.
3. Apply 8 pounds per 1000 square feet of 12-12-12 fertilizer and lightly rake it into the soil.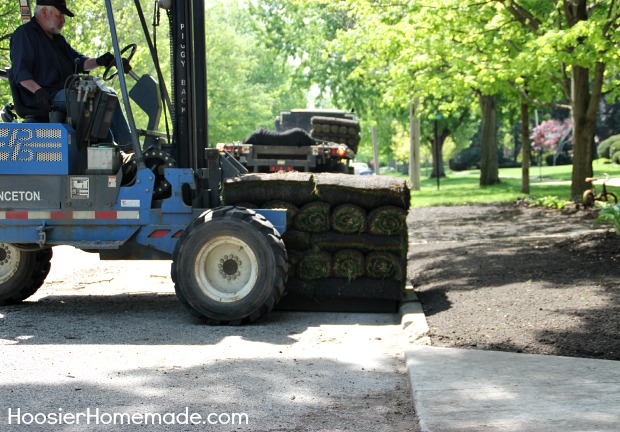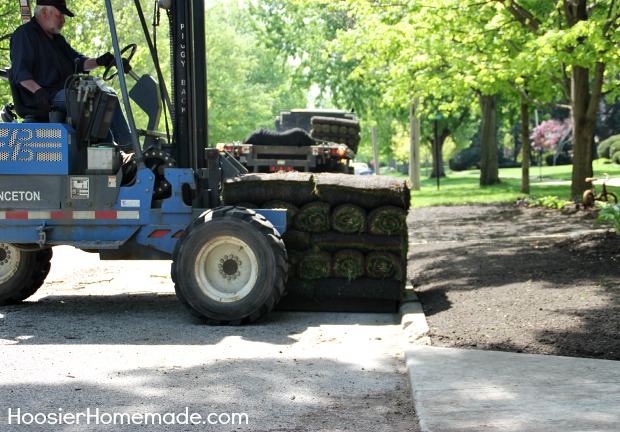 4. Pick the best place to start unrolling the sod that minimizes the amount you might have to carry. For example, if you will be sodding your entire lawn, start in the back and work to the front. If you are sodding part of your lawn, start in the front and work to the back until you run out of sod.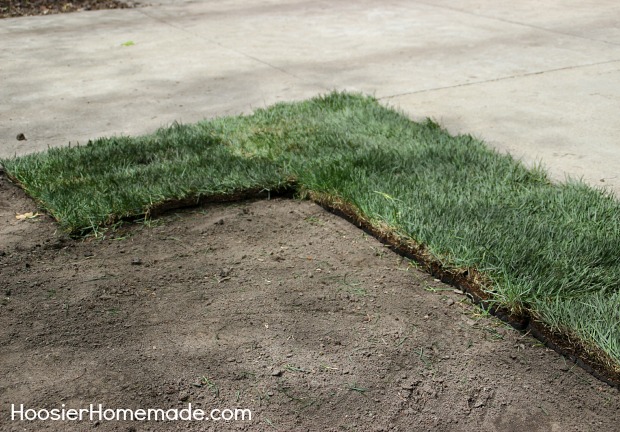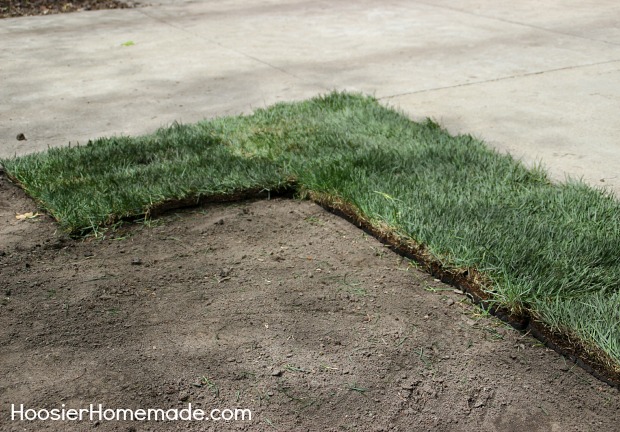 5. Start by unrolling the sod to make a straight line. For the next row, place a roll so it will unroll in the right direction a couple of inches away from the previous roll. Unroll it and slide the sod together. Do not overlap or leave gaps. Stagger the ends to avoid long seams.  On steep hills lay the sod sideways across the hill rather than up and down.
6. As you are installing your sod, begin watering each section after it is laid as soon as you can without making a muddy mess in the areas you still need to lay sod. Water each section long enough to apply ½ inch of water. It generally takes 30 minutes or longer to accomplish this. A few hours after you have watered, check the bottom of the sod to see if it is moist. If not, water more but try not to over water since new roots have difficulty growing in water logged soil.
7. After installing the sod, do not use a lawn roller because rolling will compact the soil and make new root growth difficult. Outside edges of sod that do not butt up to anything should have a little soil raked up to the exposed edge to keep the edge from drying out.
To insure that your sodding is a success, follow these After Care Instructions from Red Hen Turf Farm.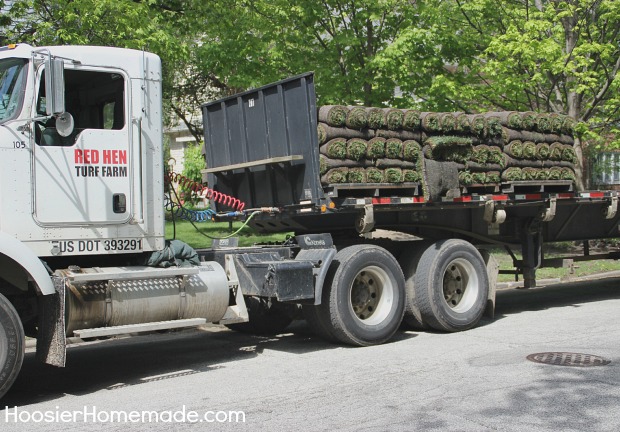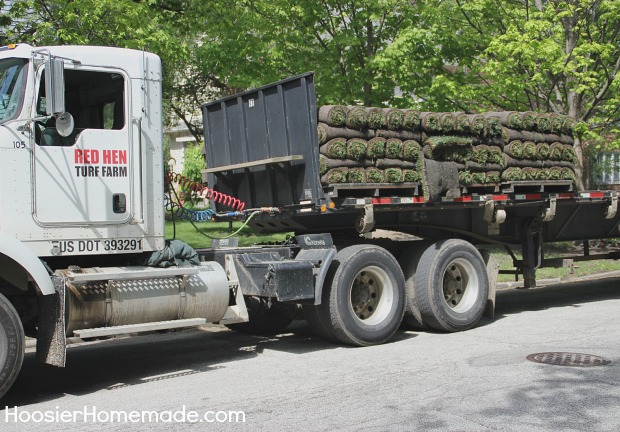 To get more information check out Red Hen Turf Farms. They carry everything you need to make the installation of your bluegrass sod a success.