There are two things that I consider must have treats during the Holiday Season – Peppermint and Fudge. The candy canes hanging on the Christmas tree, the Peppermint Balls placed in a bowl on the Holiday Table for snacking and of course small gift bags filled with Peppermint Fudge for family and friends.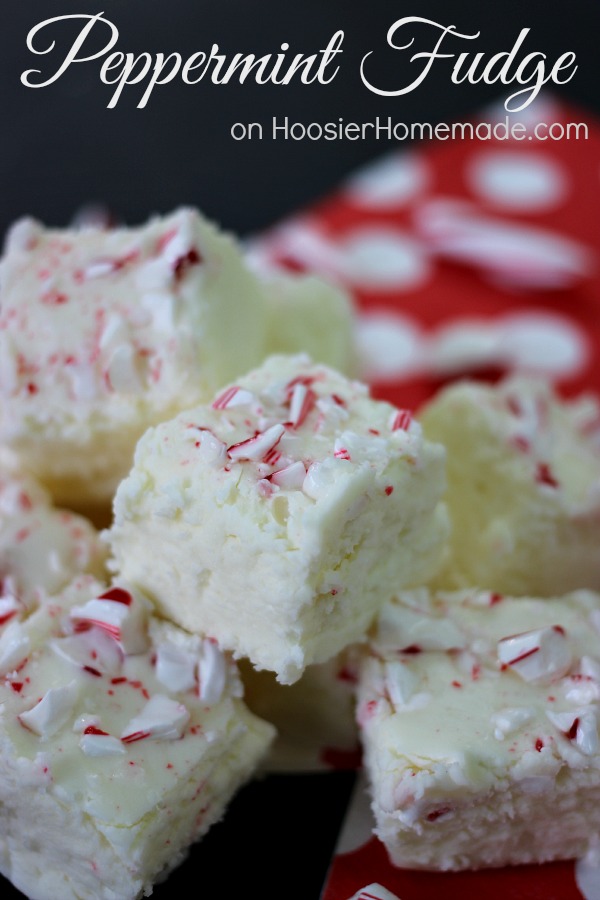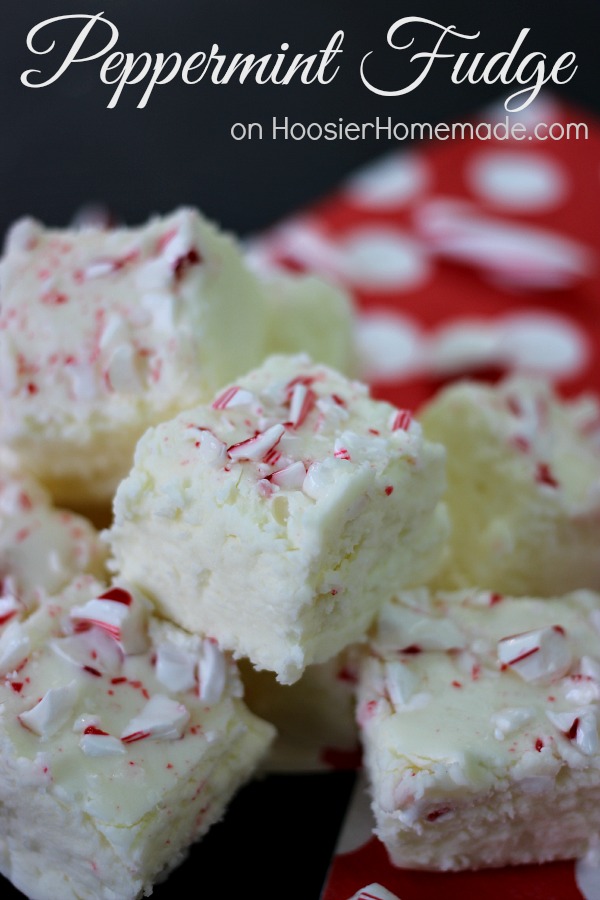 I'm honored to be a part of the 2013 Kraft Tastemaker Community, I am teaming up with Kraft Foods to share with you recipes using everyday ingredients that are sure to please your family!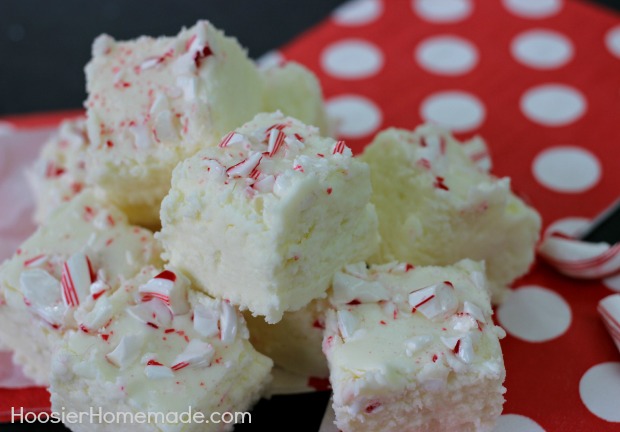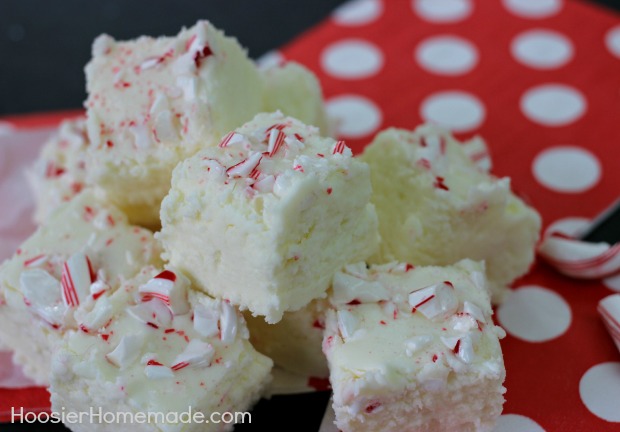 Although I used to think that Fudge took lots of time to make, over the last several months, I've come to discover that it's actually one of the easiest desserts to prepare and serve.  The flavor combinations are endless. I've made Cotton Candy to enjoy during the Summer and Caramel Apple to enjoy in the Fall.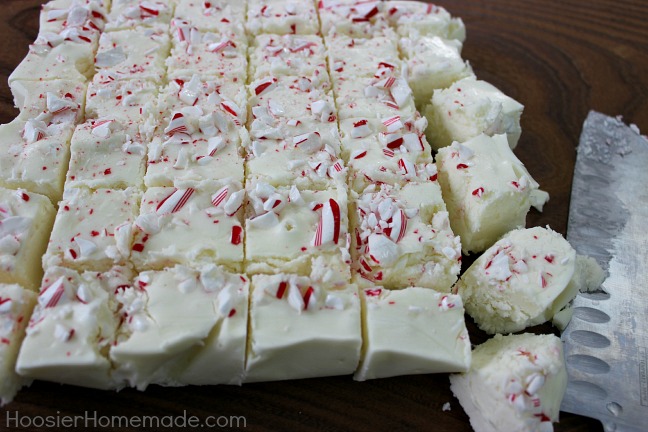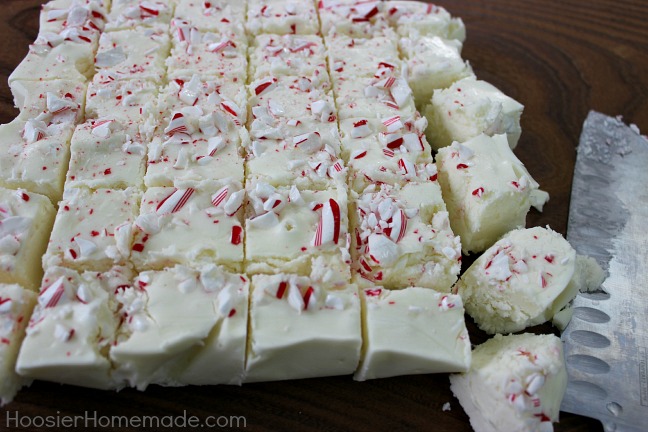 This Peppermint Fudge begins with JET-PUFFED Marshmallow Creme and white chocolate chips. Then on the stove, you will heat the butter, sugar, heavy cream, and a pinch of salt. After boiling the mixture for 5 minutes, the peppermint extract is added and then the mixture gets poured over the JET-PUFFED Marshmallow Creme and white chocolate chips and stir until smooth.
And we can't forget about the crushed peppermint on top to add even more flavor to the Fudge. Let me show you…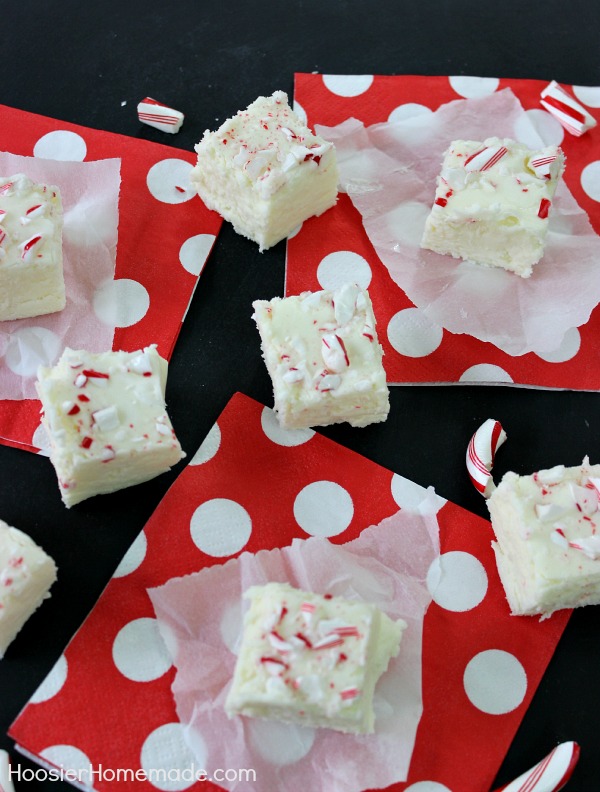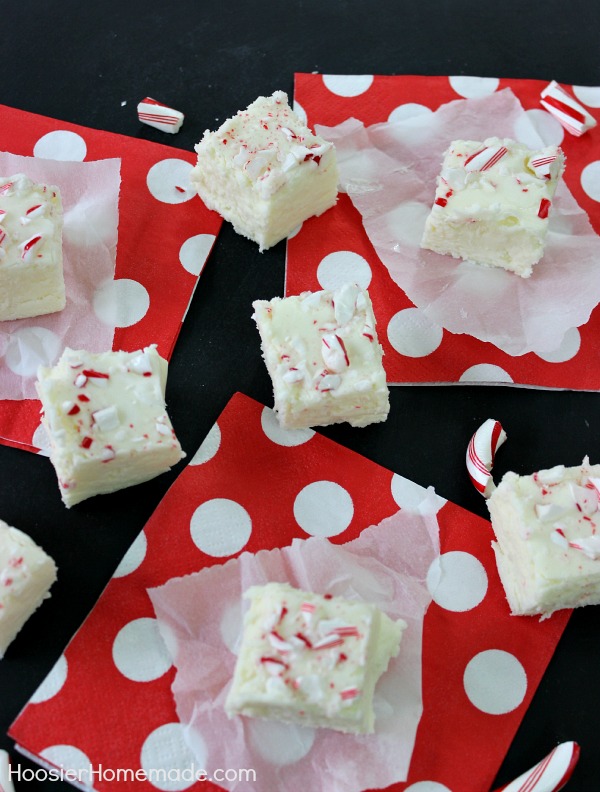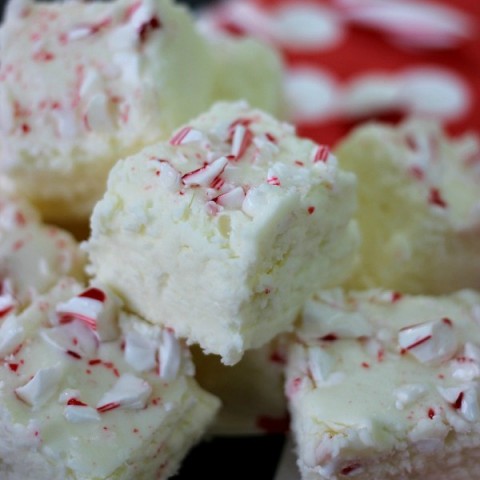 Peppermint Fudge
Yield:
55-65 pieces depending on size
Quick and Easy Fudge Recipe that is perfect for the Holidays. And it makes great gifts too! Recipe from HoosierHomemade.com
Ingredients
1 container (7 oz) JET-PUFFED Marshmallow Creme
2 1/2 cups white chocolate chips
3/4 cup butter, unsalted
1 cup sugar, (white granulated)
3/4 cup heavy whipping cream
Pinch of Salt
1 teaspoon Peppermint (or mint) Extract
4 regular size Candy Canes, crushed
Instructions
PREPARE 9 inch square pan with parchment paper or wax paper
COMBINE JET-PUFFED Marshmallow Creme and white chocolate chips in a large bowl
ADD butter, sugar, heavy whipping cream and salt to medium saucepan on stove
BRING to a boil, stirring constantly and boil for 5 minutes, continuing to stir
REMOVE from heat, whisk in the Peppermint extract until mixture is smooth
POUR hot mixture carefully over marshmallow creme mixture and stir until smooth
POUR mixture into pan and spread evenly
REMOVE plastic from candy canes and place in resealable bag, crush with rolling pin. Sprinkle on top of fudge
PLACE in refrigerator at least 2 hours or overnight to chill
CUT into small squares
STORE leftovers in refrigerator
Notes
This fudge is best served the same day, while in the fridge the candy canes that are sprinkled on top will melt a bit.
For more recipes visit KraftRecipes.com