Put together these Simple Valentine's Day Gift Ideas in less than 5 minutes! Gifts for teachers, friends, neighbors, coworkers and more!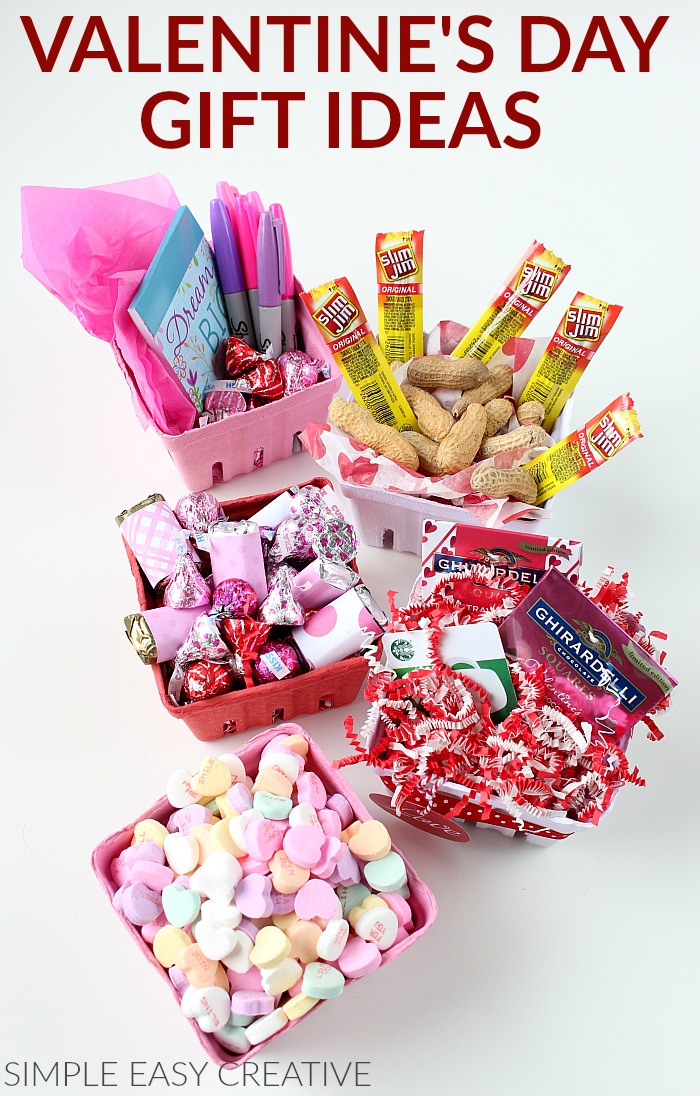 Valentine's Day is one of my favorite holidays! Even though I strongly feel like we all should show our love everyday of the year – Valentine's Day is a special day!
One of my absolute favorite things to do (and I think it's one of my super powers), is to give gifts. It really doesn't have to be a special occasion, I just love giving. I truly do!
So when I spotted these cute little Berry Baskets at Hobby Lobby, I knew they would be the perfect little gift for my friends. The ideas are endless for items to put in the baskets. Today though, I have 5 super simple and fast (like under 5 minutes) ideas for you!
The Berry Baskets are also available online – White, Red and Pink Baskets
Oh, and if you are looking for more Gift Basket ideas, watch Simple Easy Creative TV LIVE, we put together baskets for Women, Men and Kids!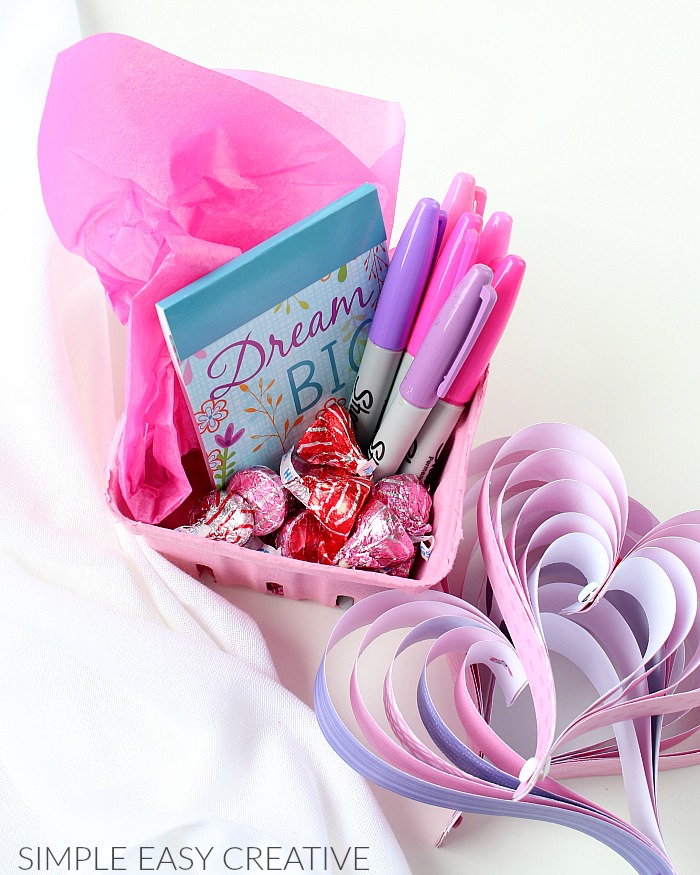 Do you have a friend that loves to journal or draw? Or maybe a teacher or coworker?
This first gift idea is perfect for that person! Add a small notebook and pens, and of course a handful of chocolate kisses too!
Valentine's Day Gift Idea for the Dreamer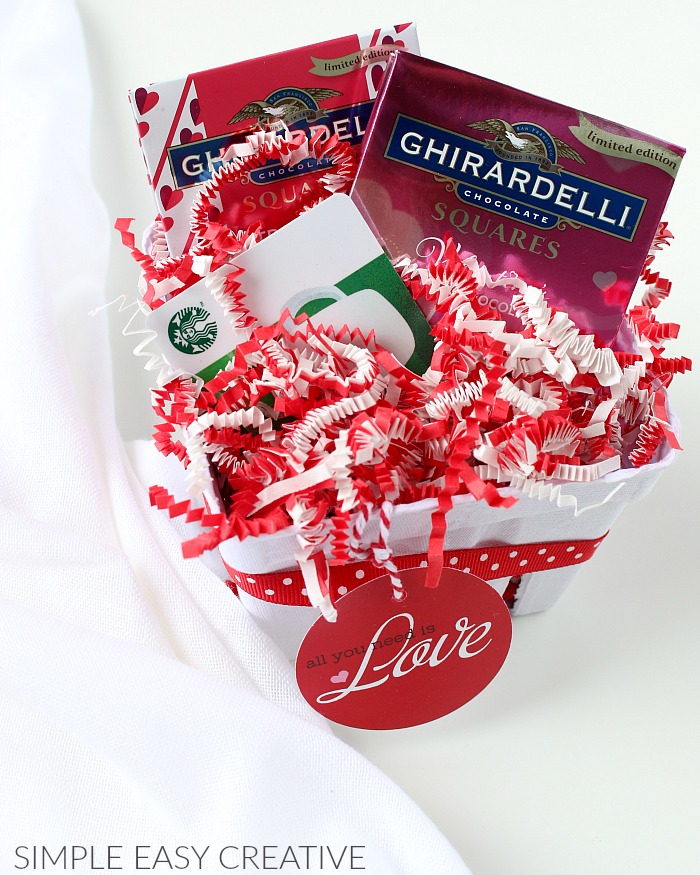 How about that coffee and chocolate lover in your life? Grab the FREE Printable to add to your basket!
Valentine's Day Gift Idea for Chocolate and Coffee Lover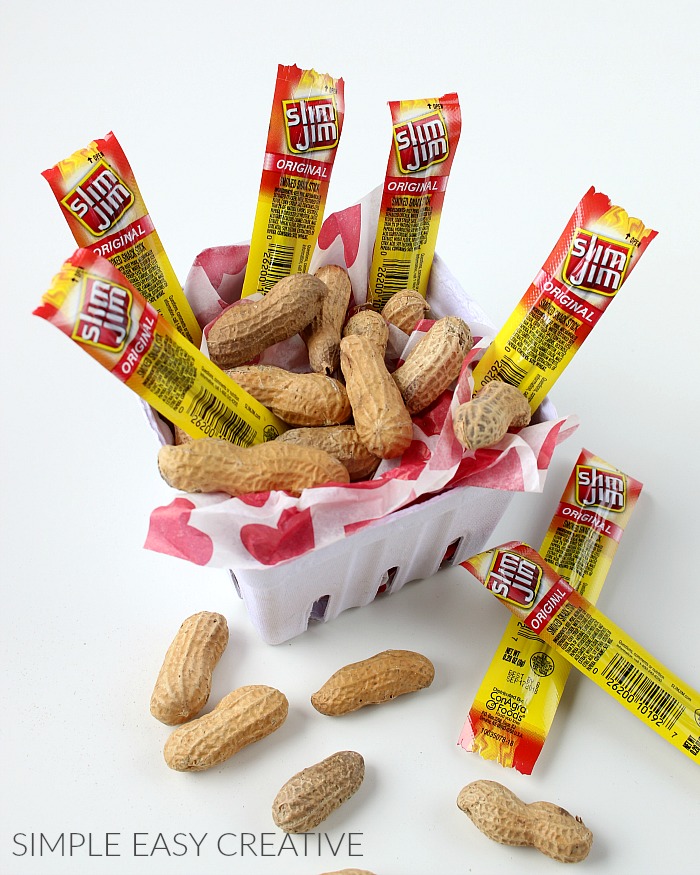 Do you have a hard to buy for man in your life? Maybe a Neighbor or CoWorker?
Valentine's Day Gift Idea for Men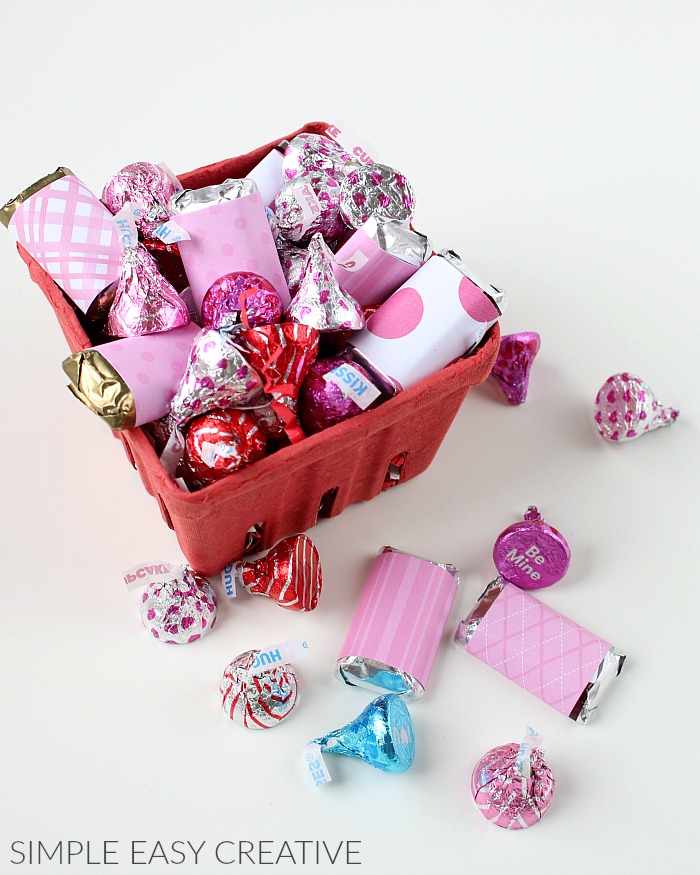 This gift idea is for just about anyone on your list!
Valentine's Day Gift Idea with Chocolates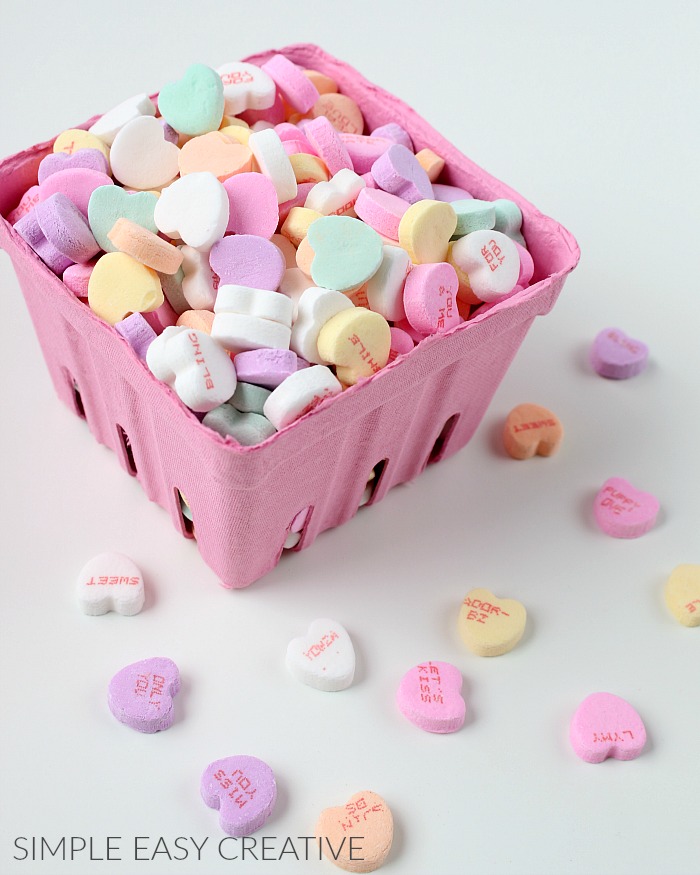 It doesn't get any easier than this – honestly, this gift idea takes about 1 minute!
Valentine's Day Gift Idea with Candy Hearts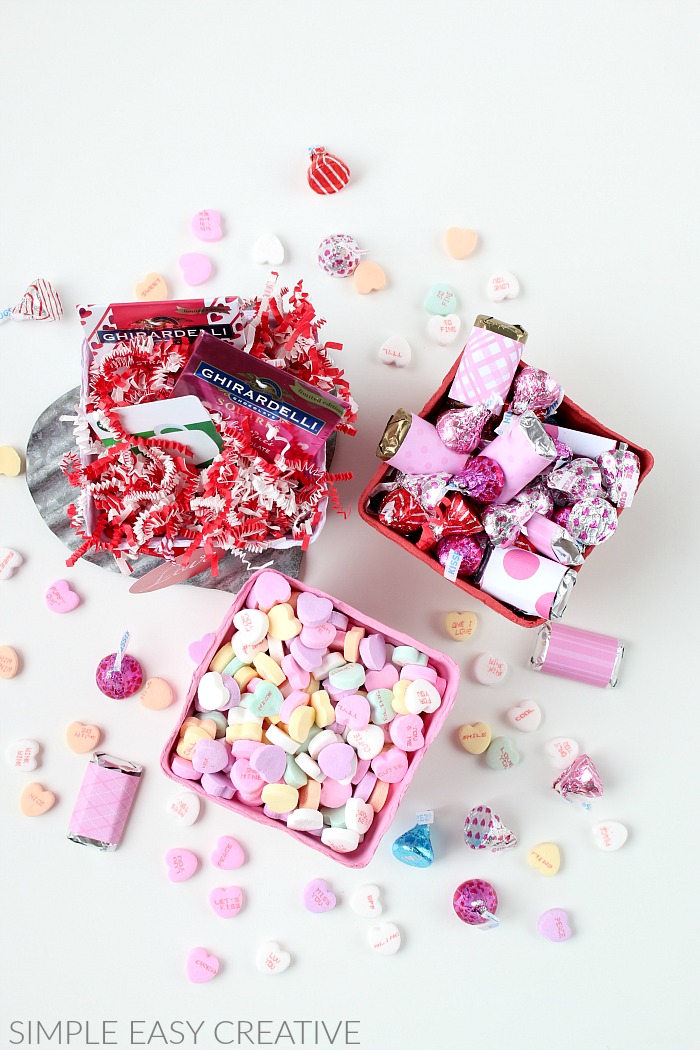 Like Valentine's Day Gift Ideas are endless! Last week on Simple Easy Creative TV Live, I showed Gift Baskets for Men, Women and Kids! Check it out!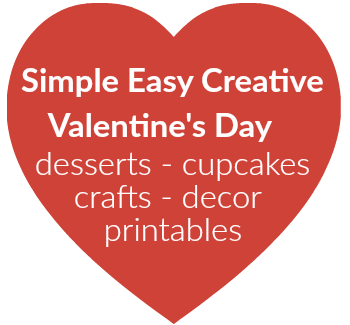 Looking for more Valentine's Day Ideas?