There are many fond childhood memories that I have, and baking with my Mom is definitely top on my list. Beginning with Fall Baking all the way through the holidays, we would spend time baking up special treats to enjoy for a big family Sunday dinner or just have during the week.
This Homemade Apple Crisp is one of her recipes. Add a big scoop of vanilla ice cream and a drizzle of caramel and there is nothing better!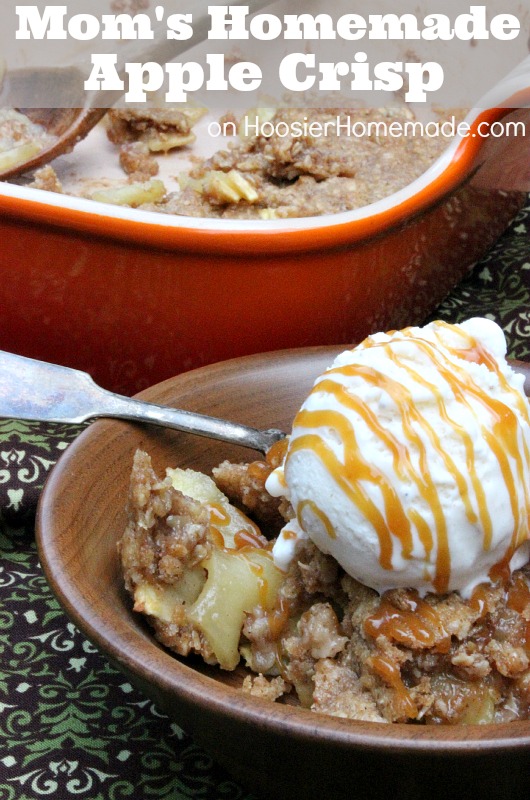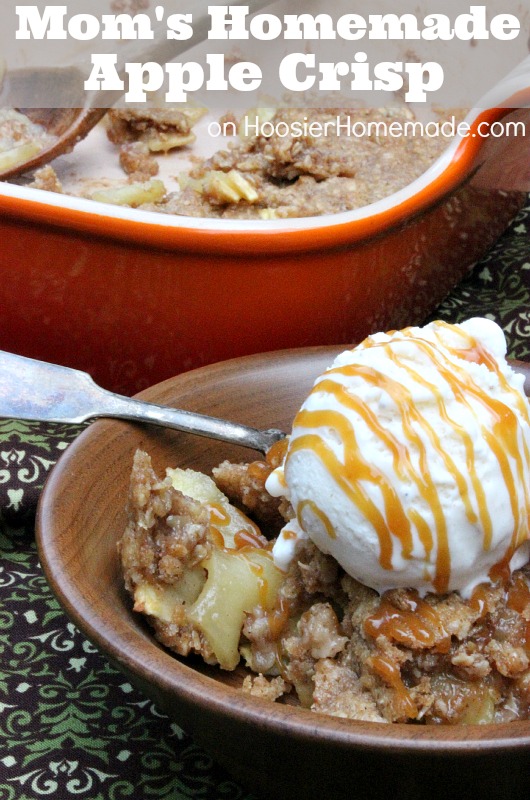 My Mom passed away several years ago, but I know she is looking down and loving that I am sharing one of her favorite recipes with you all.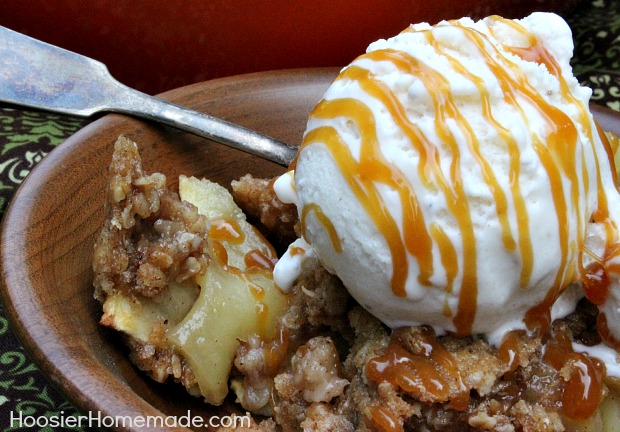 This Apple Crisp is not only quick for a weeknight meal, it is also perfect to serve at a dinner party.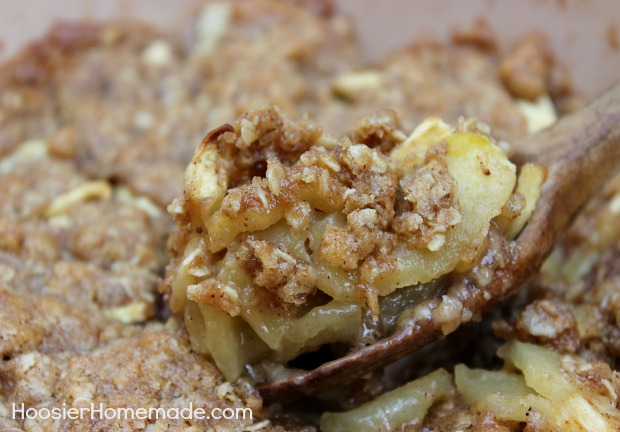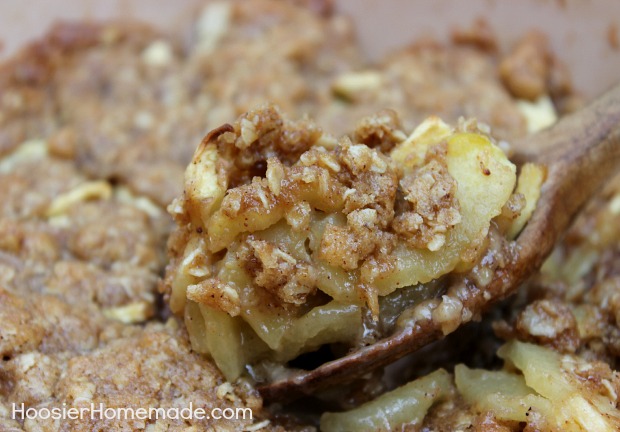 Apples are topped with a combination of oats, brown sugar, flour and spices and combined with butter to make the crumble topping. There are hundreds of apple varieties, this time I used Granny Smith but I also like using Honey Crisp.
You can see many varieties in our Guide to Apples and their Uses.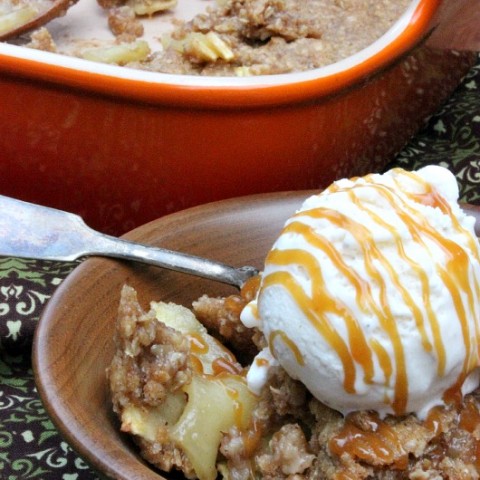 Mom's Homemade Apple Crisp
Quick enough for a weeknight meal but delicious to serve anytime. Recipe from HoosierHomemade.com Original recipe from Mom Haverstock
Ingredients
4 cups (4 large or 5 medium apples) sliced apples
3/4 cup brown sugar
1/2 cup flour, all-purpose
1/2 cup oatmeal, quick cooking is best
1 teaspoon cinnamon
1 teaspoon nutmeg
1/2 cup butter or margarine, softened plus additional butter for pan
Instructions
Preheat oven to 350 degrees and butter a 8x8 baking dish
Slice apples and place in buttered pan
Combine dry ingredients for topping, and mix in butter until crumbled
Add to top of apples
Bake at 350 degrees for 30 minutes or until apples are tender and bubbly
Serve with ice cream and caramel if desired
Notes
Recipe can easily be doubled