You all probably know by now that we love Halloween at our house. And serving fun Halloween food is something that we look forward to each year. Today we have pulled together Halloween Party Food Recipes for you – appetizers, main dishes, side dishes, drinks and of course dessert. Whether you need an Appetizer or Dessert or anything in between, I have the perfect recipe for you! They are all kid friendly recipes that your whole family is sure to love.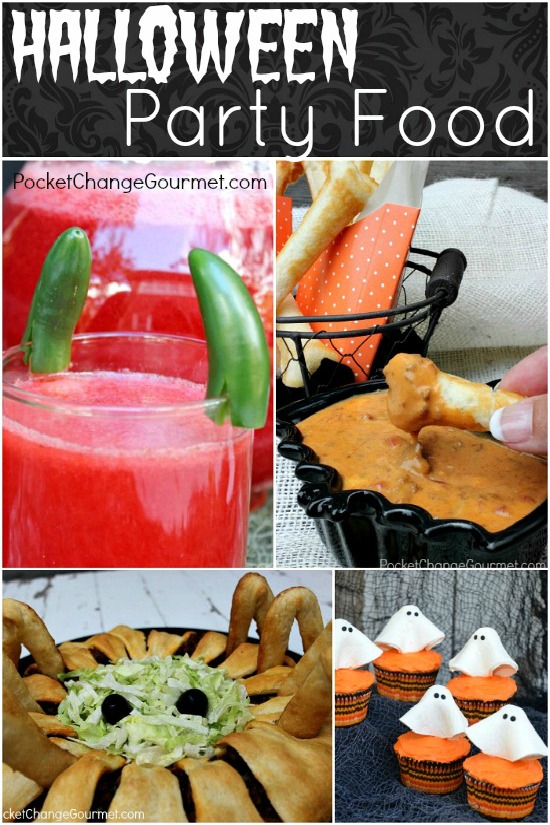 Whether you serve them before or during your Halloween Bash, these Halloween Appetizer Recipes are sure to be a hit!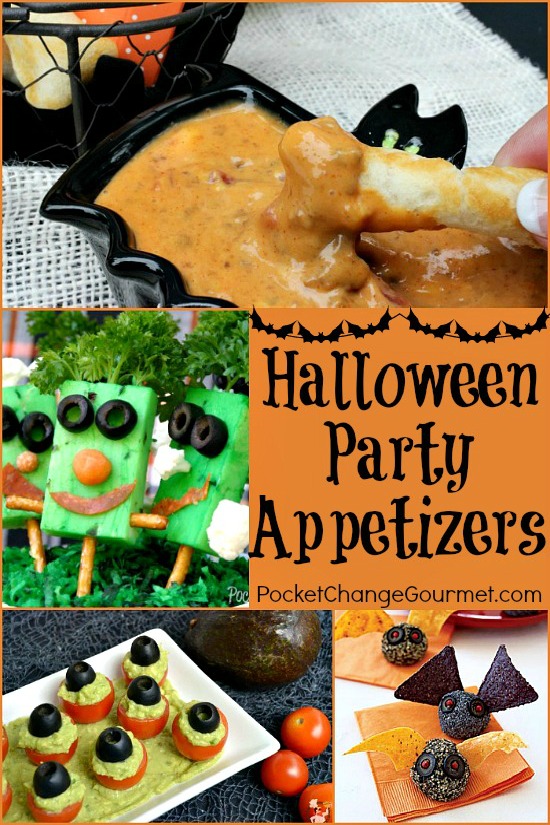 Halloween Appetizer Recipes

Serve up a fun Spider Taco Ring or maybe a Mummy Calzone to add a little spirit to the festivities.
Halloween Party Main Dishes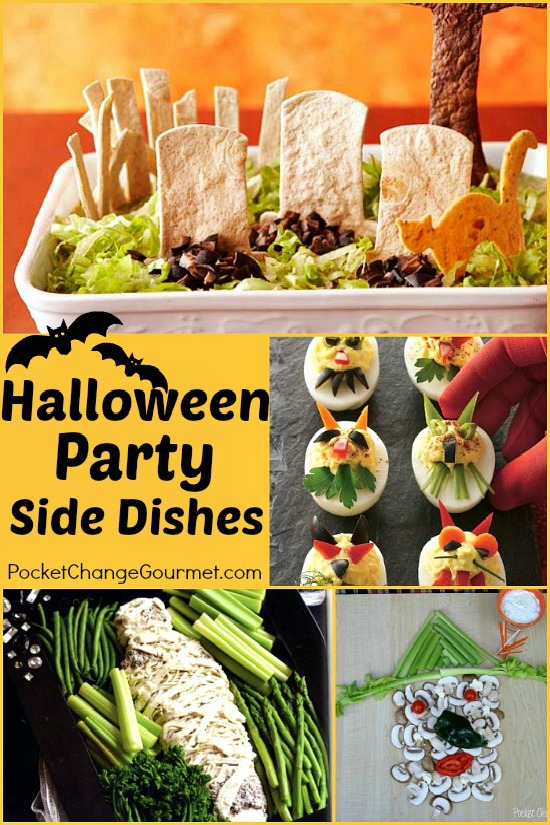 Side dishes always seem like an after-thought for me. These Halloween Party Side Dishes are easy and fun to create.
Halloween Party Side Dishes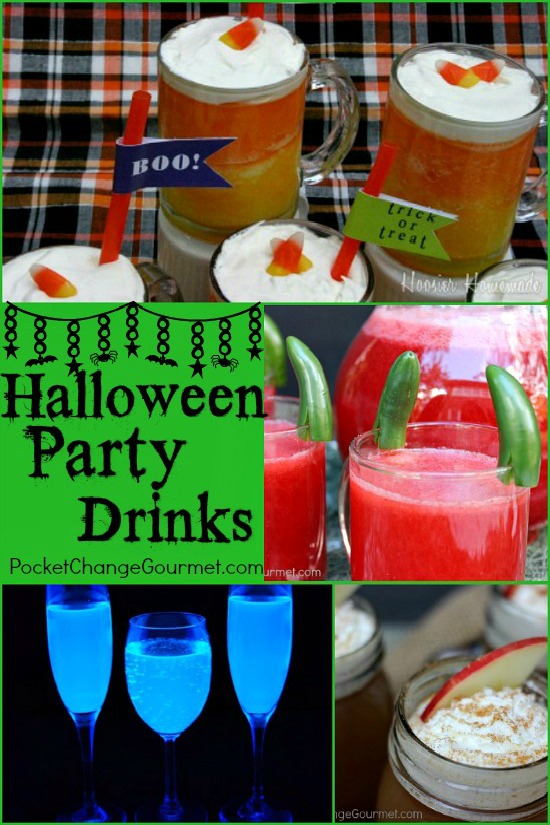 Bubble – bubble – toil and trouble – stir up one of these fun Halloween Drinks for your party!
Halloween Party Drinks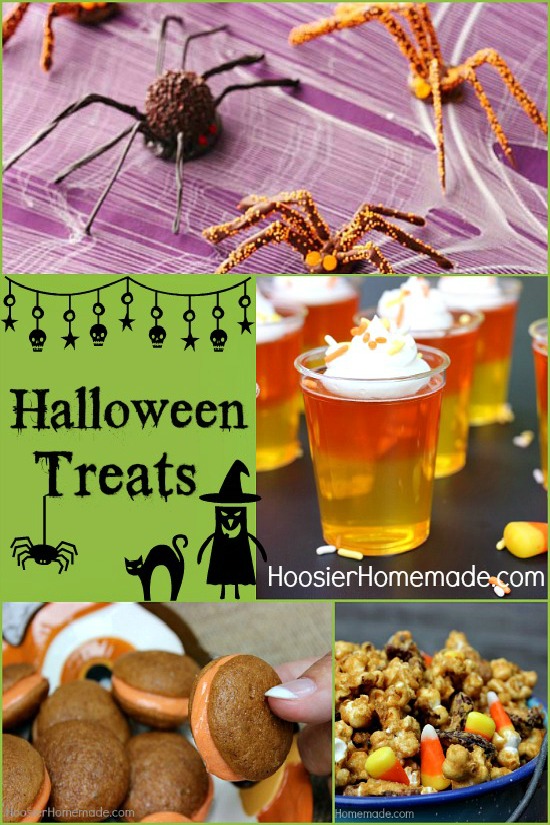 Halloween Party Treats