Do you need a fun, spooky and easy Halloween treat? This Easy Halloween Candy Bark is perfect for any party, treat bag or gift.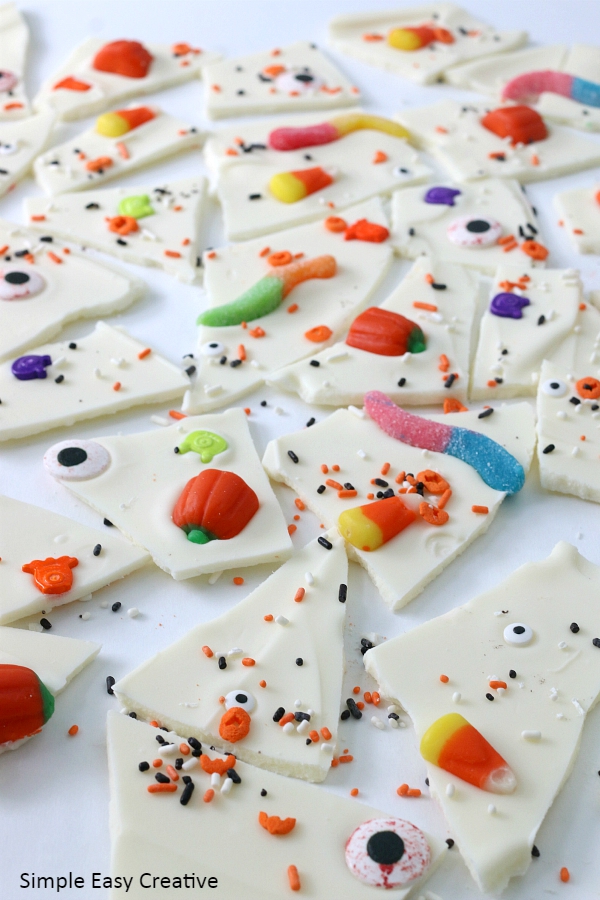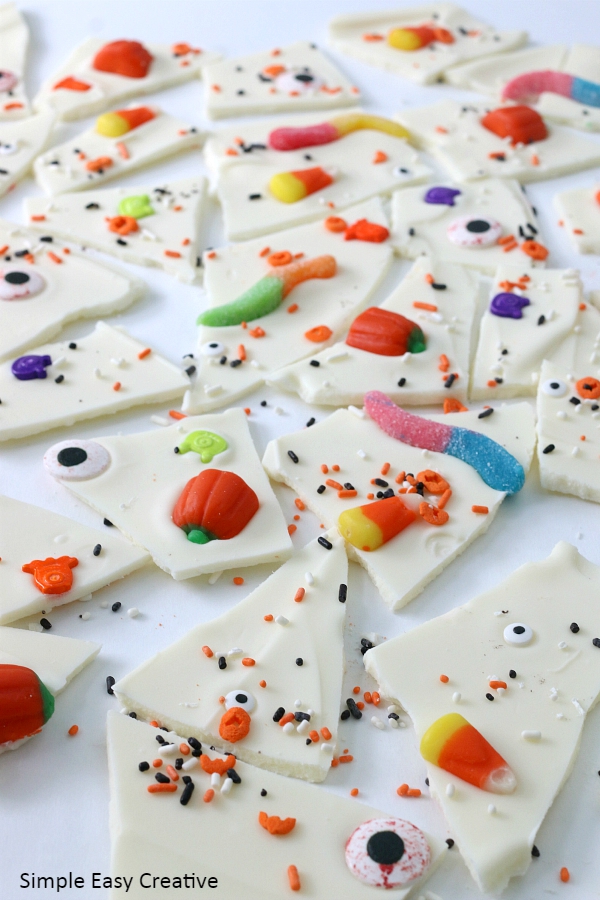 This Easy Halloween Candy Bark is so fun to make and looks so cute! It is featured in our Halloween eBook! If you are looking for lots of great Halloween recipes, crafts, DIY and fun, check it out here!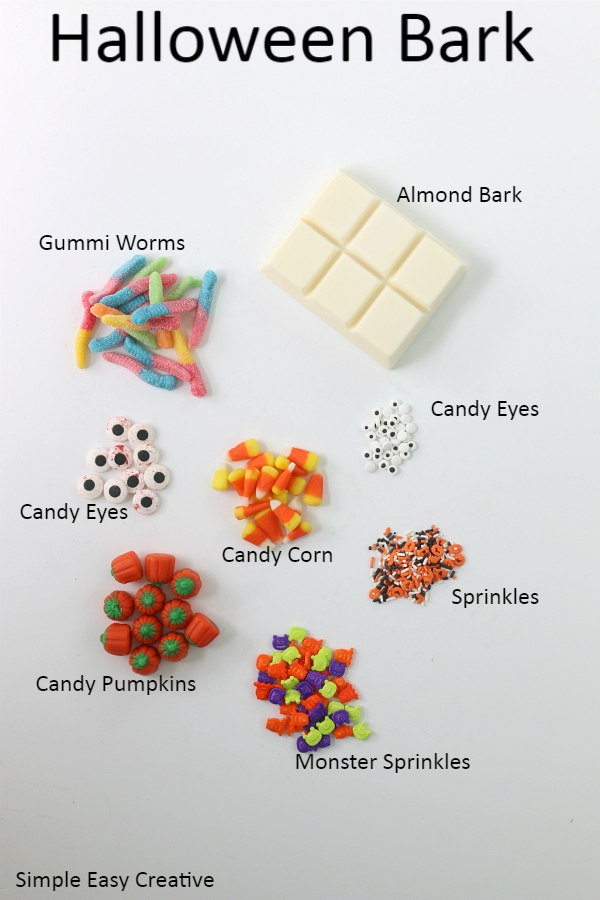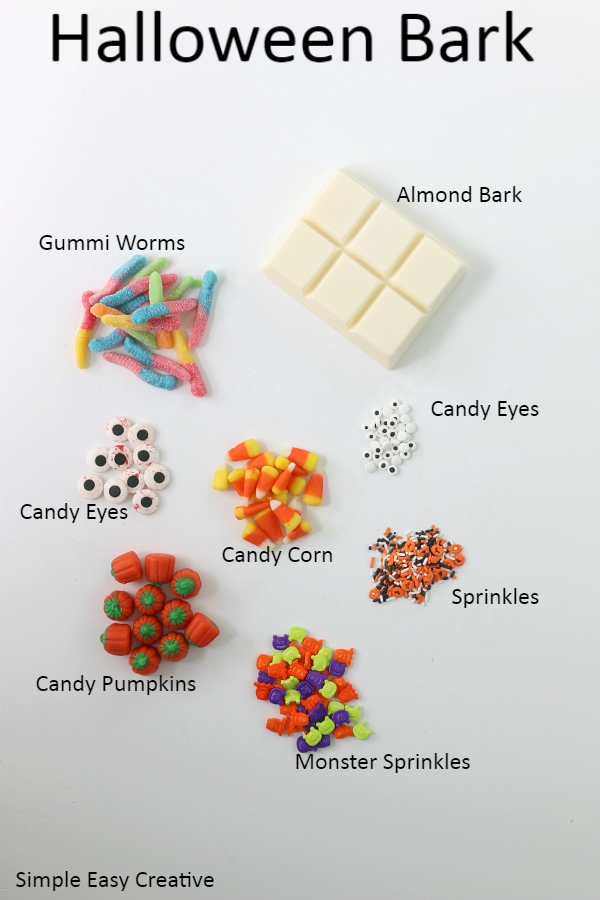 Gathering supplies is the most complex part of this easy recipe! If you have never had Almond Bark, it is really easy to work with and so tasty!
Halloween Candy Bark Ingredients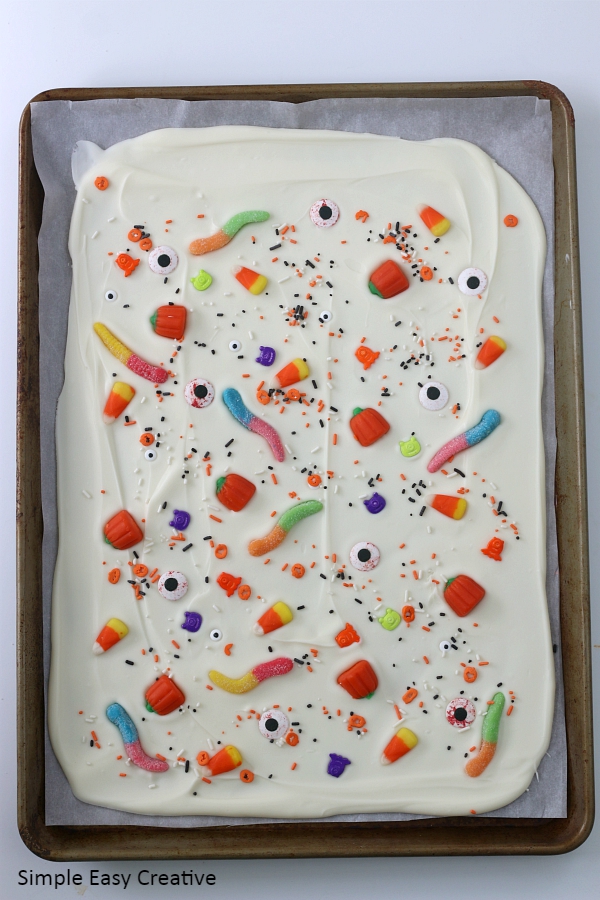 Once you have your supplies, break the Almond Bark in half and melt in the microwave. Make sure to stir every 10 seconds or so. You don't want to burn it! Slow and steady! Spread the melted bark on your baking sheet and sprinkle on the rest of the ingredients. The kids love this part!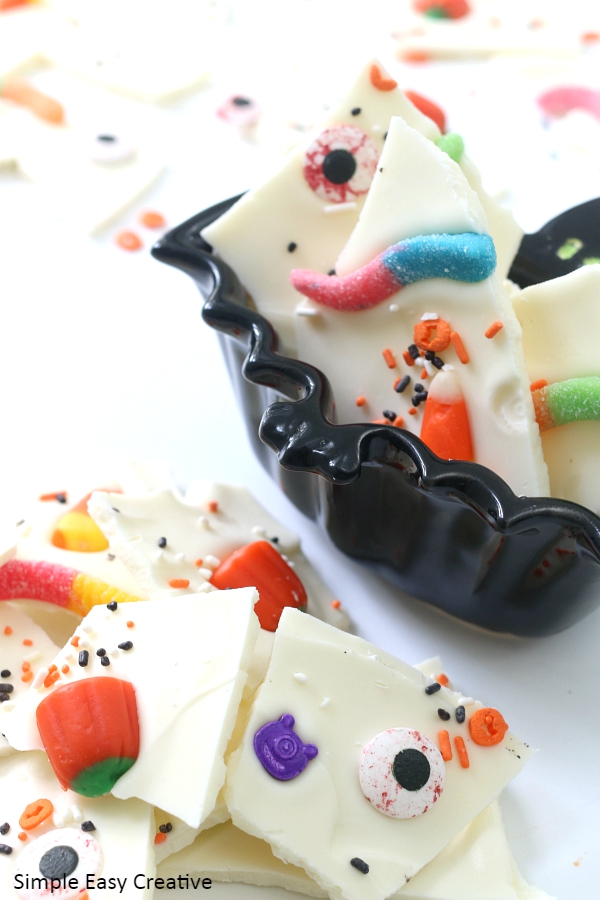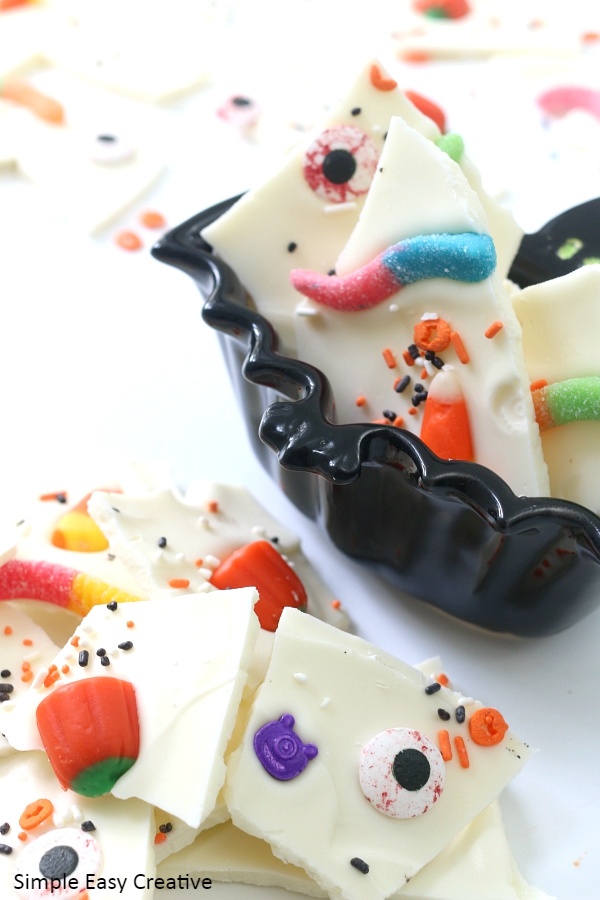 Break up the bark and serve on a platter, in a bowl, or wrap it up for grab and go snacks or gifts.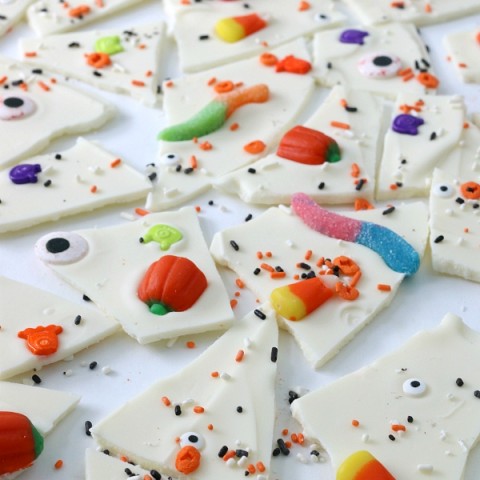 Easy Halloween Candy Bark
A fun treat to serve at parties, give as gifts, or make for your family.
Ingredients
1 block (24 oz) Vanilla Almond Bark
Various candy like - gummi worms, candy corn, candy pumpkins, candy eyes, sprinkles
Instructions
Break the block of Almond Bark in half and place in microwave safe bowl
Heat 1 minute and stir, continue to heat 30 seconds at a time and stir
Remove from microwave when there are a few pieces of chocolate left, and stir until completely melted
Repeat with other half of Almond Bark
Combine the 2 bowls and stir until smooth
Line a cookie sheet with Parchment Paper
Spread chocolate onto cookie sheet and level with an offset spatula
Immediately add candy and sprinkles - work quickly because the chocolate sets up quickly
Place in refrigerator for 5-10 minutes or until chocolate is set
Break apart into pieces
Notes
I cut the candy pumpkins in half, all the other ingredients were whole