Halloween S'mores with Homemade Marshmallows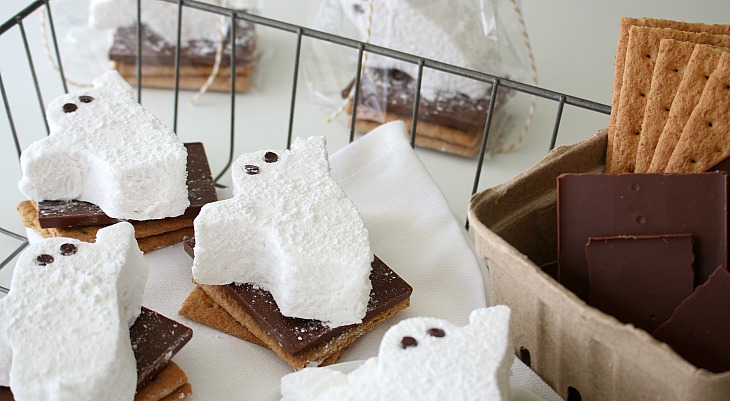 These Halloween S'mores with Homemade Marshmallows will be the hit of your party! Shhh…don't tell anyone they are easy to make!
This amazing recipe is brought to you by Dixie Crystals.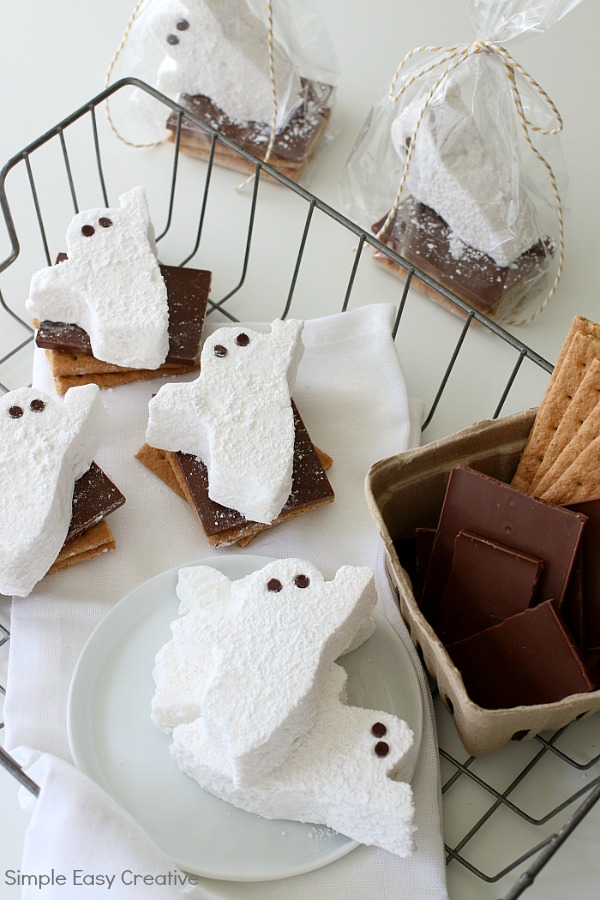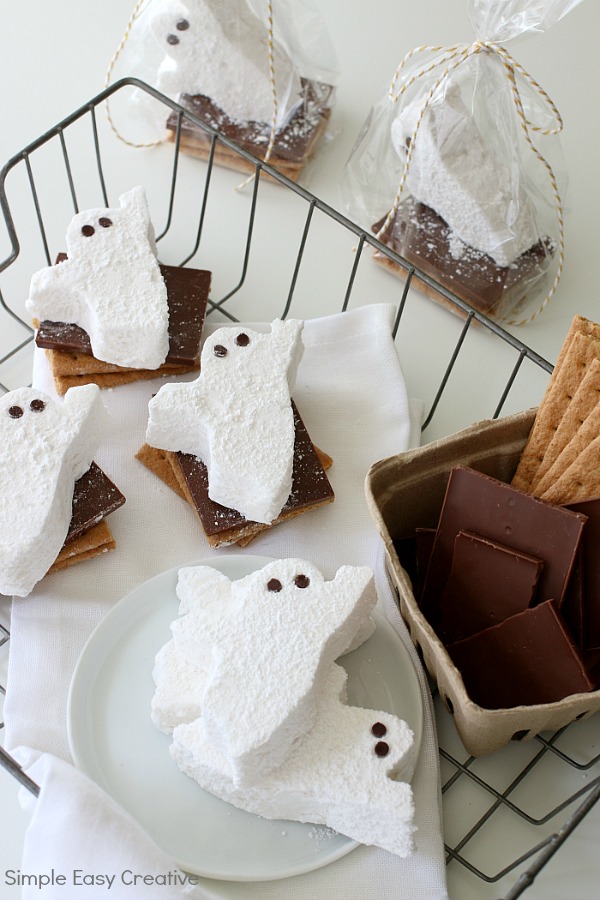 I used to be very intimidated by Homemade Marshmallows. I thought they would take special ingredients and a lot of time. But in fact, they are easy and only take 5 ingredients plus water. They are like whipping frosting, and take about the same amount of time.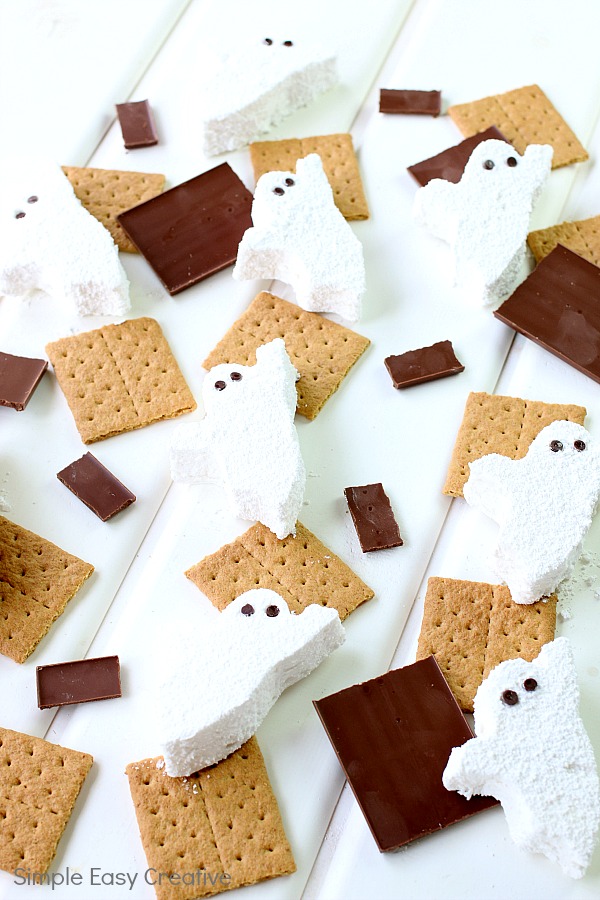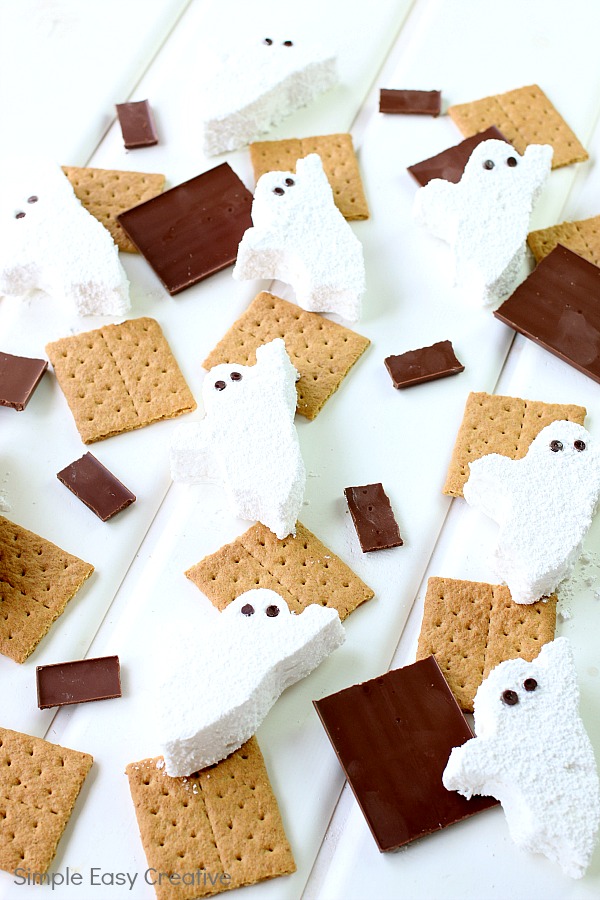 If you have never tried a Homemade Marshmallow, you are definitely in for a treat. Dare I say – once you try homemade, you will never want store bought marshmallows again. You can certainly cut your marshmallows into squares or any shapes with a cookie cutter, however since Halloween is coming, I thought the ghost shapes would be really fun.
And what goes with ghost shaped homemade marshmallows? Well…Halloween S'mores of course!
I think we better get started making these luscious homemade marshmallows, don't you?
Let's gather our ingredients…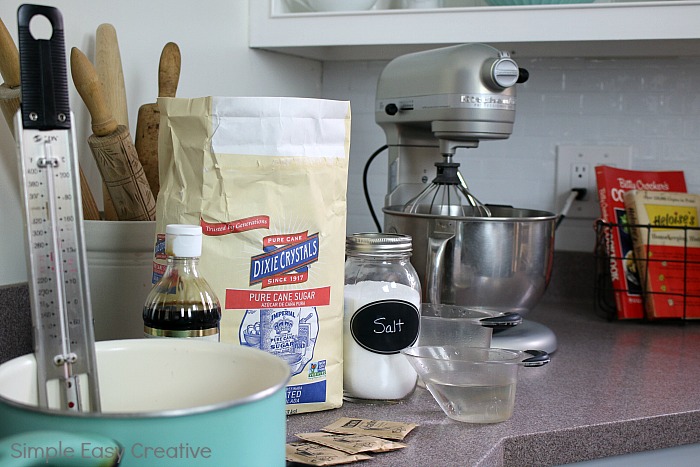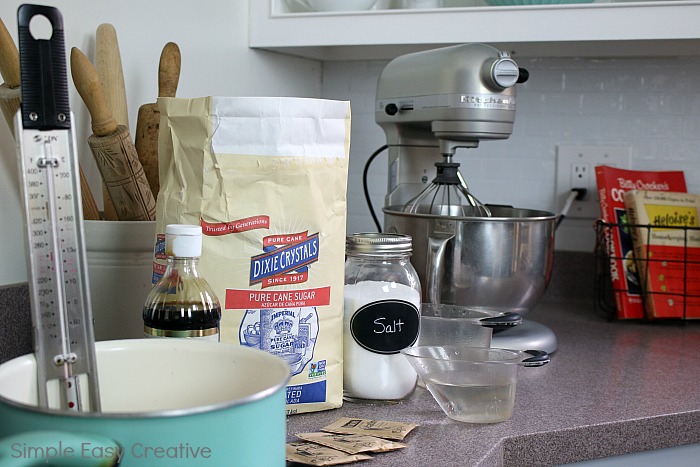 My best tip when making marshmallows – have all the ingredients, mixer and pans ready to go. Once you start the process, it will go quickly and it's best to have everything laid out and ready.
Supplies you will need:
Stand Mixer – you can use a hand mixer, but I highly suggest a stand mixer. If you don't have one, maybe call a friend and set a date to make marshmallows together.
Medium Heavy Saucepan
Candy Thermometer – this is also important to have
13×9 pan – glass or metal is fine
Parchment Paper – this is not totally necessary, but I like to be able to lift the marshmallows from the pan so they are easier to cut and remove
Marshmallow Ingredients from Dixie Crystals (printable recipe below)
unflavored gelatin (like Knox)
Salt
Vanilla
Water
Plus ingredients for S'mores – graham crackers and chocolate bars
Ghost Marshmallows – mini chocolate chips for the eyes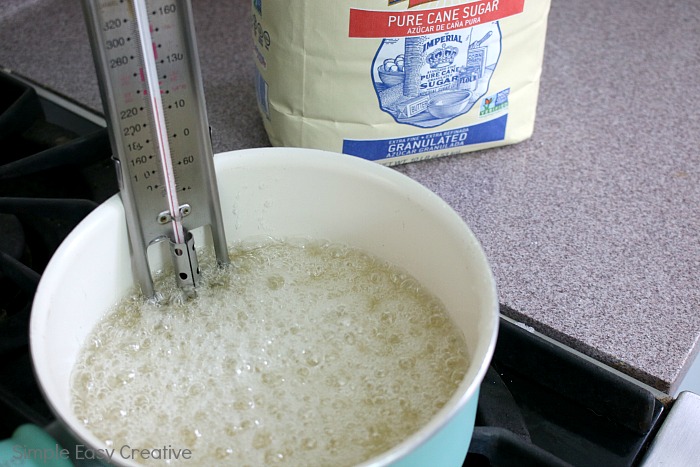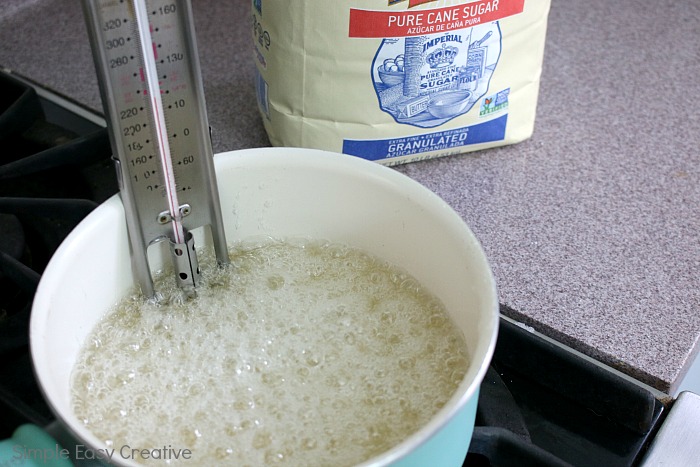 After adding the gelatin and water to the stand mixer. It's time to boil the sugar and water.
In a saucepan combine sugar and water and cover with a lid. Boil for 3 minutes and remove lid. Attach a thermometer on the side of the pan and boil until syrup reaches 240°F. Do not stir syrup as this may cause it to crystallize.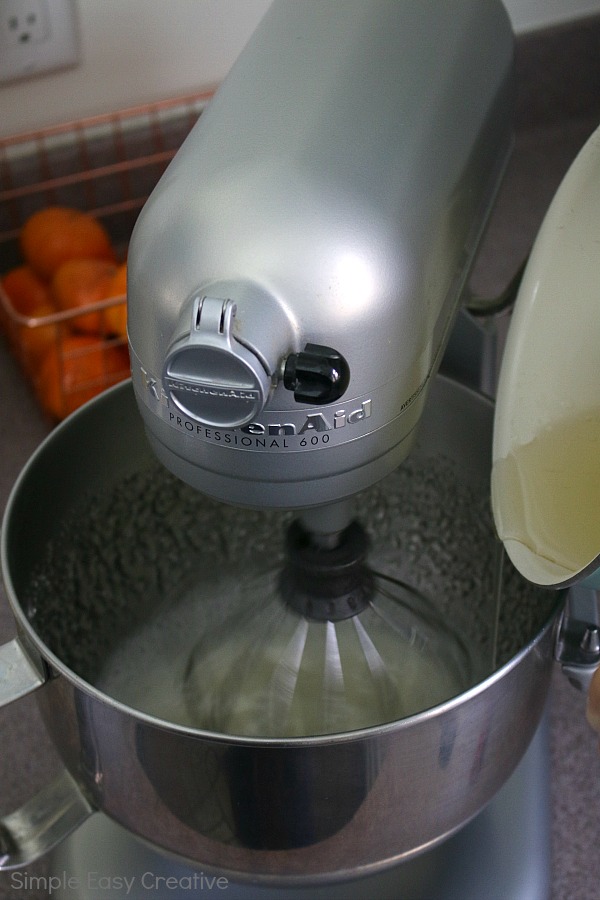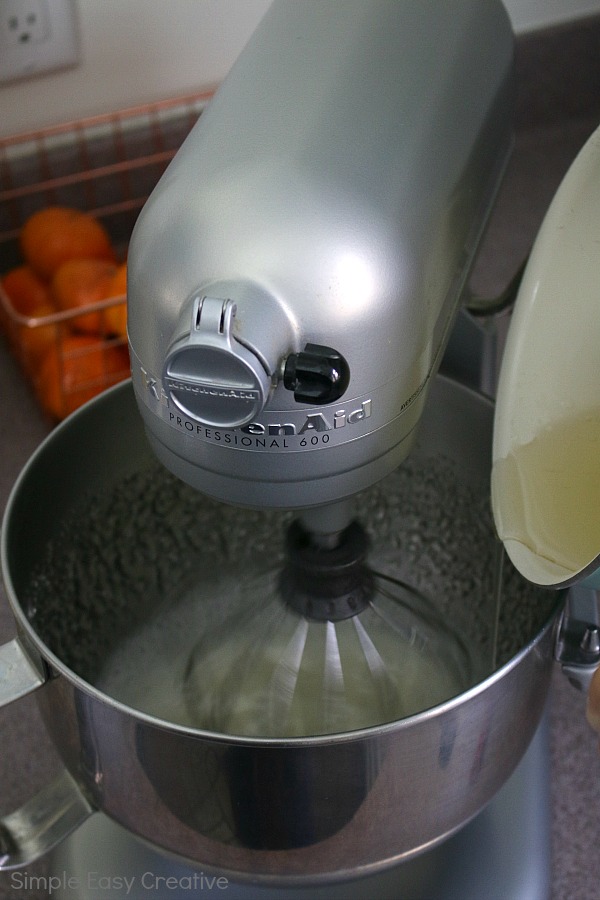 Now begin to slowly – with a steady stream – pour the hot syrup into the stand mixer. You will beat on medium speed until all the syrup is combined with the gelatin and water mixture.
Then turn the mixer to high speed. Then add the salt. Continue to beat on high for 8-12 minutes and the mixture is lukewarm (touch the bottom of the bowl). The mixture should look like marshmallow fluff. Then add the vanilla.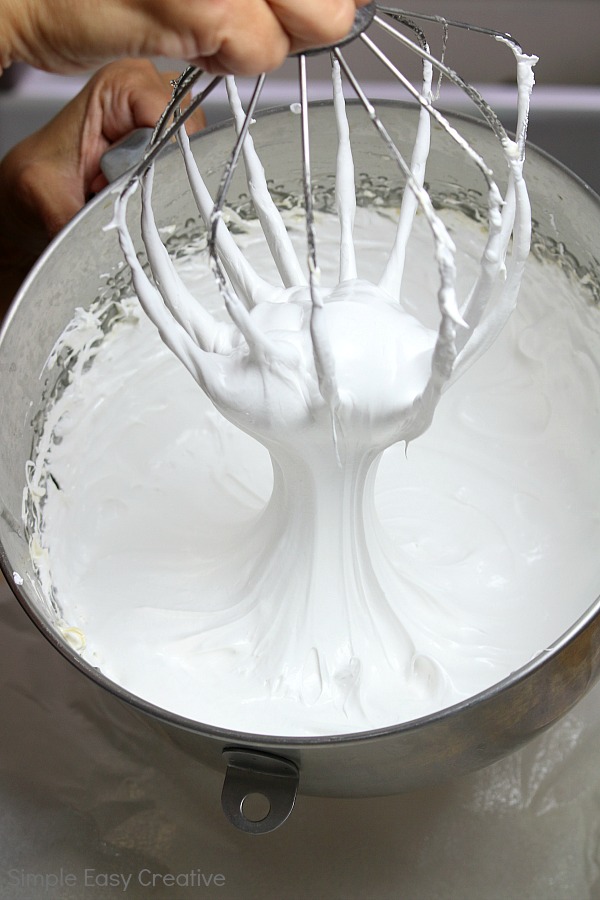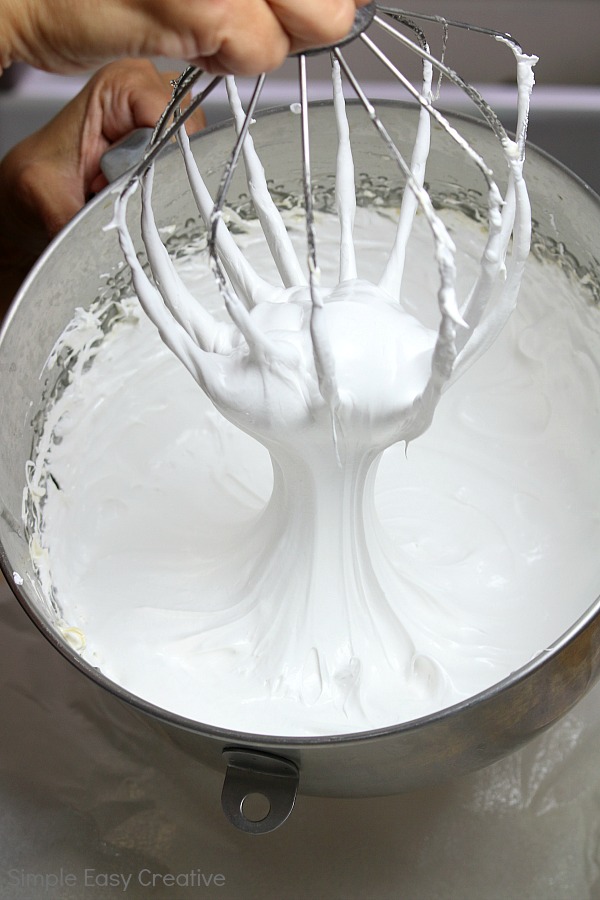 After the marshmallows are all mixed, they will be glossy white.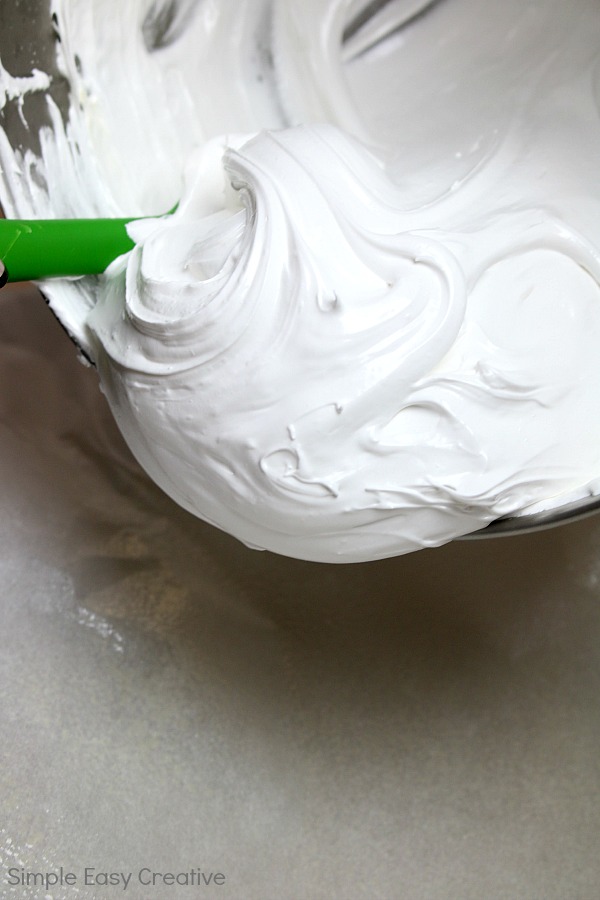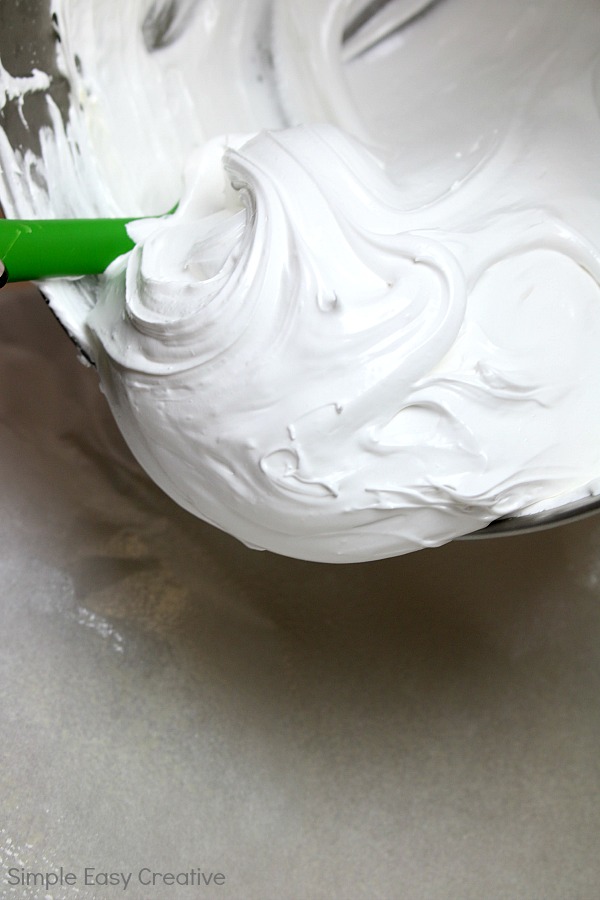 Then spread the marshmallows into the 13 x 9 pan. You will want to work quickly here, so have your pan lined with parchment paper and coated with cooking spray.
Let the marshmallows cool, cover them lightly and let them sit on the counter overnight. Then it's time to cut them.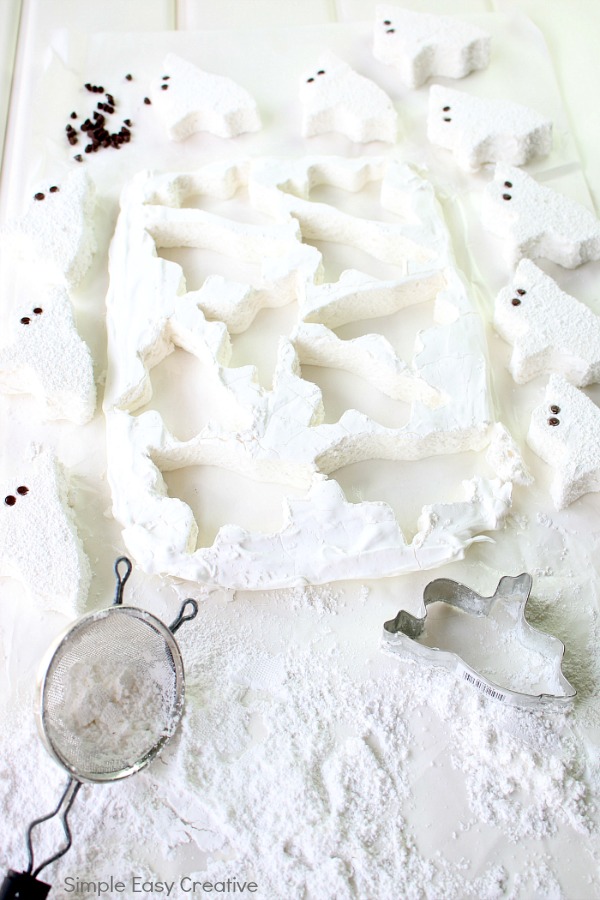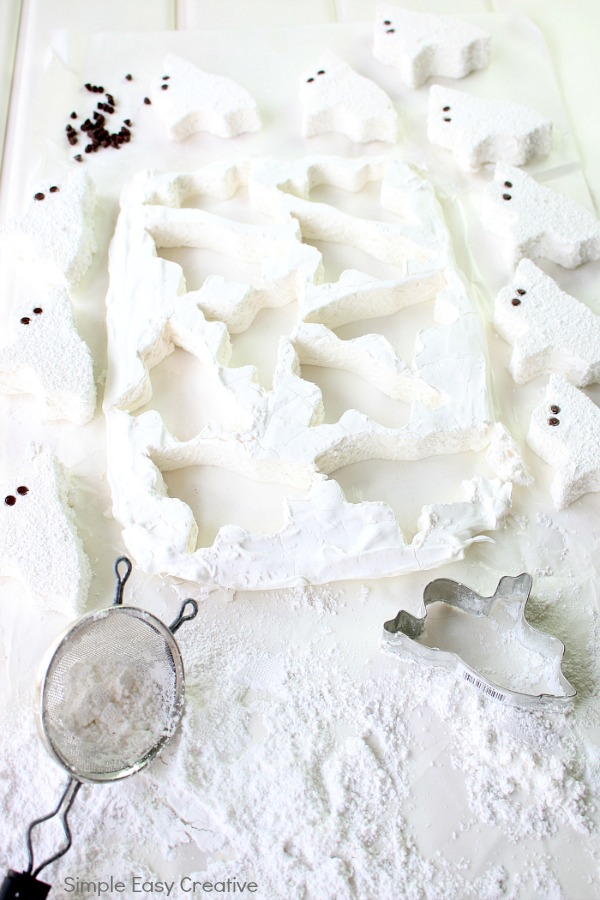 Dip your cookie cutter in powdered sugar, then cut the marshmallows. After the marshmallow is cut, lightly dust with powdered sugar. For the ghosts, add mini chocolate chips for the eyes.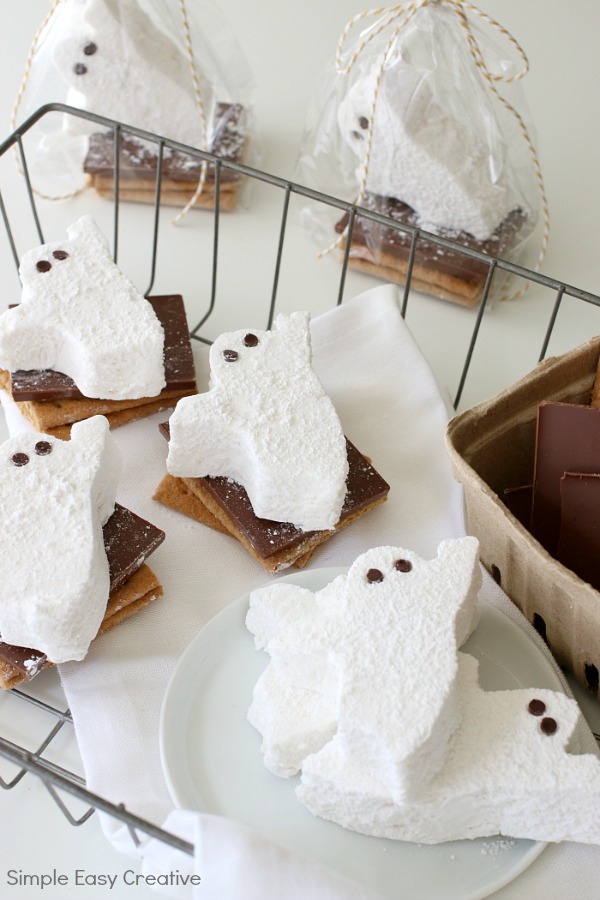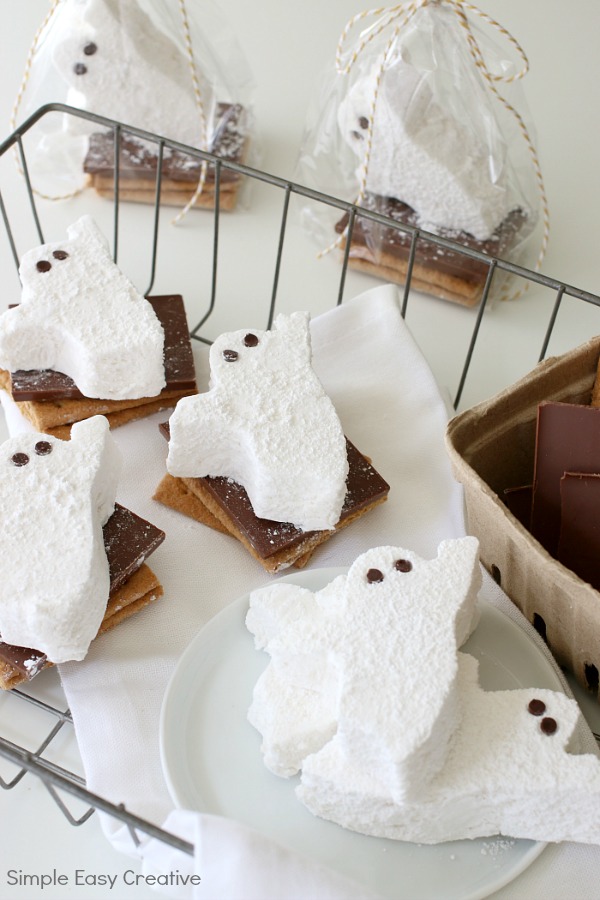 These Halloween S'mores with Homemade Marshmallows are a fun treat to give to friends, neighbors, teachers, the bus driver and more! Add the graham crackers, chocolate bars and Homemade Marshmallows to a cellophane bag, and tie with twine.