Ah…Caramel Apples…the tartness of an apple and the sweetness of caramel makes them perfect! Many years ago, when the boys were young, we discovered the Caramel Apple Pops that Tootsie Roll makes. Oh…that was a happy day in our house! A certain someone might have even snuck a few and hid them to enjoy later. Shh…don't tell!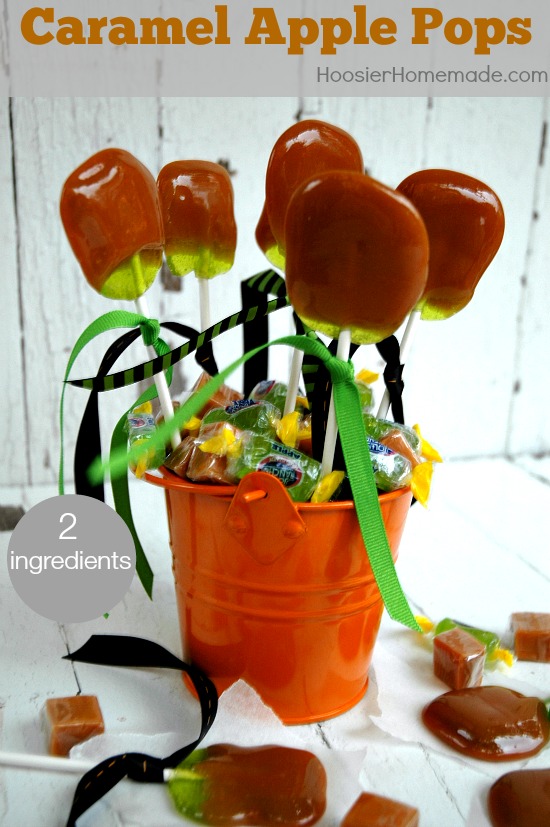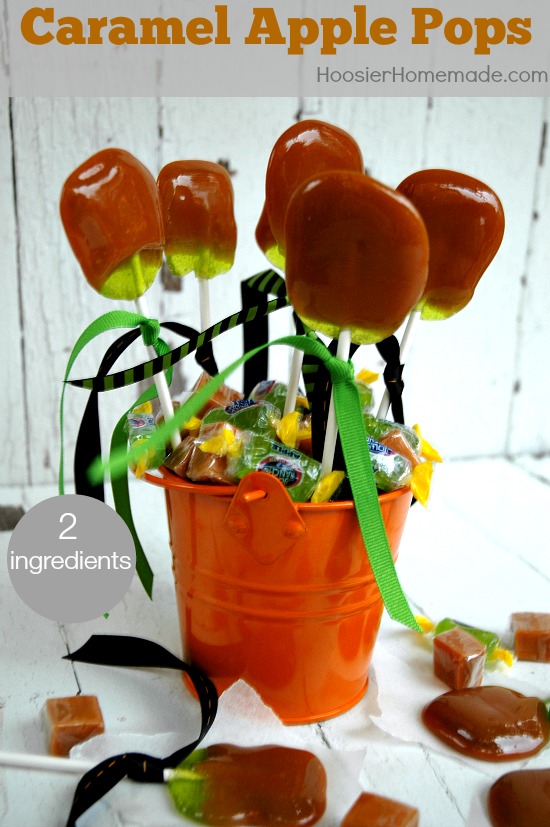 Last Spring I shared with you how to make Homemade Jolly Rancher Lollipops, they are fun and super easy. So when I spotted that wonderful bag of Caramel Apple Pops in the Halloween candy aisle a couple weeks ago, I knew I needed to whip up a batch. And I'm so glad I did, of course, my waistline doesn't think so. But the boys were pretty excited too!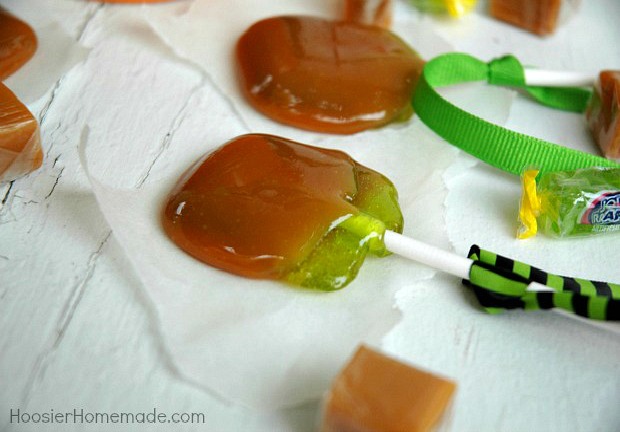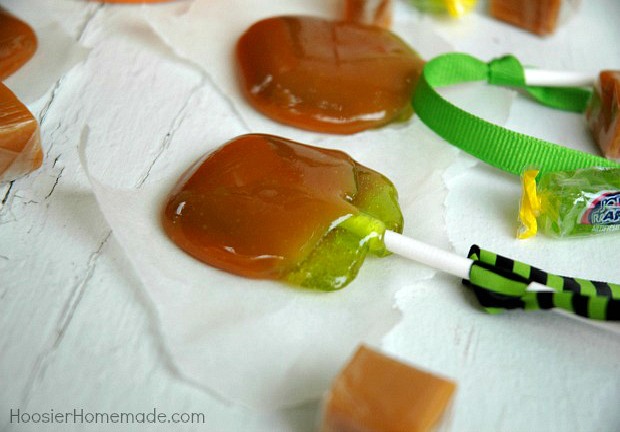 Wouldn't these be fun for a Halloween Party? Or even a classroom treat. After the caramel is set, just slip them into a cellophane bag. And with just 2 easy ingredients, they are easy to make and inexpensive as well.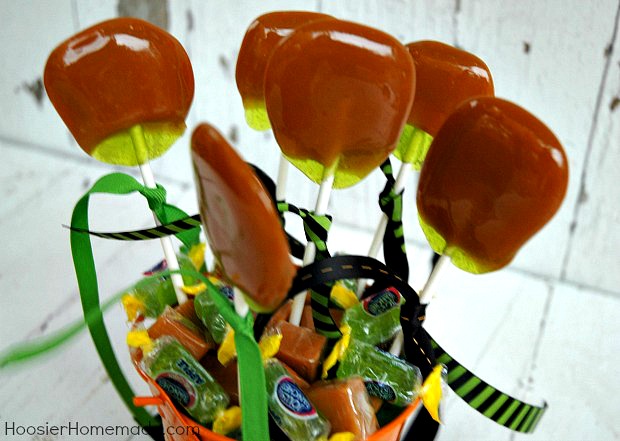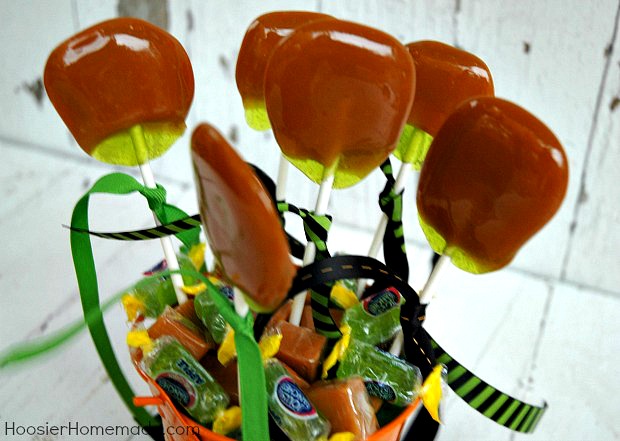 The only special piece of equipment that you really need in parchment paper. Or if you have a Silpat, that will work also. Wax paper and foil just don't work, in my experience.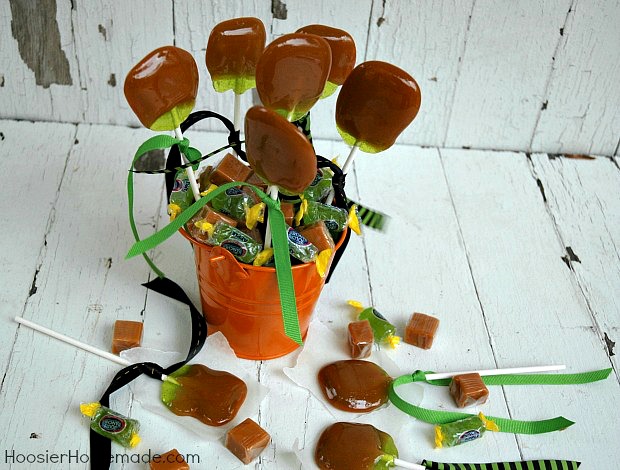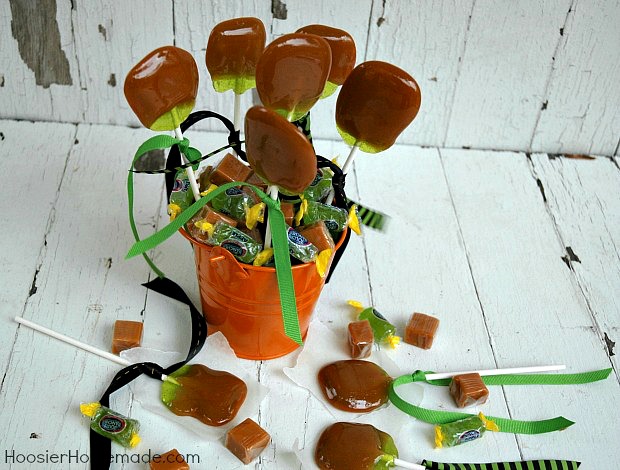 Do you LOVE Caramel Apples? Here are a few more quick and easy recipes you may like also…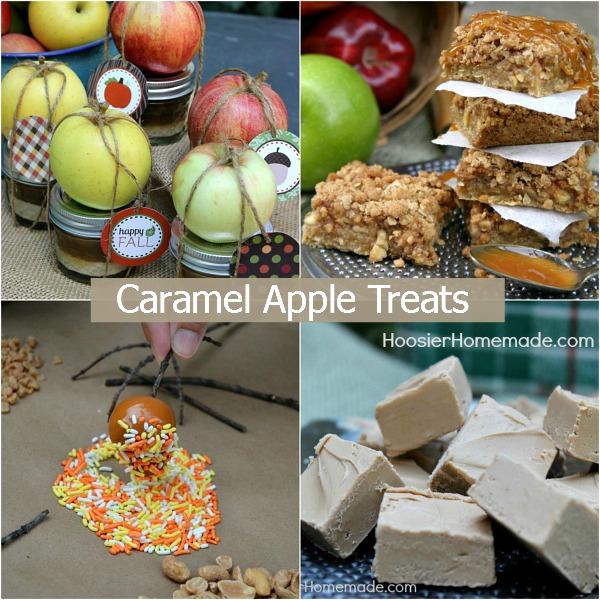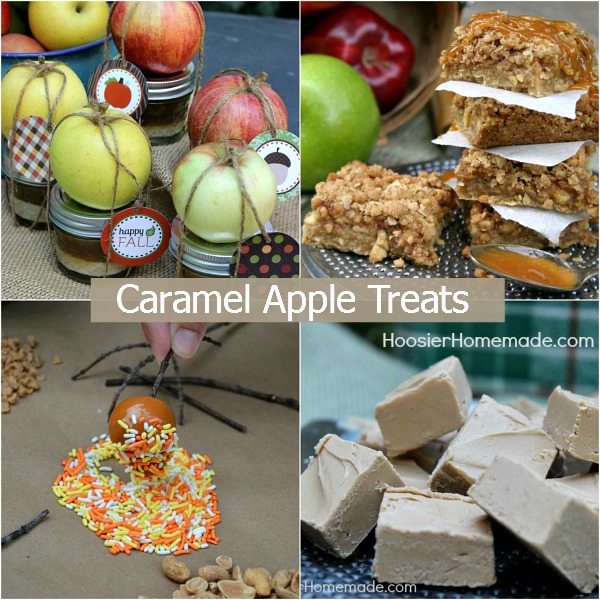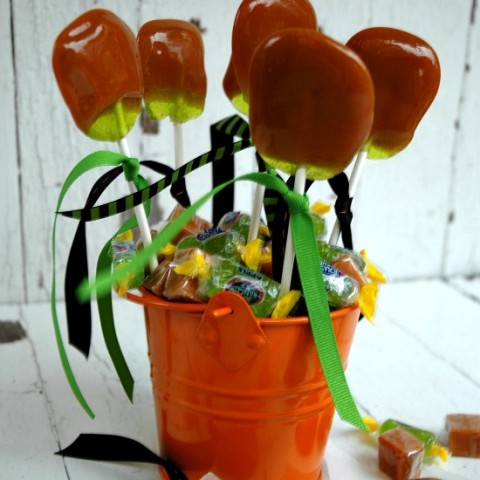 Homemade Caramel Apple Pops
Yield:
1 bag of caramels will coat about 10-12 lollipops
Delicious treat that goes together in about 15 minutes. Recipe from HoosierHomemade.com
Ingredients
Green Apple Jolly Ranchers - 2 or 3 for each lollipop
1 bag Kraft Caramels
1-2 tablespoons water
Equipment
Lollipop sticks
Parchment Paper
Cookie Sheet
Instructions
Preheat oven to 275 degrees
Line cookie sheet with parchment paper
Lay 2-3 pieces of candy on cookie sheet so that they are touching
Bake for about 7-8 minutes, keeping a close eye on them, remove from oven when they are melting together but be careful not to leave them too long
Immediately add the lollipop stick, turning it once to coat
Let them set at room temperature about 5 minutes to harden
In a saucepan on the stove, melt caramels and water completely
Dip lollipops into caramel, let excess drip off and place on parchment paper to set