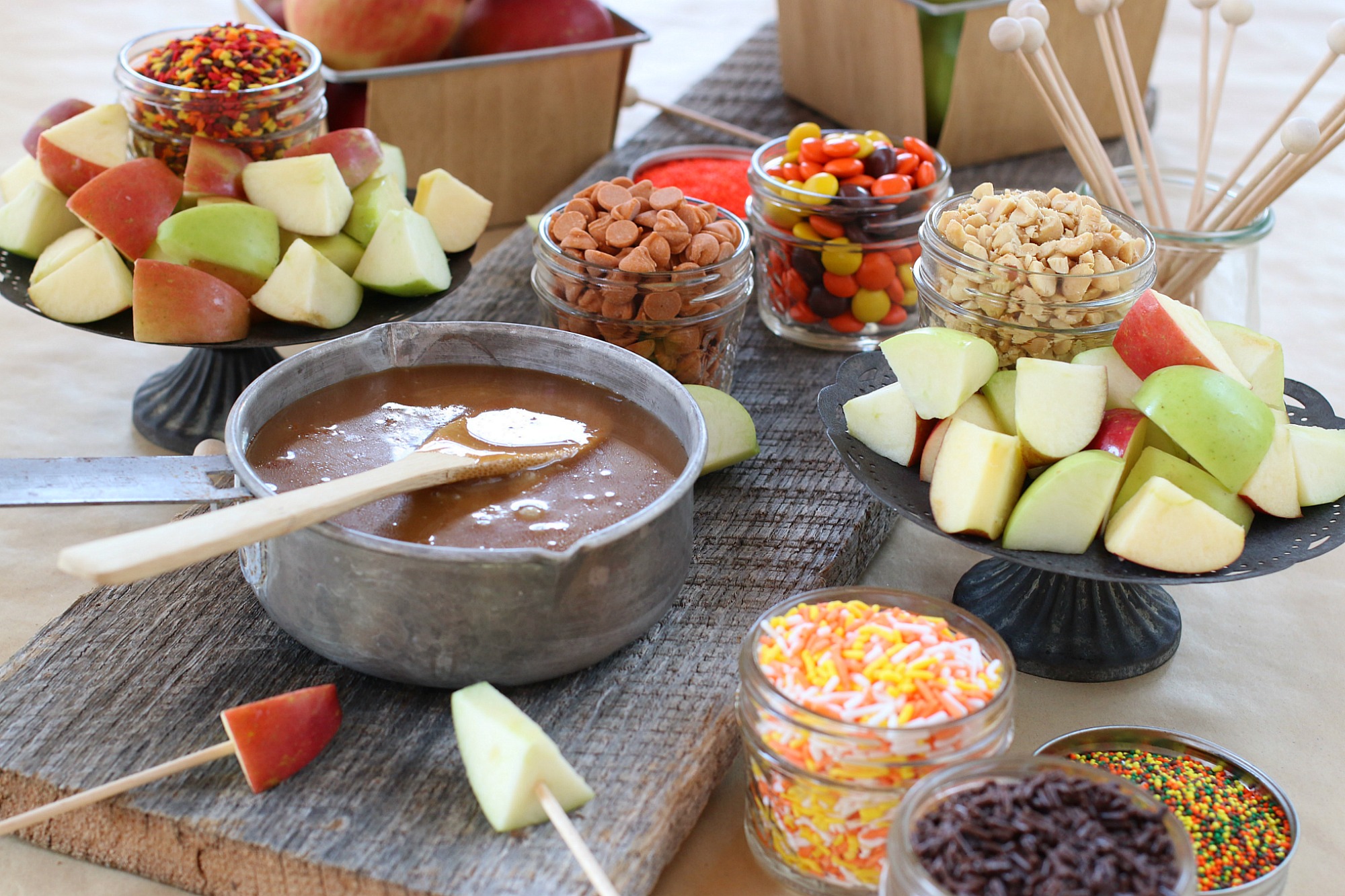 Caramel Apples…a favorite treat during the Fall Season, but often times they are difficult to eat, especially for little hands. So why not make them easy to handle, easy to eat and loads of fun by adding toppings and serve a Mini Caramel Apple Fondue that includes an easy Caramel Apple Dip!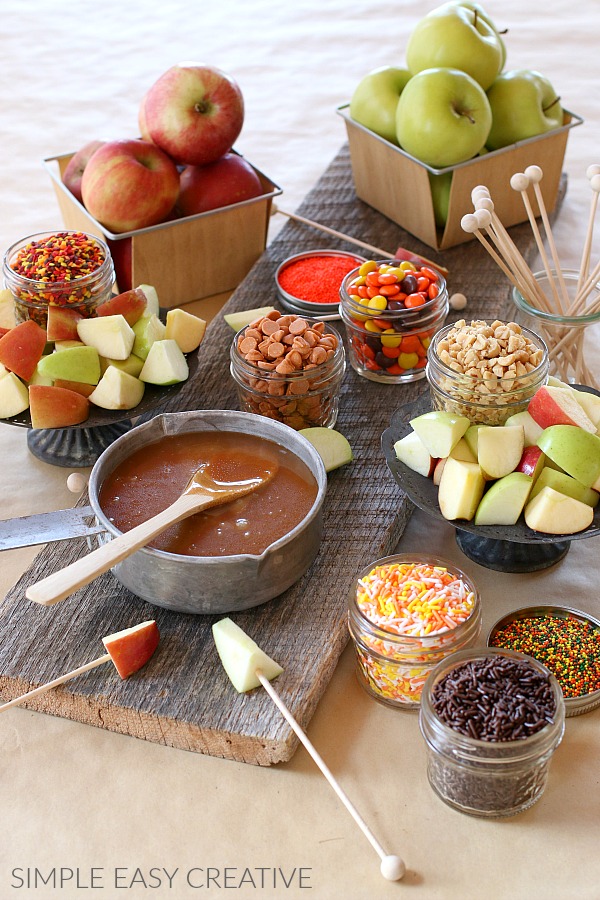 Caramel is one my favorite Fall flavors! And making the Easy Caramel Sauce Recipe with only 5 ingredients in less than 10 minutes, makes this Caramel Apple Fondue a must make!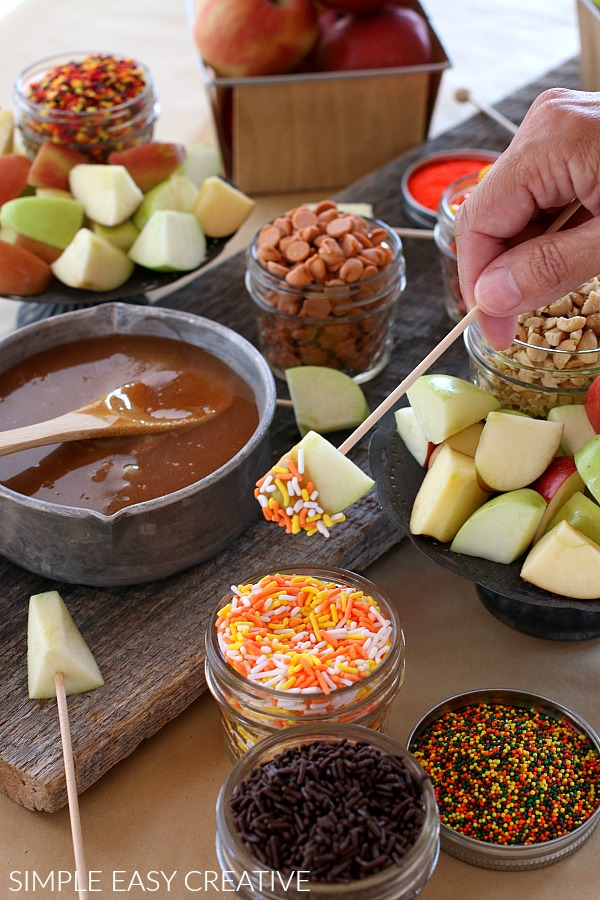 The best part…the toppings…just like the Cupcake Fondue, the topping ideas are endless! Here is what we served with the Caramel Apple Dip –
Caramel Apple Topping Ideas
Non-Pareils – Fall and Orange
Peanuts – chopped
Reese's Pieces Candy – mini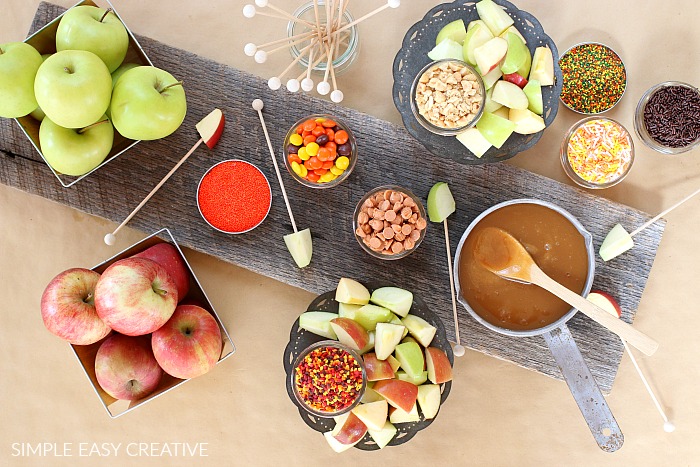 To serve the toppings, we used Mason Jars (4 ounce jelly jars) and the lids and rings from the Mason Jars. The apples are in baskets that I found at Michaels in their Fall section, as well as the small metal pedestal that we used on the Fall Table Decorations.
To cover the table, we used craft paper, which makes for super easy clean up.
Mini Caramel Apple Fondue Tips
Cut apples into chunks for easier handling
Soak apples in lemon juice or lemon-lime soda about 30 minutes to prevent browning.
To keep the caramel from sliding off the apple, be sure to gently dry apples with a paper towel.
Use sticks or skewers for the handles. If you use sticks, be sure to wash them first.
Caramel – Use our super easy (and delicious) Homemade Caramel Sauce Recipe or you can also use 1 bag of caramels plus 2 tablespoons water, melt on the stovetop and add to a crockpot to keep warm
Serve toppings in Mason Jars, or display them in a muffin tin, cupcake liners or bowls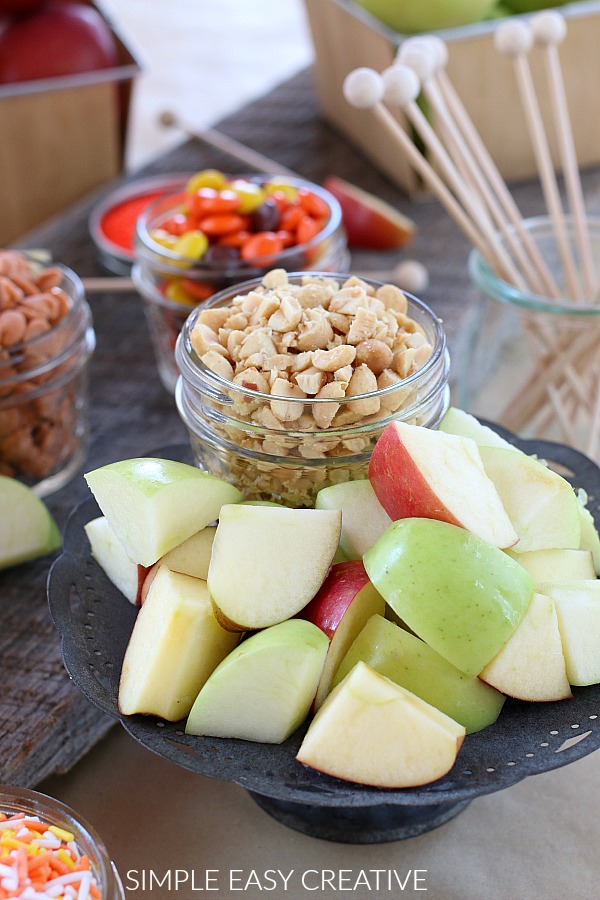 Serving on different levels adds interest to the table. You can add a piece of wood, cutting board or cake stand.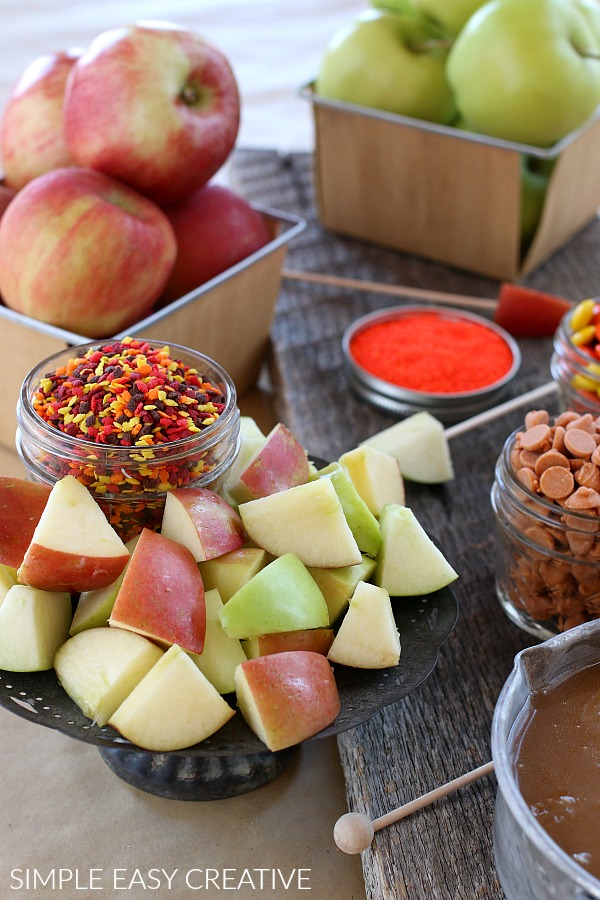 The Fall sprinkles are a fun way to add color and also taste to the Caramel Apple Dip!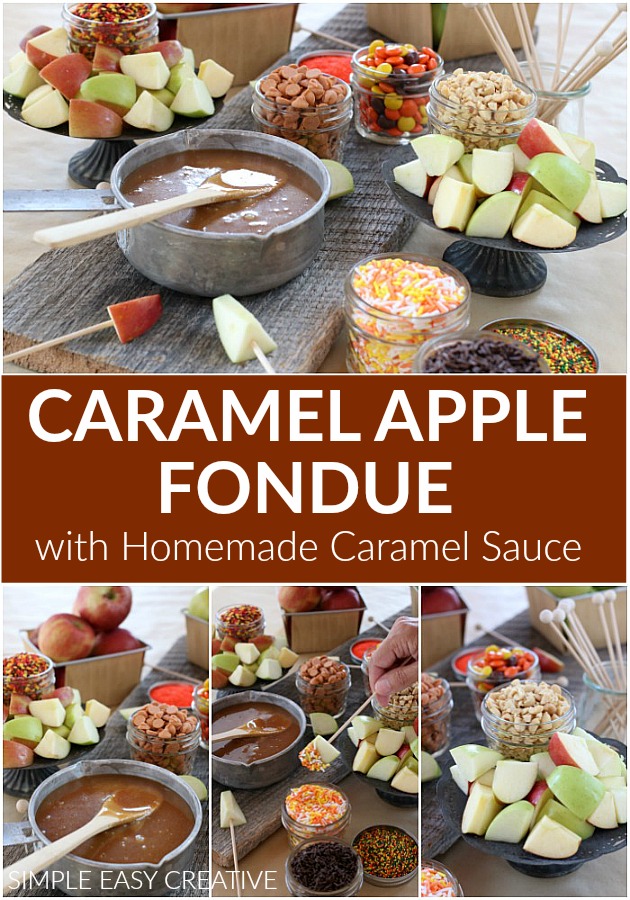 If you love to entertain, you may like these ideas for Fall entertaining –